Ray White Manurewa | Manukau | Mangere Bridge | Mangere sold more than $15 million in property at its auction event last night, with a 76 per cent clearance rate.
Twelve out of 17 properties sold under the hammer with Ray White New Zealand lead auctioneer Sam Steele calling them all.
"Virtual and online auction platforms continue to deliver results in South Auckland," Mr Steele said.
"With 76 per cent of properties selling under the hammer for Ray White Manurewa | Manukau | Mangere Bridge | Mangere last night, investors showed no signs of a diminished appetite for risk, as they continue to snap up properties before new lending changes take effect.
"Six weeks until Christmas still provides ample opportunity for sellers to take advantage of the current unprecedented pricing in South Auckland."
The top result of the night went to 33 Weymouth Road, Manurewa (pictured above), which sold under the hammer for $2.02 million — $720,000 above CV — a fantastic result for the vendor, Doreen, and Ray White Manukau listing agent Charlie Brothers.
The 1581sqm property consists of a large four bedroom home and a small unit.
After her brother contracted tuberculosis in 1952, Doreen's father sold his business in Ponsonby in exchange for a move to the country.
Doreen said her father bought the property when she was just seven years old.
"We had a great time here as kids, my brother, sister and I," Doreen said.
"Eventually my husband and I moved here in 1975 and my kids also had plenty of room to play here .
"In 1990 we built the beautiful house I just sold. We had it shell built. We ended up with a beautiful house and we've enjoyed many years here.
"I'm on my own now and it's a very big house for one person."
Doreen said she's relocating to Napier to be closer to her son.
Mr Brothers said the property had attracted a lot of attention from investors and some developers, with all five registered bidders active at auction.
"The location was the biggest draw card, it's not far from the train station and the shopping centre," he said.
"Plus the large land size, with urban zoning, was also attractive.
"The market has been crazy, there's a lot of interest for potential development properties."
The winning bid went to an Auckland investor.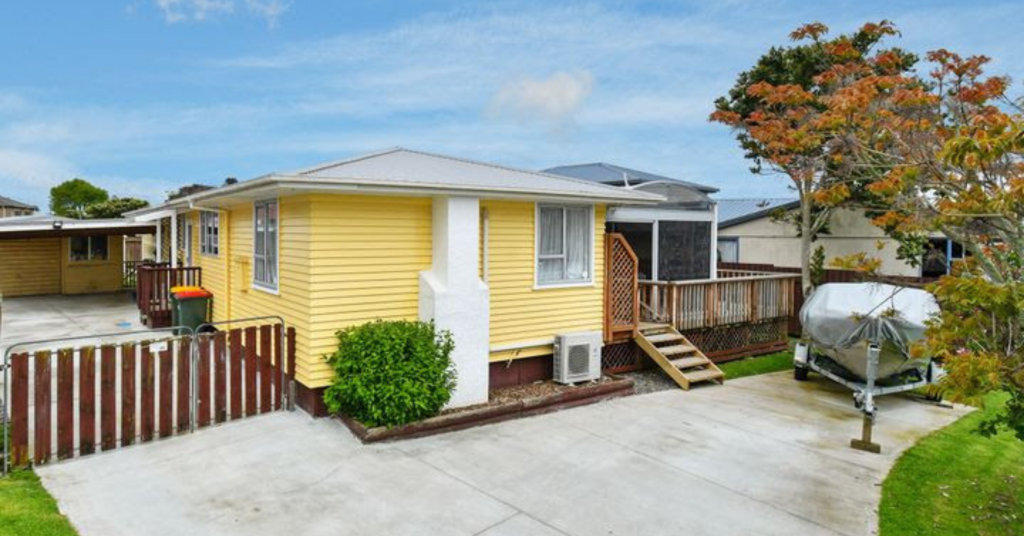 Doreen said she was extremely happy with the result and all the hard work of Mr Brothers and his team.
"Charlie recommended the auction to me and I trusted his knowledge," she said.
"It was a good result and I can't quite believe my eyes.
"The team has been so helpful."
Another great result went to 11 McLean Avenue, Papatoetoe (pictured above), which sold for $1.755 million — $955,000 above CV — a great result for the vendor and Ray White Manukau listing agent Raksha Lakhan.
The 835sqm property attracted a lot of interest with 12 registered bidders at auction and a total of 52 bids.