Introducing
Tyler Broughton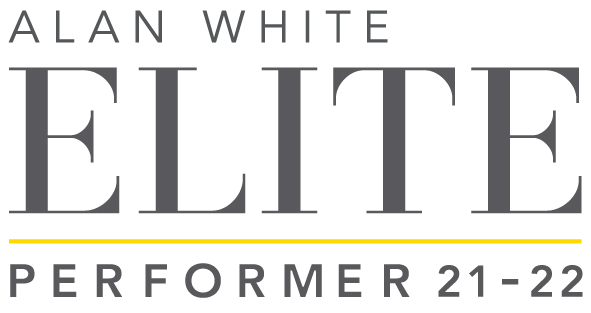 Tyler Broughton is a passionate young man with fire in his belly. He spent his early years in Cairns in Queensland before returning to his home city of Auckland to finish his schooling at Orewa College on the Hibiscus Coast.
The sociable and entrepreneurial Tyler launched his first business at 15 years of age, while still at school. Four years and 30 staff later, Tyler relinquished his involvement with the property-related company and moved to his role as Marketing Manager at Ray White. Managing the marketing, brand identity and business development for agents in the branch resulted in successful outcomes for buyers, sellers, investors and agents, for which he is justifiably proud.
Extremely family-focussed Tyler's continued relationship with Hibiscus Coast Youth Centre is a project dear to his heart. He gets enormous satisfaction from his voluntary work helping young people reach their full potential and gain confidence from their growth.
In his new role as a professional licenced real estate salesperson at Ray White, Tyler lives by the code that "People Buy from People". He is excited to be using his skills in innovation and relationship-building to help others in the essential decisions of buying and selling a property on the Hibiscus Coast.
Testimonials
---
"Tyler is wonderful and caring and always punctual. He held my hand through the whole process which was the support I needed. I wish him ton of sales and loads of success."
---
---
"MASSIVE SHOUT OUT to Tyler Broughton from Ray White. We have recently sold through Tyler and could not recommend him highly enough. From the first contact to sale and beyond he was extremely honest, attentive and professional. Tyler's experience and diligence are second to none. In this market where things are difficult and rocky having a great agent working on your behalf is absolutely vital! Tyler and his team really ensured and made us feel we were in the best and most capable hands every step of the way. Thank you Ty and Team. Really appreciate your work!"
---
---
"I found Tyler to be personable and very professional, he was a pleasure to deal with and help me on the journey selling my home."
---
---
"Tyler was highly responsive, honest, readily available when I wanted to talk to him, extremely knowledgeable and I felt that I could trust him completely. He checked in with me and took time to explain things."
---
---
"He was very helpful and calming during a stressful time for us. It was a great relief to have his experience behind us so we had more certainty, plus having a plan B also helped"
---
---
"Yes totally agree. We just sold our home through Tyler Broughton - Real Estate aswell. Amazing result all done under Level 3 lockdown with a virtual auction and we couldn't be happier. Tyler is a genuine, honest & super hard working guy who has your best interests at heart right through out the whole process ??"
---
---
"Tyler is extremely professional. Always followed up and kept in touch. Leading up to our decision to sell and then in the selling process"
---
---
"Tyler is one of the most honest and trustworthy real estate man I have come in touch with after a lifetime of buying and selling. I would recommend him to anyone who is looking for someone to help sell their home."
---
---
"Tyler has always had excellent communication and during the process of selling our house was no exception."
---
---
"Tyler was amazing - his feedback was excellent, honest and concise, always professional, and did what he said he would do. Great communication. Worked very hard to obtain the price we wanted."
---
---
"Thank you , Tyler for the hard work, dedication and professionalism you and your team put into selling our home. There is no doubt you went above and beyond. Would definitely recommend Tyler and the team at Ray White. He's a young man, but very motivated to provide the very best service and give honest and concise advice. He took all the stress out of selling our home. Thanks again, Tyler- you were amazing!!!"
---
---
"Tyler Broughton was a great and delivered on every aspect of the sale have brought and sold many houses and would definitely rank him as the best agent I have ever had Tyler always went the exta mile and nothing was to much trouble"
---
---
"Highly recommend Tyler Broughton for both selling your home and also when looking for new home. We found Tyler listened to what we wanted and didn't want when it came to selling our home, Marketing was easy with Tyler as he was very respectful to not cause too much disruption to everyday life and worked around our timetable as much as he could. Tyler achieved a very good price for our home which exceeded our expectations. Tyler is hard working - he often worked worked very late into the evening with negotiations to get us over the line. We are also working with Tyler to get us into our next property and he's been more than happy to give advice and answer our many questions too."
---
---
"Tyler has just sold our house in Red Beach and we couldn't recommend him enough! We found Tyler really knew his stuff and worked very hard to achieve the best price for us. Tyler made it really easy and always gave us plenty of notice for viewings and respected our wishes in regards of when and when not we could have viewings. Tyler is very easy going, honest and likeable, even though we have now sold we will definitely be using Tyler's experience and knowledge to help get us into our next new home too! Thanks Tyler for all the hard work and many hours and late nights you put in to achieve the sale of our house."
---
---
"2 years ago my wife and I where on the hunt to find and buy our first house, so I put the feelers out on FB for recommendations for a good Real Estate Agent in the Auckland area. Tyler was highly recommended so we made contact and got the ball rolling. Since day one Tyler has been nothing but helpful, late night txts phone calls and emails back and forth setting up open homes for us to visit and finally helping us find our first home, Tyler and his team with us every step of the way until the hammer was down and we won our first house. Fast forward 1 year and 10 months later our family had expanded and we decided to put our home on the market and move onto something bigger and better. We contacted Tyler and got a game plan set and we took our house to market at Level 4 and once again Tyler was at our side every step of the way and we sold our house at auction at Level 3. We will definitely be using him and his team to find us our next home. Tyler is not just a fantastic Real Estate agent we will continue to go with but he has become a good friend and consider him part of the family. We would encourage everyone looking to buy or sell to use Tyler Broughton"
---
---
"He was very helpful and easy to deal with"
---
---
"Tyler is an incredibly passionate and driven man. When looking to sell my home he met my every need. His attention to listening to his clients needs is such a valuable asset. Not only is Tyler extremely professional in every detail he delivers and exceeds 100%. Tyler's knowledge and dedication to providing a seamless and enjoyable experience, in what is one of the biggest and most stressful events in one's life, is something to be well acknowledged. Tyler is personable, open, respectful and transparent. We had fantastic communication with friendly banter, some good laughs and complete honesty. Tyler was available at every moment providing security and trust. The process moved quickly and I couldn't be happier with the result, it well exceeded all of our expectations. I could not recommend Tyler enough. His commitment to providing his clients with nothing less than the best service will not disappoint."
---
---
"Well rounded and communicated well"
---
---
"Tyler was fantastic through the whole process"
---
---
"Tyler was a pleasure to deal with. He has a confident and calm manner and was able to be contacted quickly if we had any questions."
---
---
"Awesome services, Tyler has done a great job."
---
---
"He listened, he was supportive in assisting us with our questions"
---
---
"He was/ is just so professional, couldn't do enough for me, kept me in the loop at all times"
---
---
"Tyler was certainly client focused & very easy to deal with."
---
---
"I was one of those people that thought I could sell their own home without an agent, I'm so glad my husband convinced me otherwise. We have three young kids and while our house was for sale we had 121 viewings... can you imagine the amount of communication and time needed to manage that! Tyler was real, accurate and fair throughout. He respected our needs and our viewers requirements like a pro. Tyler made sure the process was enjoyable and calm. We received written reports weekly of all the necessary details but were not burdened with EVERYTHING as it happened. Tyler and his team, Patrick and Jo are a passionate high performing team that work well together, a super important aspect to get right when your selling your most expensive asset."
---
---
"Tyler's level of professionalism cannot be faulted. He is highly driven to get the best outcome for his vendors and makes the whole process seem effortless."
---
---
"The Tyler & Dora team left a very good impression on me. In these 6 weeks of work, we completed the project perfectly, also gained friendship. Tyler is a good leader. Wisdom, sincere, and pragmatic work style. He can clearly grasp the selling point of the property, natural and confident conversation skills. It makes people feel safe and can be trusted. In short, this is a wonderful process, but also has a perfect ending. Thank them very much for their efforts and look forward to the next cooperation. Kind regards Nick and family"
---
---
"Wow, what can I say that already hadn't been said about Tyler and The Team. Wow!! How about the phrase "above and beyond". Tyler and his team consistently gave our property their all. Their time, compassion, professionalism and advice was always appreciated. Communication was in abundance and always thoughtful around us having little ones. From a failed process in March (due to Covid) to a re-listing in November, with a sold sign in 8 days. We couldn't of been happier. Thank you team! "
---
---
"Tyler was awesome to deal with and made the whole process very smooth through his great communication. The house was really well presented on settlement day which made getting the keys even more exciting! Thank you Tyler- highly highly recommend!!!"
---
---
"Dear Folk, Yes, we made it! Thank you for selling my home. So well done throughout and the peak of all those auctions - wow! I am now a rich bitch, soon to be apartment dweller. No more lawns and hedges, not ever. Chloe, Tyler and Patrick, you could not have been better …. Ultimate professionals, inspiring confidence through scary times. Most of all super people, genuine, zero BS and above all extraordinarily kind. Thanks, it has been a pleasure to know you. A last set of thanks for the champagne and flowers. The real stuff French champers is to be consumed at celebrations; this will be a housewarming. Beautiful flowers, Chloe noticed I'm not really into pink confections. The delphiniums do it! The very best for your futures, in the job and most of all, in life."
---
---
"Very professional.Not pushy.Good comunicator.Worked with client to get a good outcome for us both."
---
---
"Tyler and his team bent over backwards to sell our house. Nothing was ever an issue"
---
---
"Professional, always available, personable, encouraging and willing to work hard as hard as it takes for a top result."
---
---
"Very professional, kept us informed and even though he is busy always made you feel like we were important to him. Lovely person"
---
---
"Bring the first time I have been involved with a Real Estate Agent I have no comparison however found Tyler friendly, honest, and well informed. Id be happy to refer him to someone I feel suited his personality."
---
---
"Tyler met all my expectations, He communicated well and ensured we were regularly updated. He was enthusiastic and thorough with his dealings with possible buyers."
---
---
"Of all the real estate agents we have dealt with in the past, Tyler has been the agent who has listened and communicated the best, has been polite and professional and given us the most practical advice."
---
---
"Tyler is professional and friendly, he explains processes so very clearly. He is easily available to answer questions and is so happy to help. He has a fantastic manner."
---
---
"We could not fault Tyler's professionalism, it was an extremely stressful time for us going through a separation and Tyler showed patience and understanding the entire time. Tyler was available anytime to provide reassurance when needed."
---
---
"He is very knowledgeable in strategies to get the sale over the line and buyers ready and engaged."
---
---
"Always available for his clients and goes the extra mile to make the process as smooth as possible"
---
---
"Tyler was great to work with, I felt absolutely confident in his knowledge and skills."
---
---
"Tyler went above and beyond for us every step of the way. Constantly communicating and keeping us in the loop and doing everything in his power to push our sale through."
---
---
"professional and communicated with is constantly"
---
---
"Because Tyler was energetic, has ambition and prepared a great marketing strategy."
---
---
"Tyler is approachable and highly involved with his clients!"
---
---
"Tyler was very easy to deal with, extremely patient with our family situation and we were kept up to date every step of the way :)"
---
---
"Like-able, listens well, does what he says he will, readily available."
---
---
"The results speak for themselves but over and above that Tyler has passion about his work, is very hands on with his approach and has a very high regard for professionalism holding in addition a very friendly manner."
---
---
"Tyler is efficient and professional. He was very approachable, personable and communicated with me every step of the way. In my dealings with Tyler I always felt listened to and my wishes accommodated. He kept me informed of everything throughout the process and nothing was too much trouble. He definitely went above and beyond my expectations of a real estate agent."
---
---
"Tyler was always very friendly and professional as well as reassuring when the slow market would discourage my outlook. He was very confident in his abilities and his recommended approach to go to auction. Tyler was very communicative throughout the campaign and thorough in his feedback presentation."
---
---
"Tyler was a great representative of Ray White, and a brilliant real estate agent for us. From the start at the open home where he was welcoming and informative, right through to the finish, and even now as we wait for settlement, he has been a model professional and more than willing to go the extra mile for us. As a first home buyer it was re-assuring having Tyler as our agent, and was always available to talk and assist. He was eager to help in every way he could providing all the information we needed and was punctual in relaying this information to us. Thank you Tyler, for all your on-going help!"
---
---
"Tyler has been extremely professional in all his dealings with us-excellent communication, diligent and very responsive. Highly recommend to others!!"
---
---
"Gavin and Tyler worked extremely hard, kept us up to date, and gave us numerous options. We felt that they understood our needs and we were very comfortable under their guidance."
---
---
"All the sale arrangements were handled in a proactive efficient and professional manner"
---
---
"Tyler did a freaking awesome job. Impeccable communication, creative marketing and an "over and above" approach that got me sold where 2 other agencies had failed. Tyler is a rising star!"
---
---
"Tyler is a great dude and an all-rounder in his field. For the short time I've known him, Tyler's top priority has always been his clientele and delivering exemplary results for them. A sales force-of-nature - he is not somebody to be underestimated, I whole-heartedly recommend Tyler Broughton!"
---
---
"My husband and I first met Tyler when his team of young men shovelled 10 metres of metal off our driveway. They worked hard and Tyler was professional. A very entrepreneurial young man at the age of 15. Tyler has gone on to become a friend. He is a responsible caring man who shows integrity in his relationships and achieves what he sets out to do. We wish him the very best in his RE career and have no doubts he will do well."
---
---
"I first met Tyler 2 years ago working together with our local businesses on the Hibiscus Coast, whilst he worked hard with his property management business, I worked hard with my residential cleaning business. Our working relationship grew so strong with referrals and the like that now he is one of my dearest friends. It has been an absolute pleasure to see a young man of such enthusiasm for life and dedication to his local community, grow in to a modest and talented realtor, Tyler really knows how to look after people and their individual needs when it comes to every aspect of property! Trust worthy, dedicated with a genuine smile, you can rely on Tyler. Very proud to see how far he's come."
---
---
"Tyler shows an exceptional aptitude for business. He has been entrepreneurial since I met him when I first moved to Gulf Harbour and he was running his successful Landscaping Company. His manners, business-like approach combined with his genuine warmth and understanding is very impressive. While some may consider his age as lacking in life experience, his community work, his intelligence and the way he conducts himself could teach people twice his age a thing or two. Tyler has a bright future ahead of him and his work ethic will stand him in good stead in the years to come. If you're looking to sell your house, or buy one look no further than Tyler Broughton."
---
---
"After working and dealing with Tyler in the property industry, it's become clear to me that he focuses on not just providing a service in the form of closing a deal, but rather works to ensure his clients and people he deals with, are dealt with in the upmost care and respect. Tyler is very self driven. His attitude towards business is excellent, and is complimentary with the fact that he has such an amazing personality, moulded perfectly to dealing with people. If I was to sum Tyler up in one sentence, it would be "Tyler can sell ice to an eskimo.""
---
Previous
Next
Awards
---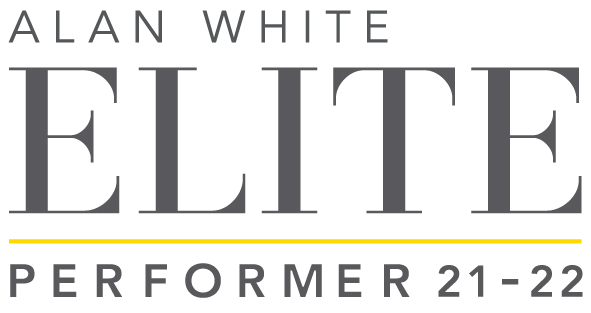 ---
2021/2022 - Elite Performer
2021/2022 - Premier Performer
2020/2021 - Elite Performer
2020/2021 - Premier Performer
2019/2020 - Premier Performer
---