Introducing
Tracey Campbell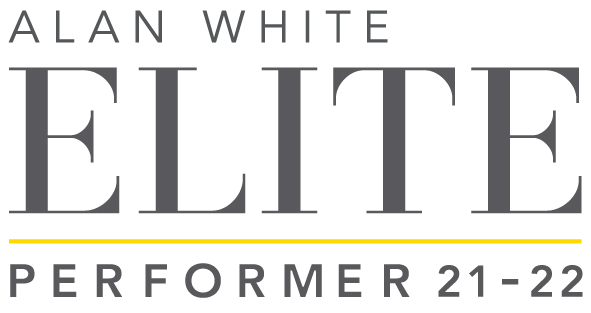 MULTI-AWARD WINNING AGENT - Back to Back No 1, Top Agent - Napier 2020/2021 & 2019/2020
A multi-award winning Ray White ELITE agent with the impressive sales figures and glowing testimonials from clients to back it up, Tracey Campbell knows the Napier property market intimately - and from multiple perspectives.
Previously a registered Legal Executive dealing exclusively with residential property conveyancing transactions for a local law firm, she came to real estate with 17 years of legal nous behind her, giving her a unique skillset that ensures she secures exceptional sales results, every time.
A master of marketing with the professional team to back her up, Tracey is also an expert at knowing how to create competition.
Her rare combination of skills have proven to be extremely advantageous for both buyers and sellers, coupled with a personal approach that sees clients supported every step of their property journey.
Alongside the creative marketing approach and outstanding results that have seen Tracey acknowledged as one of the top Ray White agents internationally, her dedication to customer service is second to none. She is acutely aware that for many, the sale or purchase of their property is often daunting, and her combination of experience and insight ensures that each and every transaction is as stress-free as possible.
She works closely with clients to prepare them for a truly successful sale, ensuring they receive the right advice and the right strategy at the right time. You only get one chance to get a premium price for your property, and Tracey is here to help deliver exactly that.
With a record of continuous 10/10 ratings from all her clients, when you choose to work with Tracey, you know you're working with the best.
Talk to Tracey today!
Excellence • Enthusiasm • Expertise
https://www.traceycampbell.co.nz
NAPIER AWARDS:
Back to Back No 1, Top Agent Overall Napier 2019/2020 & 20/21
No 1 Sales Agent - May 2022
Top Listing Agent - April 2022
Top Selling Agent - April 2022
Top Listing Agent - March 2022
No 1 Sales Agent - March 2022
Top Listing Agent - February 2022
Top Selling Agent - February 2022
No 1 Sales Agent - February 2022
Top Listing Agent - January 2022
No 1 Sales Agent - January 2022
No 1 Sales Agent - December 2021
Top Listing Agent - November 2021
Top Listing Agent - October 2021
Top Selling Agent - October 2021
Top Selling Agent - September 2021
Top Listing Agent - August 2021
Top Selling Agent -August 2021
No 1 Sales Agent - August 2021
Top Selling Agent - July 2021
No 1 Sales Agent - July 2021
Top Listing Agent - June 2021
Top Listing Agent - May 2021
No 1 Sales Agent - May 2021
Top Listing Agent - April 2021
No 1 Sales Agent - April 2021
Top Listing Agent - March 2021
Top Selling Agent - March 2021
No 1 Sales Agent - March 2021
Top Listing Agent - February 2021
Top Selling Agent - February 2021
No 1 Sales Agent - October 2020
Top Selling Agent - October 2020
Top Listing Agent - September 2020
No1 Sales Agent - September 2020
Top Listing Agent - August 2020
No1 Sales Agent - August 2020
Top Listing Agent - July 2020
Top Selling Agent - July 2020
No1 Sales Agent - July 2020
Top Listing Agent - June 2020
Top Selling Agent - June 2020
No1 Sales Agent - June 2020
Top Listing Agent - May 2020
Top Selling Agent - May 2020
Top Listing Agent - February 2020
No 1 Sales Agent - November 2019
Top Selling Agent - November 2019
No 1 Sales Agent - October 2019
Top Listing Agent - October 2019
Top Selling Agent - August 2019
No 1 Sales Agent - August 2019
Top Selling Agent - July 2019
No 1 Sales Agent - June 2019
Top Selling Agent - June 2019
Top Listing Agent - June 2019
Top Listing Agent - Febuary 2019
RAY WHITE GROUP AWARDS – Internationally
2021/2022 – Elite Performer
2020/2021 - Elite Performer
2020/2021 - Premier Performer
Best Personal Brand Marketing Hawke's Bay 2019/2020
2019/2020 - Premier Performer
2018/2019 - Premier Performer
Testimonials
---
"Tracey was recommended to us by a friend who had a fantastic experience with her. From the moment we met we knew she was the best choice to sell our home. The process ran so smoothly and we were communicated with incredibly well throughout the viewings and the sale. Thanks so much Tracey."
---
---
"Tracey's professionalism was second to none, outstanding communication throughout the process. She achieved a fantastic result and made the sale process very easy for us. We would highly recommend her to anyone looking to sell."
---
---
"This is the 4th house we have sold and was definitely the easiest and best experience yet. Tracey's professionalism and knowledge of all aspects of the process is outstanding. We achieved a quick sale which has enabled us to complete the purchase of another property we had a contract on. Thanks again Tracey, you really are the best!!"
---
---
"True professional and a hassle free experience. Thank you"
---
---
"Tracey was a great communicator. She managed the sale process well. "
---
---
"Tracey was brilliant , she kept me informed after viewings and of all the other things I may have needed to know. If you want an agent who is genuine about selling your house and getting the best price for you, she is about attention to detail, no matter how big or small it may be. I am so pleased I choose her as my agent…thankyou Tracey!"
---
---
"Tracey was excellent. She worked very hard on our behalf in a challenging market and her communication was second to none. Couldn't have asked for more."
---
---
"Tracey took us through the selling process very competently and professionally, with a great deal of enthusiasm and excitement. We were extremely pleased with the result, and thoroughly enjoyed what had the potential to be a stressful experience. Tracey made it easy!"
---
---
"Tracey is a go getter. Extremely confident in her data and understanding of the market. Others provided us estimates $50,000 below her lowest estimate. Not only did she deliver, but it was at a time the market took a sudden and unexpected halt. Highly recommend Tracey!!!"
---
---
"Tracey was outstanding from start to finish. I can't begin to explain how impressed I was with not only Tracey's service but the exceptional standard of Ray White Hawke's Bay specifically. Tracey was great with communicating frequently; providing us with daily updates on the interest and sale of our home. It was also very interesting to receive live reports of our properties' digital marketing reach on sites such as Trademe and Realestate.co.nz. The professionalism and service Tracey Campbell and Ray White Hawke's Bay provide is unmatched in our experience."
---
---
"Tracey has a winning combination of energy and professionalism."
---
---
"Tracey was professional and we felt that we were well informed throughout the sale process."
---
---
"If you're looking for a great real estate Agent, Tracey is the best in the bay! Tracey is an astute and experienced Agent with amazing qualifications and connections. An outstanding professional in the industry focused on delivering the best outcome for her clients, she doesn't miss a beat. It was clear from the start that Tracey only had our best interests in mind when she was planning, preparing our house for sale and negotiating to close the deal. A real hustler that we would 100% recommend."
---
---
"It was a very positive experience, with excellent communication and plenty of feedback."
---
---
"Tracey has sold 2 properties this year for our direct family, she is a great negotiator and does her best for both parties. If you want to sell or buy we would absolutely recommend. "
---
---
"Tracey's knowledge of the Napier market, her insightful advice and great communication at every stage of the sale process, both before and after listing, was fantastic. She gave honest and realistic advice which proved correct. I cannot recommend her more highly."
---
---
"Tracey was professional, with excellent communication, a positive attitude and she made the whole experience of selling so easy for me. I am very pleased with the return received for my home."
---
---
"Tracey in her capacity as a salesperson, has the ability to act in a highly professional manner at all times. Tracey operates with awareness & sensitivity to her client consistently. She kept us informed & updated in a timely manner throughout the process. Tracey's service was outstanding & faultless."
---
---
"Tracey was an amazing agent. She made the house selling and buying experience so much less stressful than I had anticipated. She was a great help and support through the whole process."
---
---
"Tracey is very professional and gets the job done. Always kept us well informed."
---
---
"Tracey is so wonderful to deal with and makes the process so easy while behind the scenes was working very hard for us. You can see she cares about us and knows just what to say and when. This is the 2nd time we've entrusted Tracey in the last 3 years and will do so again quite happily and I tell everyone. Hopefully we'll be able list again shortly with Tracey. Love working with Tracey!"
---
---
"Tracey was very patient and understanding with our concerns. She was also punctual with her communication and was very knowledgeable."
---
---
"Tracey recently sold my house. From the listing to the sale, Tracey and her team from Ray White were a pleasure to deal with."
---
---
"The house went up for sale just as NZ's COVID-19 Level 4 lockdown started, but multiple offers were received within a few days and we ended up with a good price from an unconditional buyer. Tracey kept up excellent communication with us and was very calm and reassuring throughout the negotiation process."
---
---
"I found Tracey very professional and it was a pleasure to have her sell my mother's house. Tracey also went the extra mile and got us a great outcome. Many thanks Tracey"
---
---
"Tracey was first class, and she put me at ease straight away. I had confidence in her immediately and so did my friend, who was helping me."
---
---
"We found Tracey Campbell to be extremely knowledgeable, Inquiring & helpful right through the complete process. Tracey always kept us up to speed with the outcome of every open home. The end result was extremely satisfying. We would have no hesitation in recommending Tracey to anyone ."
---
---
"Once again, Tracey proved why she is one of Ray Whites top agents. Right from the beginning Tracey was open, honest and a great communicator. She did an amazing job of showcasing our house - with outstanding results. We highly recommend Tracey Campbell, 10/10 "
---
---
"Tracey is very knowledgeable and efficient. The purchase of my new home went smoothly"
---
---
"Very friendly and amenable service!"
---
---
"Tracey was great to deal with. Knew her stuff - very efficient. Good, regular communication. It was the reason I signed with her actually, I don't live in the area so didn't really know who to approach first. She'd sent me regular emails after I attended an open home of hers a couple of years ago, so thought I might as well start there. She phoned me pretty soon after I first emailed her and came around the next morning. If that hadn't happened, I would have ended up looking elsewhere. Great service all round!"
---
---
"No fuss. Simple transaction. Thanks Tracey."
---
---
"Easy to deal with, very approachable."
---
---
"Tracey is very professional, friendly, honest and you can tell she loves what she does. Her advice and feed back was top notch and I loved her immaculate appearance."
---
---
"Excellent to deal with and responded quickly to questions."
---
---
"Tracey gave us great service, very helpful especially since we had moved out of town . A great communicator, an awesome person to deal with, would definitely recommend Tracey to anyone."
---
---
"Tracey was lovely to deal with and everything went smoothly."
---
---
"Great communication, friendly manner, advice and help every step of the way. I was most impressed."
---
---
"Tracey was fantastic and really went the extra mile in many ways. Great communication and feedback making the process as stress free as possible. Would highly recommend her to friends and family."
---
---
"Tracey was exceptional, securing a fast sale and at a price exceeding expectation. Professional in the extreme, with excellent communication at all stages."
---
---
"Very professional but with a natural friendly demeanor."
---
---
"Tracey was extremely helpful at all times"
---
---
"Tracey was fun to work with and very professional."
---
---
"Tracey was always punctual and positive. She listened to us and answered our questions promptly and confidently. We felt she marketed our home to its full potential, and guided us through to sale due to her vast experience & knowledge. We would have no hesitation in recommending her services to family, friends & colleagues."
---
---
"Punctual, professional and delivers. A great experience."
---
---
"Excellent professional service all round."
---
---
"Tracey Campbell is a true professional who guided us through a very unfamiliar and emotional process. She provided us with options and allowed us choice, and was very patient. Her communication was excellent and we always felt she was there for us."
---
---
"Tracey is so thorough she leaves no stone unturned to make sure the vendor is happy with everything she undertakes to do. I can't recommend her highly enough to other people. She takes the job very seriously and she deserves all the accolades she receives from happy vendors and purchasers alike. Her sales rate is very high and deserves to be, as she is such a hard worker."
---
---
"Absolutely amazing, very friendly and easy to deal with."
---
---
"Excellent service and communication on the numbers coming through the house. Tracey made the whole process easy."
---
---
"Tracey was very professional and made our house sale process very stress free and easy. She ensured we were kept up to date with everything happening with the sale of our home and was prompt with all aspects of the sale process. We highly recommend Tracey to anyone wanting to buy or sell their home."
---
---
"Tracey was amazing to deal with, couldn't have asked for better service!"
---
---
"Tracey was able to competently manage a complex sale."
---
---
"Tracey was very professional and absolutely knows the business. She has a very valuable ability to be professional, knowledgeable and empathetic all at the same time. She's a good listener and knows when to contact you without being intrusive. I would be very happy for Tracey to represent our family again, should we buy or sell in the future, 10/10 in our opinion."
---
---
"Tracey & Ray White were professional & easy to deal with from start to finish."
---
---
"Prompt, efficient and knowledgeable!"
---
---
"Tracey was amazing. Nothing was too much trouble and she kept me informed at all times. She explained everything in easy to understand terms and was always available to me whatever the time was. I would highly recommend her to anyone."
---
---
"Tracey worked hard for us to get a sale in rather difficult circumstances and her efforts are much appreciated."
---
---
"Tracey was prompt to get back to us. She made viewing the property super easy. She seemed to be a good balance between fighting for the vendor but also considering us when it came to negotiating price. Tracey didn't give me a feeling of being pushed too hard and being put off but I could still tell she wanted more for her vendor. This was our first home and on the day we got the keys there was a yellow ribbon on the door and a lovely gift. When we sell our property in the future I would go back to Tracey."
---
---
"Tracey is knowledgeable, friendly & always professional. Expectations are realistic & her approach leaves you feeling very reassured and confident that you are in good hands. Love her energy!"
---
---
"Tracey is a lovely person who bent over backwards to help us, nothing was any trouble for her. She is very efficient and punctual."
---
---
"Tracey was a pleasure to work with. She communicated clearly and promptly and was extremely efficient and effective. Thank you."
---
---
"Excellent communication. Open, honest and transparent"
---
---
"She was very experienced and efficient. Encouraging and certainly got the best price for me."
---
---
"We feel that Tracey listened well , marketed our property correctly , resulting in a sale which exceeded our expectations ."
---
---
"We found Tracey to be very professional and not at all pushy. She communicated well and always responded to the many questions we had for the owner."
---
---
"She was up front to deal with and gave very good service"
---
---
"Tracey was very communicative and went the extra mile in many ways. Living away from the sale property meant this made the process smooth and painless. Thanks Tracey!"
---
---
"Tracey was very professional, and had honest answers for all our questions. We have sold two houses within weeks of each other and wouldn't hesitate to use Tracey in the future."
---
---
"Tracey is very professional, highly efficient and very friendly and approachable."
---
---
"Tracey was awesome, I was a little stressed with our decision to sell and she made the whole thing easy and stress free."
---
---
"Tracey was fantastic. We buy and sell properties often so have dealt with many agents over the years. Tracey always gave us honest feedback and let us know what was going on. We really appreciated the great communication."
---
---
"She made promises and delivered on them."
---
---
"Tracey was amazing from start to finish, great communication, professional, relatable and got amazing results. We will be recommending Tracey to friends and family"
---
---
"Outstanding service! Tracey did an amazing job in managing our sale, she guided us through every step with expert knowledge, a supportive approach and most importantly a sense of fun."
---
---
"Tracey was amazing, she is friendly, knowledgeable and incredibly professional and has always made us feel that we are her number one priority."
---
---
"Tracey was great right from the start. She made both our buying and selling a breeze and we felt she really understood our needs."
---
---
"Very helpful, friendly and very proactive."
---
---
"Tracey is everything one wants and needs in a real estate agent - works hard, professional, logical, knowledgeable, totally committed, dependable, and very likeable. She has a warmth & understanding yet maintains her professionalism."
---
---
"Tracey was wonderful. Absolutely the best Agent I have ever dealt with. Would recommend her to anyone wanting to achieve the best price when selling their home."
---
---
"Where do I start! As soon as we met Tracey, we knew she was the one for us. Down to earth, honest, trustworthy and professional to name a few. We have had great communication throughout selling and continue to do so while we are looking to purchase. I can't recommend Tracey enough."
---
---
"Excellent service by Tracey. Extremely professional with the sale process running very smoothly. Great communication throughout."
---
---
"Tracey made the process of selling our house stress-free. She always communicated with us about the progress of sale and managed to sell our house within 2 weeks!"
---
---
"Tracey made selling and buying a new house such a breeze, and she made us feel like we were her most important clients ever..Should we be in the housing market in the future, we will be again looking for Tracey's services."
---
---
"Selling our house has been a huge emotional event that closed a painful time in our lives, Tracey just took it out of our hands and was very proactive, as we live in Upper Hutt we weren't on hand to tidy the gardens, Tracey got it sorted for us and staged the house and got it sold."
---
---
"Tracey was amazing! She listened to us and really pushed herself to get both houses sold on a such tight timeline. Her communication was outstanding. Great work, and thank you, from Kelsey and Yosh :)"
---
---
"Tracey is very informative and professional, made the whole process easy."
---
---
"Tracey is an extremely approachable agent who prides herself on getting the best result not only for the vendor, but for the purchaser as well. Although an agent myself, she did not let that get in the way of providing the best service and making sure that each step of the process was explained thoroughly. Thank you for all your help Tracey"
---
---
"Tracey was professional and hard working. We set a goal at the start of the process and she worked hard on achieving this."
---
---
"Easy to deal with. Great communication. Totally transparent from the start."
---
---
"Tracey was so genuinely nice and lovely. Easy to get in contact with and helped us find our first home. We are very stoked with her service and how lovely she was with us."
---
---
"Tracey is very professional and very good at affecting a speedy sale. Tracey always communicated well."
---
---
"Tracey has done an amazing job at selling our house in two weeks! Always keeps you in the loop and up to date with everything going on! 110% recommend selling your house with Tracey. Also great with kids!"
---
---
"Tracey is an exceptional agent who is onto it. She answers her phone and replies to emails quickly and was always available to visit the home so we could make the best and quickest decision."
---
---
"Tracey was always punctual, professional, positive and understood my situation and requirements. She was dedicated and driven to sell my home and at all times was working for me as the vendor. I would recommend Tracey without hesitation."
---
---
"Absolutely brilliant to deal with all aspects of the sale. Hassle free from day one."
---
---
"She was great to deal with! Always happy and understanding! Couldn't be more happier with Tracey."
---
---
"Tracey was very professional and prompt with every thing she did regarding the sale of 138 Gloucester street"
---
---
"Tracey was very professional and approachable. She always kept us updated. She sold our property very smoothly for the best price with her extensive knowledge and experience. We highly recommended her."
---
---
"Tracey was brilliant to deal with, she kept us updated on what was happening and we felt confident with her through the whole process. I would highly recommend Tracey."
---
---
"When we first met Tracey she greeted us with respect and determination. We appreciated the time Tracey spent with us to find out how and why we wanted to sell our home. Tracey was professional, efficient and also a very good communicator."
---
---
"We wanted to sell for the best price without any BS. Tracey gave us this! We felt she was working for us and had our best interests at heart, she shared clear and honest information. We asked her to work her magic and she did just that! If you want an agent like this "then no BS... she is the Agent for you!" Shane & Suzie"
---
---
"Tracey is a very professional caring person and I am happy to recommend her. She made the process easy for me at a very difficult time."
---
---
"Tracey was an absolute star when selling our home and an advocate for us every step of the way. We really appreciated her honesty, integrity and great sense of humour and she was also incredibly supportive during what was a very sensitive time for us. She was an integral part of us being able to secure our new home, and never gave up on achieving the result that we needed."
---
---
"I loved Traceys up front approach but not pushy. She gave us the space and time to reach our decision to sell (not like some others!) and understood that it wasn't an easy decision. Always kept us up to date and worked hard to get a great result. Thank you Tracey for your patience and humor."
---
---
"Even though Tracey had a couple of difficult purchasers interested in our property she kept persevering and secured a sale at a price higher than our expectations."
---
---
"Good communication, natural manner and knowledge of the real estate business, especially legal aspects."
---
---
"Awesome, very accommodating to our needs and very flexible. Great communicator. Will be recommending Tracey to our friends. She is a great person"
---
---
"Tracey was so friendly and helpful. She listened to what we wanted and went out of her way to find homes within our budget."
---
---
"Tracey was very motivating and understanding. She was supportive of our circumstances and worked hard to ensure we got the best deal we could. Her campaigning through social media was amazing and she always kept us up to date with what was happening with our house. We would recommend her in a heart beat to friends and anyone interested in selling their home."
---
---
"Tracey has been quite helpful during the house purchase journey."
---
---
"Tracey was absolutely amazing, she listened to us and understood exactly what we were looking for. She kept us fully updated and made sure that our time was not wasted every time we flew down from Auckland. I can honestly say Tracey is the best Real Estate agent I have ever had the pleasure of dealing with. She is an absolute asset to your business."
---
---
"Tracey was fantastic to work with in selling our home, she was enthusiastic and proactive and yet very sympathetic about how emotional selling our home was, we couldn't recommend her higher."
---
---
"Tracey knew my circumstances for the move and she was a rock, took the stress off me and worked my property as if were her own. I couldnt have picked a better agent to represent my home to the market."
---
---
"Tracey was an absolutely pleasure to work with. She made me feel at ease with her extensive knowledge and guidance."
---
---
"Excellent service. kept me up to date. good advice and estimation of the house price."
---
---
"Excellent service by Tracey.She was extremely professional and very friendly and helpful in any questions I had to ask"
---
---
"always friendly and willing to assist us in any way"
---
---
"Tracey was very professional very approachable and worked hard to sell our property. We liked her honesty and the way she took our needs into consideration."
---
---
"Tracey was great to work with. She had everything under control and everything ran very smoothly."
---
---
"She was professional and friendly."
---
---
"Tracey was always there to answer my questions day and night. Her lovely personality made it very pleasant to work with."
---
---
"Great communication, not pushy or demanding, excellent knowledge of real estate legality, realistic and in general an easy and nice person to work with."
---
---
"Tracey was brilliant, great service, lovely lady to deal with and fought for a good price for us."
---
---
"Tracey was very easy to talk to, and she also knew the legal requirements to help with seeing the whole picture. Absolutely a lovely lady to deal with!"
---
---
"She was a lovely person to deal with - we should know because we purchased and sold with her, wonderful!"
---
---
"Exceptional service, friendly approach, went the extra mile, and was always in contact with updates."
---
---
"Tracey was wonderful and very considerate about working in with me with viewings and really respected that the house was still my home and treated my home accordingly."
---
Previous
Next
Awards
---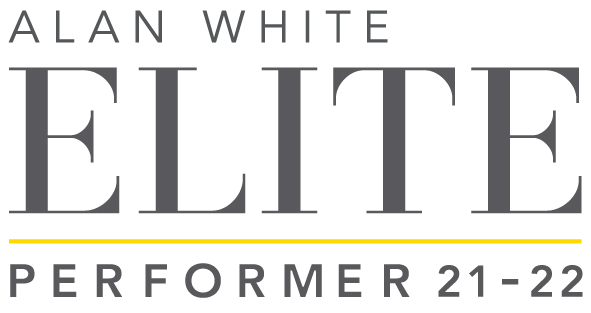 ---
2021/2022 - Elite Performer
2021/2022 - Premier Performer
2020/2021 - Elite Performer
2020/2021 - Premier Performer
2019/2020 - Premier Performer
2019 - Customer Satisfaction - Salesperson July - December
2018/2019 - Premier Performer
---