The lockdown phrase 'we're all in this together' has been taken to heart by numerous Ray White offices in New Zealand as members from across the nation gave back what they could to their communities during times of difficulty and hardship.
There was no better example of this than from Ray White Mt Eden Salesperson Rachel Berry, who responded to a post in her community Facebook page asking for street volunteers to help elderly or vulnerable during lockdown.
"So, I volunteered for our street. I printed off a letter with my details on it and together with my girls (pictured above and below), we dropped it into all the letter boxes on our street, offering help, a chat, to be a runner for groceries, medicine, and the like," Ms Berry said.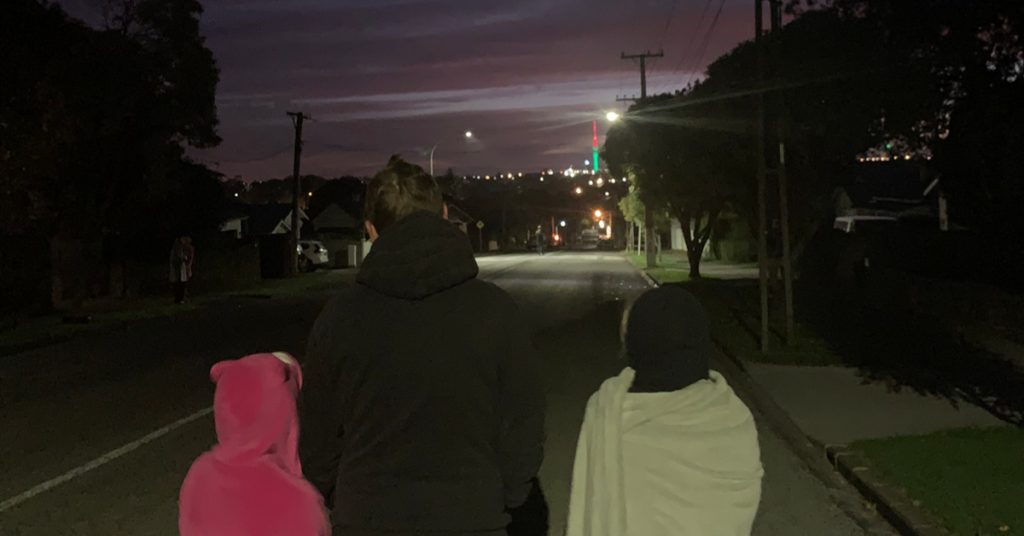 "As a result, I had two locals who I've become a regular helper for. One needed often pick-ups of medicine as she's very elderly and not mobile and her carers were reduced over this period. For another vulnerable couple, I've also been a grocery shop runner.
"An additional bonus was the lovely texts from neighbours offering their help too, should anyone need it, and suggestions of more community-type things like street parties in the future when the COVID-19 pandemic is over.
"It's been a great way to connect with locals and to have a strong sense of community togetherness in our street.
On Anzac Day, we stood at dawn with our neighbours on the street, with so much colour in gardens with people remembering our soldiers and celebrating our Anzac spirit. We couldn't buy poppies to pin to ourselves so my girls made one each and we pinned them to the hedge."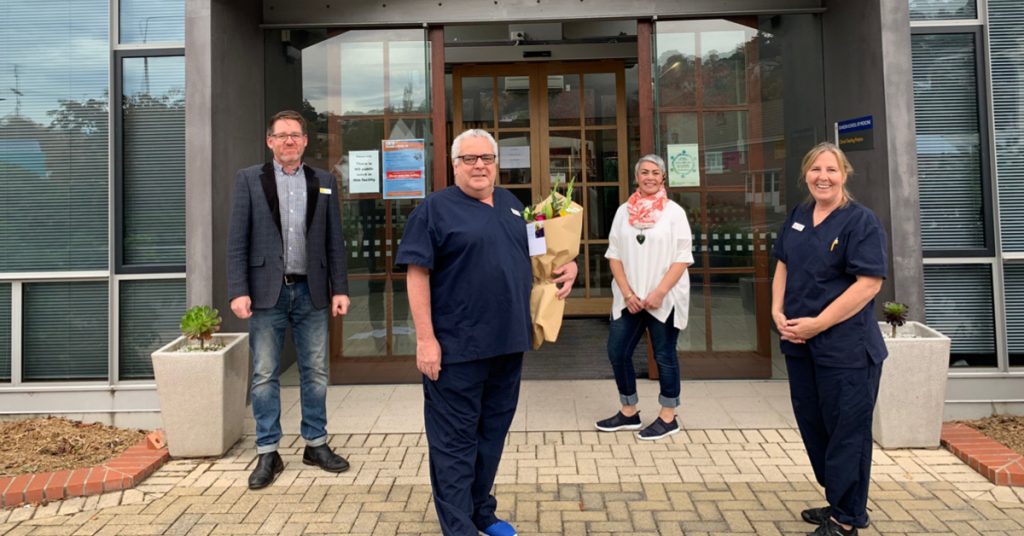 Elsewhere, Ray White Dunedin Auctioneer and Salesperson Grant McLean took it upon himself to personally deliver flowers (pictured above) to frontline staff and essential businesses.
"With a little help from the amazing Carley Jones at Joseph Jones Floral Design, we were able to deliver some smiles/surprises/thank yous/random acts of kinds around Dunedin," Mr McLean said.
"A little unfair to only feature a few of the frontline staff and essential businesses that have worked so hard under very trying conditions, however, our appreciation goes out to them all."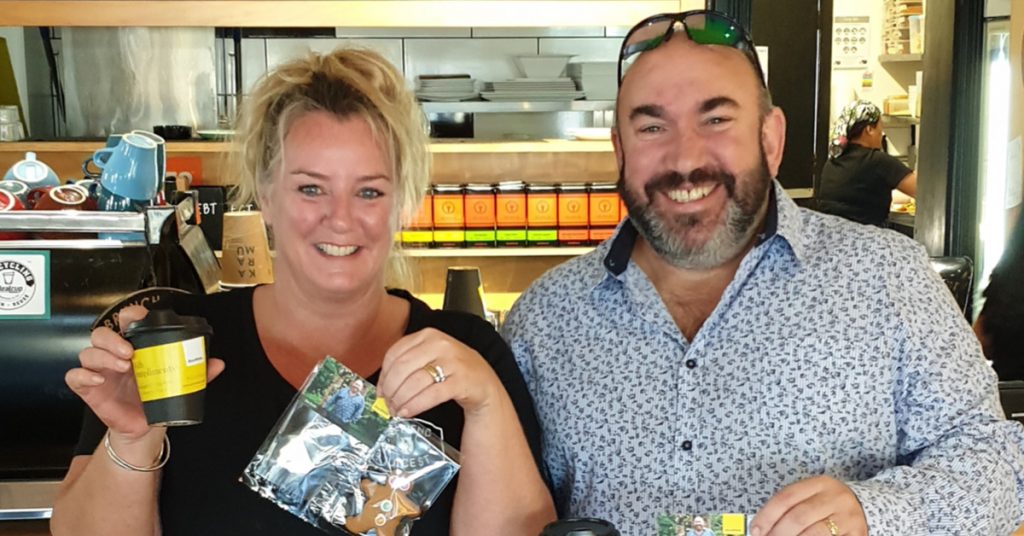 Last but not least, for Ray White Kemeys Brothers Salesperson Des Smith (pictured above), it was the delivery of liquid goodness that cheered the people of Lower Hutt.
Mr Smith gave free coffee and cookies out at a local cafe to support them to a cacophony of smiles and good wishes.
To watch the video of Grant McLean handing out flowers, CLICK HERE.