Introducing
Thomas Reil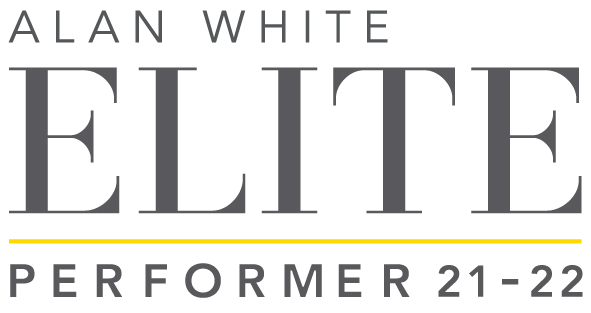 Selling Or Buying? Be Part Of Our Success...
With his combination of passion, years of experience and superior negotiating skills, Thomas continually sets new property benchmarks with the results he achieves and is the logical choice to fulfil your real estate needs in Whangarei.
Employing cutting edge multi-media marketing and with an impeccable eye for a superb presentation of your home, Thomas ensures your property is showcased to the highest degree in order to gain maximum exposure and attract the premium buyer.

Thomas is well known for his friendliness and energetic nature and relates to people well from the first time you meet. Focused on listening to his clients' needs and building long-lasting relationships, he ensures they are at the centre of the sales process.

For a property journey with a true professional focused on exceeding your expectations and achieving outstanding results, call Thomas today!
Team Thomas Reil. Doing real estate business the smart way!
Ray White Whangarei
AWARDS
Supreme Service Award 2021/2022
Supreme Service Award 2020/2021
Other Awards
RateMyAgent's 2022 Agent of the Year: Kamo
RateMyAgent's 2022 Top 5 Agent of the Year: Northland
RateMyAgent's 2022 Top 100 Agent of the Year: NZ
RateMyAgent's 2021 Top 5 Agent of the Year: Northland
Top Salesperson 2018 to 2020 (former agency)
Top Sales Team 2017 to 2020 (former agency)
Ray White New Zealand
Testimonials
---
"Meeting Thomas with his out stretched hand and ready smile, put me immediately at ease. I had complete faith that he would carry out my instructions with confidence and professionalism. That concluded in a successful sale of my property. A big thank you, to team Thomas and Christine Verified by RateMyAgent"
---
---
"very friendly and easy to work with"
---
---
"Very helpful and felt very comfortable dealing with Thomas"
---
---
"Good communication, great pictures and I could tell he did his best!"
---
---
"Thomas and Christine Reil have done the best job of marketing and selling my property. I have no hesitation in recommending this professional agent couple. It's been a pleasure to work with them and would use them again."
---
---
"Thomas is very helpful during the buying process, providing the information we ask for in a timely manner. Help us arrange telephone bidding along with the team in Ray White."
---
---
"Thomas and Christine went out of their way to help us purchase our new home. They were great at communicating with us and always kept us updated."
---
---
"Thomas is very proffessional, attentive and personable in providing his service to you as a customer."
---
---
"Thomas and Christine are a great team to work with. They were hard working and very professional with their strategies to sell our property. We were kept up to date with fantastic weekly reports with Thomas presenting them to us weekly. They achieved a sale at auction which we were happy with. I would definitely recommend them to everyone who is wanting a fabulous and successful sale!"
---
---
"Thomas was always very accommodating when it came to view the house. He was always punctual and highly professional. Nothing was too much trouble. In other words a pleasure to deal with."
---
---
"Thomas was totally professional and a pleasure to deal with"
---
---
"Thomas was always accessible and kept us up to date with developments. Thomas & Christine worked hard to find the right buyers"
---
---
"Great service. Very professional"
---
---
"Thomas kept us well informed throughout the sales program and clearly had faith in the Ray White process to complete a successful sale."
---
---
"Thomas is a highly motivated agent and he completed the sale well within the agreed perimeter."
---
---
"Thomas is a very trustworthy and communicative agent - he maintains excellent work ethic and is the most trustworthy agent I have ever had! He has strong values which he maintains throughout all interactions!"
---
---
"The utter professionalism of Thomas and Christine, their integrity and Christines willingness to be helpful"
---
---
"Thomas Reil radiates professional and honest work ethics when he approaches you as a client. We were absolutely impressed with him every step of the way."
---
---
"Most lovely person and.his wife also"
---
---
"Professional. Helpful, works very hard for best results Great communication"
---
---
"Thomas was professional, positive and knowledgeable when he organised the sale of our property."
---
---
"We had the pleasure of working with Thomas when selling our property. From day 1, he was extremely responsive and very accommodating with what we wanted when we decided to sell our property. From the day we contacted him last year when we made the decision to sell our property to the day the sale was made he had displayed nothing but professionalism, commitment to the cause, being proactive and hard working. Selling a home is quite stressful we found 😊, as you have people in and out of your personal space all the time, however with him presence we were simply put at ease. We would highly recommend Thomas to anyone wanting to sell or buy a property."
---
---
"Thomas was very professional in every way both dealing with prospective buyers and negotiating with our buyer. We are very happy with the outcome."
---
---
"We have dealt with Thomas & his Team since the Jurassic era (for many years). He has successfully sold 2 properties for us and we have tried to purchase many of his listings over the years. Unfortunate for us Being the Buyer he is far too good a Salesman and they go beyond our reach. Thomas & Christine are wonderful to deal with and I would not look beyond Thomas if selling OR buying. I frequently recommend them to all I know."
---
---
"He and his team were so helpful throughout the whole process."
---
---
"Great service from Thomas and his team from the start to finish. They delivered on their promises and went above and beyond to achieve a great result."
---
---
"We have great pleasure writing to thank Thomas Reil and his Team for the wonderful job they did selling our property. Their enthusiasm was unfailing, Christine helping us to arrange our home to show it to it's best advantage, selling by appointment meant viewing at all times, we were always asked and given plenty of time to organize ourselves before a viewing. Because of driveway access Open Homes were not an option. Thomas was always cheerful and ready to explain real estate rules to us, going to great lengths to explain to viewers details of the property. Then came Covid19. When viewings were again allowed Thomas was meticulous with sanitizing everything he'd touched as viewers weren't allowed to touch anything. Soon he had the pleasure to tell us we'd Sold! We have no hesitation whatsoever to thoroughly recommend Thomas Reil and his Team to act as your real estate salesperson."
---
---
"We found Team Reil very easy to deal with, very professional. They knew the market and had a good strategic plan. The communication was always fantastic, they were approachable and always available when needed. There were no hidden surprises, we were kept informed the whole way through. Highly recommend Team Reil."
---
---
"Thomas and his team are real professionals and their understanding of the local market is second-to-none. Without a doubt, they will not only get you the best result possible, but a better result than any other salesperson in town. Thomas is incredibly good at reading potential buyers and knows like no other how to create competition for your property. Thomas is a very competent negotiator and knows exactly which buttons to push with potential buyers so that you get the highest price. One of the strongest points of team Thomas Reil, is the fact that you are not hiring one great salesperson, you are hiring a whole team for the price of one, and together they support you through the whole process. There is always one available for private viewings, or to attend to buyers inquiries, something you won't get with other salespeople! If you want an salesperson that will sweet talk you no matter what, someone that will always give you the feeling that you are a property expert too, or an salesperson that will put a feather in your behind at any occasion ... go with another salesperson! But if you want an property expert. An salesperson that might not always agree with you on everything, but does what is needed to get that stellar price you are dreaming about. Someone with the integrity, skill and knowledge to get you the best result possible ... call Thomas and his team!"
---
---
"Thomas and his team provided a very professional service and great support across the entire sale process. Despite some slowing in the market, his advice supported our decision making, ensuring we kept the house on the market and in the end led to a very positive sale outcome for us."
---
---
"We can highly recommend Thomas Reil and his team. Professional, knowledgeable and extremely pleasant to work with! They were always there when we had questions and when we ran into some difficulty during the sale. They kept us well-informed and genuinely cared. We needed a quick sale and that is what we got. Our house was advertised in a beautiful and accurate manner and we immediately had many viewings. This was our first experience with a house sale and we couldn't be happier! Thank you so much Team Thomas for understanding the importance of both the financial and emotional value of our house."
---
---
"We would like to take this opportunity to express our gratitude to Team Thomas Reil for completing the sale of the property and all the hard work they have put in for us. We really appreciate the advice and consistent communication during the sale process, to be honest there were way more decisions to make than we initially thought. Fortunately the reassurance Team Thomas Reil have provided and dealing with all situations professionally, made it stress free for us. Thanks once again for going the extra mile and spending the extra time making this happen. We would have no hesitation in recommending Team Thomas Reil to anyone else wanting to buy or sell."
---
---
"Thanks so much for the excellent work you have done for us. We couldn't have hoped for a better team and are very happy with the outcome! All of our dealings with each of you were a real pleasure. We especially appreciated your honest approach which is practically missing from society these days."
---
---
"We would like to thank Thomas Reil and his team for selling our house. They are very professional and wonderful to deal with, they made us feel comfortable at all times and nothing was ever a problem. The marketing of the property was fantastic and we would definitely use Team Thomas Reil again and certainly recommend them to others. Thanks again."
---
---
"I chose Thomas to market my property because of his impressive sales record and his in-depth knowledge of the Whangarei housing market. Immediately upon working with Thomas, it became apparent why he is a top salesperson. He has high work ethics and integrity, pays attention to detail, and communicates efficiently. His marketing resulted in high attendance at Open Homes, followed by prompt, comprehensive weekly reports and meetings. I'm pleased I chose Thomas and his team and can highly recommend their service to anyone selling their property."
---
---
"We would like to recommend Thomas and his team for an excellent performance selling our home. The meticulous detail in all facets of their marketing was second to none. All our questions were answered and any problems solved in a caring way. Selling a home can be a stressful experience, especially when you are elderly as we are. Thomas and his team made this a pleasurable time with no stress. We are very pleased with the result of the sale and highly recommend them to anyone wishing to sell."
---
---
"I first got to know Thomas Reil a few years ago when we were buying a property, and down the line I was now selling, and he was the first person that came to mind. I could not have selected anyone better than him. He promptly came to see our property and advised us how best to present the property. From there onwards, Thomas was always well ahead of the selling processes and he kept us updated regularly. I found Thomas very professional, approachable, warm and friendly at all times. It was a delight interacting with Thomas and his capable team and I would without the slightest reservation recommend Thomas to any friend or family member, requiring the services of a local estate agent."
---
---
"Thank you Thomas and your team for selling our house. You provided us with your wealth of knowledge in putting together a go to market strategy and you sold our house in the set time frame to a top market price. Your commitment to quality and excellent service has really paid off. Your communication and reporting was outstanding. We highly like to recommend Thomas and his team for your next real estate transaction."
---
---
"Thomas Reil was highly professional, very competent and an excellent communicator. I felt he really had my best interests at heart. He kept me updated and informed at all times. He was never pushy or persuasive but presented the facts and was happy to work with any (informed) decision I would make. I feel very fortunate to have had Thomas as my real estate agent."
---
---
"Thomas. Thank you for your work once again. Twice now we have listed and sold property with you. Twice we have achieved the result we were after. Everything that you do is done with a professional attitude and we appreciate your work very much."
---
---
"As far as a complete sales and marketing package goes, we feel you can't go wrong with Thomas Reil and his team. We were provided with top class service, valuable advice, great communication as well as after sales service. The whole team impressed us with their absolute professionalism, friendly demeanour and non-judgmental attitude. We are very satisfied with the result achieved and found the sale of our property a stress free experience. Thanks Thomas, we made the correct choice in selecting you and your team."
---
---
"We would like to thank Thomas and his team for conducting a most efficient and courteous campaign resulting in the sale of our property for an amount exceeding our expectations. We were kept informed at all times during the process and would have no hesitation in highly recommending Thomas to anyone considering selling their property."
---
---
"We were very impressed with Thomas and his team during the sale of our home. We were kept up to date, given valuable advice and always felt like he was working with us to get the best result possible. We were most impressed with the level of professionalism and thank Thomas & his team for making selling a house a pretty smooth process! We'll be giving you a call next time Thomas. Thanks again"
---
---
"Having considered a number of proposals from various real estate agents, we had no hesitation in selecting Thomas Reil to market and sell our property. Thomas impressed us with his professional, flexible and courteous qualities. His entire team reflected these same qualities. Thomas and his team committed a significant amount of time & effort to selling our property. We were most impressed with the marketing program, especially the awesome video footage. Thomas kept us fully informed throughout the process and achieved an excellent outcome for us. We were also delighted with the advice on presentation of our home. We have no hesitation recommending Thomas and his team to other sellers."
---
---
"Without a doubt we would recommend The Team Thomas Reil. We found the whole sales process thoroughly professional and very trustworthy. From day one we were kept in the loop. The marketing was a great experience and proved to be well worth it, and the auction process gave us the result we were hoping for. It was how selling should be - up front with no hidden surprises and certainly a stress-less experience."
---
---
"Thomas Reil is without question the most professional Real Estate Agent we have ever dealt with. I have bought and sold many properties and found dealing with Thomas and his team to be a real pleasure. From preparation, to open homes, the auction and right through to settlement, Thomas has been responsive, objective and showed sensitivity toward my father's sale of our family home. We were delighted with the outcome and would not hesitate in recommending Thomas."
---
---
"Team Thomas Reil were absolutely fantastic to deal with. They are professional, always pleasant and well organised. Communication was excellent and we were always kept well-informed throughout. We would like to express our appreciation to this great team!"
---
---
"Firstly, a huge thank you from Michelle and I. We were delighted with the result, it was more than we were expecting. You have been a true professional throughout this process ensuring we were well informed at all times. The marketing plan you put in place to achieve a maximum result was brilliant. You were always positive and always knew what to say to put our minds at ease. I would recommend you to anyone who is considering selling their home as our experience with you was faultless."
---
---
"Thank you so much for all the work you did with the sale of our property! You made the transition extremely smooth, and went above and beyond what we expected. I appreciated the amount of work you put in with everything from marketing to admin to open homes. Everything was done in such a professional manner and I wouldn't hesitate to use your team's services again in the future. Thanks again, Thomas, you really did make this as easy as possible."
---
---
"Thank you Thomas for the very professional manner in which you go about your work! Your communication with us was clear, and your marketing delivered even better results than we expected. Because of your professional manner and work ethic we had great confidence in you. We will definitely use your services again and happily recommend you to others."
---
---
"We would most certainly recommend Thomas Reil due to his total professional manner and integrity. He has an up to date knowledge of market conditions and the processes to be carried out, inspiring confidence in his ability to obtain the best outcome for each client. He shows discretion and superb understanding of his clients needs. We found our dealings with Thomas to be efficient and courteous. He made himself readily available to deal with varied situations and handled the pressure most adeptly. Throughout this time he displayed an efficient, courteous and amenable manner resulting in successful and satisfied clients. Thanks so much Thomas."
---
---
"In a few short words we would like to express our gratitude to Thomas Reil for his professional, courteous and friendly manner with which he sold our home. Thomas always went the extra mile, and in our opinion he rates 10 out of 10! Many thanks again."
---
---
"A big thank you for all your advice and help selling my home! Your professionalism, attention to details and personal manner shone out and I felt well informed at all times. The marketing was great, and the video beautifully presented the property. Thank you also for the wonderful presentation ideas. I will confidently recommend you to others and will use your services again."
---
---
"Many thanks to Thomas whom I 100% recommend as an agent. Thomas was very honest and professional and was in constant contact via text, email and phone calls, as promised. He had a time consuming job, communicating with myself living abroad, the buyers also living overseas, the tenants and my parents who were looking after the property. Thomas worked very hard to achieve the best price for my property - a true professional!"
---
---
"Thomas is very experienced in his field of work and would be a big asset to you in regards to selling your property. He is professional, kind, trustworthy, reliable, honest and very competent. I would most definitely use Thomas' services in the future and recommend him to anyone without hesitation!!"
---
---
"We chose Thomas to help us sell our home and we were very pleased! He has been diligent and productive since the very beginning. Thomas sets a high standard of conduct and is passionate about and committed to real estate. His positive energy and marketing ideas work wonders! The result of the sale was a great success and we highly recommend Thomas to family and friends."
---
---
"We just wanted to say a few words of thanks for all the help you have given us throughout the purchasing and auction process, and for smoothing the way for us. We have found you to be very thorough and professional, honest and thoughtful and we have already told our friends if they are thinking of buying in Whangarei they should call you first. We look forward to contacting you again in the future."
---
---
"Thank you Thomas for the help that you provided. We were very much impressed by your quiet confidence, your courtesy and professionalism, by the sound advice that you offered, and by the high level of communication that you maintained with us. All these things combined made the process more stress free than we could have imagined. Needless to say, we were very pleased indeed with the outcome!"
---
---
"I am writing to thank you for all the time and effort that you put in with the selling of our property in Eden Terrace, Kamo. It was a pleasure to deal with you and we were very pleased with the results of the marketing that you undertook on our behalf. We are happy to recommend you to any vendors or purchasers looking to buy or sell in the Whangarei area. Once again thank you for the time and effort you put in to make the sale process go through so smoothly."
---
---
"Although this purchase was a bit challenging with us not currently living in New Zealand, you made the processes as stress-free as possible. Making yourself available to our relatives to inspect on our behalf as well as answering our many question and supply extra photos when requested. We will have no hesitation in referring you to any prospective purchasers and would definitely use your services again in the future."
---
---
"Thank you very much for your help in securing our first home. The process being new to us was made a lot easier thanks to your guidance, patience and professionalism. Your follow-up advice on how best to achieve the look we were after in our early renovations went over and above your duties as a realtor and was greatly appreciated. We wish you all the best and would have no hesitation recommending your services to anyone looking to purchase property in your catchment area."
---
---
"We recently purchased a block of land through Thomas Reil. Thomas, you really made this process easy for us. Everything was done in an efficient, effective way. Thomas worked closely with us to help with securing this piece of paradise. So thanks for making the process a smooth one Thomas."
---
---
"I had the pleasure of dealing with Thomas during the sale of my property. Thomas made the whole process very easy and I found Thomas to be honest, efficient and very friendly. He communicated extremely well and was able to make the whole process a pleasant experience. Thomas was able to achieve a price I was happy with in a difficult market. I would be happy to deal with Thomas in the future and strongly recommend him to anyone considering selling their property."
---
---
"We recently bought a property in Whangarei, with Thomas Reil as the agent. We felt Thomas had presented the property very honestly and his helpful and pleasant nature made the process very easy for us. Many thanks for your friendly and professional service."
---
---
"I would like to say that you made selling my house as easy as possible. You explained everything clearly to me and were ready to answer any queries. Your advertising campaign was top notch and the resulting sale was negotiated and finalised quickly and satisfactorily for all concerned. Thanks so much for a friendly and professional service."
---
Previous
Next
Awards
---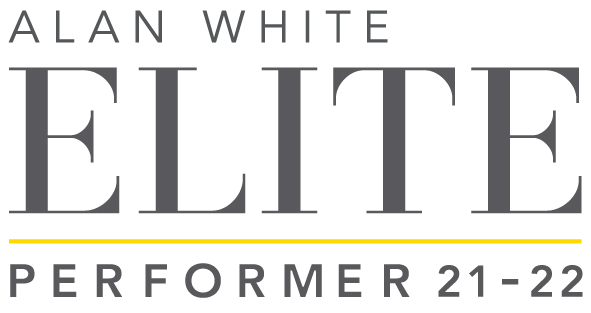 ---
2021/2022 - Elite Performer
2021/2022 - Premier Performer
2020/2021 - Premier Performer
2019/2020 - Premier Performer
---