Introducing
Steven Liang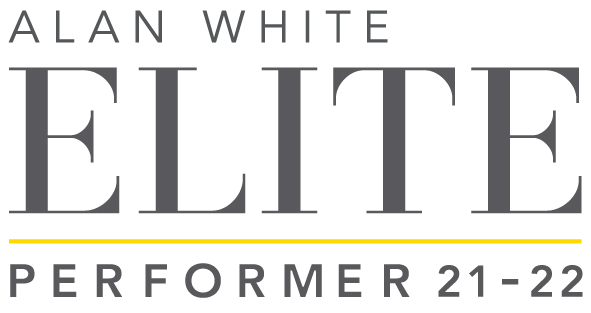 Everything award-winning salesperson Steven Liang does – he does different from the rest. Draw a straight line on the map from Flat Bush crossing the Tamaki River to Glen Innes and you'll pass through his real estate catchment area - a wide corridor of eastern suburbs from Dannemora, Botany, Howick through Panmure to Point England.

Steven has been cutting his own real estate path since left university in 2014 to become a career professional with Ray White in South and East Auckland. After honing his skills on Tom Rawson's team during which time they were placed 7th in the country, he went out on his own in 2018. His growth trajectory since has been phenomenal and he has transacted over $200 million in property. Following on from Executive 2018 and Premier status in 2019 he was one of the youngest salesperson to
reach Elite in New Zealand in 2020. He heads a skilled team of two licensed agents and they consistently bag branch sales records.

Steven is focused and fearless, not afraid to fly in the face of conventional expectations always with the goal of achieving an outstanding result for his clients. He enjoys a strong database of – and excellent relationships with – a raft of Chinese buyers looking to settle in the area and receiving repeat and referral business. Fluent in Mandarin, English, and Hainanese, Steven also understands Cantonese. Understated and discreet, Steven promotes his properties harnessing the best digital platforms only and places the property front and centre as the hero of all his publicity. Courteous, friendly and confident, Steven is immensely resourceful, always coming up with fresh ideas on how to make a property shine brightest. A relentless negotiator, Steven won't stop until a deal is done and has a 96% clearance rate for auctions.

In his spare time, Steven enjoys travelling with his wife, gaming, and playing sports but most of his time is spent doing what he loves most– real estate.
Testimonials
---
"We have dealt with Steven before he is very personable and calm. Easy to deal with and super professional"
---
---
"The best out there. Amazing customer service skills, great attitude and amazing results in a short amount of time clearly you are in good hands Steven is the best."
---
---
"Steven is conscientious, diligent and hard-working. He treats our home like his own, making sure to get the best outcome for his clients. I would definitely recommend Steven if you are looking to sell a house."
---
---
"Steven has assisted my family with a number of transactions and he is very professional and astute. We would be pleased to recommend him to others and more importantly would use his services again for ourselves. John and Peg Lovell"
---
---
"Steven is a top agent. He was hard-working, kept us regularly up to date and was both knowledgeable and realistic about the market. I would have no hesitation recommending him to others. John.Key"
---
---
"We recently used Steven from Ray White Manukau to sell our home. Steven made the process so easy and stress-free. Steven was always punctual for open homes, communicated with us regularly and made us feel confident in him. We would highly recommend Steven and we would definitely use him again for any future house sales. A brilliant real estate agent who helped us achieve an awesome result. House sold within 2.5 weeks, at Alert level 3 and at a price that exceeded our expectations - Legend !!"
---
---
"Steven is a superb real estate salesperson. His exemplary communication and negotiation skills led to the successful sale of our house. I'm very pleased we engaged Steven to promote our property and wouldn't hesitate to use him again in the future."
---
---
"Steven was confident and a pleasure to deal with. We look forward to working with him the future!"
---
---
"Steven is very professional and kept me updated throughout the entire process, he has a strong knowledge of market sales. I would highly recommend Steven to anyone."
---
---
"Stevens expertise doing the money side and dealing and advising me was superb, I felt he had my interests at heart every step of the way. A big thank you, Steven."
---
---
"Steven is so professional and honest in all his answers and explanations to my questions. My confidence in him was unquestioned. I felt and readily took all his advice. His explanations were so logical and sensible. I had used Steven before in selling a property and was impressed so much by his ability that I had no hesitation in persuading my siblings in engaging him. They are now fully in agreement that his skills, sales campaign, and effectiveness in working for us were incredible."
---
---
"Steven went way beyond what I wouldve expected from a real estate agent. I have recommended him to everyone I know!"
---
---
"Steven was fantastic, always answering our questions straight away. Very professional - would recommend to anyone"
---
---
"He was very upfront in all his dealings with us. Nothing was too much bother and he allowed us to make up our own minds after he had outline the advice based on his experiences in the area."
---
---
"Unbeatable service. Honest, diligent, reliable and conscientious. Made us feel totally at ease throughout the whole process."
---
---
"As this was our first home, Steven was patient and did not put any pressure on us to make any hasty or rash decisions that we may regret. His intentions were purely based on providing us with the best possible outcome. Although we had questions that we were unsure about, Steven was quick to allay our concerns by answering those questions and being completely transparent throughout the entire process."
---
---
"Steven is incredibly pleasant and exceptionally professional. Gave full succinct advice and kept me fully informed."
---
---
"Top service, communication and knowledge. Couldn't fault him. Ray White is lucky to have him!"
---
---
"Steven did a fantastic job in selling the Point England property. Prompt, transparent and friendly communication both during and after the sale helped us with our purchase and wed happily work with him again in the future."
---
---
"Tom, Tom and Steven were great to deal with and got the job done stress free and gave us an accurate estimate"
---
---
"He was there For us the whole time keeping us informed the whole time."
---
---
"Good guy , very thorough and knows his clients"
---
---
"Wonderful communication"
---
---
"the agent Steven Liang has provided perfect agency service and advise so that my property is sold quickly."
---
---
"Steven was very professional and friendly. Very knowledgeable and great service all around."
---
---
"Steven listened to us. He understood what we wanted. His communication was amazing, constant updates, very quick on response. Available for us to contact during the whole sale process."
---
---
"Steven is a nice polite honest person.I was kept fully informed throughout the entire process.and I would choose to work with Steven again in the future. Thank you for a great experience."
---
---
"nothing to be said really he kept us informed all the way made regular contact with me after every open home and was really an 11 out of 10 in our eyes and made my 80 year old mum feel very comfortable which is a huge benefit when moving an older person as they are so worried about everything"
---
---
"Steven is very professional and always wish to help."
---
---
"Great guy to do business with. Total professional"
---
---
"Steven is an agent who listens very well and is extremely thorough in every aspect of the selling process. We greatly enjoyed him as a person also. He is very trustworthy!"
---
---
"Excellent communication Excellent customer service"
---
---
"We appreciated that Steven didnt waste our time with small details & only came to us with the offer that he knew we were likely to accept."
---
---
"Steven went out of his way to inform me at every step of his progress. This was a difficult sale because the tenants acted in a very unfriendly way towards the agents and their potential buyers. Steven also was able to obtain two offers very quickly regardless of the difficulties."
---
---
"Amazing service. He worked so hard for us. Great communicator and cared about what we want."
---
---
"Steven came across as a genuine person who was trying to get the best deal for both parties by getting the deal done. His follow up service was excellent as was his professional manner."
---
---
"Excellent in keeping me informed through the sale and very helpful getting the property ready to go to market. Very professional service."
---
---
"Excellent communication with updates and outstanding negotiating skills"
---
---
"Patient and well spoken"
---
---
"We knew Steven originally as a customer of our own business, and through our conversations, we can tell Steven was very approachable, knowledgeable and will go above and beyond to get a job done well! So when we came across this Ray White listing , we knew who to call! Steven has proven himself very well through the whole process, by being very honest, prompt and made very useful suggestions through an otherwise very stressful process! We are very happy with his service and will certainly in no doubt use him again shall we have other opportunities!"
---
Previous
Next
Awards
---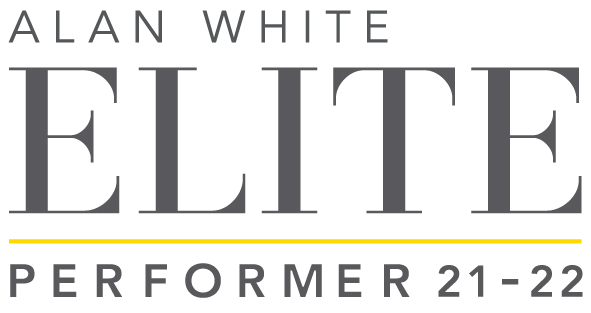 ---
2021/2022 - Elite Performer
2021/2022 - Premier Performer
2020/2021 - Elite Performer
2020/2021 - Premier Performer
2019/2020 - Premier Performer
2018/2019 - Executive
---