Introducing
Steve Farrell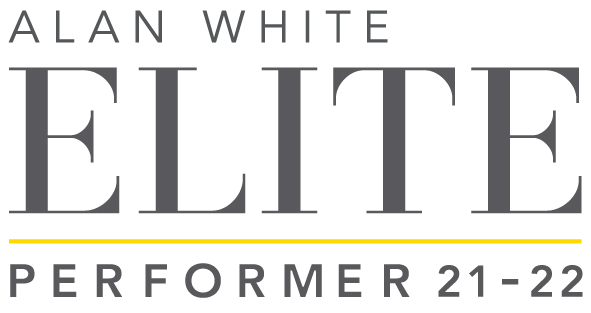 One of the most trusted and respected real estate professionals in Wellington, Steve has an exceptional track record selling over $400 million worth of property in a career spanning over 20 years. He is often sought for his advice which is always considered, incisive and strategically based.
With a reputation based as much on his relaxed, friendly and warm demeanour as it is on his astute business sense, market knowledge and formidable negotiating skills, he attracts an enviable level of repeat and referral business. Considered one of the most accurate valuers in the area, Steve consistently achieves outstanding results for his clients.
His commitment to Wellington extends far beyond his professional life. As a family man with three great kids, he is a passionate local resident involved in coaching, volunteering for all sorts of causes, sponsoring of the local football club and tries to do as much as he can for the local primary schools.
Every morning starts with walking the family dog on the beach but when he is not working Steve tries to get outdoors, cycling, playing a bit of golf and a recent passion is making his own beer which is improving with every brew.
Testimonials
---
"THEY MADE THE WHOLE PROCESS SO EASY FOR ME, EXPLAINED EVERYTHING "
---
---
"Steve is very experienced & great fun to work with. He deals with potential buyers efficiently & does his best to obtain the best results. Taman has been very pleasant & extremely efficient. Her knowledge & experience have been excellent & she has always been helpful."
---
---
"Taman was super attentive, responsive and helpful with my queries. "
---
---
"Steve was very accommodating and helpful throughout the process."
---
---
"Steve and Taman know the Wellington property market inside out and would recommend them to anyone with a house to sell! Top agents!"
---
---
"Totally trustworthy professional. A great guy. We originally bought the house years ago through Steve, naturally went back to Steve to sell it."
---
---
"We first met Stee while out looking for a new home and his was the last on a busy Friday. It is our first move in 22 years so the change in the real-estate landscape and coming from Dunedin was challenging. Steve was a person who easily relaxed us through his listening and responses we felt confident and at ease with his knowledge. As it happens it was back to this house/apartment and his service that we eventually settled. He even went out of his way to recommend a local food place that evening that was exactly what we needed. Richard, Katrina, Emily, and Ted"
---
---
"Steve and Taman were an absolute pleasure to deal with through the whole sales process. They are extremely professional, organised and efficient with all communication and execution of this sale. All material and correspondence we received was the best quality I've ever had from an agent and we have bought and sold a number of properties. Their attention to detail and extra effort resulted in us getting top dollar for our apartment and we not only would highly recommend we absolutely will be using them again in future."
---
---
"He was very professional re paperwork, etc, and approachable re any queries I may have, helpful, and kept me fully informed during the process. I enjoyed his sense of humour."
---
---
"Steve was very helpful, personable and knowledgeable we have a very good experience. I also appreciated the genuine nature of the Ray White tender process also."
---
---
"Steve has been very committed and responsive through the process. A great communicator and nothing is a problem for him. He persevered without being pushy and finally got a sale 👏 Taman is very efficient but also a great people person. She is very engaging and has a great eye for preparation and presentation for market. We had a great experience with Steve and Taman"
---
---
"Very approachable with a nice easy manner. This is the third house he has sold for our family."
---
---
"Steve & Taman went above and beyond and we are extremely grateful for their great work and making it so easy for us being stuck in the UK. We are absolutely delighted with the outcome."
---
---
"Professional, knowledgeable, personable, good people with great skills and experience to sell houses!"
---
---
"Have known Steve for a few years and would deal with him wherever he was."
---
---
"It was very comfortable and easy to work with Taman and Steve. They kept me well informed and responded in good time to texts and emails queries. It was clear they worked hard to make things happen and delivered a quality service. I would happily work with them both again, to buy and sell a property, and I would recommend to others."
---
---
"The result Taman and Steve achieved for us was unbelievable."
---
---
"Found Steve and Taman to be professional and straightforward, very knowledgeable, and gave us good advice."
---
---
"Steve is professional, highly experienced with his finger on the pulse of the property market."
---
---
"The sale process was easy and successful"
---
---
"Steve was fantastic from start to finish. Clear, honest and timely with all communication. Thorough knowledge of the market and the process. Super personable, and was fabulous with our tenants. We would recommend (and have!) Steve and Taman to anyone thinking about selling their home."
---
---
"We found Steve and Taman Farrell to be exemplary in all aspects of our journey to achieving a successful property purchase. They were accomodating and tenacious on our behalf and we cannot recommend them highly enough. We have advised parents and friends who are both selling and buying property, that they need look no further for true professionals than Steve and Taman. We wish them, and your company every deserved success, and we look forward to working with you again. Many thanks, David & Steph"
---
---
"Steve was very easy to work with. He was flexible in arranging viewings for us and considering our preferences when suggesting properties. He was supportive throughout the process of viewings and then purchasing the property."
---
---
"Steve and Taman are true professionals in real estate, they have great market knowledge, people skills & empathy. We felt supported all throughout our house sale. All the extra work you did for us with being out of area owners was well beyond the call of duty. Thank you!"
---
---
"Steve really went the extra mile for us in dealing with the vendors who are UK based and chasing down information relating to previous work done on the property. He even managed to find the owners from 1992 that had repileing work done. Outstanding!!!"
---
---
"Steve Farrell and his team were absolutely marvelous when selling my property. Nothing was too much trouble and they helped me every step of the way. I can highly recommend Steve Farrell and his team to anyone."
---
---
"We engaged Steve Farrell to sell our family home. We had been referred to by a friend. Steve offered friendly and honest advice as to the presentation of the home and the property was sold for a great price. We highly recommend Steve Farrell to anybody thinking of selling their home. "
---
---
"Steve has been wonderful with us, patient, trustworthy, friendly, always available for us and easy to deal with. I am 100% sure we will not have managed to buy the house with another agent."
---
---
"Steve was patient and helpful."
---
---
"He kept the tenant in the property happy and sold it for a great price :)"
---
---
"Steve and Taman provided impeccable service and communication. They were incredibly professional and their relationship management style made me feel looked after every step of the way."
---
---
"His dedication and commitment to getting the sale was outstanding."
---
---
"I found Steve very helpful throughout the sales process also very professional. Steve also achieved the price I was needing, Well done."
---
---
"We initially engaged Steve to provide a market analysis of our property and our future requirements. He provided us with an excellent insight into the local market without any obligations to commit further. Eventually in our own time we followed-up with Steve and with his help plus the assistance of Taman, they sold our house quickly and met our sale price requirements. Steve then provided his skills to negotiate and secure a new place for our family to settle and grow in Seatoun. We enjoyed both Steve and Taman's honest, friendly and pro-active style and have no hesitation in recommending their services to others."
---
---
"Steve and Taman have been the most exciting and interesting agents we have talked to. Our house sold in three weeks, got the price we wanted and bought our dream home they found us within days. THE ONLY AGENTS TO USE!"
---
---
"I strongly recommend Taman and Steve Farrell , whether you are buying or selling a house. We purchased a section in Seatoun through Taman and Steve, who negotiated with the vendor on our behalf and provided great advice to help with our decision. Taman then sold our house for a good price without having to put it on the open market. On top of that, she achieved a very good price on the sale of our rental property, working with our tenants to assure minimal impact to them. Taman's professionalism and enthusiasm when it comes to real estate is exceptional. She is also well connected. I have dealt with many real estate agents over the years, and I would rate Taman and Steve very highly. I would have no hesitation in utilising Taman, Steve's services in the future."
---
---
"When handling the sale of my house I found Steve Farrell to be honest, honorable and professional. He was friendly, reassuring and easy to talk to and ready to deal with any problems I had about the sale and never too busy to return phone calls. His integrity, fairness and attention to detail were very impressive an I would not hesitate in recommending Steves services and knowledge of real estate in the future. "
---
---
"Steve went over and above our expectations when we recently sold in Seatoun. He was an immediately likable guy with a strong knowledge of the market. His honesty, openness and availability for advice and guidance was invaluable to us. Our house sold very quickly and with a minimum of fuss. What challenges we encountered were quickly attended to by Steve. He made the process less daunting and he was a pleasure to have working for us. We would recommend Steve without question "
---
---
""I would happily recommend Steve Farrell of Jewetts when buying and selling Real Estate. Steve has helped us with a number of sales over the years so we did not hesitate in giving him a call for our latest sale. Steve offers a very honest, reliable and professional service with the addition of lots of local knowledge. Selling a house can be stressful, but under Steve's careful management, open homes and viewings ran smoothly with the least disruptions to our day to day living. A sale was negotiated quickly meeting all our expectations. Thanks Steve "
---
---
"It wasn't difficult for us to choose an agent when we decided to sell our house. From previous experience, we already knew that Steve would be the best person. The result shows that we were right. Steve was very honest and managed our expectations well. He was very reliable and he looked after us from the first open home to settlement day. He was also very efficient: we gave him all the information three days before listing, and a couple of weeks later our house was sold at a good price -- what more can you expect from a real estate agent? Go for Steve, you won't regret it!" "
---
Previous
Next
Awards
---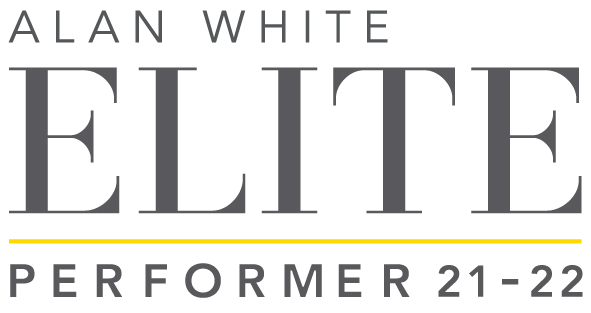 ---
2021/2022 - Elite Performer
2021/2022 - Premier Performer
2020/2021 - Elite Performer
2020/2021 - Premier Performer
2019/2020 - Premier Performer
---