Introducing
Rick Mozessohn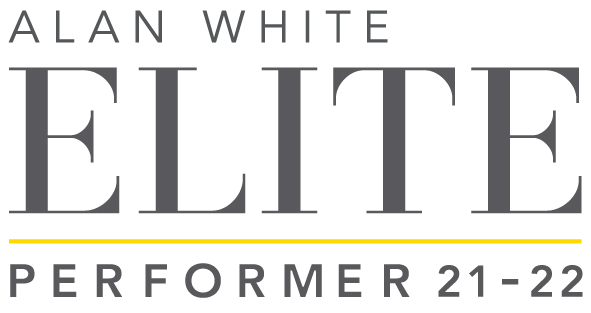 Let's Get Real.
No one wants to pay a good price for your house. No one walks off the street and says, "I know, let's pay an absolute premium'. If it was that easy, we wouldn't have a job. The reality is that there are two prices for every property:
An Average Price or a Premium Price.
Average agents get average results. They put up their sign, list your place on TradeMe and stand at the open homes waiting for buyers to turn up. If this is all you're after, it's probably easier to sell your house yourself.
We Arent Here to be Average.
A premium price is commanded through a premium process. This is what we do. Every time. Want to know the specifics? We would love to show you, so give us a call.
Every Agent Think's They're Great.
We only care about our results. That's why we are the youngest Elite Agents in the entire country. We are ranked in the top 3% of Ray White agents internationally. Ray White Mt Eden is ranked in the top offices internationally. Ray White is ranked in the top companies internationally. We only care about you thinking that we're great.
Let Us Show You That We Mean Business.
The best thing that we can get from you is a referral. Once we have sold your house, and broken the street record with the result, you'll probably tell your friends. And then we can sell their houses too. We can't just talk, we need to deliver.
Rick M - 021 042 5512 | Chanelle Yu - 027 282 7668
Testimonials
---
"Were so grateful to have had Rick and Channel as our agent representning our property. They have a great team behind them and everyone was massively invested in our campaign throughout. Being a first time vendor we had many uncertainties going into this process but Rick and Channel made it very simple for us. We really enjoyed the experience and were super stoked with the result!"
---
---
"We liked his enthusiasm around the sale of our property. His willingness to explain the sale strategy and not to be to focus on any negative comments from people attending the open home days."
---
---
"Rick and Chanelle are outstanding agents and gave it his all when it came to selling our house. Given the location and the make of the house, I was really nervous we would not get a sale as I have seen with other houses in our area still on the market. We put a lot of trust into them selling our greatest asset and they gave us confidence and reassurance that everything will work out. They are an extremely hard working and dedicated team and will have no problem selling through them again."
---
---
"He is such a good communicator, very easy to understand and he understands us well."
---
---
"just made the process transparent to us - dealt with everything and followed up on everything - totally professional"
---
---
"Highly engaging, excellent and frequent communication, nothing was an issue, great rapport with our existing tenants, detailed analysis of facts presented in easily understood summary reports, understood our reason for selling and did not attempt to push pass these self imposed boundaries and was more than willing to accommodate our requests."
---
---
"Rick maintained contact over a long period even though we were not originally intending to sell.Never pushy but always helpful with information."
---
---
"Rick did an awesome job for us once again."
---
---
"He has a great personality. No pressure and easy to deal with. Very approachable and understanding."
---
---
"A very considered approach, guiding us through the selling process"
---
---
"He went above and beyond at every point, I would definitely recommend him to a friend or use him in the future."
---
---
"Because they are professional."
---
---
"They are very professional."
---
---
"Rick is very dedicated and has gone out of his way to help us with the sale. He does his job with a passion!"
---
---
"Covered all the bases, great marketing and communication skills"
---
---
"Rick was very thorough in his explanation of the process and diligent in pursuing his promise to secure the sale of our house."
---
---
"The agent was pleasant, patient, helpful and considerate. He persisted in a depressed market until he achieved a result.. ."
---
---
"Attentive, realistic, knowledgeable, great communication, and cares."
---
---
"Excellent communication in many ways. Very honest, great support and an excellent result. I felt looked after all the way through the process."
---
---
"We were absolutley blown away with the dedication and performance that Rick showed in selling our villa! A completely different experience from what we saw with Harcourts who failed to sell it. Weekly multi page reports on who came through the open homes, what their position and status was with an assessment of how strong a possibility he assessed them as. Constant tweaks to the advertising in consultation with us, boosting the TradeMe ad and a full refund of marketing costs when it sold for almost $100K over CV! Highly recommend this talented, hard working individual."
---
---
"Professional, knowledgeable and attentive service. Felt that Rick was working with us to achieve the best outcome for us and was in control of the process from start to finish."
---
---
"My Siblings and I contracted Rick Mozessohn to market and sell our property in Mt. Roskill, Auckland. This was at a time when the market had slowed from its previous highs, and the property was a difficult one. Rick showed wisdom and patience way beyond his years and bought a difficult sale to a successful conclusion. We thank Rick and his team and have no hesitation in giving him the highest recommendation for his service. "
---
---
"Rick is highly motivated to give superb service to his clients. I found him an excellent communicator with many creative ideas on how to engage with the market. I was impressed by the way he did all negotiations with the prospective buyer so once he did get in touch with me, the price was already within the range I was happy with. That made negotiations straightforward and very time-saving for me."
---
---
"Rick is highly motivated to give superb service to his clients. I found him an excellent communicator with many creative ideas on how to engage with the market. I was impressed by the way he did all negotiations with the prospective buyer so once he did get in touch with me, the price was already within the range I was happy with. That made negotiations straightforward and very time-saving for me."
---
---
"Rick goes out of his way to ensure the right buyer is matched to the seller for a win win win outcome! A very astute negotiator, business man and generally a great bloke who is wise beyond his age!"
---
---
"Rick goes out of his way to ensure the right buyer is matched to the seller for a win win win outcome! A very astute negotiator, business man and generally a great bloke who is wise beyond his age!"
---
---
"Rick maintained contact whenever action was taken and made sure to seek my thoughts. He outlined the processes once a buyer was identified and kept me updated. He also liaised with tenants and property manager in a positive manner and ensured the tenants were a priority. 10/10"
---
---
"He maintained contact whenever action was taken and made sure to seek my thoughts. He outlined the processes once a buyer was identified and kept me updated. He also liaised with tenants and property manager in a positive manner and ensured the tenants were a priority."
---
---
"Rick was very professional and willing to help with all our enquiries. He was also very prompt in responding to any questions. Thanks! "
---
---
"Rick has boundless energy and a very positive manner. He was very committed to getting us the sale "
---
---
"Rick has boundless energy and a very positive manner. He was very committed to getting us the sale."
---
---
"Rickie was professional and willing to help with all our enquiries. He was prompt in responding to any questions."
---
---
"The marketing was superb! Each open home had a good number of people attending. We did have to lower our price expectation, but we SOLD in 3 weeks :-) Happy days. Rick is passionate about getting the best result for his client. He has a lot of energy and is determined to succeed."
---
---
"We had previously been trying to sell our home; a large do-up in Mt Wellington, which proved to be very difficult to sell at this time. During the first 6 months on the market, we only had about 10 people through. Then we got Rick Mozessohn on the job and things changed! The marketing was superb! Each open home had a good number of people attending. We did have to lower our price expectation, but we SOLD in 3 weeks :-) Happy days. Rick is passionate about getting the best result for his client. He has a lot of energy and is determined to succeed. If you want to sell your house - Rick is your man! The Tetley Tribe "
---
---
"very proactive in selling property"
---
---
"My wife and I were astonished and delighted at the result Rick achieved in the sale of our home. He sold it in the first weekend of open homes, after 5 months of no sale with another agency! We believe this to be the dynamic combination of his energy, enthusiasm, skill and commitment to getting a good price. These factors along with stunning photography, video and an excellent script (which he wrote) brought a very happy conclusion for us, as the sale price was considerably higher than we had asked. Rick made himself available at all times for open and friendly communication, showing a genuine interest in our home and we would recommend him without hesitation. "
---
Previous
Next
Awards
---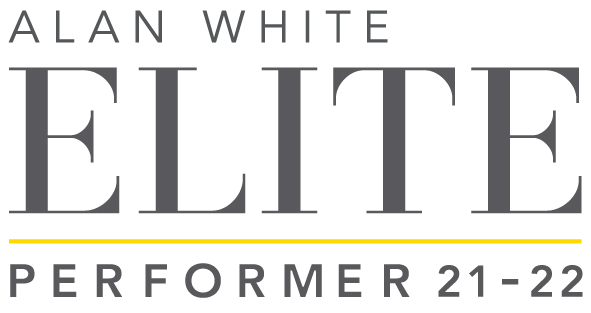 ---
2021/2022 - Elite Performer
2021/2022 - Premier Performer
2020/2021 - Elite Performer
2020/2021 - Premier Performer
2019/2020 - Premier Performer
2018/2019 - Executive
---