Introducing
Richie Lewis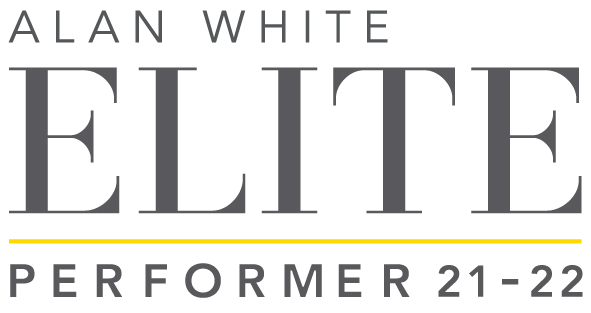 Ranked in the top 3% of Ray White agents, Richie's testimonials describe the attributes you would expect from a former NZ Police Sergeant with continued service in pastoral care.
Exceptionally professional. Knowledgeable. Tireless worker. Personable. Reassuring… themes echoed by satisfied clients who trusted him to get the job done.
Richie's experience is across all aspects of residential property in South Auckland and central suburbs like Mt Wellington and Point England. The family home. Lifestyle estates. Investment (tenanted) properties. Development potential. Deceased estates. Apartments.
Do not leave your property decisions to chance.
Call Richie now.
"The best I have experienced with a real estate agent, period!" Rod Gabb – Gabb & Associates.
Testimonials
---
"I found Richie to be prompt, knowledgeable, fair and efficient. I have recommended Richie to others already, and now being in the customer seat, can see why they all rave about him."
---
---
"Fantastic experience helped us get through glitches that usually occur when selling as a cooperate block with 2 other neighbors and forge us ahead when waters got choppy"
---
---
"Right from the get go Richie listened and then came up with a plan. He kept us informed the whole way and communicated extremely well. He has gone to the extra effort of keeping an eye on the house until settlement and even had the lawns mowed. It has been a easy and pleasurable experience."
---
---
"Answered all our questions in non jargon language, seemed to know his stuff. Was friendly and approachable"
---
---
"Professional and easy to deal with"
---
---
"Ray White and Richie were very professional in the way they conducted business. Highly recommend Richie and Ray White!!"
---
---
"I found Richie to be extremely open and honest. His communication was excellent and he always followed through. He made it a very stress free process and i would highly recommend Richie and his team to anyone."
---
---
"Richie is a amazing agent. He took care of everything, kept me well informed and had clear communication through the entire sale process. He is very personable and respectful, and goes above and beyond his role as an agent. Richie makes you feel at ease and well looked after, even offering to help pack up my home and give advice on the purchase of a new property I was making a offer on. I would and already have recommended Richie and Jas to anyone whos looking to sell or buy a home."
---
---
"Richie provided incredible service, great information and did a fantastic job"
---
---
"Thought outside the box, looked for ways to make us more money, handled all the weirdness thrown at him from finding extra rusted out cars to crazy criminals making a nuisance and got it all done. Even being in Wellington I never felt out of the loop."
---
---
"Good sound advice based on his experiences in this area. Was not pushy. Listened to what we were saying."
---
---
"Richie & Jas made selling our of house easy with communication on each step of the sales program from start to finish so a big thank you to Richie Lewis and Jas sandhu. Regards Norm & coral"
---
---
"Richie also is very personable, friendly and exceptionally professional. Always was supportive and informative answering my many questions knowledgeably."
---
---
"Richie went above and beyond to help us with our successful sale including working whilst he was on holiday. He also came to visit me in the hospital to make sure I was ok and present me with the sale agreement I was supposed to sign when I unfortunately had a stroke in front of him while discussing it the first time round. He has continued to send me messages to see how I am doing and if there is anything I need to help me with a successful and stress free move. He is an amazing person and a very good real estate agent."
---
---
"Excellent service Time management Very friendly"
---
---
"Richie was professional, friendly, helpful, caring, and very understanding of a difficult family situation. He also did well creating interest and getting a great price for the property. I could not fault him at all. We also dealt with Tom Rawson (he was my initial contact), and he, too, was fantastic. All my comments here about Richie apply to Tom also. My mother and I are very grateful to both of them. Im sorry I dont have any feedback about Jas, I never actually met him (which is fine), but Im sure he did a great job as part of the process too."
---
---
"An excellent agent with expert opinion. He gave us all options and lead us towards a happy result ."
---
---
"Easy to get along with and kept us up to date regularly. Very knowledgeable and we had full confidence in him."
---
---
"Richie was; unwaveringly professional, hard working, patient, reassuring, and regularly communicated with us as he guided us through the process, and produced an excellent outcome."
---
---
"Once again, Richie and the entire team at Ray White Manukau blew us away with their tireless work in securing us the best price for our property. We really appreciate the mature way we were dealt with and the professional approach and knowledge of their trade. We really appreciate the mature way we were dealt with and the professional approach and knowledge of their trade."
---
---
"Once again, Richie and the entire team at Ray White Manukau blew us away with their tireless work in securing us the best price for our property. We really appreciate the mature way we were dealt with and the professional approach and knowledge of their trade."
---
---
"Richies dedication, follow up, communication, integrity are the best I have experienced with a real estate agent period!"
---
---
"Richie goes above and beyond for his clients. At no point did we feel like we were not hearing enough or not being given all of our options. A true professional."
---
---
"Really good service. Goes above and beyond what is usually expected of a REA"
---
---
"Richie is very professional and took care of everything and went beyond our expectations. He's trustworthy and an excellent negotiator. Awesome result in 3 weeks our property was in the market. Especially in these uncertain times."
---
---
"He's very professional and took care of everything and went beyond our expectations. He's trustworthy and an excellent negotiator. Awesome result in 3 weeks our property was in the market. Especially in these uncertain times."
---
---
"Richie Lewis worked tirelessly for us, in fact he didnt have a break in the whole 12 months it took us to sell. His communication was always very efficient and on-time, and his positive attitude kept us going, given the long time it took us to sell. Richie is a very honest, loyal and kind man, and we continue to recommend and sing his praises to as many people as we can. We cannot thank him enough for additional advice and support that he has given us. Hes one in a million."
---
---
"Richie has done a fantastic job just getting this property on the market and then selling it for a price greatly exceeding expectations. He liaised with council and builder and managed to get CCC during lockdown. I would recommend Richie to everyone."
---
---
"no words can explain Richie, he helped parneel & I find the perfect house, a house that we pictured of, he help us in every way, he attended all our calls and email straight away, he was open to all our questions, he was just a phone call away if we needed help or if we didnt understand he made sure that he went through it with us in a easy way, I would recommend Richie to anyone and especially ray white! Richie would give us updates straight away"
---
---
"Richie is so easy to work with and always gave us piece of mind, he went over and beyond for us and we appreciate everything he did for us. top bloke and would highly recommend to friends and family"
---
---
"he was very informative and helped he understand the process well also gave some personal experience when giving options in things that could be done"
---
---
"Nothing was ever too much trouble for Richie. Prompt callbacks and I really liked his honesty and genuineness."
---
---
"Great service, extra efforts and exceeded the expectations."
---
---
"Efficient, communicative, friendly, always available and followed through with actions. And realised pricing indicated at start of process"
---
---
"Richie knows his business has excellent customer service is a really cool human"
---
---
"He is professional, responds quickly to emails and phone messages. Is pleasant to deal with."
---
---
"Great communication and hassle free"
---
---
"Richie was very helpful and went the extra mile on more than one occassion. Prompt replies were great to have during a very stressful house buying process."
---
---
"Richie is such a pleasure to deal with and delivered results beyond our expectations. He was a calming presence throughout the entire sale process, giving us confidence in our approach and decision making. Richie knew how to balance and accommodate open homes, viewings and family life particularly in our circumstances as we juggled a newborn (4week old), toddler and surgery. He got us the best result in the shortest amount of time, we couldn't be happier. Thank you Richie"
---
---
"because he helped and was very professional."
---
---
"He was great from the start! Went over and beyond his role and really made the process hassle free!"
---
---
"Well sold an Auckland property whilst living outside of Auckland. Richie has been so easy to deal with and it is as if we have known him for years. He has used professional skills at each stage of the sale and has always kept us updated of each event. He works for the Vendor in a truely professional manner."
---
---
"Richie is one of the most professional and positive people I have encountered in s long time. He leaves nothing to chance and works tirelessly."
---
---
"Great approach. Always available but didnt bother me with un-necessary detail. Went the extra distance and ensured the property was presented for open homes."
---
---
"We have dealt with driven, motivated and sincere workers from Raywhite"
---
---
"Ritchie has outstanding communication skills, he has continuously updated us through every step of our sale process. Given we are overseas he has been a great liaison with our property manager and tenants. He has a very kind manner and is very approachable. We appreciate all the hard work and hours Ritchie has put in."
---
---
"At every stage of the process, I always felt that Richie was truly acting for me – the vendor. His commitment to achieving an outcome at a level I was happy with was centremost in his efforts, and he demonstrated a huge amount of drive, commitment, and went above and beyond what a typical agent would to deliver it."
---
---
"Richie is a tireless worker who always made you feel at ease. Very friendly and professional all at the same time. Made my parents feel at ease during this stressful time."
---
---
"He was extremely honest and open with us which made us feel comfortable in discussions that had to be had"
---
---
"Tireless worker, great communicator and very integral."
---
---
"Richie is a gifted negotiator with a rare combination of patience and determination. He has a wealth of knowledge in the property market and I will recommend him to anyone who is looking to sell a property in Auckland."
---
---
"Richie has a very professional attitude, is reliable, has integrity of the highest level and an incredibly high work ethic. He always goes beyond the call of duty of the task at hand."
---
---
"Richie is a genuine change agent who is known for his integrity, professionalism and desire to make others succeed. "
---
---
"When Richie says he will do something, he always does it and to a very high standard. He has a genuine heart for people and you will not find a more honest and trustworthy man."
---
---
"Richie has a disarming presence and an understanding nature, keeps great time and over delivers on expectations. "
---
---
"In addition to his honesty and integrity, Richie is an excellent communicator and negotiator when it came to closing deals. "
---
---
"Richie is dedicated to the success of his clients. A great communicator, he ensures his clients interests are looked after every step of the way. "
---
---
"Richie is a true professional who gets things done. He has a great way of bringing people together to make things happen. "
---
Previous
Next
Awards
---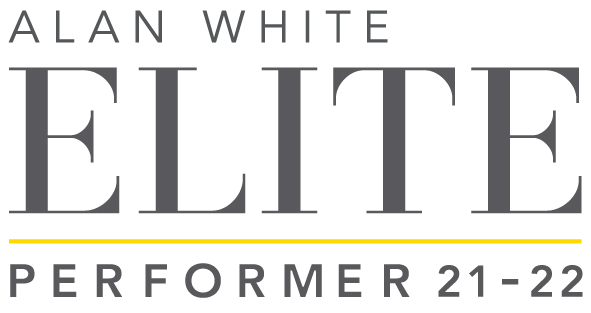 ---
2021/2022 - Elite Performer
2021/2022 - Premier Performer
2020/2021 - Elite Performer
2020/2021 - Premier Performer
2019/2020 - Premier Performer
2018/2019 - Executive
---