Introducing
Richard Thode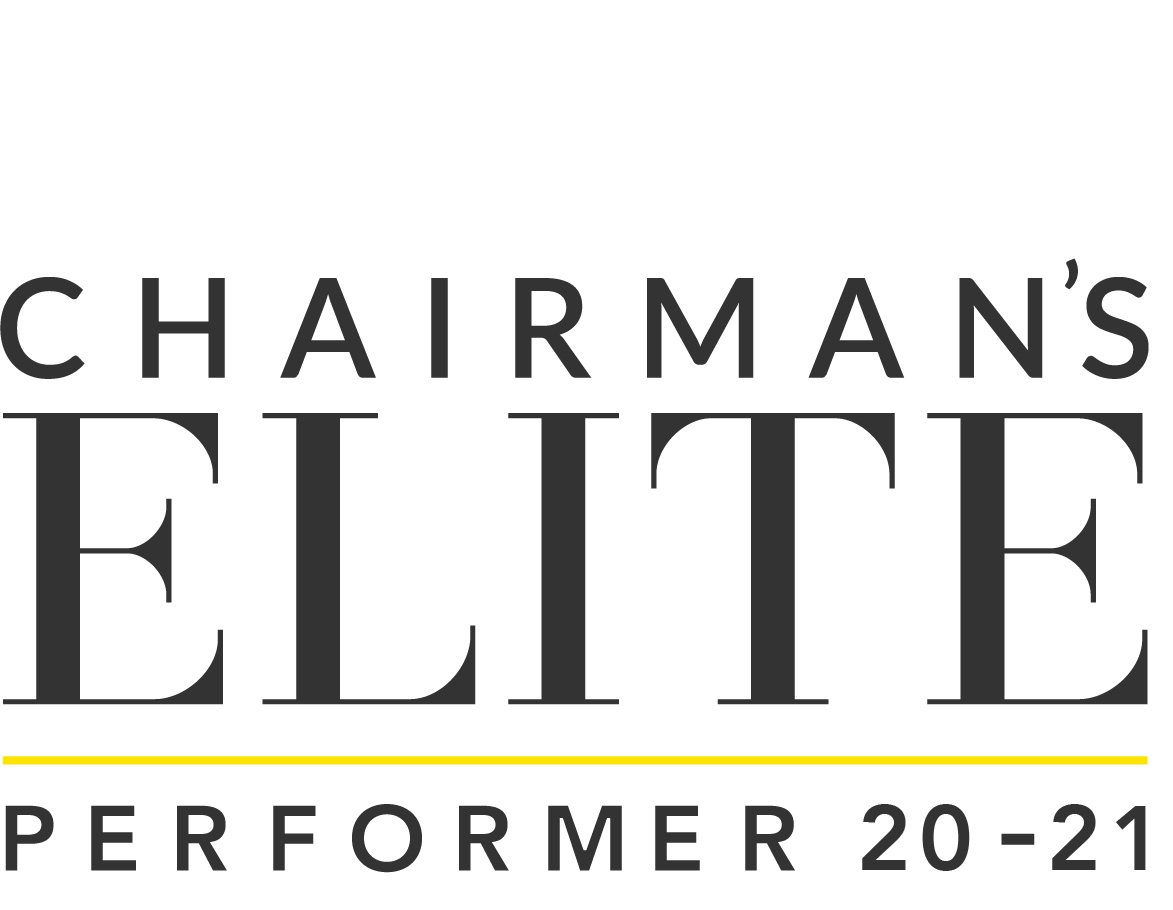 Team Richard Recent Results: Over 60+ properties SOLD in the last 12 months valued over $120+ million
Highly successful licensed real estate salesperson Richard Thode has devoted many years to a wide cross-section of real estate areas. His significant property market experience in both commercial and residential has included high end developments and building & property construction project management. His unique skills are the foundation that equips him with a competitive real estate advantage and his experience and drive to succeed has resulted in his achieving a string of accolades and industry awards.
Entrepreneurial and driven, his insight, good-judgement and knack for negotiating a deal through to its successful conclusion is recognised all across Auckland. Well-connected and involved in his community, Richard enjoys strong trusted relationships with his buying and selling client database. His capacity to clearly communicate and consistently reassure all parties throughout the process is testament to his dedication and focus. Able to identify and effectively market the key attributes of your home, Richard understands that it's about attracting the right buyer who will recognize the value and is inspired to act on their urge to purchase.
Along with his hand-picked team of sales and administration personnel, he offers clients fresh and innovative ideas and outside-the-box marketing concepts to ensure a home stands out from the crowd.
Not all agents are created equal so engaging someone who honours the task and understands your home from the ground up is imperative if you want to secure the desired outcome. Richard and the team are ready to respond to your real estate needs and would be delighted to assist you.
A few of his key strengths are:
Property market experience - commercial and residential including high-end developments throughout Auckland
Project Management expertise
Building and construction experience
Entrepreneurial and driven with proven commercial acumen
Articulate, communicative relationship-builder
A strong negotiator with natural selling skills
A trusted professional focussed wholly on achieving the desired result for all parties
Awards
Ray White New Start Salesperson 2019
2019/2020 - Premier Performer
Elite Performer 2019/2020/2021
REINZ 2020 Winner of Rising Star Of The Year
Chairman's Elite Performer 2021
Ray White NPS 10/10 Customer Award (awarded from client feedback) 2020
Ray White Epsom #1 Salesperson 2021 – Q2/Q3
Ray White Epsom #1 Auction Lister 2021 – Q2/Q3
Ray White Annual Awards - #5 Supreme Growth 2020/2021
Ray White Annual Awards - #16 Residential Salesperson 2020/2021
Ray White NPS 10/10 Customer Award (awarded from client feedback) 2021
Testimonials
---
"Richard was the agents through whom I bought 3/435 Parnell Road. He knew more about the house and was more helpful with information and ideas then any agent I've dealt with before. As a result I asked him to arrange the sale of my house. He was very helpful in guiding me through a tricky changing market. Since I have moved he has been very helpful with introductions to various trades and arranging appointments for me. This has been the best after- sales service I could have expected and I'm very grateful to him."
---
---
"Richard was professional and kind. His experience as a property developer brought an additional perspective to the marketing and sale of our property."
---
---
"We would highly recommend Richard to anyone considering selling their home. He is warm, generous with his time, does not get flustered, but above all he works hard to ensure the deal gets done."
---
---
"Richard has established an effective and professional real estate sales team. During our initial meeting we had an immediate connection with Richard and Ben Sceats. We had set high standards about how we wanted to present our home and Richard and Ben appreciated our aesthetic from the start and subsequently enthusiastically marketed our property throughout the campaign. They were very realistic in their appraisal of our property, always answered any questions we had, and listened to our expectations. Richard and Ben managed and encouraged prospective buyers in a confident and professional manner so that we had four active bidders at the auction. Consequently, we were very happy with the resultant sale on the night, which exceeded our expectations. We would recommend Richard and his team to other potential vendors, and would definitely use them again for any future real estate sales we might have."
---
---
"Richard prepared this house for market as we were out of Auckland,he did so much and nothing was ever a problem . His advice and expertise was very professional and we would recommend him to everyone."
---
---
"Richard is a very professional, thorough and caring person who works very hard for his vendor and his buyer. We would definitely deal with Richard as our first choice in the future."
---
---
"Richard and his team are very proactive, efficient and professional."
---
---
"Can you use the feedback in the earlier question? Writing is not my strong point?"
---
---
"Ben Sceats went above and beyond to help us throughout the whole daunting first home buying process. He even hand delivered our key! Thank you Ben!"
---
---
"Contact me when needed please"
---
---
"Contact me when needed please"
---
---
"Richard and his team were so professional, the sale of my home was so smooth and in my opinion they achieved top dollar for my home. I would highly recommend Richard and his incredible team."
---
---
"Very helpful, not at all pushy and went out of his way to organize all the extras. Communicated with me during the entire time consequently found my dealings with Richard Thode Very satisfactory."
---
---
"HIghly recommended he will deliver results."
---
---
"Richard runs an excellent Team. He has a relaxed but focused approach to getting good results and that style of leadership certainly trickles down through his Team. I felt I could have honest and frank conversations with Richard at all times as he communicates well on all aspects of the sale and purchase process and always from a solution based position."
---
---
"We are pleased with Richard service. We believe we were in good hands and we had a positive outcome."
---
---
"Richard has been a true professional throughout the whole process of selling our properties. His negotiation skills were fantastic and got us the best possible outcome. I would highly recommend Richard to anyone wanting to maximise the sale of their property or projects."
---
---
"Richard was very professional and yet personable Keep us informed at all times with the process, prospective purchases erc"
---
---
"I have no hesitation recommending Richard and his team to sell a property. His negotiation skills and experience in what he does, shows in his results. We had a few situations with the buyer but the team assisted the best they could to make it an easy process all the way to settlement. Couldn't thank you and the team enough!"
---
---
"Richard was knowledgeable and helpful and very kind and not actually pushy at all. He gave us the time to make our own minds up."
---
---
"Total dedication, great communication, honest and a trusted advisor"
---
---
"Good team approach with a fairly challenging tenant in the mix"
---
---
"Excellent communication throughout the whole sale process. Honest answers to all questions."
---
---
"Richard built a rapport with us and we trusted he would do the best he could to achieve a great sale outcome for us. While the sale price we achieved at the auction was less than we had hoped for, we know that Richard and his team worked hard on the big number of potential buyers that came through our home in the 4 weeks, and it was more a reflection of the caution the buyer market has taken in recent weeks. We would certainly recommend Richard to friends or colleagues and hence the 10 rating."
---
---
"Richard provided a passionate, prepared initial briefing and showed he really cared. He listened well to our questions and gave detailed responses. We felt like we were in good safe hands throughout the property sale process."
---
---
"Richard was professional, honest and kept in regular contact. The seller was very indecisive taking a couple of days to make any decisions, Richard handled her with extreme patience, but kept us informed through the whole process."
---
---
"Richard makes everything easy and does what he says he's going to do."
---
---
"Richards presence and input as we waited for the right buyer(s) to come along was a source of comfort."
---
---
"Managed to get a decent price for the property"
---
---
"Follow through thoroughly."
---
---
"Richard goes out of his way to ensure everything runs as smoothly as possible. He takes the time to get to know you, whilst being patient and courteous, and has made the whole process from listing the house to going to auction so easy."
---
---
"Richard Thode and Andrew Milne were an extremely helpful, efficient and attentive team and fully delivered on every undertaking they gave. They were kind, patient, courteous and never unpleasantly aggressive or intrusive. Richard's advice was carefully considered and his help in obtaining a vital CCC absolutely invaluable. He got us out of some very awkward situations that we had got ourselves into because of the actions of another real estate firm."
---
---
"Fantastic service. Inspires confidence. Clearly is very experienced and leads a great team. Wouldn't hesitate to reccommend him to all clients, family and friends."
---
---
"Richard Thode and Andrew Milne were an extremely helpful, efficient and attentive team and fully delivered on every undertaking they gave. They were kind, patient and courteous and never unpleasantly aggressive or intrusive. Richards advice was carefully considered and his help in obtaining a vital CCC absolutely invaluable. He got us out of some very awkward situations that we had got ourselves into because of the actions of another real estate firm."
---
---
"He is a lovely person to deal with. Always calm and under some trying circumstances he is insuring we are getting the fair outcome."
---
---
"Richard goes the xtra mile for his customers . As a customer you feel totally confident that he is working for your best interests and is getting the best result for you as a buyer or seller ."
---
---
"Richard was very helpful and nothing was too much trouble."
---
---
"Richard was professional in how he dealt with us. I think there was a bit of communication breakdown on the Vendors side re: Alarms but apart from that all is well."
---
---
"We have already recommended Richard and his team to friends and neighbours. He promised us a positive campaign and outcome and delivered on that promise. We had had a failed and negative experience last year trying to sell our house with a different real estate company and the difference with Team Richard was huge. I feel strongly about the need for regular communication to keep the seller informed of all developments. Communication is key for me and Richardss communication was top rate."
---
---
"Richard and his team, Rae and Andrew, were very professional and responsive to my questions and requests. They worked diligently to achieve a good result. Richard is a very conscientious salesperson without being pushy and very generous with contributions to marketing and even a loan of an outdoor umbrella to enhance the outdoor area."
---
---
"Richard was extremely helpful calm, always available especially when dealing with builders painters etc when getting the property ready for market and I already did recommend him to a friend."
---
---
"Persevere from start to end with persistent negotiation, got the result"
---
---
"Easy to deal with, seek every dollar from buyers"
---
---
"Richard was always professional and pleasant to deal with and gave us honest feedback which we appreciated. Richard is well supported by a great team which meant we felt well supported and gave us the best chance of getting a good result and auction."
---
---
"Richard Thode was reliable and prompt with meetings and communication and provided us with good advice with regard to pre sale works to complete, the timing of going to the market and the selling method. He also arranged a good partial stager for us. Once we were on the market Richard identified the likely buyer quickly, extracted a good initial offer and then worked hard to close the deal that day. With hindsight his market appraisal was accurate we are all happy to have an uncond contract at the upper end of his appraisal range."
---
---
"It was always going to be challenging property to sell even in the current market place. Richard succeeded at a price all parties were comfortable with. Richard was also fully involved with the logistics of sale preparation including building repair work, contractors, staging etc whereas other agents would leave that to the vendor."
---
---
"Richard Thode as knowledgeable and very helpful"
---
---
"Answered all our questions in a timely manner, was friendly and helpful."
---
---
"An absolutely top agent. Extremely thorough, a great communicator, and endless worker who is always available for your needs."
---
---
"Richard went above and beyond to help get the deal across the line"
---
---
"He was extremely helpful, accommodating,cheerful and courteous."
---
---
"Listened and carried out his duties as required"
---
---
"He was relaxed , personable and professional."
---
---
"Organizing a sale from overseas during covit time is not the easiest thing to do but Richard made this sale process seamless for us , always going the extra mile in service deliver and communications. Professional in all his dealings I could not recommend him more highly - 10/10"
---
---
"He was professional and always responsive to our needs. He sold a very difficult house to sell"
---
---
"Persistent and reliable"
---
---
"Richard offered a service above and beyond any agent I have ever dealt with, having organised remedial work and tradesmen to get the property ready for sale."
---
---
"I really appreciated Richard's friendly professional service/manner. He was totally honest about the sale process even when things weren't going as well as expected. He always answered / returned calls or queries quickly. Extremely respectful that my particular house sale was emotionally hard for me."
---
---
"Superlative performance by Richard. He surpasses all expectations each time and we were so glad we used him."
---
---
"Richard went above and beyond what an agent normally would, such as liasing with the leasing agent directly and getting the tenant onside, etc, which was super helpful since I am based overseas with a significant time difference. He was also happy to accept calls late at night to accommodate. I found Richard very personable and always happy to answer all my questions and provide advice. I definitely felt I was working with a professional who had excellent negotiation skills and integrity."
---
---
"Richard has exceeded all my expectations of an agent . He is positive ..never gives up .. always reliable and ready to help ..he is supportive in all transactions and assists in every area of the process of selling."
---
---
"He managed to do what was best for both the vendor and buyer."
---
---
"He never gave up... And spent his whole holiday negotiating with us..."
---
---
"Richard was easy to deal with, very approachable and responded quickly to information requests. This purchase was for our first home and whilst we have little experience in buying we have had dealings with many other agents and I can honestly say Richard has been the best to deal with by a long way."
---
---
"Richard has been wonderful on both sides of a contemporaneous purchase and sale. He is straight-up and acts with integrity and transparency. He has bent over backwards to make the whole deal work for us and we think very highly of him. Hes also a really nice guy! We would not hesitate to use him again and, in fact, will list another property with him soon."
---
---
"He did everything he said he would and always answered any questioned that I wanted to know about."
---
---
"Richard was impressive, he went over and above, managing the whole process of getting the home ready for sale, including arranging all the remedial quotes and tradesmen and staging, it was greatly appreciated."
---
---
"Richard was easy to talk to, always got back to me and kept me in the loop with all that was happening. I believe Richard did the best for us"
---
---
"Could not have done any more for us. Worked so hard on getting buyers on paper. Provided updates and great communication"
---
---
"From the get go Richard displayed professionalism, honesty and integrity. Throughout this journey we felt at complete ease with Richard due to his outstanding communication skills and at times his great sense of humour."
---
---
"Rich was awesome to deal with - honest, informative and extremely professional. We would not hesitate in using Rich again or recommending him to friends. Top agent."
---
---
"Excellent agent, friendly and diligent. Tracks down and follow through all the leads and dealing with offers professionally."
---
---
"Got us the best price he could and he never give up and accommodated all our request."
---
---
"Very helpful. Attentive and he pursued every dollar from the purchaser. He would go the extra mile to prepare the house for open home, mowing the lawn when we needed help and dust off the house after Covid lockdown."
---
---
"Updates, as the the sale progresses"
---
---
"Clarity in communication and being straight forward while keeping the rules and professional ethics intact are some of the qualities I experienced dealing with Richard. Also always reachable no matter how many times in the day he is contacted."
---
---
"Richard Thode assisted us with the purchasing of our new home in December 2019 and we couldn't be happier with how the process was handled from the negotiations through to the settlement. Richard was incredibly helpful with every aspect of the purchase which happened very quickly in the weeks leading up to Christmas. He was genuine and trustworthy throughout the process and we could not recommend him more as an agent in purchasing or selling a home. His communication was efficient and effective, his advice clear and concise and his overall calm and professional manner was reassuring in what was a very anxious time. It was not the first time that we attemted to purchase the home but I feel he was the winning formula for us at the end of the day. There were a lot of negotiations throughout the day and it wasn't until about 11pm on a Saturday night that the deal was done. We felt no pressure to proceed further than we wanted to but he communicated the options and actions very well which made the process so smooth. We are looking forward to doing more business with Richard in the future."
---
---
"Richard showed a strong solutions focus and was available to work through whatever little things came up that needed sorting. This was just what we needed during a busy time in our lives."
---
---
"Excellent agent who goes the extra mile"
---
---
"Richard bought renovation experience and design ideas to the table and provided some clever computor diagrams of what could be done to modernise the house. His ideas were very good in general."
---
---
"Richard wont give up until he has a sold sticker up. We loved his work ethic and never give up attitude. Go Thodey."
---
---
""I'd struggled to find a property to met my needs and had very limited time to research and look at lots of properties. Richard listened to what I was looking for, did all the leg work for me and quickly provided a good range of properties and arranged private viewings. Then responded to my questions extremely quickly. I've brought lots of properties and would defiantly seek Richards help again in the future" "
---
---
"Richard showed great resilience and determination in a tough market to achieve a successful sale of our property."
---
---
"Responsive, friendly, but most importantly, got us the house we were in love with."
---
---
"He worked with us, was very accurate and timely with his information and sold our house for more than we expected. Unbelievable. Would recommend Richard to anyone wanting to sell."
---
---
"Thanks for all you have done to help me into my new home. I thought it was above what I could afford, but you were by my side the whole time to help reach something achievable for me and the vendor. It was outstanding service through the entire journey and even through my very detailed due diligence! You delivered on everything you said you would to make sure the property was in the agreed condition at settlement, and this even involved support from you after settlement. Thanks for all your help and making a real difference for me personally by playing a key role to help me purchase a home I love. "
---
---
"I had the pleasure of meeting Richard at an open home he was running. During the negotiation of the Sale & Purchase agreement I found him very open, transparent and easy to deal with. Unfortunately the sale fell through due to unknown building issues. Richard was amazing he was so disappointed for us, he then made it a priority to help find us a dream home and even sent me links to houses that weren't listed with his agency. In the end we found the perfect home for us, and Richard worked with me and the listing agent, to get us quick access given the set date of sale was four days later. Richard worked as a buyer agent and helped me through the negotiations which were complex given the short-time frame and the multi-offer situation. We were successful in purchasing the house, and even now Richard has been invaluable, using his extensive network to secure me a fridge with a great trade discount. In an industry that is filled with self-interested cowboys, it was very refreshing to deal with a professional who genuinely cared about what I was looking for in a home. My parents have been so impressed with Richard they will be using him to sell their home. I don't give recommendations lightly but would have no hesitation in recommending Richard Thode, whether you are buying or selling a property."
---
---
"Thank you so much Richard for assisting us with the purchase of our apartment in Queenstown recently. Your service was beyond professional from the comprehensive summary of purchase option provided at the beginning of our search, to the negotiations with the purchaser, to providing all the details in relation to the property and the short term management contract. We also appreciated you taking the time to fly to Queenstown with us to view the property and provide your honest opinion on the purchase. Richard, we look forward to working with you on our next property deal! "
---
---
""We would definitely recommend Richard Thode to anyone looking to purchase property. Richard has got the runs on the board as they say and with all due respect, this was not our first house purchase so we didn't want a over-keen young gun new to the industry. He worked very hard for us and whilst of course agents are working for the sellers interests, we never felt he put us in a position of weakness. Richard worked with us on many viewings from the finished article, through to the fixer-uppers and even the "rip & replace" with great advice on all of them. What was particularly great about Richard is that he made sure that as new buyers to the Auckland market that we understood the value of the suburbs/neighbourhoods, the street and the type and size of a property we were considering up against all others that were similar so that we were comparing "apples with apples" as they say. He made sure that we had all the right information to make an informed decision - and more importantly an informed offer.""
---
---
"Richard came across as extremely genuine and understanding. It seemed he did best by the vendor and us as the buyers the whole time and we had not really come across that balance from an agent before. We would without hesitation recommend Richard."
---
Previous
Next
Awards
---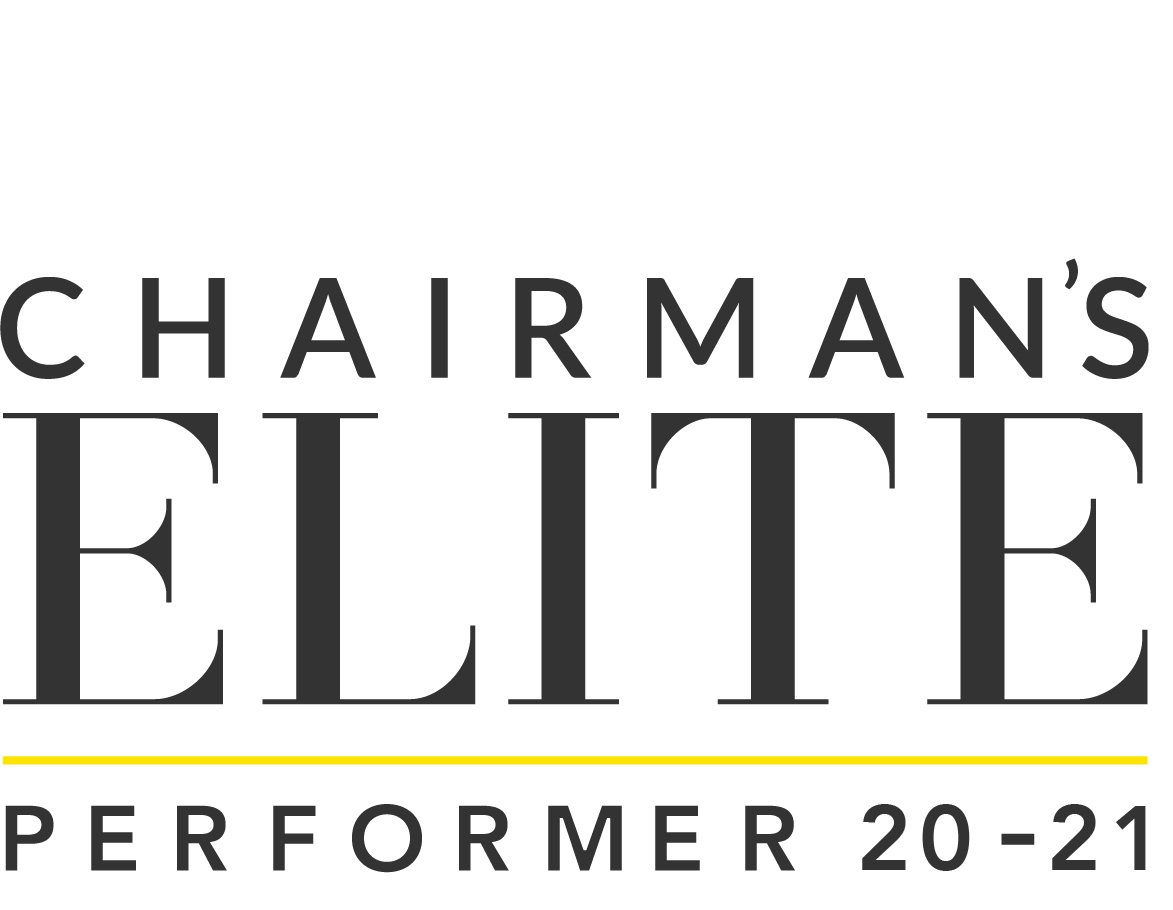 ---
2020/2021 - Chairman's Elite
2020/2021 - Elite Performer
2020/2021 - Premier Performer
2019/2020 - New Start Salesperson - Auckland
2019/2020 - Elite Performer
2019/2020 - Premier Performer
---