A beautiful resort-style five-bedroom Wattle Downs home has smashed its CV by a huge $445,000 as 77 St Annes Crescent (above) sold for $1.47 million under the hammer.
 
The sale was successfully managed by Ray White Manurewa Salespeople Uros Bojovic and Josh Anderson, as the campaign attracted two registered buyers on the night.
 
The success for the office did not stop there as Salespeople Sanjay Karan and Grant Matthews then sold 161 Finlayson Street (below) in Clendon Park for $881,000 – 25 per cent over CV.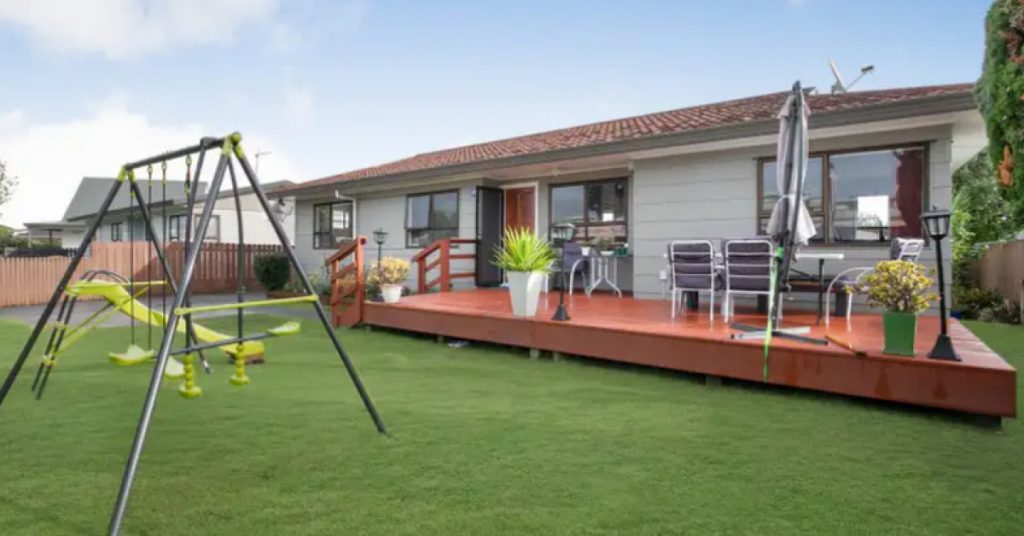 "We had a successful auction night with a perfect scorecard achieved by our agents," said Ray White Manukau I Manurewa I Mangere I Mangere Bridge Principal Tom Rawson.
 
"We had competitive bidding on both properties with well-positioned owners and buyers that had the genuine intent to buy.
 
"The buyer of St Annes has been missing out on auctions as far back as August last year, with this being the sixth auction he had bid at. We are really pleased that it was our agents who made it sixth time lucky for that gentleman."