Introducing
Regan Golding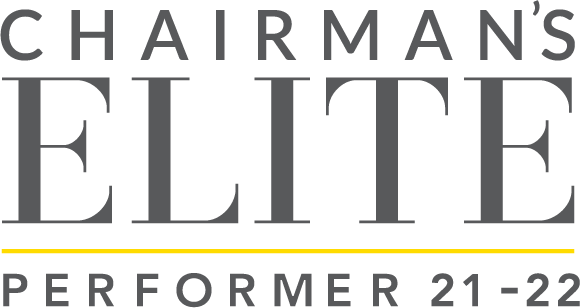 As a Beach Haven local, nothing gives me more pleasure than meeting my neighbours and helping them achieve the best possible result for their Real Estate needs, whether it is buying or selling, I'm here to help.
20 years experience with owning, renovating and successfully selling many properties brings with it, a lot of knowledge and ideas I'd love to share with you. Anyone who has ever worked with me knows I'm nothing if not hardworking. My customers are my number one priority at all times and I work hard to foster and cement those relationships, because at the end of the day, I have been entrusted and invited to come into their lives during what can be a very stressful time. My goal is always to take as much anxiety and stress out of the process as possible. It can be exciting, it can be fun and it can be a very happy occasion. Knowing that you have someone on your side, working 100% to help you achieve your goals definitely takes the pressure off!
I live in the community, I work in the community and I am passionate about my community.
Let me be passionate about your corner of the community too. I look forward to working with you.
Testimonials
---
"I would recommend Regan in a heartbeat to anybody wanting to sell their house. I was recommended Regan by friends and she lived up to all expectations. Regan is professional while being warm and friendly and makes the process of selling your house as stressful and easy as it can be, which is a difficult task in itself. She was communicative throughout the whole process which made everything a lot easier and if we were selling our house again, she would be our first port of call."
---
---
"Really approachable. Quick to reply to emails, txts, queries. Genuinely a nice person to work with."
---
---
"Communication is the key here. She researched before we met and was helpful and attentive every step of the way."
---
---
"Regan Golding went above and beyond to do all she could for the success of the sale."
---
---
"Regan is professional and transparent. She shares her opinions and ideas on how to market our house but never pushy. She made sure that our house had the best outlook to draw people in to view the house. She is always easy to get hold of and great to communicate with. She got us a primo result in this auction and we are very pleased to have her as our agent. Ray White has set their bars high when it comes to their staff. We have met many of them from the Ray White Glenfield office and we are happy to have met Regan!"
---
---
"Regan had an in-depth knowledge of the area, she was enthusiastic, hard working and professional. She took the time to understand our needs and could see the bigger picture of what we wanted to achieve."
---
---
"We feel that Regan did everything she could to get the best possible price for our house. She was always contactable, open to feedback and pushed when she needed to. She's so easy to get along with - the only downside is that we miss her already!"
---
---
"Always kept us in the loop. Excellent reporting of the process."
---
---
"She is very quick to respond to our messages and helped us in anyway she can in regards to finding those extra informations that we needed. She also got us in touch with the right property managers from Ray White who are now managing our property. Professional and knowledgeable. Highly recommended!"
---
---
"Regan was a pleasure to deal with from start to finish, she made the process of selling our first home hassle free. She went out of her way to assist us in any questions we had and found her guidance exceptional."
---
---
"Regan was a pleasure to deal with from start to finish she made the process of selling our first home hassle free. She went out of her way to assist us in any questions we had and found her guidance exceptional."
---
---
"Regan was extremely professional and at the same time sensitive at what was a difficult time for us as a family. Her marketing and presentation was top notch and she could not be faulted on the awesome communication throughout the process. The result exceeded our expectations and blew us away. We would definitely recommend Regan."
---
---
"She made everything easy and we felt extremely comfortable with her."
---
---
"Regan was very professional at all times, she portayed a consistent level of care, integrity and worked very hard. Her marketing was impeccable and the wording of the marketing video was fantastic."
---
---
"Friendly and professional, Regan always went above and beyond to make it as easy as it can be for us."
---
---
"Straight forward, uncomplicated, very obliging & little extra thoughts makes difference"
---
---
"Very helpful excellent service"
---
---
"She quickly grasped what we needed!! Was flexible to guide us on the phone! Kept us in the loop & ultimately got us the property👍"
---
---
"Regan has consistently gone above and beyond to make everything work with the 3 properties which I have bought through the ray white office."
---
---
"Regan was fantastic, she got a fabulous price for our home and was amazing to deal with."
---
---
"Regan genuinely cares about us. Always on the same page because our interests are her interests."
---
---
"Regan is a star! She has been incredible to deal with, so professional but also extremely personable. We've really appreciated her advice, knowledge and guidance."
---
---
"Regan went above and beyond for us, she took the time to listen to what we needed and wanted and she cared about getting us the outcome we needed for our family."
---
---
"Regan was outstanding and very professional throughout our whole ordeal, she is such a lovely person to deal with and have already recommended her services to other people."
---
---
"Regan was brilliant! She understood our needs and requirements for purchasing and selling our property. She was extremely helpful with setting us up to sell our property successfully! She was also very patient while we went through the buying and selling process with a young child!!!"
---
---
"Regan went above and beyond for us. She was very caring and understanding of our circumstances."
---
---
"Very approachable and helpful. Nothing was too hard."
---
---
""If you are looking for a real-estate agent that takes her role seriously to sell your house for the best possible price, tells it like it is and is an amazing person, Regan is who you need to go with. We cannot thank Regan enough for the time and effort she put into selling our house, we didn't feel an ounce of stress through the whole campaign and would happily use her again and recommend her to anyone we know who is in the market to sell." - Megan and Ben Fraser"
---
---
"Dear Regan Thank you again for all your support selling the home at 2 Castleton Street. We referred Rinus to you because of our positive experience in the past and for your community involvement. At the first visit you were professional, genuine, caring and positive. You pointed out all the good things about the house and property and the opportunities of developing. When signing the contract everything was explained in an easy to understand language and we loved the personal touch of the Dutch biscuits. Rinus was easily convinced that you were the right people to sell his home, especially the 10 percent discount with his Gold Card contributed to this decision! The whole process of open homes went very smoothly and we were kept informed constantly about viewings and or prospective buyers. Communication was great and emails or calls were returned promptly. The auction at your rooms in Glenfield went very well and again done professionally. There was a lovely personal touch with hot drinks on arrival and after the successful auction we were treated with an special bottle of champagne to continue celebrations further at home. The special treatment did not stop after the auction. Rinus and ourselves received very generous gifts. Overall we are extremely happy with the whole process of selling a house through Ray White. You made it an easy and a relaxed procedure. We will definitely recommend your office to anyone wanting to sell their home. We thank you again from the bottom of our hearts.. With warmest regards Berry an Ineke Knuvers"
---
---
""Regan Golding - A sales agent worth her weight in gold. Nothing was a problem for her and she was always honest, open and professional. She made my move stress free with her constant advice and knowledge of the area. The generosity of her time and the resources to go the extra mile was exceptional. Thank you Regan for being there for me at a difficult time." Zelda Sullivan"
---
---
""Regan put the fun back into buying property! We were feeling jaded by the search and disappointed that our experience of finding our first home was so far, a bit grim. However, once we met Regan we were encouraged by her enthusiasm and obvious passion for her job, and for the local area. Regan guided us through the whole process with patience and good humour – at all times completely honest and professional. Regan was a pleasure to work with and accommodated all of our numerous demands and queries happily. Thank you for everything, Caroline and Jeremy" - Caroline and Jeremy Groves"
---
---
""Regan sweety, this is how I feel. You wear two hats, first hat is you are a Real Estate Salesperson. I Pat Fraser met you by reading your resume in the window of the Ray White office in Beach Haven. What you had written, I felt you were the right person to see. I meet you Regan Golding, you were the right person to sell my house. You were honest, trustful and very understanding for me in selling my house it was a huge deal and a lot of of stress. Having Regan Golding as my salesperson was just amazing. Regan said to me Pat I have very broad shoulders, I will take the load off you, which Regan, you did, by going the whole mile. My house was sold on auction night. I Pat Fraser was very happy with the outcome! My thanks and gratitude go to Regan Golding my Real Estate Agent. Her second hat she wears, Regan is this warm loving caring lady, who will go out of her way to help you, anything you want Regan to do, she will always go out of her way to do it. This is a beautiful lady with a big heart, Big Thanks Regan, always Pat Fraser." Pat Fraser "
---
---
""When the time came for us to sell our unit in Beach Haven and move back to the Wairarapa we checked out a few agencies before finding Regan at Ray White. Regan was amazing to work with, nothing was a problem and she went above and beyond what we expected in helping us to sell our property. Because we had relocated before marketing began, Regan made sure that everything was in tip top shape for open homes and viewings which was a huge comfort for us. We highly recommend Regan to anyone who wants honest, helpful, friendly and professional assistance to sell their property-she's the best!" - Stephen and Amanda Bill "
---
---
""We have recently sold our house with Regan Golding from Ray White Beach Haven. In an uncertain market she presented 11 different offers and worked tirelessly to do so. Regan's energy, commitment, honesty, integrity, focus and attention to detail was amazing. We could not fault the reliable and accurate advice or stellar service that we have received from both her and the company. We would have no hesitation at all in highly recommending Regan to anybody either buying or selling. You will not be disappointed.""
---
Previous
Next
Awards
---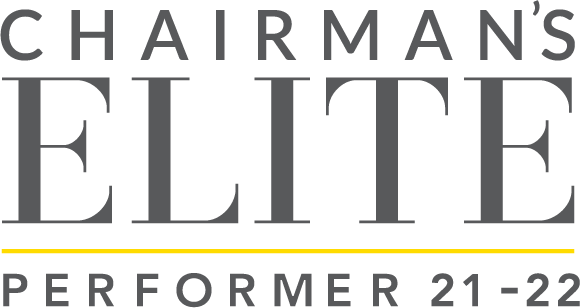 ---
2021/2022 - Chairman's Elite
2021/2022 - Elite Performer
2021/2022 - Premier Performer
2020/2021 - Elite Performer
2020/2021 - Premier Performer
2019/2020 - Elite Performer
2019/2020 - Premier Performer
2018/2019 - Premier Performer
---