Ray White's legendary Real Estate of Origin appraisal drive reached a new level of friendly rivalry, banter, and competition yesterday. 
Agents across Australia and New Zealand hit the phones in a four-hour frenzy and drummed up 6105 appraisals which will ensure 2022 kicks off on the right foot for the leading property group.
Ray White's Queensland network was trailing New Zealand all day and in the final hour, the Sunshine State stormed home with a whopping 2043 new appraisals booked in, just ahead of the New Zealanders with 1902 followed by Victoria / Tasmania with 1161 appraisals.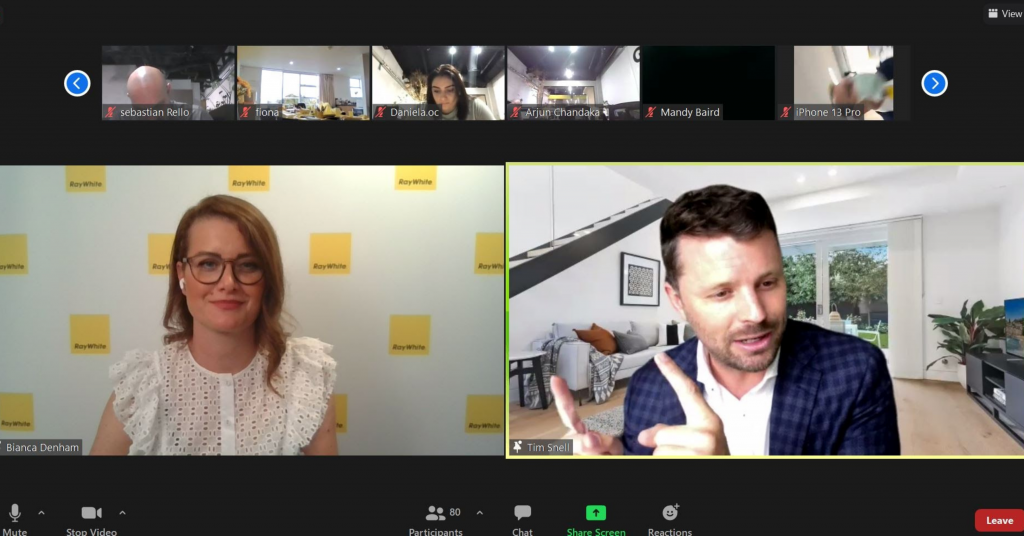 The call-a-thon was hosted by Ray White Chief Strategy Officer (Real Estate) Mark "Macca" McLeod,  along with Bianca Denham in Adelaide and Tim Snell in Sydney (pictured above on the zoom-athon!) from the group's National Performance Team.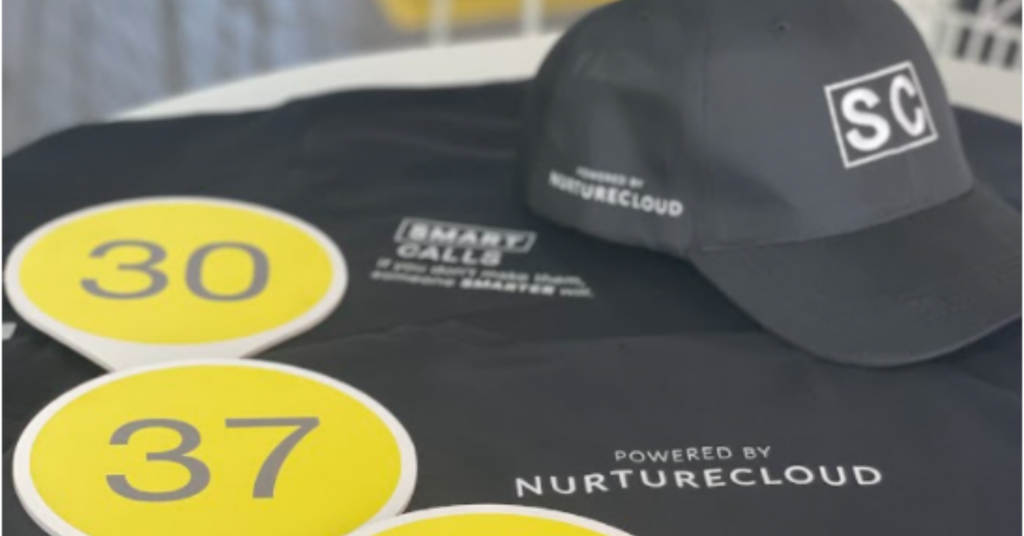 The bi-annual drive was powered by NurtureCloud which is Ray White's latest innovative prop-tech tool which turbocharges an agent's call list.
NurtureCloud finds the best calls to make, built around pipeline lead scores, last contact date, and behaviour and it's evolving all the time.
Mr. McLeod said the fact was that Ray White agents who used the smart call list within NurtureCloud were generating more appraisals from the same amount of calls.
"Our seventh Real Estate of Origin has been exceptional and shows the breadth and scale of the Ray White Group. No one other single group could drum up 6100 plus appraisals in one afternoon," he said.
"We are 100 per cent in the people business and agents ultimately need to make calls and connect with their clients. I love their spirit and sense of competition.
"The call-a-thon gives our members the perfect chance to pick up the phone and talk directly to their valued clients about the strength of the property market and the value of their homes, all in one day."
The real-time call-a-thon saw the residential, commercial, and rural networks log in, participate and connect with their databases across Australia and New Zealand.
Ray White Group Managing Director Dan White said it was amazing what happens when people get together with one core purpose.
"Days like this don't happen by luck or chance, and it's so exciting to see so many of our business owners get behind the initiative. No matter what's going on in the market, there's nothing better than being close to the customer and offering a great service, that's what yesterday was all about."
"Appraisals are the cornerstone to building momentum as a group. The stock will flow through."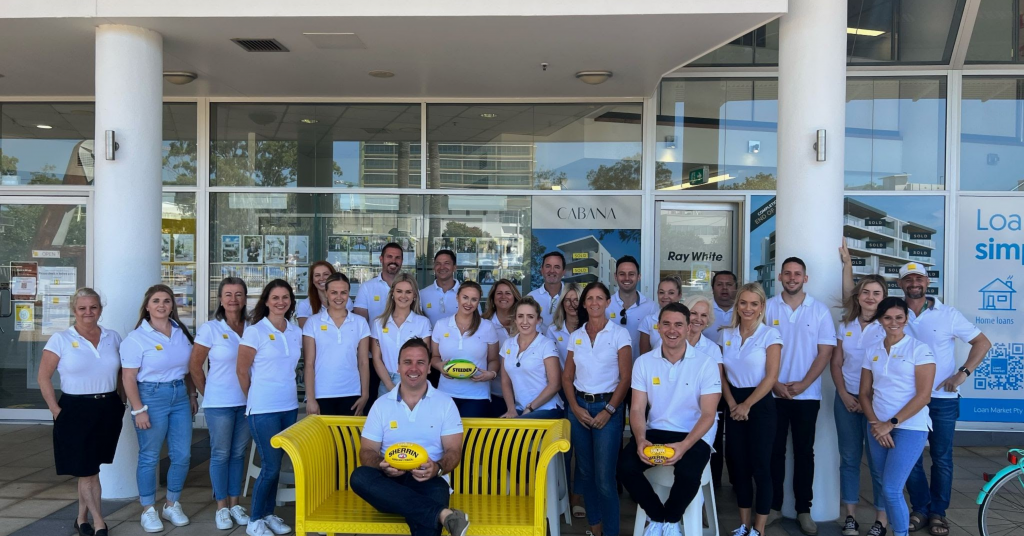 At an office level, the Real Estate of Origin leader board was dominated by Queensland with Ray White Maroochydore winning bragging rights this time with a whopping 355 appraisals alone, followed by Ray White Aspley in Brisbane with 327 and Ray White Mooloolaba, also on the Sunshine Coast, with 221. 
Ray White Maroochydore Business Owner and Principal Dan Sowden loves getting his team involved in the Real Estate of Origin.
This year Dan had them warming up before the call-athon with a mini AFL game (hence the bright yellow mini Sherrins in the pic above).
During the day, the Maroochydore team was fueled by Red Bull and pizza, and incentivised by their leader with car washes and Gold Class movie tickets!
"If you have a personal trainer, you work harder. And Macca was our PT. I aim to create an environment in the office for Real Estate of Origin where we all come together and yes it's a bit uncomfortable but everyone worked harder," Mr. Sowden said. 
"I have tried hard not to miss a Real Estate of Origin over the years as it's wonderful for our team culture to bring both our sales and property management departments together. Everyone loves reconnecting with our clients and talking to them about their properties, it's not just about appraisals for us."
Maroochydore agent Sarah-Louise Anderson finished the day with 101 appraisals, only to be pipped at the post by Charlie Brothers of Manakau in South Auckland with 153 appraisals.
Ms. Anderson is a self-confessed "data fiend." 
She is very efficient and has built a clean database which means she was not making cold calls but strategic warm warms.
"When I was a teenager, I was a PA for an agent who showed me the power of a clean database. I work on my pipeline of prospective vendors and then past purchasers and past vendors. I had lots of good touchpoints, then I hit my good advocates category and then my investors and a whole lot more people said yes than normal!" Ms. Anderson said. 
"Everyone wanted to know what the local market was like? So many people were curious, especially if they don't live here. I have sent them all our market monitors, which is a fantastic document prepared by Dan Sowden. He's a fantastic boss. 
"My secret is data management! Plus I am very competitive in our office and we had some good interoffice competitions too."
Ray White Chief Economist Nerida Conisbee produces a monthly Ray White Now document that offers invaluable real-time data and insights for all Ray White members to share with their clients. 
The Real Estate of Origin gives those the golden opportunity to go one step forward by having those critical one-on-one conversations.
"Today, our business owners have more than 6100 extra appraisals to conduct for prospective vendors, that's a mammoth effort in less than four hours in each time zone," she said.