Ray White New Zealand hosted its annual Business Owners' Day last week, gathering all Ray White franchise owners for a day of inspiration, development, updates, and networking.
Held at The Hilton, over 150 Ray White leaders came together with speakers presenting a wide range of topics.
Kicking off the day was keynote speaker, Steven Joyce. Mr Joyce has a unique combination of commercial and political experience and served as a senior economic minister in the John Key-led national government. He touched on his story and career-path and spoke to his experiences in leadership and changing environments. He closed off his session with a Q&A where he gave his opinion on potential next leaders in the political space.
Ray White New Zealand chief agency officer Treena Drinnan presented the Ray White New Zealand Year in Review which highlighted the group's achievements during the past 12 months. She showcased areas of market leadership together with Ray White's ability in auction, market share, listing share, premises, as well as other dynamic changes which occurred in the group over the past year.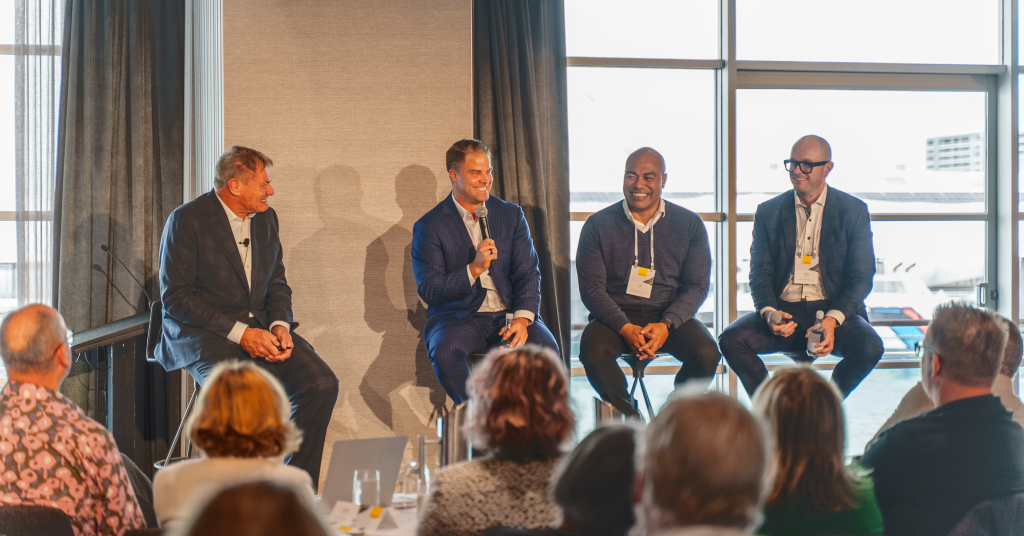 Head of property management Zac Snelling released the Ray White Property Management Strategy, which brings together a five-year view of the direction within our property management business and shows the relevant indicators connected to this new strategy's release.
After a quick break, the room heard from head of technology Keith Ashkettle, and senior manager accounting solutions Andy Ebbett. Ray White New Zealand CEO Carey Smith then hosted a case study focusing on powerhouse business Ray White Manukau, Manurewa, Mangere and Mangere Bridge, illustrating the movement toward the next leaders and how integration will play a role in the success of business owners being able to drive growth.
Ray White Manukau, Manurewa, Mangere and Mangere Bridge business owner Adam Thomson said that the day was inspirational.
"When we come together as a group you see the strength of the organisation, particularly with those who are running great businesses inside Ray White and who are willing to share and grow our businesses collectively," Mr Thomson said.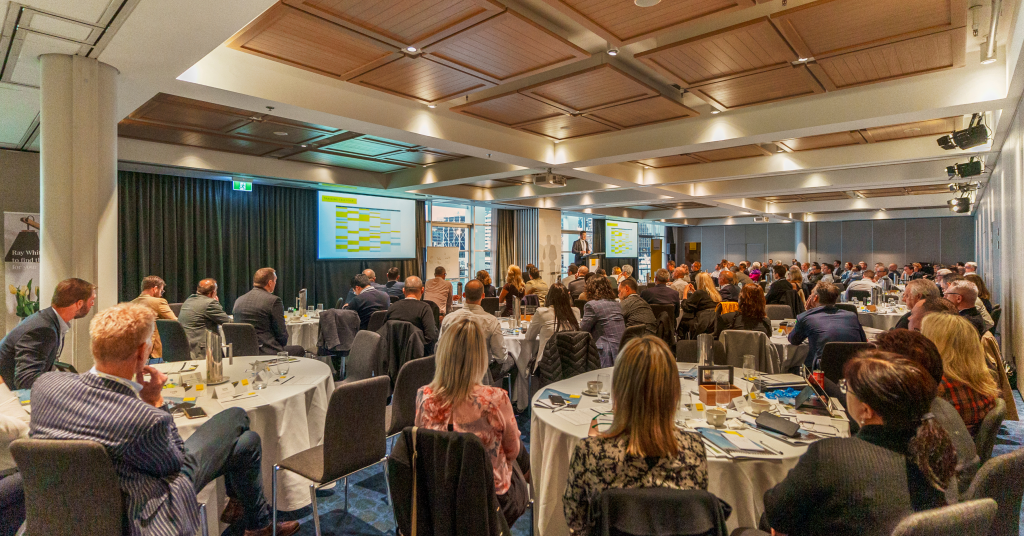 Chief operating officer Daniel Coulson, hosted a business owner's panel which included Glenn Carpenter, owner of Ray White Beach Haven, Glenfield, and Verrans Corner; Gregg Tickelpenny, owner of Otorohanga, Taumarunui, Te Awamutu, Te Kuiti, and Tokoroa; and Vanessa McKenzie, owner of Ray White Whangarei and Tutukaka. All from different markets in New Zealand, the panel discussed how they addressed the changes in their business over the last period.
"The success of the business owners' day comes down to our group's approach to sharing, learning, and growing," Mr Coulson said.
"The case studies and business owners panels are highly engaging given their real-time content and it allows our business owners to see themselves in different growth scenarios."
Coming from across the ditch, we heard from Ray White Group chief strategy officer Mark McLeod and Ray White Concierge CEO Kelly Tatlow. Mr McLeod presented on the strategy and integration of our new CRM system, NurtureCloud and Ms Tatlow spoke about the importance of a strategic communication plan.
Training manager Ben East wrapped up the day by discussing the training calendar and release of the new training program 'Ray White Launch', followed by networking and drinks with all those in attendance.
Ray White Invercargill general manager Anneke Kawau said the day reflected the momentum of the Ray White group.
"Having speakers of the calibre of Mark McLeod who is head of Ray White strategy is a blessing for us as leaders," she said.
"He provides clear insight into the changes that are occurring and how we need to adapt.

"It is a very insightful and concise message."