Ray White Wellington City and McDonald's have come together as one to deliver one of the very first post-restriction-easing 'Golden Arches' meals, as New Zealanders celebrated moving out of Level Four lockdown yesterday, and it was all in the name of charity.
 
The winning bidder of the online auction on TradeMe ('Kurt46'), paid NZ$801 for two Big Macs, two McChickens, two Cheeseburgers, four Medium Fries, four Medium Soft Drinks, 50 McNuggets and four Apple Pies.
 
McDonald's, in conjunction with the Horton Group as franchisee, donated the food and the ability of access to ensure the timely delivery of the meal. The meal was delivered at 5pm yesterday (Wellington time) for the 'Kurt46' family to enjoy for dinner.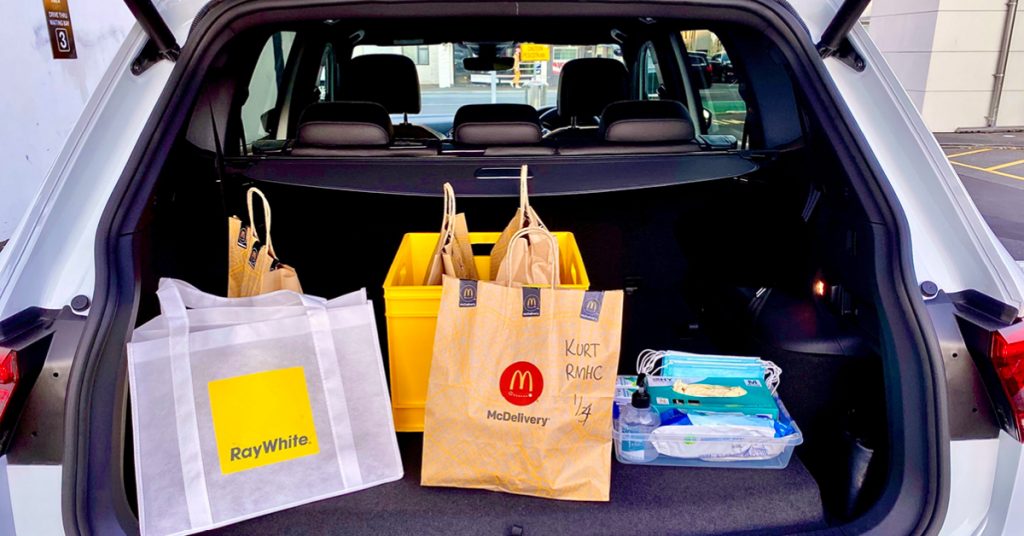 Ray White Wellington City Salesperson Ben Atwill had facilitated the auction process to support Ronald McDonald House Wellington.
 
"I really feel like the COVID-19 lockdown has brought us together as a nation and our office thought this would be a nice way to make restriction-easing that little more special, while raising money for a great cause," Mr Atwill said.
 
"Raising necessary funds for Ronald McDonald House in Wellington, it was a unique opportunity to avoid the long wait times and secure a McDonald's Mega Share Box plus extras, delivered directly to your door today at a time suited to you.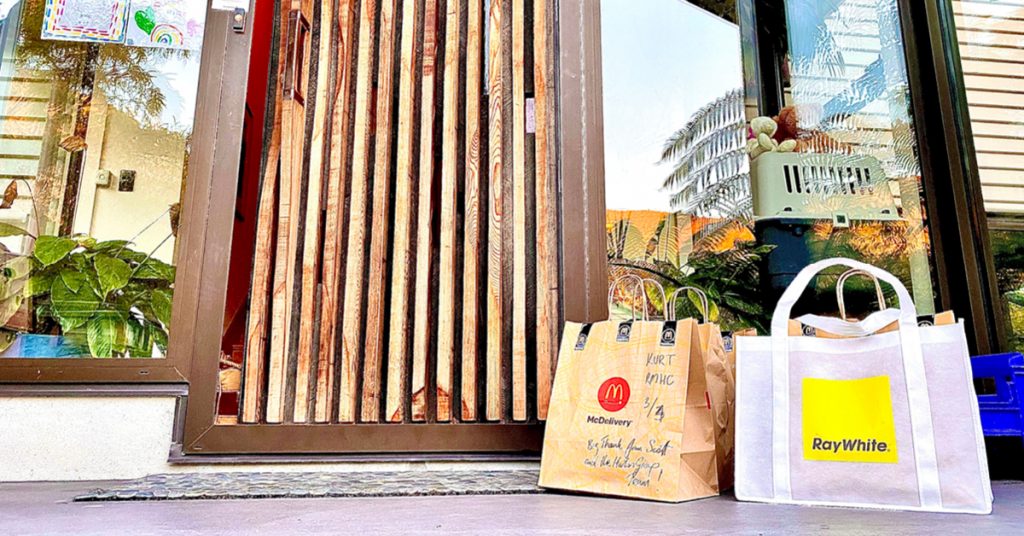 "We've seen immense queues in places like France when McDonald's drive-thru re-opened and we think the people of Wellington have earned this epic meal through their patience.
 
"We wanted people to know that we've all been in this together – and while you can't go to a restaurant for a sit-down meal – a family can enjoy this around the dining table.
 
"The delivery was of course strictly contactless and COVID-19 guidelines were adhered to in the preparation and delivery of the food."