Brian White, the patriarch of Australia's largest real estate group, has now sold his Ascot estate in a late night multi-million dollar deal prior to auction.
The contract for the landmark estate at 32 Sutherland Ave, Ascot was understood to have been for $10 million to a local buyer in less than three weeks on the market. A bidding war erupted among four buyers last week who were all determined to buy the landmark estate prior to its auction.
Due to the extended lockdown in Sydney, the chairman was going to be unable to attend the auction on July 17 in Brisbane.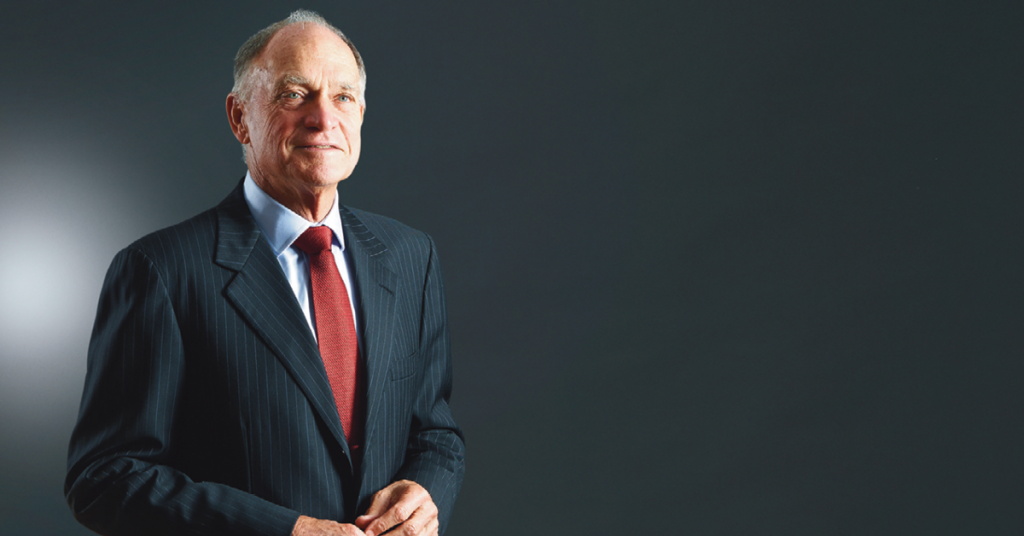 Leading prestige specialists and marketing agents, Ray White New Farm Principal Matt Lancashire and Ray White Ascot Principal Dwight Ferguson fielded hundreds of enquiries from buyers across Australia and overseas.
The federation style home with a huge 37m street frontage on 3035sqm of elevated land had been owned by Ray White Group Chairman Brian White and wife Rosemary since 1975. The family moved to Sydney in the mid-1990s to expand the Ray White network.
Mr White said the collaboration and communication from his agents had been first class.
"I have seen all the property cycles, and I have never seen such a strong seller's market off the back of low interest rates and intense local buyer demand," Mr White said.
"We had been thinking about selling in Ascot for the past 12 months and we listened to the advice of Matt and Dwight about why now was the best time to sell on the property clock. Their extensive marketing attracted inquiry from all over Australia with interest from Sydney and Perth and even Asia," he said.
The family owns some of Australia's best real estate from their principal home on Sydney Harbour to Noosa's First Point but their Ascot home was their most beloved for it is where they raised their three sons.
Ray White New Farm Principal Matt Lancashire said the Brisbane prestige property scene had never been so buoyant.
"With ultra low interest rates likely to stay at this rate until 2024, the luxury market is very active but it's always a good time to sell when stock levels are low. I have been fielding calls from expats in Asia, buyers in Perth, Sydney and across south east Queensland. We ran an extensive print, digital and social media campaign.
"This is also the estate of the man who built the Ray White empire into what it is today – from one shop front in Queen St to now have more than 1000 offices in its global network and he is a marketing genius."
Ray White Ascot Principal Dwight Ferguson said the White's home is a generational home and has now passed to a local family.
"Family values run deep at Ray White and it was an honour for Matt and I to combine our forces to get the best result for our chairman and his wife Rosemary. Brisbane is on the radar of every Australian expat overseas who wants to come home when they can.
"The market is very active and yet stock is still tight as many homes such as this only become available once every four decades or so.
"You cannot sell a secret and we firmly believe the auction method was the best way to create competition."
Ray White Chief Economist Nerida Conisbee said Brisbane was entering a "Golden Decade" of property prosperity.
"Queensland is currently seeing the strongest population growth in Australia, with particularly high movement of people out of southern states to South East Queensland. This strong growth is expected to continue which will have widespread impacts across all price points," Ms Conisbee said.
"Luxury property has been one of the strongest performers over the past 12 months in Australia."
Brisbane's price growth picked up in 2020 but has been strong since then. "An interesting difference between Brisbane's price growth and other capital cities, particularly Melbourne and Sydney is that the strongest price growth suburbs are inner urban. An outer suburban shift has been less apparent in Brisbane during the pandemic."