Ray White Ponsonby has enjoyed a double delight night of online auction success as two properties sold under the virtual hammer for a combined value of NZ$2,455,000.

The sales were perfect timing on the eve of the nation moving into Alert Level 2 and signalled the return of confidence within the property market.

"Last night's auctions were further evidence of the strong buyer depth actively seeking to purchase property at the moment. There was consistent bidding, underpinned by buyer confidence, with successful sales occurring," said Ray White New Zealand Chief Executive Carey Smith.
"There has been constant and ongoing enquiry, particularly for new properties coming to the market, and as we move across to Alert Level 2, this will enable properties to be even more broadly marketed to active buyers.
"We're able to offer buyers and sellers safe environments through private inspections or open homes, together with our online auctions, and also our safe in-room auctions."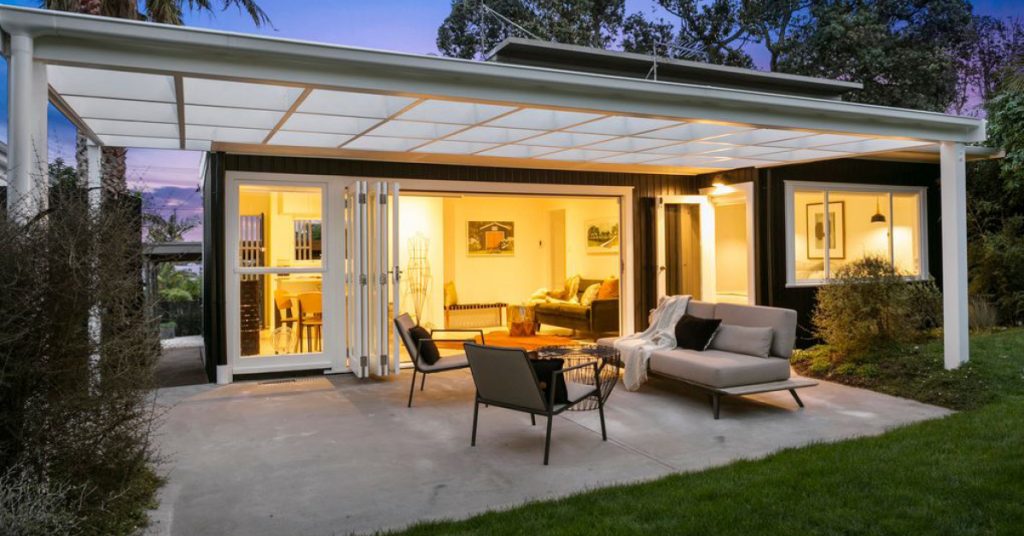 The highlight of the night for Ray White Ponsonby was the NZ$1,445,000 online auction sale of 2/2A Buller Street(above) in Herne Bay, that was managed by Salesperson Angela Saunders.
"Despite all of the hurdles of lockdown, this was still a terrific campaign, and in the first five weeks it generated more enquiries than any of my other listings," Ms Saunders said.
"As soon as we moved into Alert Level 3, every single one of our private inspections were fully booked, all the way up until the auction. That interest translated into seven registered bidders on the day – and five of them actively competed throughout.
"The home itself was walk-in-and-live. It's beautifully presented with a wonderful backyard and buyers are being attracted to the unconditional nature of auction.
"We focused a lot of communication on social media platforms and the market responded very well – this is a great example of how a good property will still fetch a premium price."
That was swiftly followed by the NZ$1,010,000 sale of 21 Royal View Road(below) in Auckland's Te Atatu South, orchestrated by Salespeople Lisa Smyth and David Downie.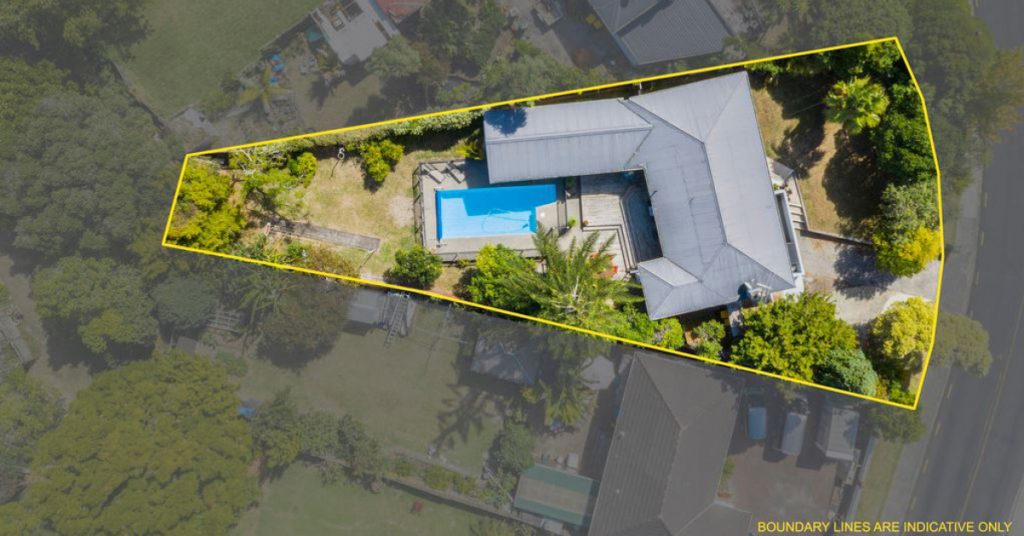 "It was certainly the strangest campaign I've ever run in my career because of COVID-19 restrictions, but we still ended up with a sale above the appraisal," Mr Downie said.
"The eventual buyers actually came through the last pre-Alert Level 4 open home and then came back for a second private viewing so they're delighted to have secured the property.
"There were obstacles – mainly the property still being tenanted – so I have to pay tribute to the whole team for ensuring time slots were available for private viewings.
"Despite some incorrect negative rhetoric, our office is actually extremely busy. I woke up this morning to four enquiries on one of my properties and two on another.
"You can really sense both vendors, buyers and potential vendors are extremely hungry to get the property marked kick-started now we're in Alert Level 2."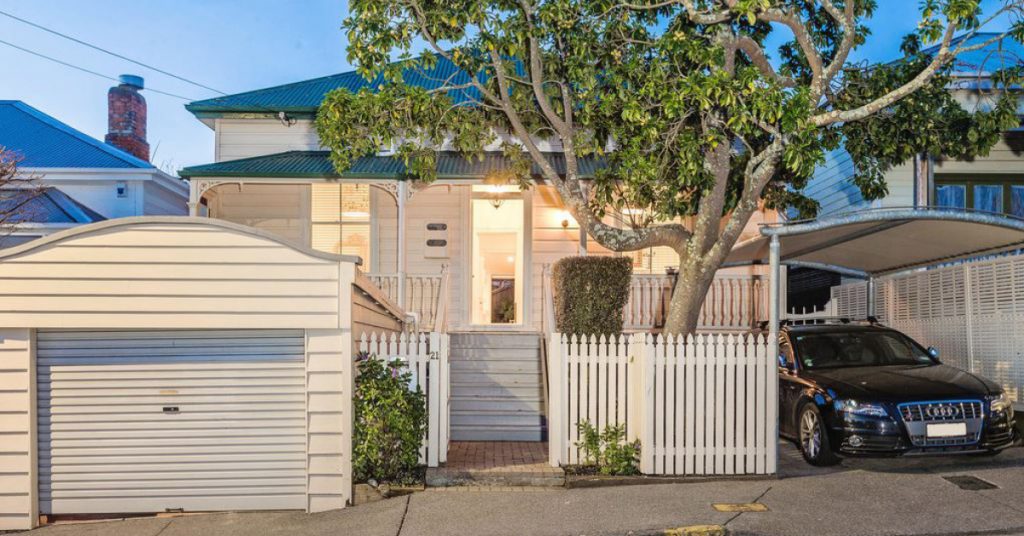 And to round the night off perfectly, Ray White Ponsonby Salesperson Sue Hatton successfully sold 21 Summer Street(above) prior to auction, for an undisclosed price.
Ray White New Zealand Chief Operating Officer Gavin Croft, who called both online auctions, said you could feel bidder confidence flowing even through a virtual platform.
"We're seeing multiple bidders on most properties so that gives us a real indication of a deep buyer pool looking to secure property now we're in Alert Level 2," Mr Croft said.

"The love for property hasn't shifted at all and we've seen that from the hundreds of enquiries we've received for properties, even when we were in Alert Level 4.
"There's never been a better time to bring your property to market with so many active and finance-ready buyers ready to pounce – potential vendors can take real confidence from these sales."

Aside from the Ray White Ponsonby success, it was a fully-renovated villa in Auckland City's Parnell that stole the show, as Ray White Epsom Principal Heather Walton and Salesperson Ryan Teece sold 49 Brighton Road(below) for NZ$500,000 over its CV via the online auction method.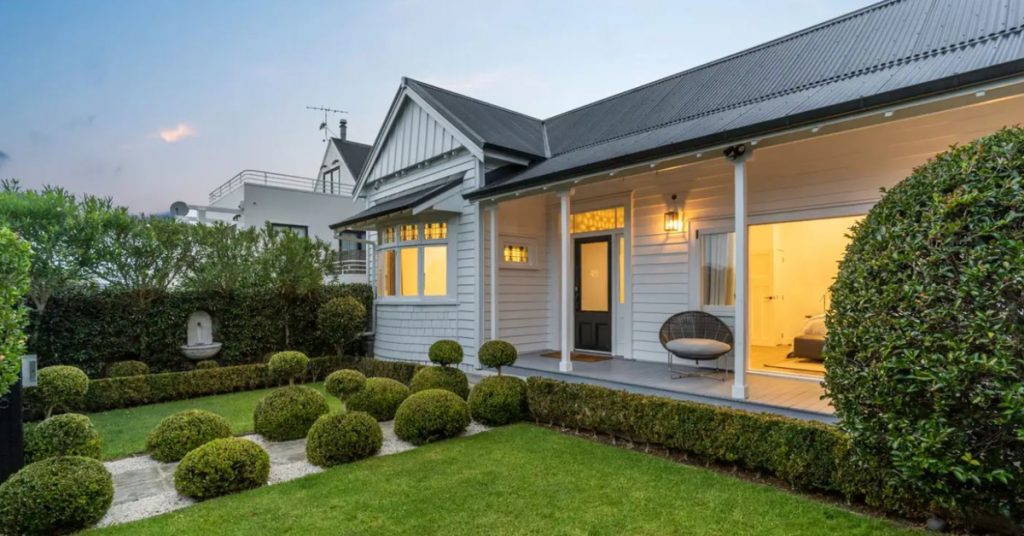 "The auction was originally scheduled for 22 May (Alert Level 2) but we rescheduled for two weeks time with buyers expressing their willingness to get a deal done as the earliest opportunity, even in lockdown conditions," Ms Walton said.
"All four buyers agreed to attend the auction if we held it last night, despite being two weeks early, and we took the unusual step of bringing the auction forward without a pre-auction offer accepted so the buyers could compete and own the property sooner rather than later.
"We consulted the vendors advising time was of the essence and nothing more would be gained by waiting. One of the buyers was in Doha on the phone, the other three in Auckland, but very happy to bid with our agents from the comfort of their homes.
"Every aspect of the auction process was put to use, resulting in our vendor being left under no illusion that every last cent was obtained, and a buyer happy in the knowledge they had social proof they had bought a desirable home."
For the video of the online auction of 2/2A Buller Street, CLICK HERE.