John Harman reckons his wife Karen Spires thought he was a bit nuts to build another block of apartments, but the former surgeon-turned-developer enjoyed the process of building St Marks in Remuera so much he's launched another luxury build next door – to a total value of $200 million.
Mark II, at 1 Macmurray Road, Remuera, will have 69 apartments with 11 different floorplans, offering something for everyone, with prices that start at $767,250 all the way to $11,241,000. They are being marketed by John Q of Ray White Remuera, with a display suite at 1 Macmurray Road, Remuera, open from 10:00am-2:00pm daily or by appointment.
John says one of his motivations for building the sold-out first block was because he loves Auckland and he wanted to create a lovely building for the city – that motivation exists with the second build, too.
Apartment living is a great, efficient way to live in a major city, he says, and Mark II will offer residents so much more than just an apartment.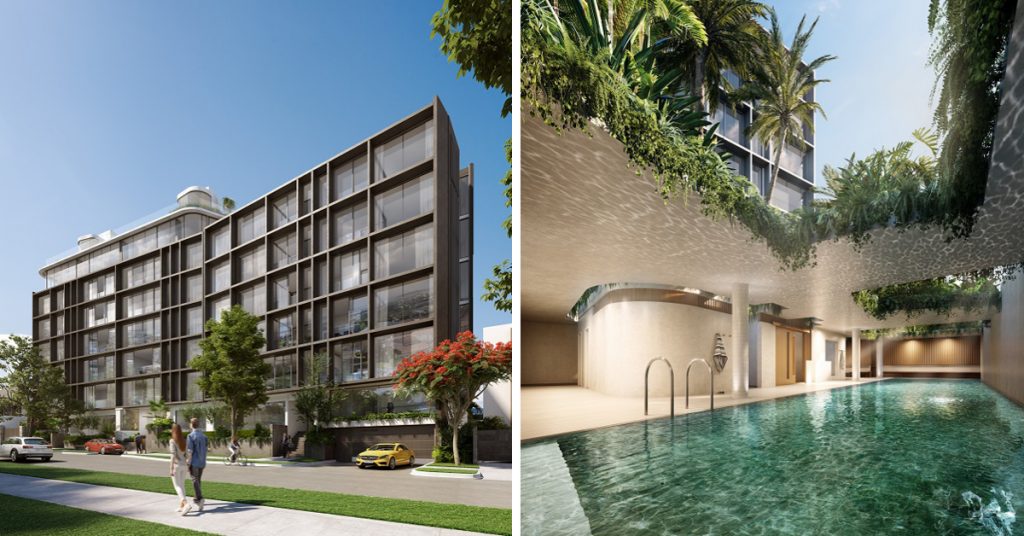 "I'm putting a wellness centre into Mark II [which] will have a large heated pool, sauna, spa, club room, wine room, private dining and outdoor barbecue area, yoga and exercise room and a communal foyer with a barista.
"I'm creating a hotel services-at-home type environment, which is a very avant-garde and sophisticated way of apartment living which I can see happening within major cities around the world such as New York, Melbourne and Sydney."
Mark II will be a neighbourhood in itself and on the doorstep to further amenities, like the new state-of-the-art shopping mall at Newmarket, plus bus, train and motorway connections to all directions.
It will also be on the doorstep of beautiful green spaces like Mt Hobson.
"We're pet-friendly so you can take your dog for a walk in this huge open green space, so it's quite a special place."
There will be one, two, three and four bedroom apartments, from a studio of about 55sq m to luxury penthouses up to 277sq m that also add exclusive use of the rooftop garden.
"The penthouses are something else. They have their own rooftop gardens with trees and low maintenance gardens, and they have 360-degree unbeatable view."
Other apartments, too, will have water, city or volcanic views.
"People said to me, 'what's going on here, what's your design and what's your philosophy?' and I said, 'what we have is all these volcanoes throughout Auckland which are green and this is another green space'. "We've got green roofs, fully covered with green plants, trees, shrubs, and then we're having a huge communal garden with exotic trees and plants to attract the birds and the bees, so what we're doing is creating our own man-made volcano in the heart of the city."
The apartments will be open plan with sun rooms, which are like an internal deck that can be opened up. They will also feature "full frontal" sliding glass doors. Squared-off oak parquet flooring has been designed for this building, and the build will be steel, glass, concrete and wood. They will appeal to downsizers, young professionals, families and single people, John says. "We're basically building a community."
View the full details of Mark II here.
This article is compliments of Catherine Masters, oneroof.co.nz