Introducing
Niki Neal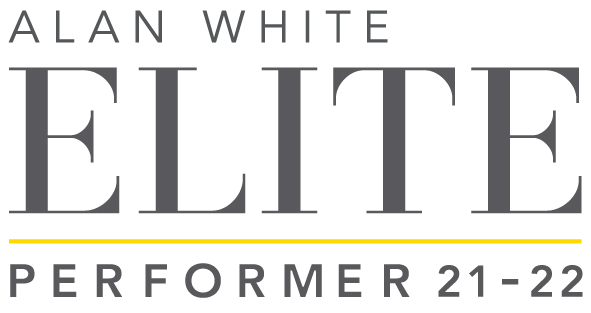 Niki is a multiple award winning agent with 20+ years of experience selling homes in Rotorua. She has a bachelor of finance degree from Otago University and attributes much of her success in real estate to her past experience in the accounting and banking industries.
A high level of Niki's business is repeat and referral business which is a testimony to the level of energy and enthusiasm that she dedicates to all homes she sells.
Niki doesn't give up when the going gets tough and is always going the extra mile to help her clients achieve the best possible result.
If you're contemplating bringing your home to the market, don't make any decisions until you have spoken with Niki. Her unique and creative approach coupled with her infectious enthusiasm will have you excited about coming on to the market.
Call today for a fresh fun approach to selling your home.
Testimonials
---
"Niki Neal is an awesome sales person. She will go the extra mile and makes you feel at ease. Her enthusiasm to help you get the best possible sale is tops Niki knowledge of area is second to none.. Both Barrie and I would recommend Niki to anyone is either selling or buying a new home. Barrie and Lyn Clark"
---
---
"Niki was absolutely amazing. I would highly recommend her to anyone. I have bought and sold a lot of houses, also from overseas, and her attention to detail was impressive. She was unbelievably organised, was available at a moments notice, managed and arranged all the necessary tradesmen and valuers and all of the extra paperwork with us being based overseas. Her advice was spot on and we got a sale in the time frame and price range that she appraised. I couldn't have asked for more, highly, highly recommended."
---
---
"Niki goes above and beyond of what it expected of her. She is very passionate and helpful."
---
---
"Niki was very professional, responded promptly to queries"
---
---
"Very pleasant and helpful with our needs in a short window period before closing date of sale offer."
---
---
"Very professional Always makes time to talk and leaves me with no unwanted surprises."
---
---
"Niki has been amazing at every step of our house sale journey. She has given us the best advice and we have been more that happy with her service. I would say more than 10/10 if that was possible."
---
---
"She communicated well, kept me informed of every aspect of the sale procedure, open home details, prospective buyers, what was expected of me and herself. Easy to contact."
---
---
"Niki went above and beyond and was so kind during a pretty stressful time"
---
---
"Niki talked us through the different marketing options and explained the pros and cons very well, Niki recommended the 2 week deadline sale option and it definitely ticked all the boxes and got us a great result."
---
---
"We loved Nikis infectious enthusiasm. She was highly professional, but in a friendly cooperative manner. We felt a comfortable affinity with her and nothing was too much trouble for her. She gave us the impression that we were part of her team and we were always her number one priority."
---
---
"Easy to deal with, always informing with great advice and fully transparent."
---
---
"Very professional and friendly in her approach."
---
---
"Excellent agent, willing to go above and beyond! Passionate about helping people"
---
---
"Nikki was easy to deal with and its easy to see she is good at her job. During trying times, new rules and unknowns as a result of covid 19, she was able to find the result i was hoping for. She was able to keep me informed throughout the proccess and was always on top of any problems that occurred along the way."
---
---
"Niki was fantastic to deal with. She went out of her way to help in any way she could. She was always friendly and upbeat and she made buying our first house a reasonably easy and pleasant process."
---
---
"She was fantastic, everybody I dealt with from Ray White was friendly and helpful."
---
---
"I appreciated Niki's experience in being able to guide me through the process. Niki was willing to go the extra mile for me to enable me to purchase this property when I did."
---
---
"She did exactly what she said she would, communicated well & delivered a very timely result for us."
---
---
"Niki is always very pleasant and above all professional. She is knowledgeable and I have every confidence in her."
---
---
"Niki is a super star. She goes above and beyond to help her clients achieve their goals either buying and selling. She has been God-sent to us. She has tirelessly work for us. She has a good and big heart. I'm very confident that she will do this for each of her clients. Super happy to work with Niki. Will definitely 100% work with her again."
---
---
"Niki offered professional, friendly advice at every opportunity. Her communication and knowledge of the property market is outstanding and faultless."
---
---
"I just wanted to say how impressed I was with the service you provided to Logan and Amy throughout their sale and purchase. You were proactive and kept all parties in communication at all times. I do feel you went over and above and will definitely recommend you to any of our Vendors in the Rotorua area. Thanks again!"
---
---
"Highly competent knowledgable agent with an approachable fun supportive personality"
---
---
"We had met quite a few real estate agents throughout our time looking for houses. Niki was definitely one of the best! Very approachable and easy to talk to. She wasn't pushy at all."
---
---
"Niki is very professional, gave us ideas to help maximise our sale and got the job done with minimal fuss."
---
---
"Niki was a pleasure to deal with, she answered any questions we had and was an excellent go-between with us and the vendors."
---
---
"Very engaging professional lady. Came in to the office even though she was on holiday. Sold our house within 3 weeks."
---
---
"Marvelous lady. Knows her stuff and gave good advice. Sorted out quite a few hiccups and achieved a great sale price."
---
---
"Her communication during the process was excellent. Totally approachable and very professional."
---
---
"So easy to communicate with. Really interested in our situation and although it was difficult she supported us through every step."
---
---
"Niki was highly professional and kept us informed of interest every step of the way. Very knowledgeable about the Rotorua housing market and gave us great advise and we never felt pressured at any time."
---
---
"Niki is professional, friendly, honest and amazing to deal with. She would have to be the best real estate agent in Rotorua and one of the very best in NZ. I'm so pleased we have her here in Rotorua and wouldn't hesitate to recommend her to anyone."
---
---
"Niki was an extremely good agent, gave us good advice and delivered 'the goods'. I would recommend her to anyone no matter who she worked for."
---
---
"She was extremely professional and full of enthusiasm. She spoke knowledgeably about the market. She listened to our needs, tailored the marketing to us, and was open and honest."
---
---
"Niki has worked with me and my family for a few property sales and purchases. Always energetic, motivated, great communication and willing to go the extra distance."
---
---
"She's totally professional, extremely personable and approachable, nothing is too much bother, we've both bought and sold a property with Niki and both processes have been really easy,"
---
---
"Niki is a very experienced Real Estate agent. She is a hard worker and passionate about her career."
---
---
"I found Niki extremely easy to deal with, very professional and her bubbly personality made the buying process a whole lot easier."
---
---
"Niki is always open and helpful. She has a good knowledge of Rotorua and property in this area. She is honest and very professional."
---
---
"Niki is a fantastic agent. She is motivated, great with communication and offers sound advice."
---
---
"Niki did a huge amount of work to secure the sale. She kept in contact with us throughout the entire process."
---
---
"Lovely lady who couldn't have been more helpful."
---
---
"I'd recommend Niki because she's friendly, positive, thoughtful of the sellers feelings and just got the job done without any hiccups. She certainly kept me up to date with the progress of the sale. Thanks Niki. We love you to bits....."
---
---
"Niki was very professional and friendly, she went that "extra mile" for us."
---
---
"I found Niki extremely professional, and as this was the first time I had to make independent decisions. She talked me patiently through the whole process, and I found increasing confidence as I went through the stages of selling my house. At no time did I feel any stress, she answered my questions over the days with patience and displayed considerable integrity."
---
---
"Niki was always very approachable, easy to talk to and discuss any issues or concerns, Niki had a strategic approach and managed several offers in a planned manner. I believe she worked very hard for us to get the best possible outcome."
---
---
"She kept us well informed throughout. Was energetic, motivated and always contactable."
---
---
"Niki was very personable, thoughtful and respectful."
---
---
"Niki is a true professional, who was wise enough to make the correct call and provide the right advice when the tenant of our property fell ill and open homes had to be delayed."
---
---
"Niki is very friendly and professional. She understood our situation and worked around what we wanted to achieve from the sale of our property. We are more then happy to recommend Niki to a friend or colleague, in fact we already have. "
---
---
"Niki has a great personality, an eye for detail and the ability to listen to our needs and general understanding of our circumstances. She has a high level of experience too."
---
---
"Niki was extremely helpful and knowledgeable about the whole process of buying and selling houses. She is also very personable and easy to get along with."
---
Previous
Next
Awards
---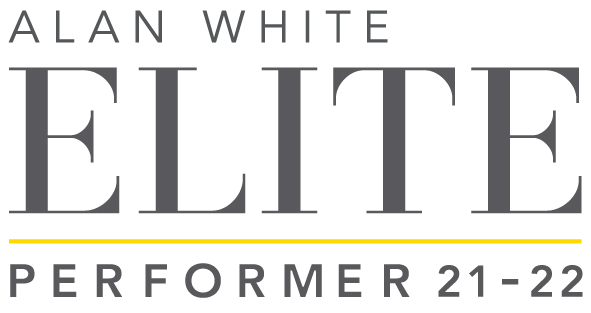 ---
2021/2022 - Elite Performer
2021/2022 - Premier Performer
2020/2021 - Premier Performer
2019/2020 - Premier Performer
2018/2019 - Premier Performer
2017/2018 - Premier Performer
2017 - Premier Member (NZ)
2016 - Executive Performer (NZ)
---