Introducing
Nicky Hattam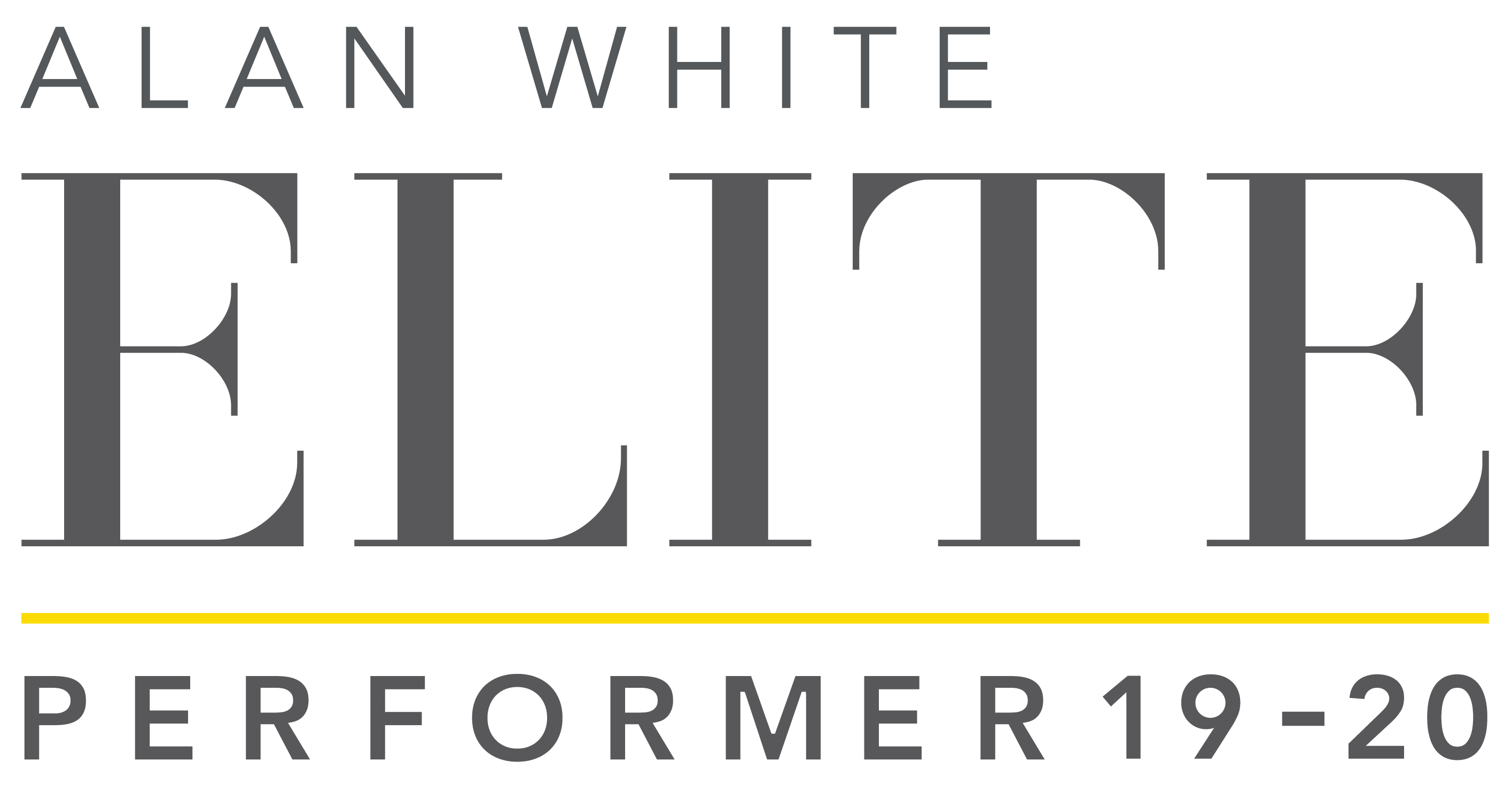 Nicky has over 15 years experience in the real estate industry. Whatever your property needs, whatever your goals; Nicky knows how to make them happen – she has the right knowledge built on a foundation of solid experience.
Nicky's success comes from her commitment to her clients. She takes the time to fully understand her client's needs before putting in place a strategy to bring about a successful outcome. Communication with her clients forms the core of Nicky's work. She maintains a transparent, honest and up-to-date approach to client communication, ensuring that her clients are always in the loop and fully informed.
Nicky also brings a tenacious attitude to her work – a never-say-die outlook that assesses every possible strategy that could lead to a positive outcome for her clients. Nicky adopts a 21st century approach to marketing and social media strategies with regard to selling property and attracting potential buyers. Nicky leaves nothing behind when it comes to working for her client's success, and brings a high level of professional commitment to every client relationship.
Nicky has won numerous awards, including being the number one sales agent for the Ray White Birkenhead office since 2012 and receiving numerous customer service awards. In 2016 Nicky reached the status of a Ray White Elite Member.
With Nicky you get a real estate agent who seeks to deliver the whole package in terms of making your property dreams a reality. Her strong knowledge of the local and national property markets, her tenacity, positivity and her experience make her a natural first choice to represent you and your property.
Testimonials
---
"We were blown away by the amazing service from Nicky and also Crystal. From the very beginning, everything was explained in detail and clearly so we never felt in the dark about what was happening or going to happen. The level of detail in Nickys reports from the open homes was awesome and most expected, as were the weekly reports from various web sites."
---
---
"Nicky has been amazing. Her communication throughout was great and made the whole process much less stressful than we had thought it would be. And we achieved an amazing result! Would not hesitate to recommend Nicky! "
---
---
"We were blown away by the amazing service from Nicky and also Crystal. From the very beginning, everything was explained in detail and clearly so we never felt in the dark about what was happening or going to happen. The level of detail in Nicky's reports from the open homes was awesome and most expected, as were the weekly reports from various web sites."
---
---
"Nicky's follow through and guidance with the prospective buyers meant that we had great info on our side to maximise the amount we got for the property and that the buyers weren't shy to bid."
---
---
"I couldn't be happier with the way Nicky ran the campaign and the price we achieved on auction night."
---
---
"Very helpful always positive persistent!"
---
---
"Nicky was really good (and patient) explaining the home buying process and walking me through buying my first home. She was friendly & professional and made an effort to ensure everything went smoothly."
---
---
"Nicky worked very hard to achieve the sale of our property, she was most helpful in resolving matters relating to the listing. Nick gave us very sound advice and communicated extremely well with the sale process."
---
---
"Nicky has been amazing. Her communication throughout was great and made the whole process much less stressful than we had though it would be. And we achieved an amazing result! Would not hesitate to recommend Nicky!"
---
---
"The effort put to conclude the sale was spot on, she always kept in touch with any updates from the vendor, she put lots of effort and time"
---
---
"Nicky was a very good listener who was easy to talk to, very willing to commit her time freely, was very professional and efficient."
---
---
"I had the fortune to work with Nicky recently when she recently marketed, negotiated and sold my property. Her professional approach to appraisal, presentation, advertising, marketing, research, negotiation and after-sale advice was impressive. She was patient when answering all my questions and provided sound practical advice when it came to deciding on choices. I have no hesitation in recommending Nicky to provide you with the best of care and advice for your property transaction. "
---
---
"Nicky has always been helpful and professional. Also knowledgeable and friendly"
---
---
"We recently purchased a property through Nicky Hattam of Ray White, Birkenhead. Nicky was completely professional throughout the whole process. She, along with Roy, was very efficient and enthusiastic, and worked hard to make everything flow seamlessly – a real pleasure to work with. Thanks Nicky!"
---
---
"Whenever we needed assistance Nicky provided us with sound beneficial advice at every step throughout the process of the sale. Nicky was always prompt and courteous in answering our many questions when we needed some help and she was always kind and patient in answering to us in a way to help us understand any complex issues. The advice which Nicky gave us was always realistic and very practical which enabled us to make quick confident decisions during the sale progress. We would highly recommend Nicky to anyone intending to sell. "
---
---
""Thanks Nicky and Roy. You made a complex and emotional journey so easy. Also your warm, two-way communication style made room for as much, or as little, input into the process as we wanted. We'd have no hesitation recommending you to others.""
---
---
"Nicky Hattam and her team sold our home in September 2015, Northcote. We were ecstatic with the outcome. Throughout the process of us renovating, Nicky kept in contact and proved us with advice, however she was never pushy for us to sell. We formed a trusting bond with Nicky and her team. I believe that from following her guidance we gained the highest profit possible. A big thank you to Nicky, Roy and the Ray White team. Nicky Hattam and her team sold our second home in Torbay, 2017. Even though it was a difficult situation, selling under matrimonial separation, Nicky was constantly professional, understanding, patient and supportive. Nicky and Roy worked incredibly hard and made this difficult situation much easier to deal with. Thank you once again "
---
---
"A huge thank-you to Nicky Hattam who recently sold our house in Birkenhead. We have three young children and were moving overseas a few weeks later so needed a quick efficient sale, for the best price in a changing market. Nicky came highly recommended by other people in the community as to her above and beyond work ethic. Being transparent every step of the way, Nicky had the perfect balance of professionalism and ability to personally connect and support our family through the natural stresses that came with our situation. We found her to be encouraging and very good at what she does. We would highly recommend Nicky to anyone who wants a highly skilled, honest and hardworking real estate agent. She genuinely cares about her clients and will go above and beyond to ensure a good sale while making the process as easy as possible for her clients. Thank-you so much Nicky and Roy."
---
---
"Nicky was amazing. Really professional, listened to us and always had time for us. If there was a slight issue she was there with the solution, her team were great also. We felt Nicky went out of her way for us but this is no doubt just part of her service. She really cared with what we had going on, and for me personally I am grateful for that. Highly recommend.""
---
---
"When we made the decision to sell our Hillcrest property we had no hesitation in choosing Nicky Hattam and it was definitely the right decision. We knew Nicky from the many properties she has marketed in the area and were confident in her skills, professionalism, enthusiasm and willingness to provide regular market data. After meeting Roy we were delighted to also have her experience. From arranging photography and marketing materials to providing regular updates during the marketing campaign we knew our interests were being well looked after. Although the campaign took a little longer than hoped, Nicky and Roy continued to work towards finding buyers our property would appeal to. Through Nicky and Roy we achieved a selling price that reflected the value of our property as a unique home. We would also like to thank the Ray White support team who work behind the scenes to support Roy and Nicky. "
---
---
"Nicky H and Roy Dong of Ray White Birkenhead recently managed the successful marketing and sale of our residential property in Hillcrest. From the initial appraisal, followed by the marketing and auction processes, Nicky and Roy emphasised strongly and comprehensibly the special characteristics of the property. Throughout, the marketing programme featured their active participation both locally, nationally and internationally. Both Nicky and Roy provided ongoing guidance and assistance in concert with excellent communication. Written weekly reports on progress and levels of interest plus regular face-to-face evaluations provided us with constant and relevant information. The energetic and well-planned marketing of our property resulted in an auction sale with the desired outcomes. Their professionalism was a major factor in our successful sale. Following this experience, we highly recommend Nicky H and Roy Dong to prospective clients. "
---
---
"My huge thanks to Nicky Hattam who recently brought me through the marketing process for the sale of my family home in Beach Haven - La Vallette. Her advice, encouragement and guidance including regular open home procedures and post feedback re attendances etc were all instrumental in the very successful auction outcome. My family and I are not only grateful but appreciate knowing Nikki served us more than well. "
---
---
"I would like to thank you for the awesome job you did on the sale of my house recently. You were transparent at every step of the way, I loved the regular phone and email updates, and your personal and positive approach made my house selling journey so much easier. It is due to the successful outcome I am able to pursue a new and wonderful life in my independent apartment living at the Mayfair village and I can honestly say that working with you has made this all possible for me. Nicky it will be my pleasure to recommend you to anyone who would benefit from your wonderful approach to making our dreams come true. Cheers Karen :-)"
---
---
"Quick reply, put great effort to help me !! Sarah"
---
---
"The way Nicky worked with the apparent incompatibility of market expectations with ours as sellers - when it would have been easy to walk away from the result of the auction - but instead working with what she had - truly impressive."
---
---
"Outstanding service. Seamless process management on her part. Timely communication. Just overall a trouble free and dare I say a pleasurable experience."
---
---
"Nicky has been supportive, friendly, capable, and always positive. She managed to get me the price I wanted, and has been a pleasure to work with. "Satisfied customer @ Birkenhead""
---
---
"Nicky Hattam was truly amazing with all her help, support and knowledge in both selling the old and purchasing the new home."
---
---
"We found Nicky to be highly professional and motivated. She was always transparent and easy to communicate with. The reporting, advice and communication with us was thorough and easy to understand."
---
---
"Nicky has always been a trusted adviser, she went above and beyond to help make property presentable and worked very hard during auction to get us what I believe is a very good selling price. She answers all questions simply and is always available. She does all this with a smile and genuine warmth."
---
---
"Nicky was clear, honest, prompt, highly communicative and friendly to boot! She never left us guessing and always pre-empted our need for information or updates. She never made us feel like she didn't have time for us."
---
---
"Nicky is an absolute professional!"
---
---
"Very professional and thorough. Great communication and kept us well updated throughout the process."
---
---
"Nicky Hattam and Roy Dong both have been very nice and friendly. Their professional knowlege and pertinent advice were very helpful to our first home purchase."
---
---
"she is doing a good job and is nice to deal with"
---
---
"Nicky was positive and helpful throughout the process."
---
---
"She was simply excellent. We are very busy and she always made time and kept us well informed of everything that was going on. She was realistic and was upfront and no messing. Great to deal with - we have highly recommended her to a couple of our friends already."
---
---
"The service Nicky has provided has been excellent, she kept me informed every step of the way."
---
---
"Nicky Hattam is fantastic to deal with, she always keeps in contact by phone or email and everything ran smoothly"
---
---
"Nicky has been an absolute pleasure to deal with. Very clear and to the point. Calls a spade a spade. Fantastic communication and couldn't fault the service."
---
---
"Nicky our agent was fabulous. "
---
---
"Nicky always had my best interest in mind and as I did not live near the property being sold she did a lot of extra work in order to help me."
---
---
"We found Nicky Hattam exceptional and professional. Very lovely to deal with."
---
---
"It is with absolute pleasure that we would recommend Nicky Hattam if you are considering selling your property. Nicky was an absolute professional at all times and incorporated our lifestyle into the timings for open homes and viewings of our property (while accommodating the children I look after from home along with my own). Nicky's marketing skills and knowledge of the profession made it all seem very smooth sailing, in what could have been, quite a nervous and unsettling time for anybody. She kept us up to date with all progress, feedback and appointments daily along with written reports weekly. Our property sold in 3 weeks at auction for a price well above our expectation. R & P Arthur, Hillcrest October 2011 "
---
---
"Nicky was a pleasure to deal with. As first home buyers, her friendly and approachable manner was refreshing. Nicky was never pushy. Instead she makes things easy and exciting. Thanks again for being an awesome agent Nicky. Best of luck, Shona Salt "
---
---
"I was recently put in the unhappy position of acting as executor of my deceased mother-in-laws estate. This entailed the disposal of her home and many years of memories. I contacted Ray White Real Estate at Birkenhead and had the great good fortune to meet Nicky Hattam. I confessed my ignorance of residence sales and Nicky took over. She explained all the ins and outs of sole agency over multi-listing and made very sure that I was thoroughly briefed on all my commitments and responsibilities. Upon being given the sole agency Nicky swung into action, arranging agent valuations, advertising and open homes. Three weeks of these were followed by an open auction and resulted in a sa "
---
---
"Nicky was excellent, she took into account our lifestyles and shift work, controlling when clients came through. She knows the market in the Hillcrest area well and achieved a great price for us, exceeding our expectations by a good margin. "
---
---
"We have worked with Nicky as both a buyer and a seller and in both cases been very impressed. We found Nicky's integrity refreshing. We benefitted from her market experience and knowledge. She is honest and balanced in advise and genuinely works for the customer. We would recommend her as an excellent real estate agent to work with. "
---
---
"I just wanted to say thanks so much for staying in touch so regularly; you really are an awesome real estate agent. I have met a lot and probably none I like as much as you. You really are dedicated and you really make the effort to stay in touch with your clients. You send me cards and note pads and even the property investor mag, you really are a sweetie. You are also very easy to do business with, many agents I find irritating. (Just because many are) I just wanted to so thanks so much for all your efforts, and if I ever need an agent you will get my business that's for sure. I predominately deal with commercial though, I am sure you know that, I would only buy residential if there was a reason or purpose like the Rebecca situation. Thanks again for everything. "
---
---
"Hi Nicky We would just love to say a big thank you for all your hard work and professional attitude in the past weeks selling our house. Please find attached happy photos. "
---
---
"I highly recommend Nicky to sell your property. Nicky is an honest, no-fuss and bubbly person to deal with, which is lovely in such a hot and aggressive North Shore market. She exceeded our expectations (and we were initially one of the sceptical "couldn't we just sell it ourselves?" types) and proved her knowledge of the market in Hillcrest. "
---
---
"Just a long overdue thanks to you both for the time and effort you both put into selling our house at 19 Clarence Road, Northcote Point. It was great working with you both in the process of selling our house. Your kindness and consideration to us both was greatly appreciated. Also many thanks for that great gift basket you gave us, we and the family have greatly enjoyed all the lovely goodies. All the best for the future with your house sales. I feel sure you will both be millionaires soon! "
---
---
"Having Nicky as our agent was great. She was genuine, friendly and hardworking. We found her communication excellent and we appreciated her honesty. She told us what we needed to hear as opposed to what we wanted to hear. Dealing with other agents made us realise that she was going the extra mile to ensure we sold for the price we wanted. We would definitely choose her to help us buy and sell in the future. "
---
---
"A wee note on behalf of my brother Steve and myself—to say "thanks" for your behind the scenes efforts in selling our late father's unit. You were one of three Real Estate agents we approached and what steered us to you was your efficient, no nonsense manner. You made eye contact with us throughout our meetings and fully explained the selling/auction process in an easy understanding and understanding jargon. We asked for confidentially with our personal sale and you delivered. Your no "nonsense" and "straight up" manner was a breath of fresh air for Steve and I. You got on with the job and delivered a good result with two pre auction offers within a week. The first offer ws too low and you advised us not to undersell the property and we were guided by you, the second offer was realistic and more to what we had in mind. You acted swiftly with bringing the auction forward as per our request and a good result was achieved—good on you girl! Steve and I would recommend you to anyone wishing to sell their property. Many thanks and all the best. "
---
---
"It has been a real pleasure to deal with Nicky, an agent with a particularly good knowledge of the local area. She is diligent and hard-working but always happy to take the time to talk through whatever needs to be discussed. I never found myself wishing that I had instructed a different agent. I would unreservedly recommend Nicky and the team at Ray White Birkenhead. "
---
---
"Many thanks for your interest and attention in our real estate activity over the last half year. It has been a pleasure to have met you and to have seen both the intelligence with which you pursue your career and the warmth you display to your clients. We wish you every success in the future. "
---
---
"I am writing to you to thank you for your work in the sale of our property in Birkenhead. My wife and I were impressed with your professionalism; we were particularly pleased with how you kept us informed with the marketing and feedback during the sale process. You always found time to answer any questions and you made the process very easy for us. I would have no hesitation in recommending you to any person considering selling their property. "
---
---
"Thanks very much for your hard work and constant enthusiam and energy! From day 1 you kept me informed and updated on progress , the ups and the downs, which made selling my house less stressful than it could have been. Should I ever be looking back over the shore I will call on you first! "
---
---
"We had a number of agents come through to appraise our house for sale. Although all could have done the job, Nicky really stood out for us. We chose Nicky for her straight up, no-nonsense but friendly approach which left us feeling confident about what the market was like, how the house would be marketed and what to expect from the sales process. True to her word the house was marketed as planned and she kept us fully informed through the whole process. We were very comfortable working with Nicky and intend to recommend her to anyone in the market looking to sell their house. Thanks Nicky. "
---
---
"Very professional, excellent communication throughout the whole process. A pleasure to deal with "
---
---
"To Nicky Hattam, Ray White Birkenhead Many thanks for selling this property. After dealing with so many sales agents that treat selling houses as a hobby it was good to find an energetic agent with some go and experience to put this deal together. And the fact you got me $10,000 more than I expected a real bonus. I have given your phone number to my brother who is a very active in property for rentals so hope you can do as well for him. Kind Regards Spencer Black "
---
---
"We have absolutely no hesitation in recommending Nicky Hattam to anyone who is considering selling their property. She truly knows the market intimately and her advice and manner is extremely professional in all aspects and yet she has that personal touch that takes out the stress during the sale and auction process. " She does put you first". "
---
---
"We were very impressed at Nicky's energetic and enthusiastic approach to selling our house in Northcote. Her professionalism and efficiency in managing the process was outstanding, and she balanced that with a very friendly and approachable manner that made selling our house a lot less stressful. It is very evident that Nicky has been in real estate for a long time and is skilled at what she does. We were impressed with how hard she worked and it payed off with her obtaining a great price for our house. We will definitely consider working with her again if we need to sell another one. Thanks Nicky! Carey, Laura, Ezra and Finn" "
---
---
"Dear Nicky, My sincere thanks for all the hard work you put into selling our family home over the past six to eight weeks. The end result is absolutely fabulous and all the family join me in saying a huge 'Thank You'! You made the whole process so 'stress less' for me and the way you kept us all up to date each week was really appreciated. Just as important, I think, was how at no stage did I feel pressure from you. It has been a great pleasure having you working on my behalf, so thanks again Nicky. Ann, Linda and the boys join me in wishing you lots of success with your sales in the years ahead. Sincerely, Rae Brere "
---
---
"Dear Nicky, First a few lines to thank you very much for all the time and effort you put onto selling our house. Secondly our thanks to your team especially Tim Obern who did an excellent job during the auction process. It was sold quickly and professionally which meant an easy transition with minimal stress to us. "
---
---
"Hi Nicky Just a quick note to say how much I appreciated your help with the marketing and sale of my Auckland property. You were always so willing, communicated well on the progress of the marketing and gave me a realistic idea of what I could expect so there were no unwelcome surprises. The reports you provided following each week's open homes were excellent and most informative. I enjoyed working with you very much, and was most happy with the outcome. Good luck with all your future sales! "
---
---
"Buying my first home was daunting enough but with the market doing what it was doing at the time I chose to purchase made it even more so. Nicky made the process run smoothly, explaining everything that was happening and that needed to happen with clarity and professionalism. Nicky made an extra effort to satisfy a particular aspect of the sale going beyond what I would expect as standard of her role which, ultimately, led to the successful purchase of my new home which I am wrapped with. Nicky remained in touch during the entire process right up until I had moved in when I had a visit to see how everything was. Her positivity and enthusiasm at all times made everything pleasant which considering the nature of what was happening was great. Having had a couple of previous questionable experiences with what I considered to be unprofessional and self-motivated agents it was refreshing and reassuring to deal with someone like Nicky who not only was what I expected but who exceeded my expectations. "
---
---
"Hi Nicky I was very relieved and pleased when you closed the sale of the Palmerston Rd property recently. As we know it was an unusual place and a bit of a challenge but it was obvious you were motivated and prepared to put in the hard work. I admired your and Katrina's professional approach, clear explanations and good communication. Thanks very much and I hope we can do business again. Rhys Grant "
---
---
"We appointed Nicky Hattam (Ray White, Birkenhead) offering an exclusive sales agreement, as we were totally impressed with her extensive knowledge of Real Estate on the North Shore and in particular the local area and surrounds, her obvious marketing competencies, supported by her impressive sales record and the extremely professional manner that Nicky brought to the table. We were not disappointed with our decision. Nicky is passionate about Real Estate and the wellbeing of her clients. She easily understood our needs, had great ideas and was outstanding supporting and advising us through the sales process from Open Homes to Settlement. Nicky definitely works very hard for her clients; she is a calm, caring and astute professional salesperson who manages difficult situations skilfully and compassionately. Nicky's communication with us was superb at all times and she always went the extra yard to keep us fully informed making sure our selling experience was free of stress and worry. Along with being very professional, Nicky is a delightful warm person who clearly loves achieving "
---
---
"My partner and I highly recommend using Nicky as your agent, we purchased our first home through Nicky and we felt she really listened to what it was we were looking for and fairly represented our interests as well as the vendors. We would definitely use her services again. Kind regards Mikayla "
---
---
"Dear Nicky Thanks to you, I am now happily settled into my new home. One of my pet sayings is that "Actions speak louder than words" and you, are someone who has proved this to be so true. Never have I had such a rewarding experience, in all my many moves, up and down N.Z. You do your profession proud. All things went perfectly, and we got a very happy and rewarding sales result. Never fear, your fine work will be told to all who will listen, and I especially will be giving the highest recommendations. Never Have I had such a wonderful Agent, look after me so well. Many thanks. Yours sincerely Nita Roberts "
---
---
"We had the good fortune to meet Nicky Hattam when we decided to sell our Auckland home. She has been such a pleasure to deal with, keeping us informed every step of the way. During the three week lead up to our auction she kept in contact with us almost daily passing on feedback from prospective buyers. Her guidance , professionalism and enthusiasm made the auction process a smooth, exciting and positive experience. We have no hesitation in recommending Nicky and would seek her out if we ever need the services of an Auckland agent again. Thank you Nicky. "
---
---
"She has great communication skills without being too pushy, she is experienced and knowledgable, she is a hard worker and I found her very personable."
---
---
"Nicky was always helpful and kept us up to date with how the house promotion was proceeding."
---
---
"For want of a better expression, Nicky gave it her all. She kept me informed over every minor matter and gave me regular feedback and helped out with advise and ideas in order to obtain the optimum price."
---
---
"Nicky was very helpful and fillful our brief to the letter.\ Understood what we wanted and did not try to change talk us in another direction, like some other agents."
---
---
"Nicky was friendly, energetic and committed to a sale without being pushy."
---
---
"Very professional, excellent communication throughout the whole process. A pleasure to deal with"
---
---
"Nicky was/is amazing. Her level of service is out of this world. \ \ Would highly recommend and definitely use again."
---
---
"Nicky is a true Professional that tells it exactly how it is."
---
---
"Nicky was excellent, she took into account our lifestyles and shift work, controlling when clients came through. She knows the market in the Hillcrest area well and achieved a great price for us, exceeding our expectations by a good margin."
---
Previous
Next
Awards
---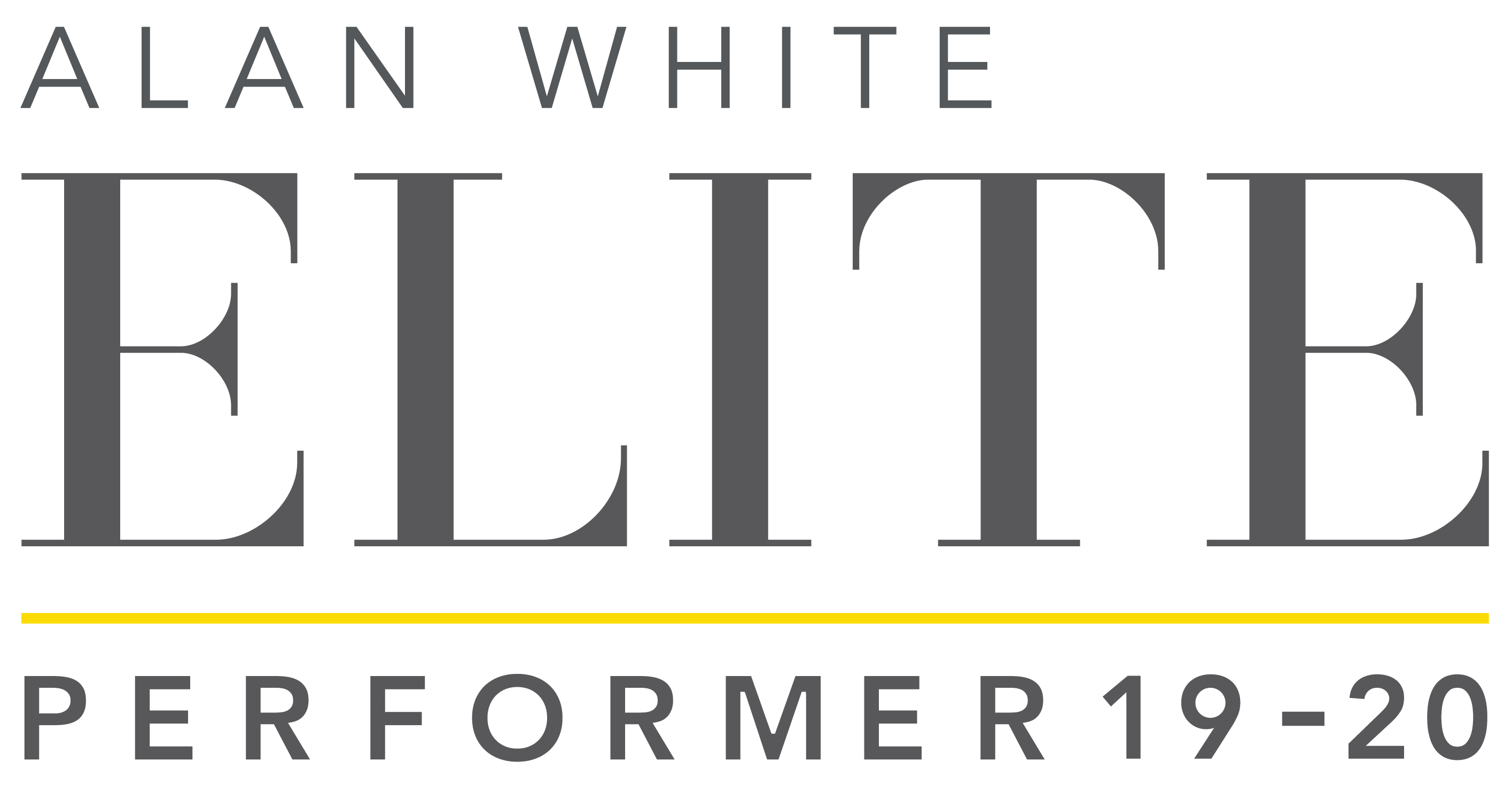 ---
2019/2020 - Elite Performer
2019/2020 - Premier Performer
2018/2019 - Premier Performer
2017/2018 - Premier Performer
2017 - Elite Performer (NZ)
2016 - Elite Performer (NZ)
2015 - Premier Member
---