Introducing
Monika Maynard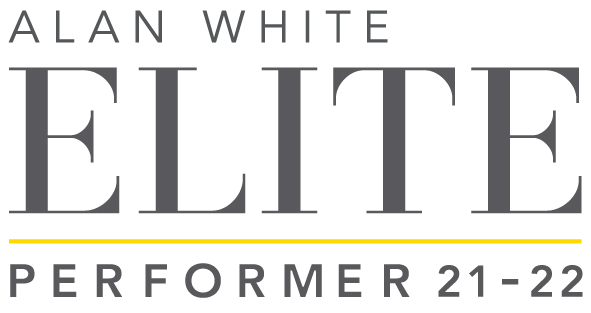 Monika has raised her family in South Auckland and has indepth knowledge about residential real estate in the area. With many successful sales results and very happy clients throughout Manukau and the greater Auckland region, you can rest assured that you are in the best possible hands!
Homeowners become clients, then become friends - We feel that Monika genuinely cares and is absolutely trustworthy. She will not sugarcoat or dangle empty promises in order to just get a sale but will make sure that our goals always come first. It helps that she's the foremost specialist in the area and we've sold 2 properties through her but her greatest attribute is her sincerity.
Monika stands by the statement by Jay Danze - "Your smile is your logo, your personality is your business card and how you leave others feeling after an experience with you becomes your trademark."
Homeowners trust her expertise in all areas when they are considering selling their home, which can be a challenging process – especially when they are parting with what is often their largest asset. She strongly believes her role is to provide solutions to help people achieve the hopes and dreams that they will realise once their home is sold. Buyers love her honesty and willingness to help them through all that is required to buy in today's market.
"Everyone has a different goal - it could be anything from achieving financial freedom to retire or finding somewhere bigger for a growing family. Everybody deserves a premium result and premium service. I always remind people that it is the process that gets you to that premium result – NOT the promise of price."
Over the past 11 years, Monika has been awarded many accolades including Chairman's Elite, Elite Performer, No.1 Salesperson 2 years in a row with a previous brand and has sold over 300 Million Dollars worth of property, but it is the happiness that she sees when helping to achieve her client's goals that drives her.
Call Monika TODAY on 0274 832 515 for a confidential discussion at yours or over a coffee (always Monika's shout), a complimentary market opinion, excellent service, advice, and outstanding results!
Testimonials
---
"We knew Monika before we met her. Her Smiling face and name have been on a number of SOLD properties in our area. When the time came for us to sell our property, we had no one else in mind to ask to help us but Monika. We were not disappointed with our decision to pick her. It was not that easy to sell the property with Covid 19 situation and the changes of loan regulations looming. Monika has been honest and realistic throughout the whole process. With her unquestionable knowledge of the property market, we put our trust in her and we managed to pull through despite the challenges. Hats off to Monika and Aryaan for making the sale happen. Cheers guys! Rowena & Roque"
---
---
"I first met Monika when we came to look at a property and she was the agent. At the time we were living in Tauranga and looking to move to Auckland. Though we did not pursue that transaction but dealing with her resonated with me because she was very professional had a kind and calm friendly nature. That is why when we decided to sell our property in Auckland, she was the first person that came to mind. Having to deal with market changes and Covid these challenging times she made them feel not stressful. Throughout the whole process Monika has been hands, using clear communication skills with honesty, integrity and professionalism. I consider her to be a friend and wish her all the very best and thank her very much for all the support and guidance and going above and beyond! I would highly recommend Monika!"
---
---
"We feel that Monika genuinely cares and is absolutely trustworthy. She will not sugarcoat or dangle empty promises in order to just get a sale but will make sure that our goals always come first. It helps that she's the foremost specialist in the area and we've sold 2 properties through her but her greatest attribute is her sincerity."
---
---
"Monika and her team were fantastic to deal with, from the first phone call right through to putting up the SOLD sticker. We felt we were in safe hands, as her local knowledge and database of buyers combined with her expertise in helping us get the house ready, really made us feel at ease and confident. She was amazing!!"
---
---
"Monika you have a friendly, bubbly manner, always helping us with questions and keeping us up to date with what is happening in our area with prices and yes it paid off. You made us laugh and we enjoyed your company. You are very professional in your job."
---
---
"We are familiar with each others processes, and the experience is fluid and effortless."
---
---
"Very professional and always does a great job with our sales."
---
---
"Awesome and easy people to work with."
---
---
"Monika was helpful at auction time, especially when we missed out on the first home we really wanted. After settlement date we had some issues that popped up, such as the hot water cylinder valve not correctly administering hot water, and she was more than happy to help cover the costs."
---
---
"Understanding of needs, responsiveness, communication, felt like we were in this together and my needs and objectives were at the forefront always. Excellent follow up and follow through - faultless."
---
---
"Very professional and courteous. A genuine person"
---
---
"Wow,Wow WOW, outstanding , you guys are lucky to have Monika in your team , heaps of experience thats shows up in the way she deals with everything, attention to details was her magic."
---
---
"She worked very hard to meet customers requirements."
---
---
"Both Monika and Sally guided me clearly in what was required to get my house up to standard for the ultimate sales price. She was clear and factual in her communication with me and is so well established within the community that every where I checked to get a new agent I was referred back to Monika. Her and Sally worked quick and swift with top sales skills to produce the best outcome for both myself and the purchaser. Much appreciated. I will be recommending her in future to friends and family."
---
---
"I found she was pleasant to deal with and very personable. I am a meticulous person so her attention to detail was very important."
---
---
"He wahine tino ātaahua a Monika. He pai rawa ōna whakaritenga. He tino pai tōna whanaungatanga"
---
---
"Very approachable and helpful"
---
---
"she is a delight to work with"
---
---
"Positive outlook and great result"
---
---
"As a buyer she understood what we were looking for. Listened. Didnt waste our time with houses we would not like."
---
---
"after sales service - exceptional"
---
---
"The team are great and Monika worked hard to get us the outcome we wanted"
---
---
"Monika and the team at Ray White Manukau went well beyond any expectations that we had. We sold in trying times in Covid Level 3, we had to bring our auction forward and Monika worked continuously to achieve an acceptable sale for us in the given time frame. I would highly recommend her to anyone in the area who are wishing to sell their home. I have nothing but the greatest praise for Monika Maynard. I only wish that we received the same quality of service from the Ray White branch in Mangawhai, who we purchased our new property through. I would not be interested in using their service and would not be recommending them to anyone looking to sell."
---
---
"Came across warm, friendly, honest and most of all, trustworthy."
---
---
"Monika was Fantastic to deal with and made the whole process very easy Highly recommended"
---
---
"Monika was amazing!!! I have heard of so many horror stories but this was far from it. Monika carried out all the basics by responding promptly, provided my wife and I with the right information and set the right expectations. There was no time we felt there was going to be any issues."
---
---
"Very professional. Displays honesty and integrity. Very knowledgable on her area . Warm and friendly."
---
---
"Great, consistent service from Monika. I would definitely continue dealing with her in the future."
---
---
"Very professional and communicated well though the whole process."
---
---
"we already have recommended her to friends and are doing this in an ongoing basis"
---
---
"We found Monika to be very personalble & caring. She was extremely knowledgable and prepared right from our first meeting all the way to auction day. She went above and beyond through a very challenging time and delivered excellent results."
---
---
"We have purchased and sold with Monika in the last 10 years. Her experience and knowledge of the Goodwood and Totara Heights area is invaluable when buying and selling."
---
---
"Monika paid attention to what I was looking for when I asked her to keep an eye out for a house. She listens to what you want."
---
---
"Monika continues to be the great support and source of information we need at this time as we go to lock down for the government regulations. She is outstanding in her knowledge and availability. Her conversation is always a considered response. We have already a list of friends we have recommended her services to and this will continue."
---
---
"Her approach and suggestions i.e. my moving first then staging the house (so it looked more glamorous)I am sure had a big impact on the quick sale and price."
---
---
"She was very friendly and easy to talk to. She was very patient and never pushy. She was very honest, professional and very proactive. Communication was excellent."
---
---
"HELPFUL Monika was awesome and was very helpful"
---
---
"Very professional excellent communication throughout the whole process on a challenging property will definitely use Monika again."
---
---
"The ultimate professional in everything she does."
---
---
"Very professional and friendly."
---
---
"Communication, settlement to suit our situation and quick sale."
---
---
"GUIDANCE She included and guided us through every step of marketing our property. She was very professional and yet we felt very comfortable with her. She acknowledged our concerns and walked us through it, enabling us to make informed decisions"
---
---
"EXPERTISE Monika was an absolute pleasure to work with. Her real estate expertise and knowledge was outstanding. Her professionalism and efficiency provided me with security and confidence during a stressful time, and comfort in knowing the sale of my house was in safe hands."
---
---
"GOOD COMMUNICATOR Very good communication, very fast, friendly, good to do more business with her in future. Thanks, Alaa and Abrahim"
---
---
"She was fabulous to deal with"
---
---
"ABSOLUTE JOY Monika has been an absolute joy to deal with. She has been very friendly, professional and we feel like she is now a good friend of ours."
---
---
"GREAT ADVICE She was precise, had great advice to get the best price without breaking the budget. She was excellent with communicating."
---
---
"BEST OF THE BEST Integrity is key in knowing the real value of a person. Throw in honesty and trust and you get the best of the best...Monika!"
---
---
"FRIENDLINESS Monika undertook the selling of our property in a highly professional manner - carefully explaining all the procedures and methodically going through documents and terms. She showed an aptitude in marketing and gave us valued advice on presenting our home. We really appreciated her friendliness and enthusiasm as well as her expertise and we would highly recommend her!"
---
---
"CONFIDENCE Monika exuded well placed confidence in her proven success. That is what inspired us to place our home in her and her team's hands. She made it a priority to keep in contact with us and, as we're based overseas, liaised with the property manager and solicitor directly. Although we did not sell at auction, she negotiated a far more favourable outcome within a few days. Thanks so much Monika and team!"
---
---
"HIGHLY RECOMMENDED Monika and her team came highly recommended. She listened to all of our needs and drew up a marketing plan to achieve our goals and optimise the price. Her advice on de-cluttering our home was spot-on! Her extensive marketing resulted in several offers. She always worked professionally, clearly explained what needed to be done and guided us through the whole process. "
---
---
"PROFESSIONALISM Your approach to every aspect of getting our home prepared for sale was beyond belief. The decisions on everything that needed to be done always included us. We were very impressed with all the small things that were always done with professionalism and passion. We would like to thank you very much for all the efforts in selling our property so smoothly and would highly recommend you to anyone."
---
---
"COMMITMENT Monika's personal service and commitment was very much appreciated in the process of selling our home in Goodwood Heights. We found her and her team to be very professional and dedicated throughout the whole process and we would absolutely recommend them to anyone considering selling their home. Everything ran so smoothly - many thanks for making it a pleasurable exercise!"
---
---
"EXCEEDED EXPECTATIONS You helped us identify where to spend our time and energy for the best possible presentation of our home. Your specific marketing material branded our home as something special. This combined with expert photography and well timed open homes created a huge amount of interest. We felt we'd set you a very challenging target and this was exceeded beyond what anyone thought possible! "
---
Previous
Next
Awards
---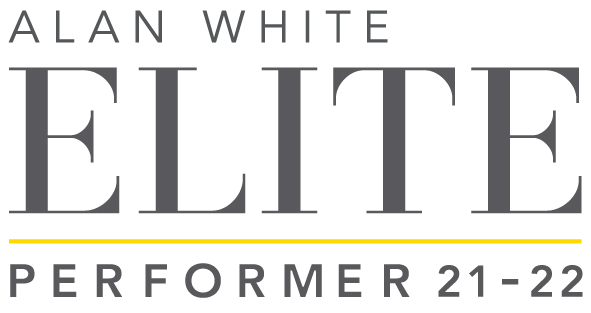 ---
2022 - Tony Fountain Auction Excellence
2021/2022 - Elite Performer
2021/2022 - Premier Performer
2020/2021 - Chairman's Elite
2020/2021 - Elite Performer
2020/2021 - Premier Performer
2019/2020 - Elite Performer
2019/2020 - Premier Performer
2018/2019 - Executive
2018/2019 - Elite Performer
---