Introducing
Levani Lum-On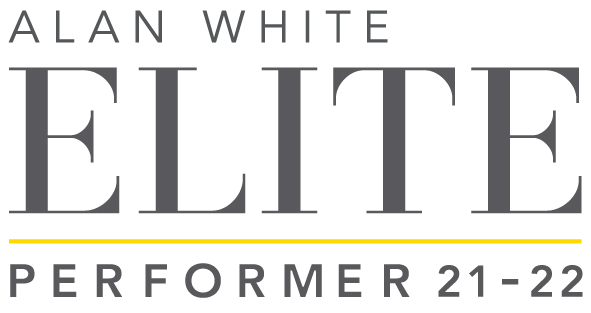 Real Estate Agent Manukau
Levani Lum-On is an elite top performer real estate agent based in Manukau City, operating across the South Auckland area, providing outstanding results for his clients in the greater Manukau Area, Mount Wellington, and Papatoetoe, and everywhere in between.
Down-to-earth, friendly and good-natured, Levani's strong work ethic and determination coupled with his easy-going nature, make him the ideal agent. It is for this reason he continues to be such a success.
A dedicated real estate professional with vast industry experience, Levani thrives on the constant challenge of bringing unrivalled service and outstanding results to his clients. Highly skilled in property marketing and negotiations, he is a proven performer who strives to exceed his clients' expectations. Levani is called in time and time again by his past clients for all their real estate needs.
Levani understands investing, yield, multi income propositions, liquidations, land banking and development potential. Having spent several years working as a property investor and managing his own tenants initially with skin in the game in South Auckland, Levani is a handy agent to have on your team.
"Buying and selling can be a very emotional and stressful process for all involved and it's my job to take out the stress of the sale and help make the transition happen as smoothly as possible. With over 15 years' experience in the South Auckland market, there is nothing more rewarding than helping my clients achieve their goals."
Thinking of selling? Want to know how much your home is worth?
Real Estate Awards
With a tireless and professional team backing him up, Levani has consistently achieved top results for his clients and has become one of the leading real estate agents in the Manukau area.
2020/2021 - Elite Performer

2020/2021 - Premier Performer

2019/2020 - Premier Performer

2018/2019 - Executive

2017/2018 - Premier Performer

2017 - Premier Member (NZ)

2016 - Executive Performer (NZ)
Vast Experience In The South Auckland Real Estate Market
South Auckland is an affordable housing market with solid infrastructure for business ventures and employment. With excellent schools, educational facilities that are accessible by both public transport or car - it has never been easier to get into this up-and-coming area.
Our team reflects South Auckland's success and diversity - with multiple bilingual members that are willing to work all hours if needed.
He's been in the New Zealand real estate industry for years and knows firsthand just what it takes to get results. Levani will spend time getting to know you, then work with your team so that they can provide tailored service that meets all of your needs!
An Awarded Real Estate Team Working For You
With over 20 years (combined) of experience under their belt, Levani and his team have been responsible for some impressive achievements. They are considered by many to be one of the finest teams in Manukau as well as Southern Auckland suburbs - having sold more than 400 properties.
Cutting Edge Real Estate Marketing
When it comes to cutting-edge marketing, they're one of the best in town. Their real estate campaigns are always creative and innovative and provide results that clients rave about.
When you want to get the best result through innovative marketing and skilled negotiation, contact Levani and his real estate team. He is an experienced Manukau real estate agent who can help you get the best possible price for your property through vast market knowledge and cutting-edge marketing methods.
Testimonials
---
"Levani is a total expert in his field… He knew exactly what strategy to use to get us the best result. He communicated well, he kept us in touch and involved, and achieved an outstanding result"
---
---
"Levani is a friendly and an approachable man. He knows what he is talking about and he is available at all times. Keep up the great work."
---
---
"Levani was referred to us by another seller. He worked in well with my tenant and kept me informed along the way. We couldn't be happier with the sale price and the overall process. I would happily recommend Levani to another seller. "
---
---
"Brilliant service and a high degree of experience & knowledge. Highly recommended to everyone. "
---
---
"Levani was very easy to work with and very clear on the process. He is always keen to help at anytime and always keeping us in the loop. He has always been open and advising us of the correct process. We wouldn't have been able to sell our house at a good price without Levani and his team. Thanking Levani and the team for all their hard work!"
---
---
"Levani's been a fantastic agent along the marketing process of selling our house. He was very honest and communicated with us every step of the way which was so very important for my wife and I.He was also highly motivated which in turn gave us an excellent result which we were extremely happy with. Thank you Levani."
---
---
"It was a pleasure to work with Levani, he put me at ease and made the process look so easy. Absolutely thrilled at the outcome of my sale and would recommend him to family and friends Many thanks"
---
---
"Having been here for many years,I valued the guidance from Levani and Team. Especially the specialist advice from Viv in contracts , Sam at the hammer and Rachel for keeping us all organised. A difficult thing to manage in a COVID lockdown"
---
---
"We just sold our house. Hurray !!! We didn't expect it this fast. We just want to thank Levani for selling our house, that was so quick and thanks for the hard work the effort you put in. We are so grateful and very impressed with how you handle the selling of our property in such a short time. We were so pleased and proud of Levani's service, the way we first met, how he presented himself and walked us through in all criteria and important ways. How he and Ray White helped us decide to sell our house. I think that's why we were so pleased with his service and all the resources to guide us through. He is a well-organized guy. Kept us informed of everything and has very good communication skills. Well done Levani, your service is much appreciated and so is Sam the guy that conducted the auction. Once again thank you Ray White and your staff. Keep up the good work. Thank you and GB."
---
---
"Levani was an excellent agent who guided us through the sale process with regular communication. He listened to my concerns & answered all my questions. We are very pleased to have chosen Levani to sell our home & would highly recommend him."
---
---
"Levani is very professional and experienced. His communication is clear and prompt and he is a good listener. Levani ensured that selling my house a very easy process and I was happy with the price achieved and commission paid"
---
---
"Levani and his team provided excellent services for me to view the property before and after the sale, he helped me place bids by phone on the auction day, and he always tries to help me with any problem regarding the sale."
---
---
"He is friendly and approachable"
---
---
"Levani was very professional and worked to achieve the best result possible. Excellent communication"
---
---
"Very approachable, good attention to detail, thinks ahead, and kept us well informed."
---
---
"Just a genuinely good guy."
---
---
"Levani is a great communicator and very patient. Particularly as he had to liaise between myself and mother."
---
---
"Levani is extremely helpful, very friendly and tries to get the best results for me, I will recommend him to everyone."
---
---
"Thank you very much! Our deepest thank you fro all your hardwood that you have put in to assist us, and it has been such a great experience working with you. We sincerely appreciate your guidance, help and time. "
---
---
"Was approachable. Reassuring and confident in getting us what we wanted. Put a lot of time in to show quite a few thru our house u der Covid lockdown restrictions. Not pushy. Very happy with our choice of agent"
---
---
"Always kept us informed about what was happening with the sale and very punctual with his appointment also explained us in detail all rules and regulations for sale process."
---
---
"Levani appraised our two houses a few years ago and had been in contact with me regularly all along. When it was time to sell we had no hesitation is taking him as our agent because we had developed a good rapport in this time. During the course of our house being on the market he gave us constant feedback via phone calls, text, email and zoom calls. Since there were no offers during the listing and tenants had moved out, he advised us about staging and going to auction. And we are very pleased to have taken his advice and achieved the sale. So we are very happy he gave us a good result."
---
---
"Professional, Hard Working and Levani provided great service/communication that went way beyond past experiences with other Real Estate Agents."
---
---
"Levani is the consummate professional. He was in touch on a regular basis and walked us through all steps of our house sale and the auction process. He is upfront, honest and worked hard to get us the best result. And the support we received from his whole team at Ray White Manukau was outstanding. I would highly recommend Levani and his team to anyone looking to sell their home."
---
---
"He was very good at communicating and helped us through every process very professional"
---
---
"Very good communication. Knows his Industry. Highly recommended"
---
---
"10 out of 10 - Levani is Awesome"
---
---
"I like Levani, he is easy to deal with, very helpful, pointed out things I had not thought of & very professional."
---
---
"Worked hard during difficult times to achieve a satisfactory outcome. "
---
---
"Very welcoming Informative Professional service Good in communication"
---
---
"Lots of energy in pursuing the sale and good communication"
---
---
"Levani was excellent to work with, we found him open and honest. He kept us up to date throughout the entire process, was easy to get hold of, and delivered an excellent result in such a short amount of time. we would highly recommend him to anyone selling their home. He made the whole process easy."
---
---
"From the initial contact, through to a stellar level of communication throughout the process, a great effort to bring parties together, and a successful conclusion, I can't recommend Levani Lum-On highly enough."
---
---
"Levani is endlessly positive and backs it up with actions. He doesn't give up and always attempts to have a backup buyer."
---
---
"None thing was to much trouble when asked always answer my calls and was very approachable"
---
---
"Easy communicate. work very fast"
---
---
"Levani has been excellent to deal with.. straight forward communication, reliable and timely to respond. Levani has a strong relationship focus, with a calm and strategic approach."
---
---
"Levani was very good with us - we were informed along the way and he very much kept in contact about all that was going on with our property."
---
---
"Levani is an outstanding agent. He is extremely honest and diligent. I highly recommend him to anyone considering selling there home"
---
---
"He was extremely helpful in getting the deal over the line"
---
---
"Levani done exactly what he said he will do and made the transaction easy and seamless."
---
---
"Levani was a professional and diligent individual, who took our schedule on-board when needed. He showed us the property at times where we were comfortable and when questions were asked prompt reply's were given. Recommended to all."
---
---
"Very professional, friendly and good at his job."
---
---
"Very caring, great communication skills and always kept us updated with everything. Always worked towards getting us the best outcome. very fteindly and highly recommended"
---
---
"Nice manner, friendly and professional disposition. Offered us a discount being a charity."
---
---
"Very happy with Levani service, he gave us what we were looking for and kept us informed every step of the way. Very happy."
---
---
"The way he explains how he would go about selling my property and all the steps that will be taken really puts me at ease and it made me feel confident to hand over my property to him to market and sell."
---
---
"Levani was so helpful and professional."
---
---
"Levani was so helpful nothing was to much trouble, he worked hard for us . Even after the sale he has been very helpful."
---
---
"Dear Levani It has been a pleasure dealing with you in the sale of my property – you have kept me in the loop and have been very helpful throughout the whole process. You have been very professional every step of the way and you are a great communicator. You helped me to get the result I was looking for in a very short time – well done! Heather Grace"
---
Previous
Next
Awards
---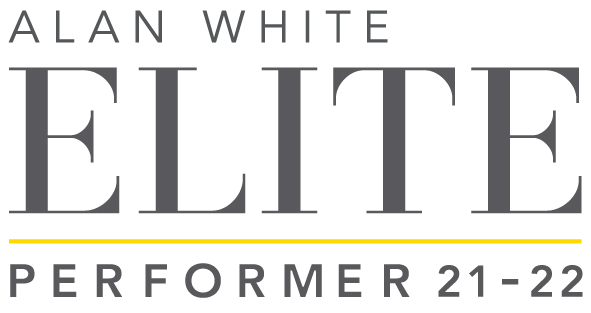 ---
2021/2022 - Elite Performer
2021/2022 - Premier Performer
2020/2021 - Elite Performer
2020/2021 - Premier Performer
2019/2020 - Premier Performer
2018/2019 - Executive
2017/2018 - Premier Performer
2017 - Premier Member (NZ)
2016 - Executive Performer (NZ)
---