Groups of enthusiastic and aspiring real estate professionals from around Australia and New Zealand, celebrated International Women's Day in their own ways while tuning in to hear from some awe-inspiring women who are breaking through barriers in their fields.
The Journeys webinar was the second of its kind to be streamed internationally, organised by the Leading Ladies initiative within the Ray White Group, designed to connect and inspire women in the real estate industry.
Hosted by Ray White's head of organisational development Natalie Hortz, the online webinar featured four guest speakers; Professor Sharyn Rundle-Thiele, Rayni Jerram from Ray White Bundoora VIC, Michele Cresswell from Ray White Annerley QLD and Jody Fewster from Ray White Cottesloe | Mosman Park WA.
Professor Sharyn Rundle-Thiele kickstarted the session, retelling her inspiring life story of unexpectedly falling pregnant at age of 16, raising three children going on to achieve a PHD and becoming one of the most respected academics in her field of marketing and sustainability.
"I believe that 50 per cent of your outcomes are due to what you are born into, and 50 per cent is learned," Prof Rundle-Thiele said.
"On top of the pride I have in my own family, I now have an entire academic family and have graduated more than 30 people since obtaining my PHD."
"One of the most pivotal moments of my career was when I moved into socially responsible marketing, and decided to accept Griffith University's offer to combine my marketing expertise and passion, and use it to help people and the planet," she said.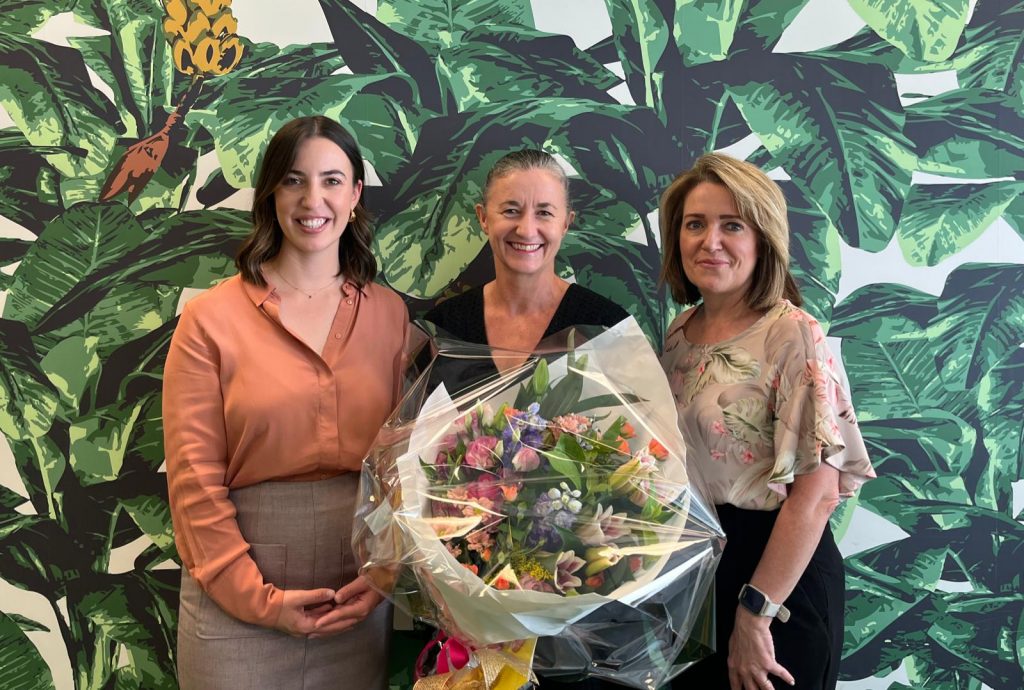 "We now have more than 40 people in our team, who are working with governments and organisations to make our world a more fair and just place to live,"
"I made a decision to commit to myself, and take action in my life, regardless of the adversities it threw at me."
Prof Rundle-Thiele encouraged all women to carefully consider and think about the reasons they think are holding them back from achieving success.

"Back in the 1950s my mum had only the choice of being a nurse, secretary or teacher; whereas now, our sky is now the limit and we can achieve anything we put our minds to," she finished.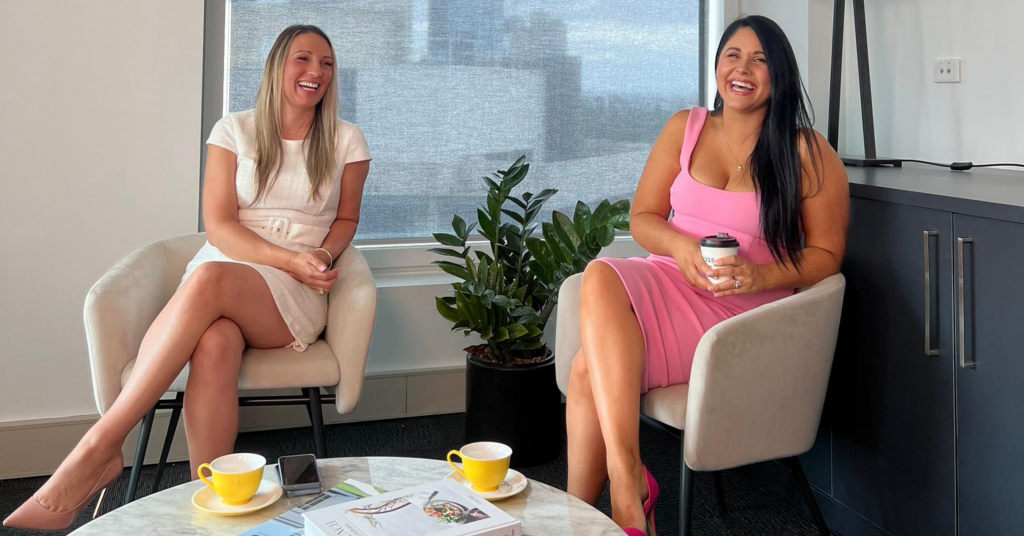 The next speaker was Rayni Jerram, sales executive at Ray White Bundoora in Victoria, who was interviewed by Vanessa Jeans, recruitment manager for Ray White Victoria / Tasmania.
Having started her real estate career fresh out of high school, Ms Jerram is known within the industry for excelling across a range of job functions.
"I have found a real niche in the real estate industry which works for the personal side of my life. As my home life changed, I needed to make changes to my career to make it fit for me and the life stage that I was at," Ms Jerram said.
A key moment in changing her outlook on work-life balance was when she arrived home from inspections during the Black Saturday bush fires in 2008, with her family being lucky to escape with their lives.
"I realised that I was missing out on really important and special memories with my family and friends, and decided property management was the best choice for me, with more stability, better hours and a more structured routine," she explained.
Now a mother to three young boys, she has spent many years managing breastfeeding, running around after toddlers, and doing the school pick ups and drop offs, all while working.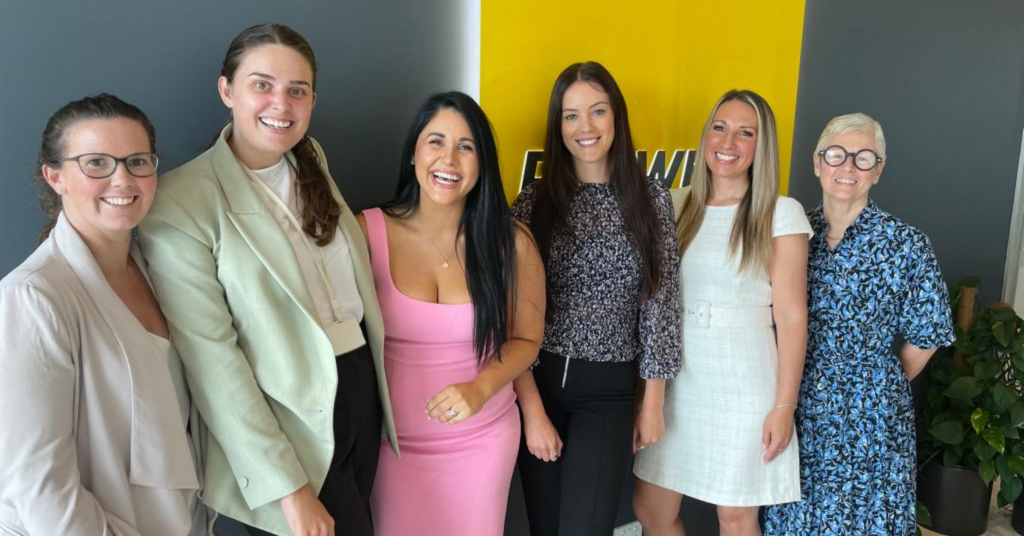 "At every stage, I have found an excellent work-life dynamic that is great for my family,"
"Mum guilt is real and it can be extremely difficult sometimes, but my best advice is to make sure you are really present in whatever it is you are doing in that moment,"
"Asking for help is something I believe everyone should learn to feel comfortable with, as well as learning to take deep breaths, and bringing yourself back to being present in the moment,"
"Life is a work in progress, don't feel like you have to have the answers and perfect balance, but be brave enough to ask for what you need to thrive," she finished.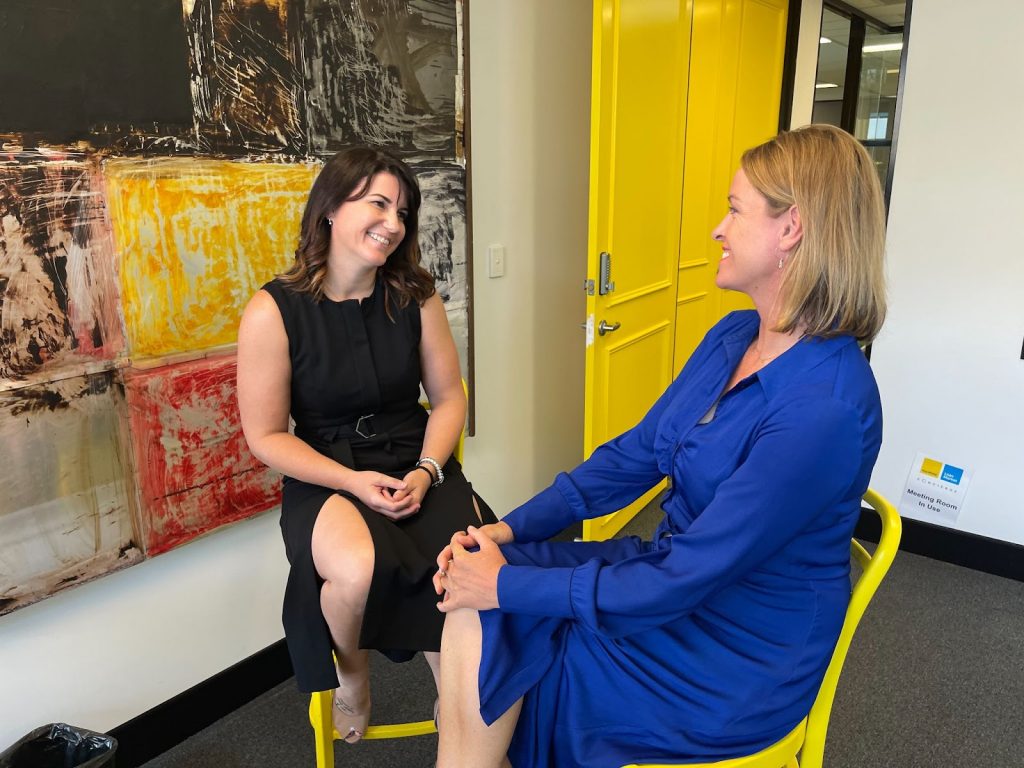 Michele Cresswell, Principal of Ray White Annerley in the recently flood-affected Brisbane, was interviewed by Emily Sim, CEO of Property Management. Ms Creswell is in her tenth year of property management and runs a team servicing over 600 homes, in conjunction with her business partner Geoff Sellars.
"The secret to a successful partnership is knowing where to back each other up, and knowing what both your strengths and weaknesses are," Ms Cresswell said.
"WIth the floods last week, Geoff (Sellars) and I pitched together and did all that we needed to do for our community, whether it was riding around the streets and checking on our clients on a kayak, or making last minute adjustments to auctions."
"I have always wanted to be proud of my work. I wanted my clients to be happy, and I thrive off seeing them happy,"
"As women, we need to be proud and celebrate our own wins, as well as celebrating each other's success."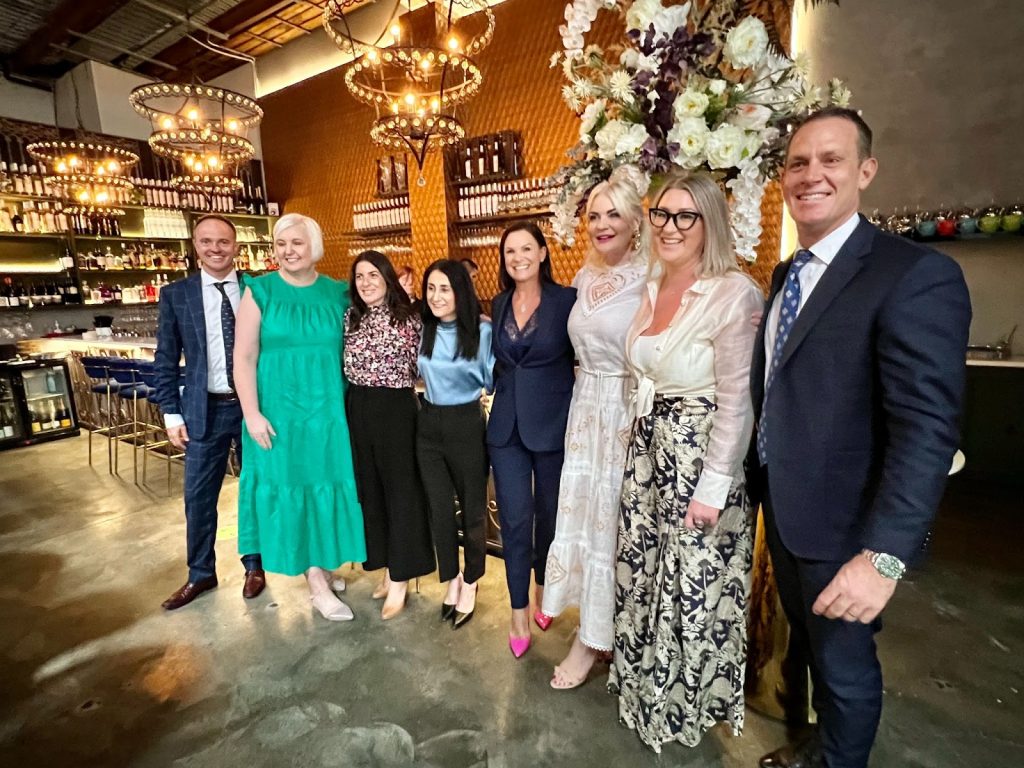 The final interview of the day was of Ray White Cottesloe | Mosman Park principal Jody Fewster, with the discussion facilitated by Ray White WA CEO Mark Whiteman. Ms Fewster discussed her inspiring foray into real estate, alongside co-principal Deborah Brady.
"As my children grew older, I was craving intellectual stimulation and although returning to work can be daunting after children, I decided to choose an industry that I already knew really well and I gave it my all."
"If you work hard and are consistent, you can make an excellent living and have great success in real estate."
Mark Whiteman noted that in Western Australia, most of the Ray White group's top performing agents are female.
"There is a large amount of emotion involved in real estate transactions, and I do think that women have a high level of emotional intelligence and capacity to empathise in general," Ms Fewster responded.
"I come from a generation of jugglers; multi-tasking is something that women have perfected over many years due to necessity," she said.
"I have such a wonderful team around me. Having a strong and solid team really allows you to do more. As a leader it is important to make your team aware of their responsibilities within the business, to create a well-oiled machine."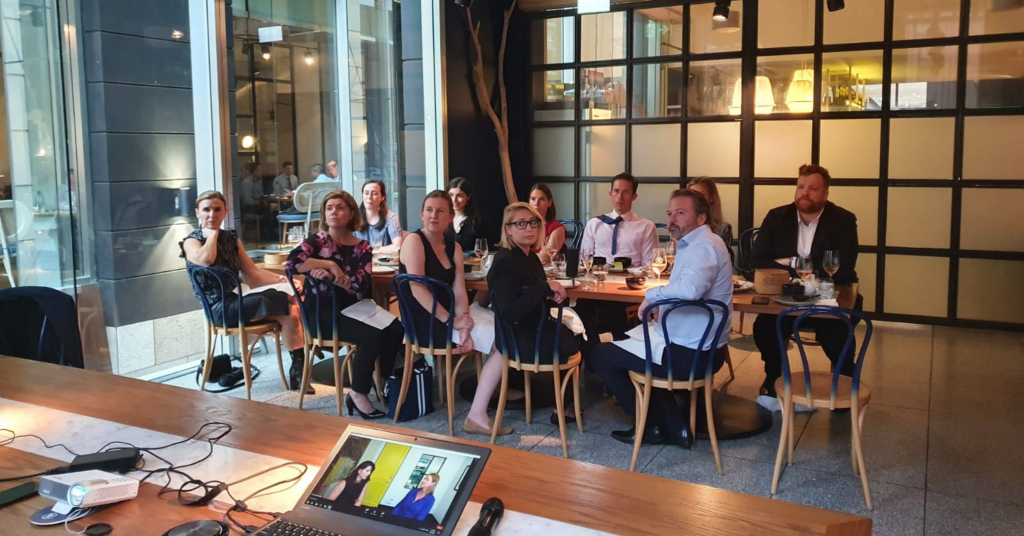 Ms Fewster's sage advice for all young women entering the industry is to start a solid database of contacts on their very first day.
"Real estate is not difficult; the difficult part is remaining consistent, time and time again, to achieve excellent results,"
"In our industry, it is imperative to be authentic, be real and be who you are. I always like to say that it is hard to be someone else, but it is easy to be yourself,"
"We also believe that it is very important to give back to the community, and as a leader it is imperative to lead the next generation with a sense of purpose," Ms Fewster finished.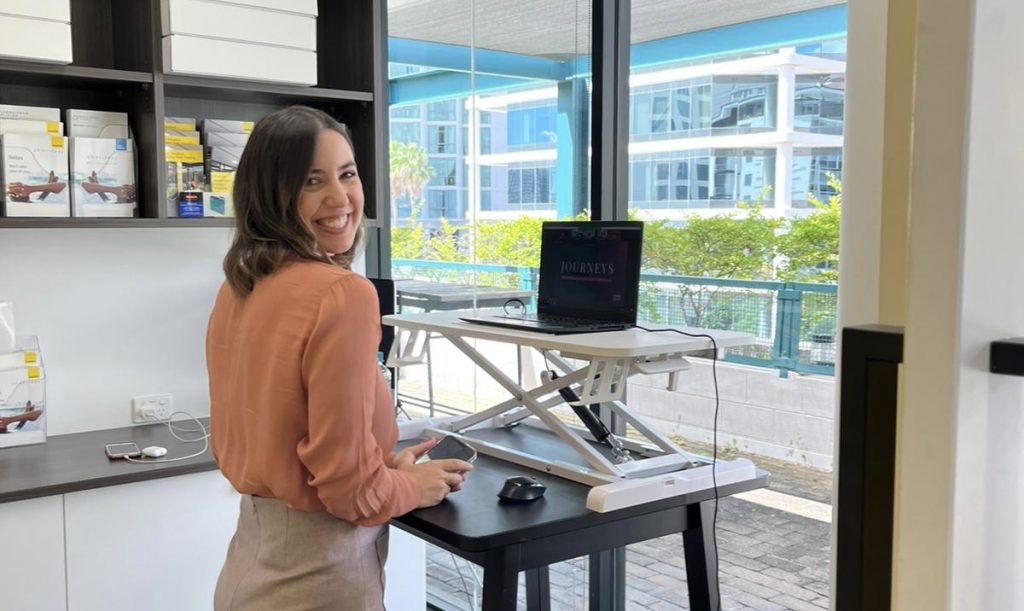 Host Natalie Hortz closed the session, noting that while all the speakers today had such different experiences and journeys, the nuggets of gold advice could really be applied to anyone.
"We have some incredible women achieving extraordinary results across all aspects of real estate; sales, property management and operations and as a community we believe events like today can have a great impact on our careers," Ms Hortz said.
"We are looking forward to growing the Leading Ladies initiative to new heights this year, with a number of face-to-face and online networking events in the works."