The June 2020 sales results for Ray White New Zealand have seen a lift of 12.3 per cent on the previous year regarding the value of transactions, and an 8.4 per cent lift regarding the number of released sales completed by the company, in comparison to the same period last year.
The month of June 2020 will be characterised as the second month of trading since New Zealand came out of Alert Level 4 lockdown conditions where no face-to-face contact was allowable regarding real estate transactions.
This meant the market stopped trading for the month of April but has rebounded to volumes of 68 per cent in May and has gone over the same number of sales last year with 1,349 completed transactions for the Ray White group across New Zealand.
The sales volume increased to $919.8 million, which was a rise by our network members of 12.3 per cent. Within this number we saw the Auckland and Wellington regions rise by more than 25 per cent.
In Christchurch, there was a smaller lift of five per cent, while the regional areas of Northland, the central North Island, the upper South Island and the lower South Island all were consistent or marginally down from the previous year.
What has been most compelling is the increase in confidence from sellers to place their property on the market, with an increase of 45.1 per cent in Ray White listings in comparison to the same time last year. The company listed 1,881 controlled properties – the largest number for 2020.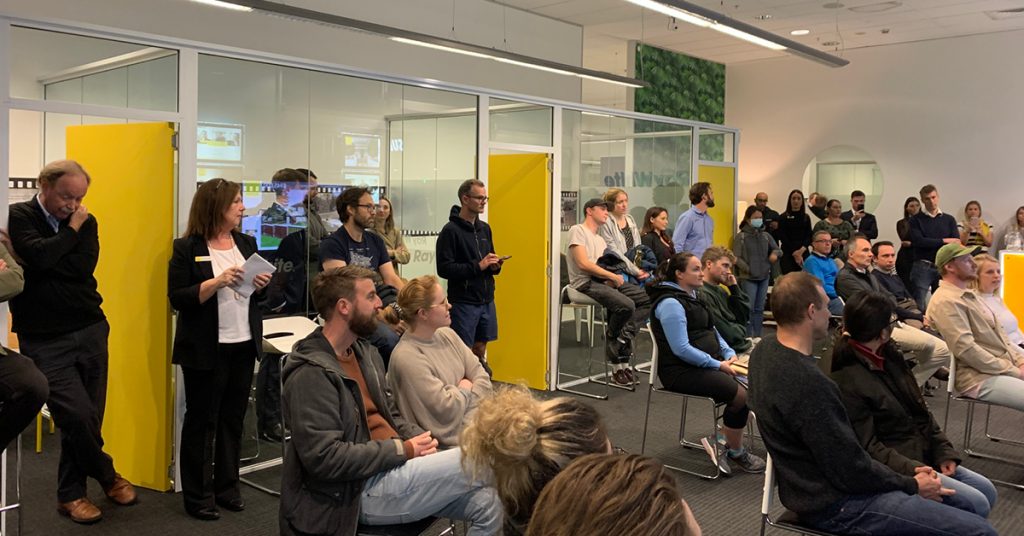 Ray White New Zealand Chief Executive Carey Smith said the continued confidence in the market was coming from the depth of the buyer pool, the continued choice of property, and low interest rates combined with affordability.
"While there's part of the market which will fall into an area of needing to sell, the majority are choosing to sell, and they're achieving premium prices from the depth of the buyer pool," Mr Smith said.
"While this is not occurring in all areas, certainly there's demand, and this is allowing property to turnover at significantly better levels than the same time last year."
He added there were still many questions to be asked by buyers and sellers, but the genuine confidence in transacting continued within the market with attendees at open homes, auction bidding registrations, and pre-approved buyers all being at historic high levels.
Across the company, there were several personal-best achievements in June. These were headlined by Ray White Remuera, who completed $102.5 million in transactions.
In other parts of Auckland; Ray White Ponsonby completed $61 million in property sales and Ray White Manukau, who listed 107 properties, also had an outstanding sales month completing 71 transactions.
Outside of Auckland, the areas that are showing strong buyer demand include Masterton, Selwyn in Christchurch, and Invercargill in the lower South Island. 
In property management, vacancies continue to remain at a low level and this is giving investors' confidence in return, and while there are changes occurring in property management investors, together with tenants, both are finding a stable level of confidence in rental supply and demand.
The Ray White Group welcomed three new offices in June. The Crockford Real Estate team with offices in Greerton and Cherrywood, Tauranga, and a new property management office on the North Shore of Auckland, being Gulf View Property Management.
The Ray White group has produced a weekly guide for buyers and sellers called Ray White Now and this is produced to inform on real-time data around the property transaction that those in real estate mode can take confidence from.
Across New Zealand, Ray White trades from 182 community-based offices and completes $11.4 billion worth of property sales. In property management, the Ray White group has 18,300 properties in their management portfolio.