Introducing
Jiggy Govind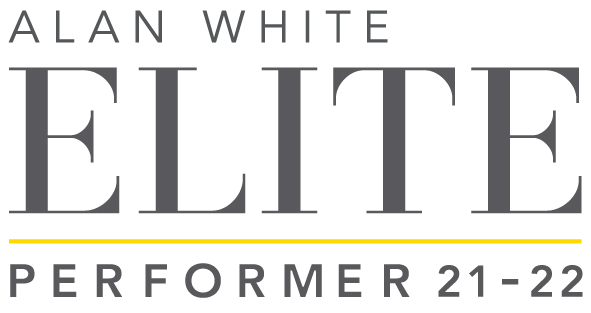 Jiggy comes from a science and IT background having completed a Degree in Medical Laboratory Science and a Diploma in Business Programming and Management, she worked at Capital Coast Health in diagnostics and IT before making a transition to real estate. The change came from the inherent need for independence, diversity and growth that she felt would be achieved through real estate. After purchasing her second property in 2001, Jiggy started at Professionals Real Estate as an agent and then moved to Remax Leaders with Jit where they together grew their business, here Jiggy became more involved in servicing the owners, sales, marketing and building their brand.
Along with real estate sales, Jiggy runs an investment portfolio that has given her extensive knowledge from a landlords perspective in terms of dealing with tenants, general maintenance of properties and what to look for when in investing in real estate.
In 2008, they welcomed their first child and Jiggy stepped back from the business and support staff were employed, 2011 saw the arrival of number two and Jiggy maintained her interest in the market and continued the investment management for a short period.
With her passion in helping home owners and buyers, Jiggy continues to strive in providing the highest level of service, by understanding and educating to her clients into and out of their homes. Her caring and nurturing nature brings to the team integrity and support in an otherwise stressful process.
Testimonials
---
"Amazing customer service, informative, down to earth and a very efficient communicator. Jiggy worked with us to achieve our best outcome."
---
---
"Amazing customer service, informative, down to earth and a very efficient communicator. Jiggy worked with us to achieve our best outcome."
---
---
"This is the second time Jit & Jiggy have sold a home for me. They are a delight to work with, always available to answer any questions and any queries and kept me up to date through the process. They are a delight to work with."
---
---
"Jiggy and Jit were awesome to work with. They were proactive and communicative and helped us through every step of the process. We would use them again in a heartbeat!"
---
---
"Jiggy was amazing to deal with from our first meeting to the final settlement. Fantastic communicator, professional and extremely knowledgeable about the current market throughout the entire process."
---
---
"Jiggy was awesome. She guided us through the whole process and made it very easy for us. We knew when we engaged Jiggy that we were signing with a top agent and she exceeded our expectations. We would 100% recommend her"
---
---
"Excellent communication, very professional and articulate"
---
---
"Jit and Jiggy Govind were the ultimate professionals when it came to helping us sell our house. A highly charged and emotional situation, was handled with dignity, respect and kindness. Their calm nature coupled with their extensive knowledge and understanding of the market, led to a streamlined, stress free experience. I couldn't fault them on any aspect, and I couldn't imagine going through this with anyone else."
---
---
"Govind Realestate. An excellent team that can be judged by their on going performance and fantastic results"
---
---
"From our very first interaction with Jiggy, she was so professional, patient and respectful, and had a calming manner; we knew straight away that she was the agent we wanted on our team. She understood that after 20 years, we were selling our home, not just a house. Jiggy's connections with a number of incredible people provided us with all of the services needed to achieve our goals of presenting our home in the best way possible; in a way that has made us proud, and so excited for the new family moving in to start their next chapter. Nothing was ever a silly question, or too much trouble, and her partnership with Jit and their team truly provided the full package, the entire way through the sales process. We cannot thank them enough, and we are already highly recommending them to everyone we know."
---
---
"Jiggy and Jit provide more than the average Real Estate Agent, their team works cohesively throughout the sales process. What was really appreciated was the little extra things that they were able to help with - these were the things that we had no idea about and they were able to use all their experience. Helping us sort the little maintenance jobs, house staging and the cleaning when we move out. Jit and Jiggy provided the perfect package"
---
---
"Jit & Jiggy Govind have extraordinary communication skills, and demonstrate the utmost professionalism and integrity. Their knowledge of the market is up to date and precise, and their overall approach to supporting us as vendors put us at ease throughout the entire process. We felt in the loop and part of the journey every step of the way. They are an outstanding team, genuinely kind people, and deliver incredible results. We unreservedly recommend them."
---
---
"Jiggy Govind is the best agent I have dealt with. She is patient, helpful and very informative. Nothing was a hassle. Would use Jiggy again and recommend her to anyone else wanting 5 star service."
---
---
"Jiggy is a great communicator, she made us feel comfortable every step of the journey. We always knew what was going to happen and when, we were consulted on all aspects of the sales campaign and kept informed. Jiggy has a special talent of being diplomatic and kind while letting you know what you need to do. Jiggy achieved a great result for us."
---
---
"Easy to deal with. Was very proactive and got the job done."
---
---
"Jiggy was very relaxed, went through all the necessary details patiently and her positive demeanor gave us a lot of confidence."
---
---
"What a wonderful, down to earth lady. Jiggy really listened to us and made us feel completely relaxed, particularly when we were becoming a bit despondent. Both Jiggy and Jit compliment each other with what they do! They are so positive and just know what they are doing. We had complete faith and trust in both of them. As far as we are concerned there is no one else we would go with!"
---
---
"Fantastic team! They go above and beyond & make the process so easy."
---
---
"We love Jiggy, her professionalism is always there in the background but as the vendor we also felt her genuine care for us & our situation. Her sense of humour really suited us too helped to make the process fun along the way."
---
---
"Just amazing! Both Jit & Jiggy offered outstanding service from the first time I made contact through to the end. Nothing is too much trouble and their attention to detail was nothing short of outstanding."
---
---
"Jiggy genuinely cares about people and knows that a house is a home."
---
---
"Professional, competent and friendly"
---
---
"Personable and professional"
---
---
"She absolutely knows how to get the best outcome for all, and is full of passion and drive to achieve it. She is lovely and personable and we felt like the only clients even though we knew we were one of many."
---
---
"Jiggy was awesome. Great communication, excellent advice, relentlessly positive and all over a wonderful person to deal with."
---
---
"This is simple, They both care heaps and then care again. Not just for the seller but also the new house owner who i hope will love what i have. G"
---
---
"Jiggy has been nothing short of amazing during all our dealings. She always made us feel like we were her only clients and acted with upmost professionalism and care."
---
---
"As before ... Jit and Jiggy are both experts in customer service, they go above and beyond our expectations. Jit and Jiggy together did everything and it was a super painless process as well as delivering an OUTSTANDING result! We were blown away by the sale price. Theyre super highly recommended!"
---
---
"Again both Jiggy and Jit were extremely professional and I ALWAYS felt they had my best interests in mind in all dealings. Nothing was too much trouble for these two. My whole family loved working with them."
---
---
"Jiggy is superb, the absolute best choice for selling our house, she is sensitive to individual situations and needs and is empathetic and professional."
---
---
"Jiggy works hard to provide exceptional service while always remaining professional."
---
---
"Jiggy has gone over and above for us as her clients, we truly appreciate everything that she has done for us. Jiggy's communication is outstanding as well as the dedication she gives you. You truly feel like you are her sole focus, even though I know she is managing many other things."
---
---
"Jiggy is very professional. She puts people at ease and knows her stuff. She is an incredibly nice person and easy to work with."
---
---
"AMAZING service, amazing attitude, nothing was ever a problem, they went out of their way to help and make sure we had everything we needed and had every aspect covered. Super amazing - would 100% recommend!"
---
---
"very sensitive to what is going on when selling your property"
---
---
"Professional friendly and extremely helpful, a pleasure to deal with"
---
---
"Jit and Jiggy are a great team who always kept us updated and got us a great result"
---
---
"Also the same as Jit, but from a woman's perspective Jiggy seemed to know the answers to my question before me asking. Nothing was ever a problem and we felt looked after. Awesome to work with."
---
---
"We really enjoyed working with Jiggy, she always gave us lots of information and along with Jit, did a great job of marketing and getting a great price for our house"
---
---
"Jiggy was Jits best co-worker in helping us sell our property. They make a great team"
---
---
"Jit and Jiggy were outstanding to deal with, they never pushed us into making any quick decisions, they gave us all the relevant information we needed to make an informed choice."
---
---
"Jiggy made everything easy for us. We gave her a very challenging timeframe to work with and she delivered over and above our expectations. Jiggy was warm, friendly, knowledgeable and very professional. And we got a fantastic result with the sale of our home above what we were expecting. We would have absolutely no hesitation in recommending Jiggy to any prospective sellers or buyers!"
---
---
"I love both Jit and Jiggy. I've used them for 3 houses in the last 6 months and will use them for another later in the year."
---
---
"Also hard working, knowledgable, and professional . She and Jit are a great team!"
---
---
"Lovely and relatable, friendly and kind. Easy to work with."
---
---
"Fantastic service. Both are professional and knowledgeable"
---
---
"ionalism and price achievement."
---
---
"Thorough, professional and supportive throughout the whole process. Exceptional"
---
---
"Jiggy was extremely helpful and was always there when we had questions."
---
---
"they were very very helpful as i lived up north & went above & beyond"
---
Previous
Next
Awards
---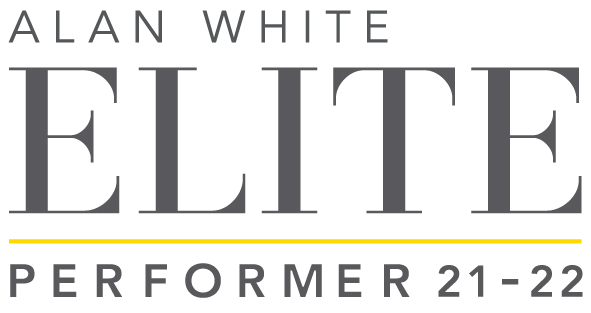 ---
2021/2022 - Elite Performer
2021/2022 - Premier Performer
---