Introducing
Jamie Morrison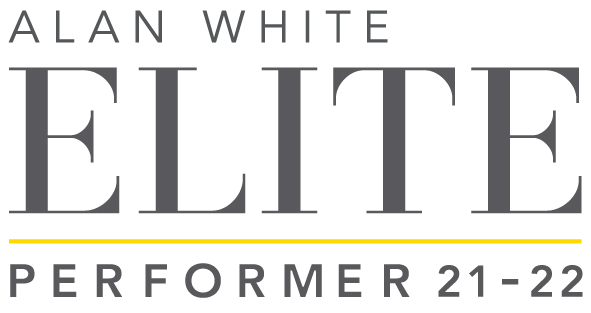 If you asked Jamie how he does what he does he will most likely tell you that he follows his heart.
After a very successful start to his career in the year 2008, at a time when property prices were on a downward spiral, Jamie bucked the trend, selling over forty homes in his first twelve months, while others were still contemplating how to react to the market.
"I finished my first year and thought, wow that was a good start, but there was something missing. I didn't feel as great as I thought I would"
And so started a journey for Jamie to understand what success really looked like for him.
"Ten years on and I look back and can see where my why has come from."
Jamie soon worked out that just selling a lot of houses wasn't a measure for success. A close mentor advised Jamie. "It doesn't matter how many properties you sell or what awards you win, you still need to be able to put your head on the pillow at night and sleep well."
Jamie is now embarking on the next stage of his career with a clear focus on growth and mentorship for others.
"I found that there are so many factors when meeting your clients needs and expectations and have not been happy until a deep understanding of what's important to them is met. If you make the relationship the centre of your why, then everything else just falls into place"
There is no doubt that Jamie could sell snow to Eskimo's, but it's relationship that drives Jamie's energy and passion for real estate.
Take the time to talk to Jamie about your next move. It will most likely be a conversation worth having.
Testimonials
---
"Jaime is excellent - dedicated professional with massive integrity and personal skills. My experiences with agents tell me he is one of the best"
---
---
"Jamie Morrison recently sold our 2 bedroom house in Mt Albert. We are currently in the process of relocating our young family overseas and as this is a very busy time, finding the right agent was vital. We met with many agents, spending countless hours with each, trying to find one that was the right fit for us in terms of listening to what we wanted to achieve. None were quite 100%, then we met Jamie. He was open, honest and forthright, but most importantly he listened to what we wanted and he worked with us right from the start. We couldn't have asked for more from Jamie in terms of his professionalism, dedication and integrity - not to mention the fantastic sale result he achieved on the auction floor. Jamie had other clients at the same time as us, but he made us feel like we were his only clients by returning our calls promptly and talking through each and every open home and additional viewings. We are extremely pleased with the high level of service Jamie provided and we would thoroughly recommend him to others. Jamie, you are a star! Thank you."
---
---
"Being pregnant, having a toddler and trying to sell your house is perhaps one of life's more stressful situations... This was the position we were in when we met Jamie. From our initial meeting and right throughout our campaign he continued to impress my husband and I. Not once, we were left feeling worried or confused. He kept us up to date, answered all of our questions and was available to us at any time. He was punctual and professional, gave thorough reports on potential buyers (verbally and written), and best of all, had laughs with us along the way. His confidence and competency in legislation and best practice proved invaluable. He is a great asset to Anne Duncan Real Estate and I would highly recommend trusting in him to sell your home. He is worth his weight in gold and made selling our first home such pleasant experience."
---
---
"This is just a quick note to thank your team for the truly excellent way that the sale of our house has been managed, promoted and concluded. Jamie and Vince have been totally professional in all our dealings, have communicated with us as the need arose, and maintained a re-assuringly positive attitude even when things were going pear-shaped on a couple of occasions. Their ability to communicate the advantages and features of the property rather than dwell on the negative issues was, I believe, the reason for obtaining a successful outcome. There has been much discussion recently in the media about the fees charged by Real Estate agents, but I believe that your colleagues thoroughly deserve their share after working so diligently and successfully on our behalf. I would have no hesitation in recommending them to any other potential customers."
---
---
"I have sold about 12 properties over the past 16 years. Jamie is the most professional honest reliable agent I have used to sell on my behalf."
---
---
"Thank you so much for all the help with Rewi Rd purchased and shifting hints - will be very helpful to us after living in Buckley Rd for 24 years. We were absolutely delighted to have Jamie and Michelle help us - so professional and friendly through the task. Don & Jason and myself found Jamie & Michelle Top Professionals to the up most. We are very happy too highly recommend your company to friends and associates."
---
---
"Now that the dust has settled on last night's auction, we wanted to reiterate our THANKS for all your effort over the last 3-4 months in selling Rewi Road last night. When I woke this morning I was left with a couple of thoughts. My first thought was could we have gotten more (because it seemed to happen quite easily/quickly)? Immediately after that was the thought that "No, we sold the house for the right price (for us and them) to the right people". It was a really good result dollars-wise. A genuine win-win   which is important to us. But more than that, at a personal level, it was telling to me that Vicki got all emotional at meeting Brigitta   it was a surprise (because she was calmer than me) and also very satisfying because Vicki's emotions were around genuine excitement that Brigitta & Don will be a perfect match for our neighbours and a place Vicki was more attached to than perhaps she realised. In some ways, it was almost as important to Vicki WHO was going to buy our house as HOW MUCH they were going to pay. Anyway, thanks so much for your steady-hand during this process, your wise counsel, and your determination/diligence in getting for us what we wanted. Before this process, you were the real estate agent I knew the best (and who I expected would do a good job because of the BNI connection). Now however, you are the Real Estate agent that I will rave about and insist anyone I know use if they want the best agent who not only knows how to work a sale process but will work tirelessly to achieve it. Thanks so much Jamie & Michelle."
---
Previous
Next
Awards
---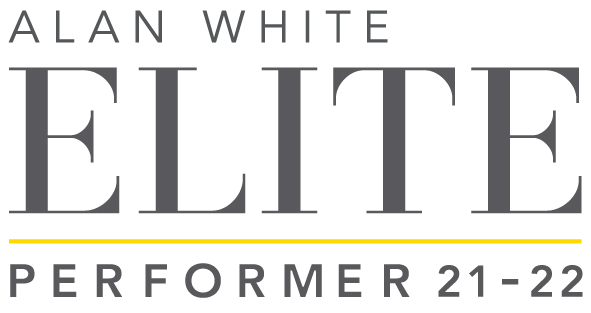 ---
2021/2022 - Elite Performer
2021/2022 - Premier Performer
2020/2021 - Elite Performer
2020/2021 - Premier Performer
2019/2020 - Premier Performer
2018/2019 - Elite Performer
2018/2019 - Premier Performer
---