Auckland's Ortolana was buzzing with excitement this morning, as more than 50 people gathered for the Leading Ladies breakfast hosted by Ray White.
Guests heard from keynote speaker, nutritionist, and wellbeing educator Claire Turnbull, about fighting fatigue and boosting brain power, giving her top habits for happiness. 
Ray White New Zealand chief agency officer Treena Drinnan was MC for the morning.
"It was a morning of connection, inspiration, and conversation with like-minded ladies in real estate over a sumptuous breakfast, with the added entertainment and insights of keynote speaker Claire Turnbull," Ms. Drinnan said. 
"It was a fantastic opportunity to bring some of our leading ladies together in an intimate setting at stunning Ortolana, to reconnect."
"Being our inaugural event and a great success, we look forward to hosting many more on a larger scale."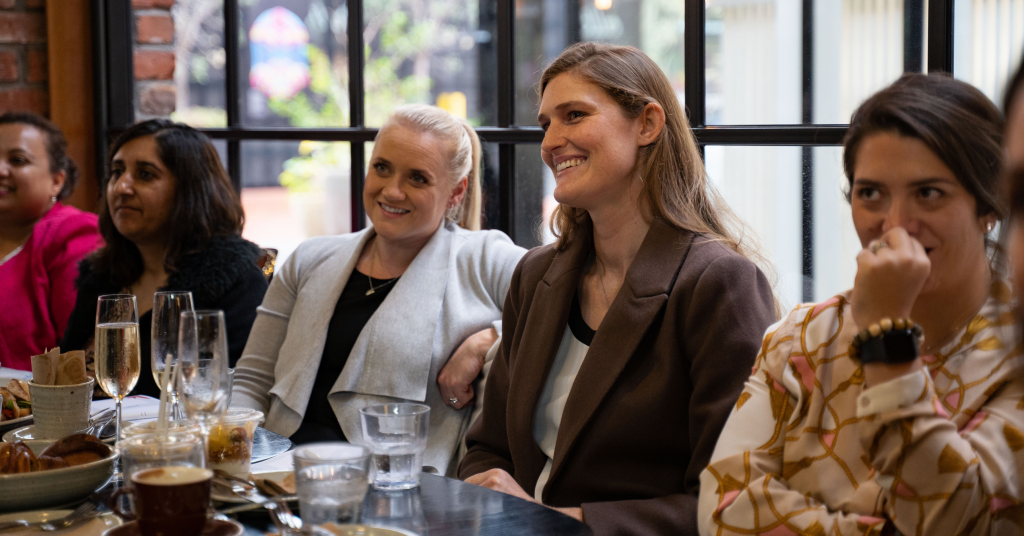 Ray White Manukau salesperson Candace Williams (pictured above) said she really enjoyed the event.
"It was a really good chance to get together with other female real estate professionals, and it was a nice opportunity to get a really good glimpse of all the outstanding women in the business," Ms. Williams said. 
"The speaker was quite interesting and I related a lot of what she said to my life and the people around me.
"There were lots of golden nuggets to take away which were really easy to implement."
Ray White Mt Eden business performance manager Clarissa Searle also enjoyed catching up with other ladies in real estate.
"I really enjoyed coming along with some of the team to the Leading Ladies breakfast this morning. There were some great takeaways from the keynote speaker and it was so lovely to connect in person again with other ladies in the Ray White group" Ms. Searle said.