Built in 1910, the heritage listed building called Stoneycroft or Hornby Lodge has had many incarnations including a mental health retreat, restaurant, and art gallery.
Located at 79 Carmen Rd, Christchurch, Stoneycroft is now up for sale via auction.
The property was originally purchased in 1862 by an Englishman who built a home before defaulting on his mortgage and selling it to his neighbour, Richard Morten.
Richard Morten lived in the home until 1909 when he passed away, leaving the property to his son, Arthur Roscoe Vernon Morten.
Arthur Morten then demolished the original home to build a 10-bedroom contemporary home which is still standing today.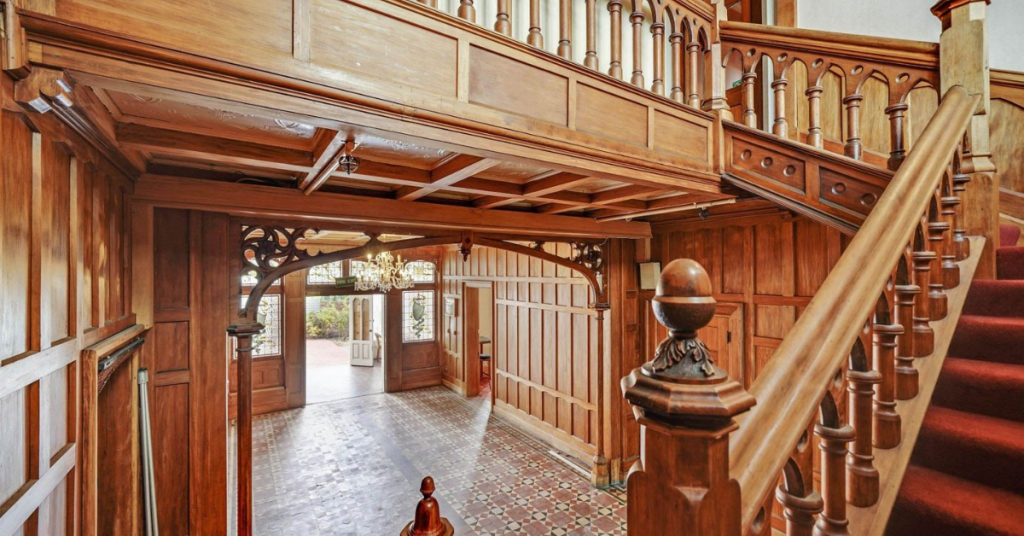 Stoneycroft was then bought by the government in the 1920s and turned into a progressive mental health hospital.
The property was used as a community health facility until the early 1990s.
In 1993 the property was subdivided with a large portion of the then 11ha property becoming a council park — Carmen Reserve.
The building was bought by businessman Raymond McEvoy, who opened hospitality venue Morley's Bar and Restaurant.
The vendor bought the property from McEvoy in 2002 where they ran Morley Kings restaurant and an antique gallery until 2010.
The building sustained moderate damage in the Canterbury earthquake sequence of 2010-2011 when the venue closed.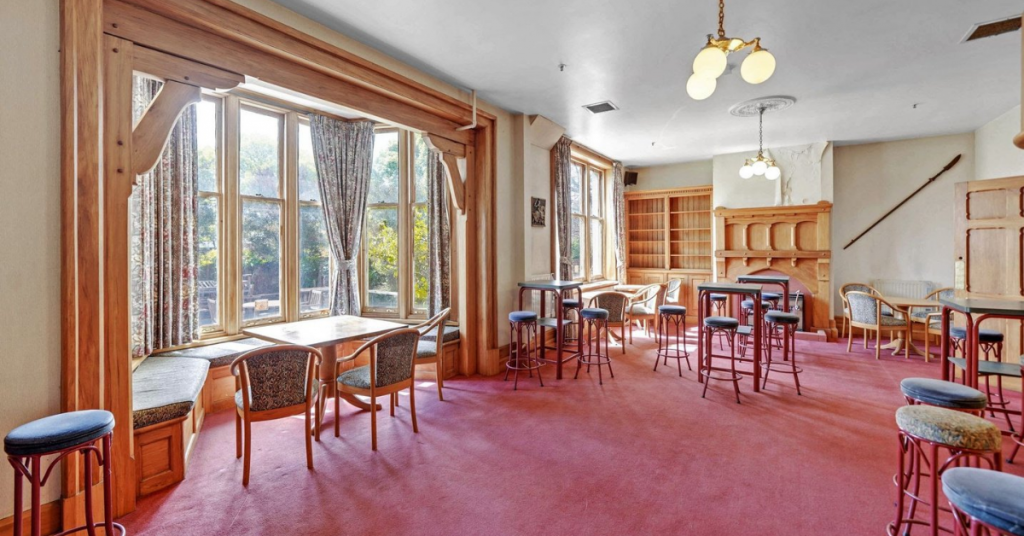 Ray White Burnside listing agent Matthew Rayner said the heritage listed home was still in good condition with the vendor's son currently living on the property.
"Most of the property is fine — it has a lot of the old fittings including chandeliers," Mr Rayner said.
"It has the original oak staircase and this fantastic red plush carpet.
"It's got quite a large L-shaped garage which would hold 10 cars, it's massive."
With the building's rich history of uses, Mr Rayner said the 4407sqm property would suit a range of buyers.
"It could suit a young professional family looking to do it up, or it could be someone who just loves heritage buildings," he said.
"It could be a combination of people coming together and turning it into a venue or a boutique hotel because it's so close to the airport.
"It could even be used as a type of retreat."
The property will be auctioned on November 18 at the Ray White Barrington auction rooms.