A Golden Bay house has sold for NZ$728,880 following a last-ditch tender offer that was submitted with less than 10 minutes to spare at 19 Charlett Point Road in the Tasman District of Takaka.
 
"We had an amazing run with this property. We had more than 600 views on our drone video and over 6,500 views on property portals," said Ray White Golden Bay Sales Agent Billy Kerrisk (pictured below with her tender offers).
 
"Open homes were busy, but as the home was vacant, we also had a lot of private inspections and second inspections totalling almost 50 groups in just four weeks. 
 
"Upon viewing, some people were disappointed to find the property was a 1970's plain and simple house. Although the huge deck, modern kitchen and new bathroom were a big plus, the rest of the house certainly needed updating.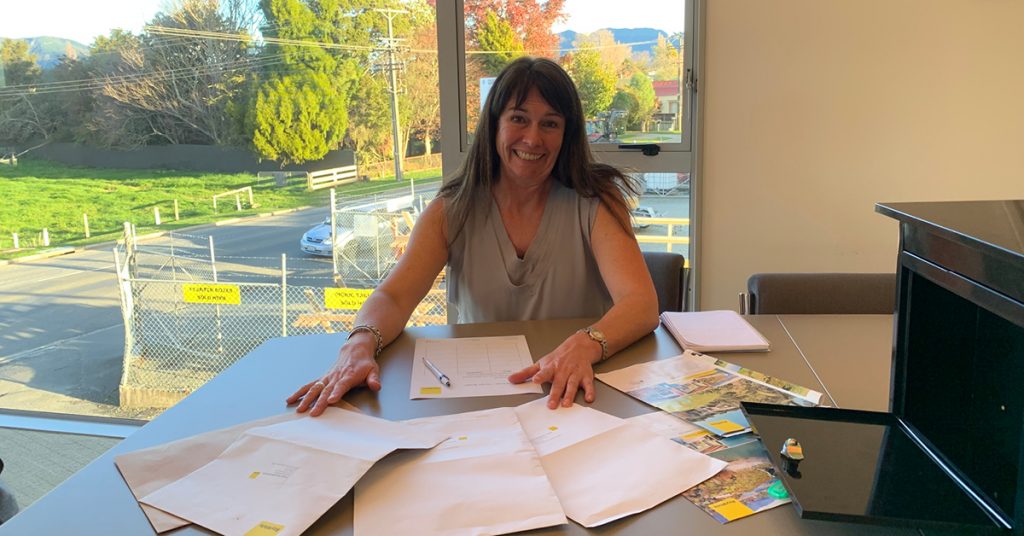 "By week four we detected a change in the mood of buyers with some caution setting in, with a holiday home being seen by some as an unnecessary luxury, post COVID-19.
"We had four offers, the difference between the highest and the lowest was over NZ$260,000, which is consistent with results over the past two years for my listings.

"On the final weekend, we had three new buyers enter the fray and the folk who flew down from Wellington on the Monday to view, then made a quick second appraisal on the Tuesday.

"Following that, they then met up with me in the hour before the tender was closing and we got their offer drawn up. 

"It was subject to solicitors' approval, simply because they didn't have a chance for legal advice, but the property is now unconditional.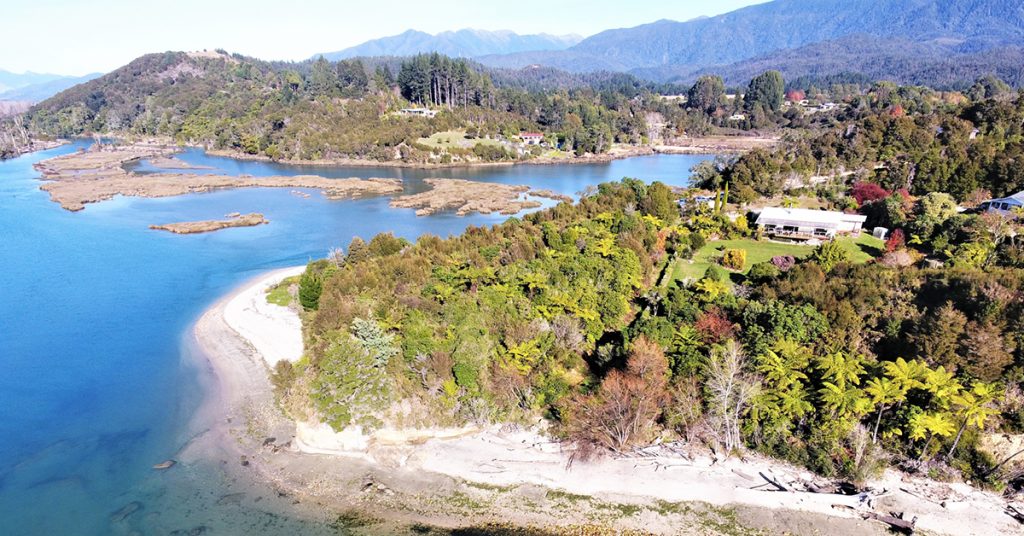 "The clincher for the buyer was walking down onto the beach in front of the property and finding some kids had been playing noughts and crosses there.
"The buyer has two primary aged kids, and this move will be life changing for them all, and they also have grandparents here.

"My clients were a trust and they were delighted with the result, which they say was well above their expectations.

"They were particularly pleased to see the property going to a young family who will be welcomed into our lovely community."