Introducing
Gaston Coma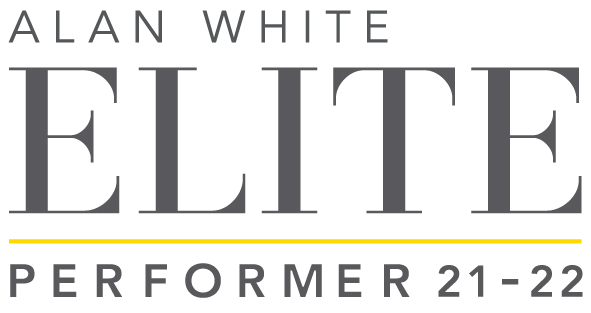 Gaston began selling real estate in West Auckland in 2010, by sheer hard work he has rapidly become one of West Auckland's most well known and successful real estate salespeople.
He has consistently maintained his status as one of the area top real estate agents and has received several awards for his achievements. Because of that, he has been awarded in the prestigious premier and elite group. 'I am very grateful for what we have achieved', Gaston says.
Ray White has reported that Gaston and The ProAgent Team are within the top 2% at Austar Realty, top 4% at Ray White New Zealand and top 3% at Ray White Australasia (reporting period July 2020 - June 2021). With hard work and determination, Gaston and The ProAgent Team have been exclusively mentored by Mark McLeod who is Ray White group's CEO of growth for the most successful real estate agents in Australasia. Furthermore, Gaston has been used as a case model in international and New Zealand real estate conferences because his approach to real estate has been notoriously different to the norm. In conclusion, this is now reflected on what we currently know as 'The ProAgent Team'. For more information find Google Reviews here.
Get to meet Gaston and The ProAgent Team by visiting www.ProAgent.co.nz. Gaston Coma and his agents are located at 423 Titirangi Rd, Titirangi, Auckland 0604.
BUSINESS PERFORMANCE AWARDS:
Top 4% performer - Ray White New Zealand 2020 - 2021
Top 5% performer - Ray White New Zealand 2018-2019
April to June 2020 2nd place top performer – 2 awards
January to March 2020 2nd & 3rd place top performer
Oct to Dec 2019 1st place top performer - 1 award
Oct to Dec 2019 2nd place top performers - 3 awards
April to June 2019 2nd place top performers
April to June 2019 3rd place top performers
January to March 2019 3rd place top performers
October to December 2018 3rd place top performers
July to December 2018 Number 1 salesperson, Titirangi office, Austar Realty Ray White
July to December 2018 Number 2 salesperson, Austar Realty Ray White
July to September 2018 3rd Quarter 2018 3rd place top performers
1/06/2017 380K performance award
1/06/2017 280K performance award
1/06/2017 280K performance award
1/06/2016 380K performance award
1/06/2016 280K performance award
1/06/2016 500K performance award
1/03/2016 280K performance award
1/04/2016 380K performance award
1/04/2016 280K performance award
Testimonials
---
"Gaston is personable, knowledgeable and good humoured through the whole process. Bronwyn led this sale and Gaston at all times was respectful and supportive of Bronwyn's leadership. I felt at ease with Gaston, which supported the inevitable anxiety of selling your home for the first time. I appreciated Gaston's communication, both through email and on the phone. He is humble, expert, and personable. Winning combo."
---
---
"Cool, calm and collected – Gaston will sell your home for the best price without a fuss or a flinch. A hard-working professional with a wealth of knowledge."
---
---
"We recently sold our home and appointed Gaston and Bronwyn to be our Agents. They were both incredible to work with and really went out of their way to ensure the whole process ran smoothly. Nothing was too much trouble, communication was great through the whole process. I would have no hesitation in recommending these two if you are contemplating putting your house on the market. Oh and the result of our house sale far exceeded our expectations. Thank you Gaston and Bronwyn"
---
---
"Great team, Bronwyn and Gaston were genuinely interested with great local knowledge and kept us well informed. Sale process was super easy and over before we knew it."
---
---
"We have been fortunate to be on both sides, buying and selling, with the Pro Agent team. Amazing friendly and helpful service. They took the stress out of buying and selling a house. Always there to help, professional and friendly. Well worth the commission. Highly recommend! Thanks again Pro Team "
---
---
"We had the best experience with Gaston and Bronwyn that helped us to find our first home. those were very stressful weeks but they were very supportive and understood our needs correctly, so in few (intense) weeks we found the perfect place for our little family and we can't be happier! we really recommend them. thanks ProAgent Team! :)"
---
---
"These guys are such a great team, Bronwyn helped us through our first purchase and they've helped a few friends into theirs as well, they're part of the community and also give back to the community!! Highly recommend"
---
---
"Brownyn and Gaston have been fantastic and extremely patient while helping us find our next home. While we looked at many houses and each time found something not quite right with each one, they still continued to help us (I think other agents would have written us off long ago) until we found that perfect place. They were both professional and friendly to deal with. Thank you both so much!!"
---
---
"Hi, thanks for the email and in all honesty I was hoping for an opportunity to review our recent experience with Gaston and Bronwyn. Firstly looking for house, going for a house loosing and winning is an emotional rollercoaster. During this process you meet many agents receive hundreds of emails not to mention loosing your weekends. However as luck or karma worked the house we ended up buying was through Gaston & Bronwyn, they were the best agents we dealt with by far through out this whole year long process. They get it! they get that its a mind field out there and that its not easy, they get the emotional side of the buyer they get that people need information every aspect of dealing with Gaston and Bronwyn was awesome and id say that weather we won or lost. thanks"
---
---
"Kept us up to date on everything and helped out on everything we needed to know"
---
---
"Easy to get in touch with. Good communicator. Good sale price"
---
---
"Gaston spent a lot of time helping us through the buying process. We really appreciate everything"
---
---
"Gaston was genuine and patient in his approach, he listened to our needs and made the time to show us another property (as the one we initially booked to see was not suitable). Gaston was a pleasure to deal with, everything progressed quickly, within a week we had a deal done, it was just too easy ;-) highly recommend"
---
---
"Gaston was excellent, in every aspect"
---
---
"He was an excellent agent. Professional helpful and worked hard to sell our property"
---
---
"He worked really hard for us and I felt that he was invested in getting the best price for our home"
---
---
"I'm really happy that I chose Gaston and his well coordinated team to sell my house. They are excellent communicators with a professional and helpful attitude. I felt like I was their only customer, even though I knew they were very busy. Whether you're buying or selling your property, I highly recommend Gaston, Bronwyn and the whole crew at the Titirangi office."
---
---
"All round good dude, no bullshit, genuine"
---
---
"I felt like he understood our house and had a sense of the type of buyers it might appeal to. Hes punctual, energetic and has a good sense of humour"
---
---
"Great communication, very friendly and explained things well."
---
---
"Genuine guy with great connections and local knowledge."
---
---
"I found him very good although most of my dealings were with Liz Watkins who was beyond fabulous."
---
---
"Didn't have much dealing with Gaston but very confident that he was working for our interest and his support"
---
---
"He did a pretty good job, ticked all the boxes but we dont feel he did anything over and beyond"
---
---
"The sale started off slow with 1 walk through per weekend, due to a downward trend in the market and location even with 3 price drops. After 4-5 weeks I expressed my concern and I was delighted to see Gaston go into over drive working data bases etc and getting 5 families through the very next open home the finally getting multiple offers on paper. So Gaston and Bronwyn did well in the end, thank you."
---
---
"Hes very pleasant, professional and knowledgeable. His presentation was indepth and easy to follow."
---
---
"He worked hard on selling the house and was easy to communicate with"
---
---
"Really kept focused and it always felt like he was working for us rather than the purchaser. Marketing was great and communication was constant and clear"
---
---
"Easy to work with and kept us in the loop throughout the process."
---
---
"Gaston was consistent/responsive with his communication. He did a great job of the marketing video."
---
---
"We met Bronwyn at her Auction not long after we had registered to sell our house with another Real Estate Company.Bronwyn began sending me weekly emails of properties for sale and we began to build a relationship.  I found her very easy to relate to, she is warm and genuine with a bubblypersonality. Our agency expired without our property being sold.  Sid and I were feeling low, disheartened, when Bronwyn offered to appraise our home and arrived bringing her colleague Gaston on board. We were heartened by their positive manner and signed up the next day. Together they acted with warmth and professionalism, kept us fully informed at all times which promoted our trust in their ability to sell our property. After one week we had multiple offers on the table and were very happy with the outcome. They continue to support us in purchasing another property and have made the process as stress free as possible. We highly recommend both Bronwyn and Gaston to any potential purchaser or Vendor. "
---
---
"We loved the enthusiasm that Brendan and Gaston showed for our home, it was exciting to see how much they wanted to sell our house for us and the way they would talk to potential bidders about it. They made the process quick and easy and the auctioneer was both friendly and professional. They worked as a team to achieve the best possible out come for us in a trouble free way. Great job thank you Gaston and Brendan  "
---
---
""Throughout this process, Gaston showed great communication and gave regular feedback to help us make informed decisions. He supported us throughout. I would have no hesitation in recommending Gaston to guide you through what can be a very stressful experience. Even when we had secured a sale, he remained in regular contact with us. Very grateful for his care and attention." "
---
---
""We'd like to thank both Bronwyn and Gaston for achieving an outstanding result. At short notice you came up with the great marketing plan and were able to quickly list the property. The listing looked fantastic. We appreciate your advice on pricing, the sale process and help with the negotiations on the purchase of our new property. During the sale negotiation Bronwyn really went the extra mile to make the deal happen. We can thoroughly recommend Gaston and his team to anyone looking to sell" "
---
---
"Gaston was very easy to work with. It can be a stressful time selling a property, you hope that an agent will work with integrity and get a good result. I felt comfortable entrusting Gaston with this role. I particularly enjoyed his efficient and professional communication which was never intrusive. Thank you for your hard work on my behalf Gaston, it was much appreciated. "
---
---
"Thanks Gaston for making the potentially stressful experience of selling our property proceed smoothly and easily. We found Gaston to be highly professional, courteous, and very friendly. Reliable and thoroughly reassuring at all stages, we felt we were in safe hands throughout. In a somewhat quieter housing market he even managed to secure a pre-auction offer for us, which we were not expecting. If you are looking at selling your property I would not hesitate in recommending Gaston to you. "
---
---
"I really appreciated Gaston's enthusiasm on what my property offered in terms of the value of it's character and uniqueness - this came across in his dealings with me and potential buyers. He was warm and personable throughout with a very professional focused approach and kept me well informed regarding the process and what to expect. "
---
---
"Gaston was very well informed about sales in our area and gave us lots of great information and advice. He was enthusiastic and dedicated and we felt supported throughout the whole process."
---
---
"Gaston is passionate about what he does and this reflected in his ability to sell our home, making everything so easy and stress free and getting us a great result. He worked tirelessly to market and expose our place in the best way possible, constantly updating us and advising us on the tough decisions. He is professional but very personable which made the entire experience very enjoyable for us. We would highly recommend Gaston anyone."
---
---
"We were well pleased with Gaston, he looked after us so well. selling your house can be quiet an ordeal but with Gaston he made it a lot easier. He worked very hard for us which we really appreciate. Your the best, Thank you "
---
---
"I was very happy with service Gaston supplied when recently selling my property. He is thorough, and covers all the possibilities very well. I recommend using his services. "
---
---
"We would like to thank Gaston Coma for selling our property with very less stress. He explained, suggested and advised various options to us which would help sell our property quickly. We had taken him as our agent because he was the only one in Titirangi who always followed up if we wanted to sell our property and by putting flyers of the property market. His knowledge of the area and his awareness of the expectations of buyer n seller made this deal very easy for us. We are very thankful to him as he has been a very good communicator and a helpful person in assisting us in taking a sensitive however major decision. Thanks a lot Gaston, We really appreciate your patience with us."
---
---
"We chose Gaston to sell our property after meeting him several years ago. The whole process from marketing to open homes to auction, has been stress-free and extremely well executed.  Gaston is an absolute professional, who is incredibly knowledgeable and easy to relate to.  Nothing was too much trouble for Gaston.  He was in constant contact with us and met with us regularly to discuss progress and to offer expert advice.  We felt completely at ease and knew that we were in very capable hands.  Thanks so much Gaston.  We can't express how much we appreciate all of the hard work and planning that went into securing a result that we are thrilled with.  We wouldn't hesitate to recommend Gaston to anyone thinking about selling their house.  We'll definitely be giving him a call when we next sell.  Thanks, Amanda Douglas "
---
---
"We had a difficult house to sell. Gaston was able to steer us through some difficult negotiations and able to provide us with constructive advice and options at every stage. Gaston was excellent at keeping us informed of buyer feedback and even kept in touch with sales progress whilst on his Christmas vacation. We have appreciated all his advice and his 'can-do' attitude. Gaston has often gone beyond what would normally be considered part of a real estate agents' remit and we thank him for that."
---
---
""Recently Gaston Coma sold my house in Laingholm and I was very happy with the result. I met Gaston almost 2 years ago. I was moving back into my house to repair considerable damage done to during an attempt to sell it using another real estate agent in Titirangi. At that time my perception of real estate agents came close to politicians and used car sales men. I was particularly unimpressed and vocal with the service I had received. Gaston politely requested to keep in contact and has done for 2 years with occasional text messages, notes in my letter box and emails. When I finally decided to sell I had the choice of a family friend from a suburb close, not Titirangi or Laingholm, but West Auckland, someone I knew I could trust or Gaston, a hard working agent from my area. I thought about it for quite a while and decided that Gaston had shown that he could be relied upon and was certainly working hard in the area to solicit both listings and buyers. I was not disappointed. My house needed considerable work and had a number of issues, all of which Gaston took in his stride. I set very specific rules regarding how my house was to be marketed, how he was to contact me, what I wanted and when. Within 2 weeks I had 3 offers presented to me. One was unconditional and over the asking price. I would certainly recommend Gaston. I found it refreshing to find an agent that was working for me to get the best price possible not just a commission on selling my house. Thank you Gaston for your hard work. Yours faithfully Sam Hawke" Watch video testimonial at www.proagent.co.nz."
---
---
""We would like to say thank you to Gaston for all the dedication and hard work he put in to selling of our house. My Husband being of old school liked the way Gaston went looking for work and how he approached us in the first few weeks we were starting the refurbishment of the house. To my Husband it showed dedication and for me after checking out the fees against another company I liked the fact that Austar Realty was cheaper. After weeks of refurbishment we actual agreed on something so went with Gaston. In fact it was due to his dedication that we got the outcome we required.This wasn't a easy house to sell, there was a couple of problems that popped up which we had no idea about which made us think about taking the house off the market and change our plans we had made for our future but due to Gaston's enthusiasm and dedication and help we were able to overcome these problem, and now we can move forward. Not once during the whole process did we have any doubts in his ability to sell the property. Also another attribute I found in Gaston is that he was honest about the buyer feedback good or bad. And he kept us informed on what was going on at all times. It was us that went on holiday while Gaston worked very hard. We have no hesitation in recommending Gaston Coma to any person who is considering selling and want the great outcome we got. Thanks again Gaston and we wish you all the best for the future.Kevin and Sandra Duval" Watch video testimonial at www.proagent.co.nz."
---
---
""I wanted to say thank you to both of you for an outstanding job. The house sale process was also phenomenal Gaston. I remember we first met about this time last year. As we looked at the milestones we needed to achieve before going to market, it looked a huge project. I appreciate your sharp customer focus and unrelenting determination to make the sale happen at a price acceptable to my future. Thank you for all your encouragement during the project. Finally, I have learned in my life that major projects can be achieved when the right people are involved. God blessed me with two of the best people in their respective fields. Thank you once again for making possible my new life with my family. Take care and God bless""
---
---
""I have appreciated your help and information while we were looking to buy, and definitely see you as one of the hardest working agents out there. Wishing you a successful remainder of the year""
---
---
""Having engaged the services of Gaston Coma to act as Estate Agent for the sale of our property in Titirangi, we can say that we have found him to be very reliable, informative and professional in his approach to our sale, finding a buyer in record time and negotiating a successful outcome for all. We would not hesitate to recommend his services to any future prospective clients"."
---
---
""We choose to use Gaston because he works extremely hard and is very passionate about his job. I had noticed in the past that Gaston is very proactive when it comes to enquiring and searching for properties to match peoples needs. He is professional, friendly and approachable. When it came time to sell, that is the type of agent i wanted to use, a hardworker who does his best to find the buyers for your home. We are really pleased with how everything has turned out. Gaston has been a pleasure to deal with." Watch video testimonial at www.proagent.co.nz."
---
---
"Thanks very much for your call today, it's great having such a proactive agent" "
---
---
"Thank you for all your effort and the way you go about things you are the best in the business from what I ͛ ve seen ͟ "
---
---
"We have absolutely no hesitation in recommending Gaston as an agent to sell your home. In selling our family home we had a number of concerns and needs that Gaston not only made sure were met, but did so with integrity and professionalism that makes him true credit to the Austar team. ͟ "
---
---
"Thanks for all your help with our house search, you have been extremely proactive in tracking down exactly what we asked for in Titirangi, going above and beyond any other agent we have worked with! ͟ "
---
---
"Hi Gaston, we would have to give you a score of 11 out of 10 for your enthusiasm in real estate!! " "
---
---
"As you will be aware our house at 324 Forest Hill Road sold by auction on Saturday. We want to thank you for the effort you put into getting potential buyers through our home. I really appreciate the communication before every visit, and also the really nice comments you gave to me regarding our son, Thomas. Thanks for your great service. I hope you get lots of listings a nd sales throughout the rest of the year. Kind regards, Eric & Norny Waardenburg "
---
---
"Thanks for everything. It is very refreshing to deal with a real estate agent who doesn't mean the stereo type. We will definitely recommend you. "
---
---
"I am emailing to say that I have found a house. Sorry I could purchase o ne with your assistance and thanks for all your help, you were one of the most active agents I came across and I am sure would have identified something for me ͟ "
---
---
"The present was lovely and a nice surprise. I am very happy to recommend you as preferred agent for people selling or looking to buy property in the Titirangi/ Laingholm / Parau area. I found you very knowledgeable about property in the area and very pleasant to deal with. When it came to negotiating an offer you helped my daughter and her husband get the best possible price in a calm and professional manner. I would like to take the opportunity to thank you for making the sale so fast and successful ͟ . Margot Thank you for the lovely present. It was very thoughtful! Thank you also for the great job you did selling our property so quickly and for a good price. I won't hesitate to recommend your services to anyone I know who is buying or selling in your area ͟ "
---
---
"Having recently sold a property at 23 Warner park Avenue, Laingholm, Auckland, through Harveys Real Estate, Titirangi Branch. I would highly recommend Gaston Coma and the Team at Titirangi, in their diligent efforts in marketing the property and helping sort out different issues that came about during the process. ͟ "
---
---
"A little earlier today you called at our home to introduce yourself and to leave a promotional item (shopping list pad). May I compliment you on both your personal and professional presentation? Although we are not currently on the market to sell/buy property we would have no hesitation in contacting should our circumstances change. Wishing You Every Success ͟ "
---
---
"I found you to be extremely hard working, very professional, and also easy to communicate with. Thank you for all you have done towards the sale of the house. ͟ "
---
---
"The whole process was really good. I͛ve got the information at the right time. I really enjoyed working with Gaston. He made sure that I knew what was going on. The process wasn͛t too intrusive. It was a pretty good experience. Being very difficult to sell your home, Gaston gave me the assurance making sure that the house gets sold and I get the best price. So I͛m very happy with Gaston."
---
---
"I͛'ll suggest very strongly that you stick with Gaston and enjoy the ride because he is thorough, professional, friendly; just lovely and he is very good at selling homes....͟ Watch video testimonial at www.proagent.co.nz. ͟"
---
Previous
Next
Awards
---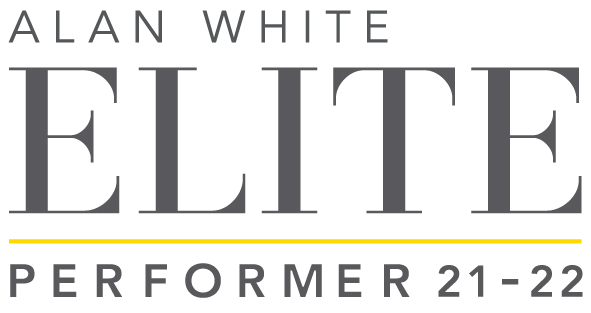 ---
2021/2022 - Elite Performer
2021/2022 - Premier Performer
2020/2021 - Elite Performer
2020/2021 - Premier Performer
2019/2020 - Elite Performer
2019/2020 - Premier Performer
2018/2019 - Premier Performer
2017/2018 - Premier Performer
---