Introducing
Gagan Dhillon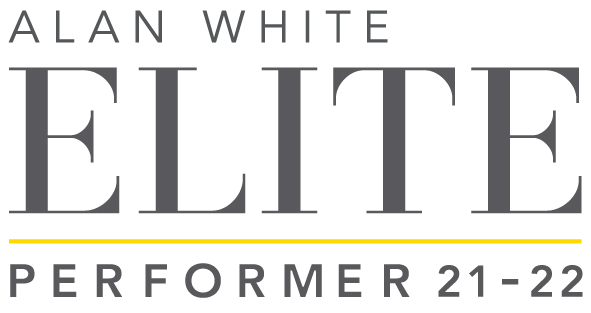 Helping others is one of Gagan Dhillon's defining traits. He has consistently helped people, both professionally and personally, since making New Zealand his home in 2001. His wonderfully diverse background speaks volumes about the sort of man he is; creative, intelligent, committed, hardworking and ethical.
He arrived from India with Graphic Design qualifications already under his belt, giving him his first job in NZ in a large printing company. Not prepared to stop there, he attained a Diploma in Information Technology, rounding out his already considerable computer based knowledge. In 2005, Gagan took a completely different path. Reflecting his humanitarian side, he enrolled in police college, and worked for the next nine years as a police officer, in some of our most highly pressured areas in South Auckland. Describing his motivations perfectly, Gagan reflects, "I couldn't see results, but I knew I was making a difference."
In 2014, Gagan made another interesting sidestep, this time into the real estate world. He had the local knowledge, the desire to help people, and knew that he could make a difference. Joining Ray White Takanini, he cut his teeth for a year before joining forces as a sales team. Under the Ray White Takanini umbrella, the team achieved No. 8 for sales, and No. 3 for growth nationwide in July 2016. Safe to say, Gagan has everything needed, including advanced negotiation skills, to ensure you get the best possible results for your property requirements.
Gagan says he's particularly rewarded by being in a job where he gets to put smiles on people's faces. He, his wife and four young children have just bought a new family home in Takanini, an area he's always loved. When he can find the time, he enjoys hunting, fishing and woodturning in his full to the brim workshop."
Testimonials
---
"Very professional in his approach to the job and he and Rachel obviously work well together as a team."
---
---
"Gagan Dhillon presentation was excellent at our first meeting continue through out the sale of my property. Ray White has the best sales person. Kind regards, Ben Stone."
---
---
"Gagan made the whole process very easy and I could not fault his commitment to us as the vendor."
---
---
"I found it easy to discuss and relate any concerns and requirements I was seeking"
---
---
"Gagan was amazing throughout the whole process from the ease of getting things organised including the photos taken and made the property look amazing. When it came to the auction day even though I was quite nervous he made me feel relaxed about it all."
---
---
"Gagan was a world of knowledge and we felt very informed about the market as well as the process of selling and buying. He had great communication, friendly and super helpful."
---
---
"His attention was the reason I feel that we were able to sell. To me nothing was too much trouble. Highly recommended."
---
---
"We dealt more with Rachael but were also impressed with Gagan. He knows the industry and it shows"
---
---
"Excellent sales person."
---
---
"From the beginning Gagan was realistic in expectations around the value of the property. He worked hard to ensure viewings and although Racheal was the front person when working with me I knew he was always there plugging away to ensure the sale of the property. Selling at auction was always a worry for me but Gagan's reassurance and knowledge of real estate ensured this happened and with a great result for all concerned."
---
---
"Performed above expectations."
---
---
"Gagan was very professional yet friendly and able to communicate with us clearly. At all times did we feel like he had our best interests at heart and was genuinely rapt for the result we achieved."
---
---
"He is very easy to communicate and always reply msg fast. He is a kind of agent who really care about the clients."
---
---
"Great advice communication and follow up"
---
---
"Selling, need the best monetary outcome with the least amount of stress? Then go with Gagan Dhillon and Rachel Collier, Takanini. I took their advice on how to sell and present and I am truly delighted with the outcome."
---
---
"Gagan was helpful, easy to deal with and went out his way to make things easier for us during what was quite a stressful time."
---
---
"Listened very well to our requirements and understood our situation"
---
---
"Good communication Targeting right market"
---
---
"He was able to help us through some concerns we had in a empathic and friendly way. He was factual and sentimental and very mindful of the seller and buyer."
---
---
"Gags is knowledgeable, approachable and realistic. He is genuinely supportive whilst being a realist about what can be achieved. Gags was always very quickly responsive to any requests and negotiated the tightrope between vendor and purchaser very skillfully."
---
---
"Gagan was very helpful and friendly to us as a couple and one of the few agents we have dealt with to follow through on what he said he would."
---
---
"Gagan was highly professional. He was helpful, willing to answer any questions and was very good at talking me through any situation."
---
---
"Gagan's attention for detail and the ability to find common grounds between parties."
---
---
"Extremely professional and knowledgeable about the market and advertising advantages."
---
---
"Gagan's patience got this deal over the line. He negoatiated between the parties for over 5 weeks."
---
---
"Gagan's professional approach and knowledge of our area helped guide us to make informed decisions. At a very stressful time Gagan was always patient, caring and understanding. We have know hesitation in recommending Gagan to friends and colleagues."
---
---
"Gagan made a potentially stressful time, with his calm, quiet thoroughly professional manner. He gave valuable advice, while being able to appreciate the situation from my point of view. He has a kind of 'dead pan' type of humour, which was a great asset, ( and actually ESSENTIAL for anyone working with ME!! ) He was always well presented, coped with two rambunctious hairy dogs, and always was on time. As you can see, I DON'T DO brief sentences. I feel, that I have enhanced Gagan's career with one or two valuable 'work stories', so, on reflection, I consider all-in-all, it was a team effort. "
---
---
"Gagan is knowledgeable, professional and approachable. He will make time for his clients even after hours and on weekends."
---
---
"Being this was our first home, it was all new to us but Gagan was amazing to deal with, super supportive and really helpful!"
---
---
"Absolutely top notch in EVERY way. From soothing my fears to chasing everything that needed to be done, especially as most of the work was done when I was overseas, I could not recommend Gagan highly enough - thank goodness I chose him."
---
---
"Gagan was a pleasure to deal with. Kept me uptodate with viewings etc, Nothing was a problem to him if I had any quieres."
---
---
"Gagan has gone over and above for us in our recent sale (and purchase!), we thoroughly appreciate his guidance."
---
---
"We were completely happy with everything and were informed all along the way"
---
---
"Went to endless trouble on what turned out to be a difficult sale and purchase"
---
---
"GAGAN IS A VERY PROFESSIONAL AGENT"
---
---
"Gagan was very very helpful."
---
---
"Great management of our sale and liaison with us as vendors."
---
---
"Very professional, great area knowledge."
---
---
"great communication skills and excellent service."
---
---
"Made us feel like we were not pressured into anything, and kept us updated constantly"
---
---
"We were pleasantly surprised by the level of integrity & honesty that Gagan demonstrated throughout the whole process – it is not something we have found to be that common within the real estate industry."
---
---
"The transition between selling and buying our new house was made easy by Gagan Dhillon, who worked hard to find the right house for us. He is very helpful real estate agent and has done an excellent job. Thank you Gagan, I would recommend him highly to anyone selling or buying a house."
---
---
"From the first time we met Gagan from Ray White his professionalism and great personality, made us very comfortable and we knew we were in good hands. When selling our home ,Gagan went through all the details and options of our sale,We made our decision to go to Auction with the confidence that Gagan would be with us all the way. Being able to contact Gagan anytime was a great comfort to us. Brett and I would have no hesitation recommending Gagan to anyone wishing to sell their home"
---
---
"Great result!! Our property transaction went really smooth. Garry and Gagan's friendly yet professional approach secured the right buyer for our property in timely manner. Highly recommend using their services."
---
---
"THANK YOU - MORE THAN WORDS CAN SAY! We are still on a high a week later This has changes our lives. It feels like we won lotto. A special thanks to Garry and Gagan for all the hard work and man hours they put into getting buyers in the room."
---
---
"Garry did an absolutely fantastic job and helped me out more ways than one. Both Garry and Gagan went above and beyond, even with helping me with a property that I had purchased prior that they were not being paid for. Couldn't recommend anyone better to sell your home."
---
---
"Very helpful and worked hard to get us the best results"
---
---
"Easy to talk to, friendly and hard working. Trustworthy."
---
---
"I really liked his calm relaxed manner and always kept me informed of what was happening."
---
---
"Gagan is very helpful is very pleasant and helped us. Find our lovely house"
---
Previous
Next
Awards
---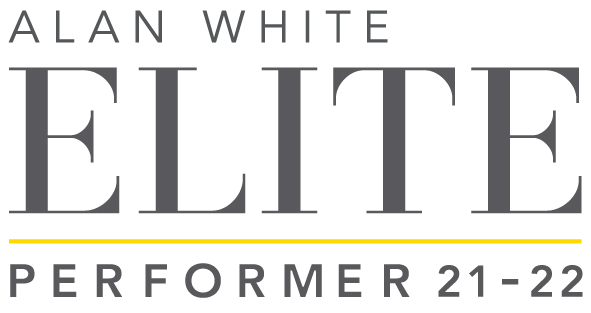 ---
2021/2022 - Elite Performer
2021/2022 - Premier Performer
2020/2021 - Elite Performer
2020/2021 - Premier Performer
2019/2020 - Executive
2017/2018 - Premier Performer
2016 - Executive Performer (NZ)
---