(L-R) Bob Lemalu, Pat Lapalapa, Adam Thomson, Tom Rawson, Xavier Tofilau, and William Vaea.
After joining the fire brigade on a dare, Ray White Mangere's William (Vili) Vaea was looking for a way to make a little extra money when he joined Ray White Manukau's prospecting team. 
While working as a firefighter, times were tough for Mr Vaea, who found he only had $50 left at the end of his fortnightly pay once he had paid all his bills.
"One day while I was sitting in the lunchroom at the firestation I picked up the phone and called another agency in Manukau. I asked to speak to any successful Pacific Islander agents, but they said they didn't have any," Mr Vaea said.
"So I rang Ray White in Manukau and I asked if there were any top PI agents.
"I wanted to know if there was a person I could speak to and if there was no one there, I wanted to be that person."
Mr Vaea got his real estate licence, and shortly after started working at Ray White Manukau making prospecting calls on his days off from the fire brigade.
His shifts at the fire station were four days on, and four days off, including two night shifts.
"Adam Thomson was still working as a sales agent at this stage, and asked me to come on as his sales associate," he said.
"Not long after that Adam took over the Manukau office.
"I used to work in real estate all day until 5pm, and then four nights a week at the fire service – I was working 24 hours."
At the end of 2012, Mr Vaea decided he needed to make a decision between his two jobs.
"I finished at the fire service on the 29th of December 2012 and started full-time in real estate on January 1st," he said.
"I was so fortunate to be taken in by Adam. He was already a successful agent, so everything I learnt was from him, which fast tracked my career.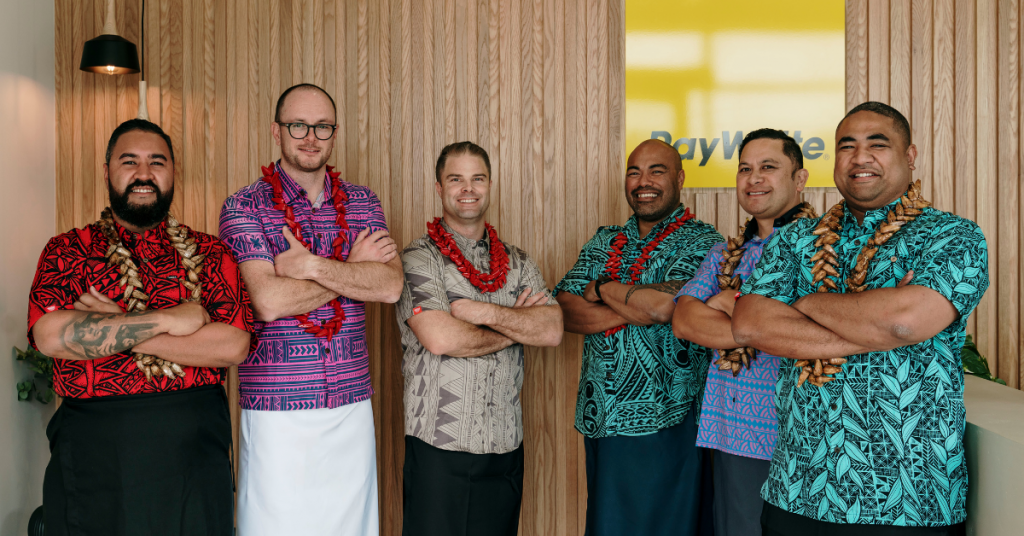 "It didn't take me long to reach Premier and Elite status at Ray White."
About three years ago, Mr Vaea started feeling like he needed a new challenge. After speaking with Mr Thomson, Mr Vaea was offered the opportunity to be in charge of a new office – Ray White Mangere.
Mr Vaea teamed up with fellow Pacific Island agents Bob Lemalu, Pat Lapalapa, and Xavier Tofilau to open the new office.
"When I first became an Elite agent I was the only Islander," Mr Vaea said.
"Mangere is predominantly Pacific Islanders and we grew up there, so we knew the area and the values.
"We had no choice but to be successful for ourselves and our families, and for our community – we had to be good role models."
Mr Vaea said they had planned how they would give back to the community, even before they had an office.
"During the first lockdown we saw the long lines for the food trucks, so we decided we'd take turns doing a big shop and choose a family each week to give the groceries to," he said.
"We still do this as a team."
The Ray White Mangere office opened in March 2021.
"We were a team of four when we started, and I think there are 18 of us altogether now," Mr Vaea said.
"Most of our team are of Pacific Island heritage."