Introducing
Frazer Mackenzie-Johnson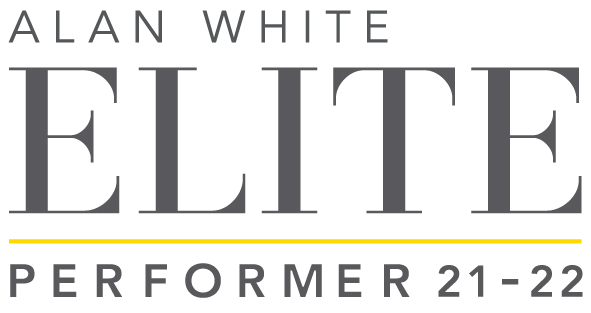 When you meet Frazer MJ, you become aware of his individual energy - you feel comfortable, cared for and safe in the hands of a consummate professional. A customer experience built on care, knowledge and attention to detail, the success achieved by Frazer even crosses to facilitating his own colleagues into homes, with great acclaim – the seal of approval from the harshest critics.
With sizeable business acumen across fashion, retail and real estate, Frazer uses his savvy and in-depth understanding of business process and practice to navigate his clients towards their goals and aspirations – achieving the best possible outcome for them, whether selling or buying.
A man with a real community presence in the central Auckland area, his genuine affection for the City fringe suburbs and its residents is palpable and builds trust, knowing you are aligned in value and direction with a real local advocate. The essence of this advocacy is in relationships and can cross borders between suburbs as there is one combo of requirements that every client wants – knowledge, approachability, transparency and care.
When considering your Auckland move, consider Frazer MJ – a trusted advocate in your journey.
Ray White Premier Member 2020/21
Testimonials
---
"Passionate, positive and full of energy Frazer brought a real positive energy to our campaign. He was very insightful of the Onehunga property market and went above and beyond to ensure things went smoothly for us. Verified by RateMyAgent"
---
---
"Great team, passionate and hard working! Communication was top notch, Frazer and his team have excellent market knowledge that really helped us get the best result for our sale. Thanks Team Verified by RateMyAgent"
---
---
"Prompt, Proficient with Amazing Sales skills....... & it's SOLD Fastidious Magical Journey... That's what we've experienced working with FMJ. With his excellent advises, infectious charisma & adept pitch, he transformed a stressful house selling process into a smooth & easy journey. Adept in every step of the sales process, He made sure that we understand the process thoroughly and get the highest return on our investment. We feel lucky to have him and comes with my heartfelt recommendation to all his future vendors. Kudos FMJ. Verified by RateMyAgent"
---
---
"Best realestate agent!! This was our first time we sold house in Auckland and we are happy we made a right choice. We found Frazer professional with excellent communication skill. He has very good knowledge about the area and market. Frazer give his best and prepares you well during the whole sale process which at times can be really emotional. We highly recommend Frazer, if you use his service you will never be disappointed. Thank you Frazer and team for best service and excellent result. Verified by RateMyAgent"
---
---
"Down to earth personality, strong marketing skills and smartly, efficiently identified and applied the right techniques on targeted purchasers and created impressive margin"
---
---
"Frazer don't have enough words in our vocabulary to express how we feel, on the outstanding result you have achieved in the just concluded sale of our property. Thank you so much for guiding us through the sale of our property, from the initial meeting to hand holding us to achieve a phenomenal result, is a testament to your tenacity and character. We would like to acknowledge your immense input from day one, your attention to detail and guiding us on what we needed to remedy and the level of presentation you expected that we needed to achieve. You have a winners attitude, and your enthusiasm and energy towards customers is at a totally different level. The professional manner in which you handled our queries and concerns must be commended. You always had the time to answer our questions, and keep us informed at times. Ray White Remuera is successful because of its focus on its customer services, you and your teammates are just the perfect balance of youth, dynamism, experience, wisdom. I dont know of any companies that have such talented people. It's been an absolute pleasure to have worked with you!"
---
---
"What a Pleasure. Frazer MJ wowed me with his enthusiasm from the get go. The property had many challenges and Frazer handled them all with the utmost professionalism and friendly nature that is him. I would thoroughly recommend Frazer to anyone looking to sell their property. Verified by RateMyAgent"
---
---
"Highly energised, informed and motivated agent. If you want an agent who knows everything there is to know about buying and selling in the current market, Frazer's your man. His intelligence, professionalism and energy is a huge benefit to anyone venturing into the unknown territory of selling their home. He pulls out all the stops to get the best result he possibly can. Highly recommended. Verified by RateMyAgent"
---
---
"Incredible!! Frazer was absolutely incredible at helping us buy and sell our places. His communication was impeccable and he kept me up to date every single step of the way. If you're looking for someone who will go the extra mile in more ways than one then Frazer is your guy. I couldn't recommend him highly enough! Verified by RateMyAgent"
---
---
"Frazer was absolutely amazing, kept us up to date every step of the way and made sure we got the best price possible. I wouldn't hesitate to recommend him!"
---
---
"Awesome Agent! Frazer did a fantastic job recently on our high end apartment sale, he took the bull by the horns and ran with it, doing everything under the sun and getting us strong offers and an absolutely phenomenal price, we are chuffed! He laid out to us everything that would happen from the beginning and it all went just as he planned, this guy knows his stuff and he's really friendly, positive, energetic and easy to deal with... We really made the right agent choice for the job, we recommend you do the same without a doubt" Adrian & Meg Review submitted by Adrian Kenny (Vendor) "
---
---
"Hi We have found Frazer to be absolutely amazing. My husband and I have never dealt with selling a property so basically we were clueless. It was such a scary thought for us both. However Frazer made things so easy for us, explaining everything to us being Tennille and Eti M"
---
---
"Went over and beyond to get us a sale. Communication was all class. Kept us up to date with what was happening, what we needed to do."
---
---
"Frazer is a Magician! What a Sale!!! Frazer is an enthusiastic agent, He helped us sell our little piece of Paradise. His communication and guidance really made the process so much easier for us. I dont think I've seen an agent put so much effort into a sale… And the result speaks for itself. We are over the Moon" "
---
---
"Very professional, knowledgeable and a great communicator."
---
---
"It was clear from our first meeting that Frazer is a very enthusiastic guy - but it didn't take long to realise that he's also incredibly knowledgeable about the market and the sales process. Frazer presented a well-thought out plan that has resulted in a successful sale exactly as he said it would, enabling us to make our next move we've been dreaming about. Frazer is a complete professional and holds himself and his team to a high standard. He's always taken the time to keep us informed and has gone well out of his way to assist us whenever he can - it's been a real pleasure working with him. Thanks Frazer!"
---
---
"I engaged Frazer to assist me in my property and I'm very pleased that I did. His energy, enthusiasm, knowledge and guidance over that time were of immense & invaluable assistance to me during this whole process. He offered great insight concerning my property and the process, helping me to see new perspectives/possibilities. I thoroughly recommend Frazer."
---
---
"After an overwhelming couple of months, we were all but ready to give up on selling, but Frazer's enthusiasm and drive meant he persevered to get a successful sale for us. He worked tirelessly, often going over and above - including doing the occasional vacuum and cleaning up after our pets! Frazer cares about his clients and their individual situation. His personal approach meant he got to know our family and was invested in getting a good result for us. Thanks for helping us to get there Frazer! "
---
---
"I would commend Frazer for his timely communication and care from first meeting, offer and final settlement. It's rare to have an agent who looks after the vendor and prospective purchasers for the best outcome. Frazer really cares!"
---
---
"I worked with Frazer on my townhouse in Mt Eden. He was courteous and confident in our dealings and had strong attention to detail. His communication was prompt and professional. I have no issue in recommending Frazer going forward."
---
---
"Frazer has been totally honest, open, helpful and always quick to respond from the get go!"
---
---
"Frazer Thanks SO MUCH for all your help and effort during our house sale and also our new home purchase process! We really appreciate it and will 100% recommend you to all our friends. Thanks again! #NAILED.IT "
---
---
"I would like to take a moment to thank Frazer for the good job he did selling my property recently. Frazer always kept me well informed on how Open Homes went and gave me valuable feed back from the public who attended. I would recommend Frazer to sell your property as he is professional,enthusiastic and puts the vendor first. Thanks Frazer for a good result in such a short period of time. Darryl, Meadowbank "
---
---
""We can't thank Frazer enough! He was super helpful in the purchase of our home, he was great at communicating, very knowledgeable and answered all our questions promptly. He is such a friendly guy too - always enthusiastic and bubbly with a smile on his face. It was all a smooth process due to him so thank you so much!" Angela, One Tree Hill"
---
---
"After an overwhelming couple of months, we were all but ready to give up on selling, but Frazer's enthusiasm and drive meant he persevered to get a successful sale for us. He worked tirelessly, often going over and above - including doing the occasional vacuum and cleaning up after our pets! Frazer cares about his clients and their individual situation. His personal approach meant he got to know our family and was invested in getting a good result for us. Thanks for helping us to get there Frazer! Glenn"
---
---
"Frazer worked tirelessly to get a good result and didn't give up when the process was dragging out."
---
---
"As a first-home buyer I was a bit nervous about tackling all the steps that went with buying a home but Frazer made the process so easy, from recommending a mortgage broker to organising people to view the property to complete the building report and Meth test. Any questions I had were answered promptly and any viewings were easily arranged around my work schedule. A very streamlined process due to Frazer's professionalism. Thank you so much for all your help."
---
Previous
Next
Awards
---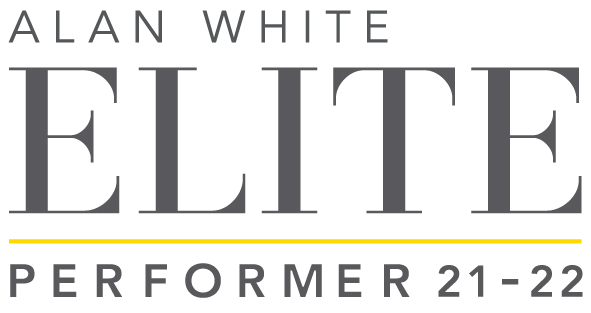 ---
2021/2022 - Elite Performer
2021/2022 - Premier Performer
2020/2021 - Premier Performer
---