Introducing
Donna Bailey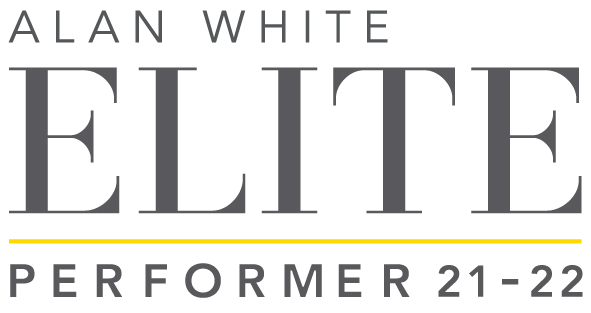 Donna has spent 21 years in the Real Estate Industry and during that time has seen the market in our local area flourish.

"The surrounding areas of Blockhouse Bay, Lynfield and Hillsborough have long been attractive locations for prospective buyers," she says, "I've always worked within the area and enjoy the opportunity to promote all the benefits that it has to offer its residents."

Six years ago Donna teamed up with Angela Scarfe, who is very proud of her real estate career spanning more than 30 years. Together they have forged a very successful path and team, now known more commonly as "The Real Estate Girls".

Prior to taking up Real Estate, Donna worked as an Office Manager and Personal Assistant in London and Western Australia. She also spent several years as a Data Entry Supervisor in government departments in Western Australia. "Real Estate was always something I'd wanted to do, and I've certainly never regretted the career change," she says. "My job allows me to meet new and interesting people each day and share with them the joy in realizing their dreams."

Donna returned to Blockhouse Bay 22 years ago after spending 10 years overseas. As a mother of two adult children who were brought up in the area and attended the local schools, she values the community spirit and relaxed atmosphere of the area. "It's a very family-orientated place with a number of excellent schools on offer. Centrally located and easily accessible to all areas of Auckland, Blockhouse Bay, Lynfield and Hillsborough are proving very desirable places to live."

When not working hard for her clients, Donna enjoys spending her free time with husband Chris, Jaimi, Nick and their partners.
Testimonials
---
"We cannot thank Donna and Angela enough for all the work and effort they have put into helping us over the years. Their genuine and caring nature is hard to come by in this industry and they work tirelessly to get the best outcomes possible. We are so thankful for all they have done in finding us our dream home."
---
---
"Thank you for your email, I would like to say that Donna, Angela, Paul and Billy did us so proud on all aspects of selling our property 2/9 Duke Street, Mt Roskill and conducting the auction on Saturday 14th August auction, they are a very professional and caring team by keeping us informed of proceedings on a regular basis, we would like to thank them again for everything they have done for us and will have no hesitation in recommending them highly to anyone else requiring their services.. ps loved the coffee van it was a very welcome touch, "
---
---
"Dear Donna and Angela A belated, but no less heartfelt, huge thank you to you both for enabling the successful sale of our much loved family home. We so appreciate the wonderful job you both did. Your industry and local area experience shone through from beginning to end. We appreciate your honesty, advice and quick clear communication throughout. Your knowledge, expertise and planning was particularly evident with the presentation of multiple offers pre deadline date. We know these didn't come about without your hard work. The celebratory hugs and flowers will have to wait a little while longer..... Many thanks again"
---
---
"The best team you could ever want to help you and your family find your dream home. Being in the property industry, I know Donna and Angela went above and beyond for us. We are so grateful for your help during this journey! You made it so easy, always kept us in the loop and we knew we could always trust and count on you. We couldn't recommend a better pair! "
---
---
"The Real Estate Girls, Donna & Angela, were very professional and thorough selling our house. We had good communication, and they were always available to answer our questions. The whole experience of "selling our house" became stress-free and pleasant. We would definitely recommend using this very experienced team. Thank you girls."
---
---
"My wife and I have had questions in the past for Donna and she was always very professional in helping us with those. We knew she would work hard for us and give us good and honest feedback."
---
---
"We had confidence and trust in her recommendations to be guided in the marketing and sale of our house."
---
---
"Very pleasant to deal with, attention to detail in all aspects, willing to go that extra length to get the best for us, just made the process that much easier."
---
---
"Friendly, easy to deal with, efficient and good communicator"
---
---
"Donna and Angela were really great to deal with. They were very quick to respond to any questions and sold the house within a week of it being listed."
---
---
"Donna and Angela very easy to deal with, have a lovely happy nature and I felt they were the ones to sell my house and they did!"
---
---
"Donna and Angela went the extra mile and beyond to help us sell our two properties. Nothing was too much trouble and they did it all in such a cheerful manner. They have become lovely friends and if we had any more houses to sell ( which we don't) they would be the people. Also Paul Scarffe was also wonderful in assisting us."
---
---
"Tthey went above what i would call there duty as a real estate agent."
---
---
"We enlisted our section with Donna and Angela under an auction programme. They gave us advice on marketing and worked diligently with their data bases notifying all of their buyers of our new listing. They kept us informed regularly with weekly reports on the activity of our property and feedback. We found them both to be extremely dedicated, genuine and with high work ethic standards. They did what they said they were going to do and followed up on all inquiry. They were tenacious with their follow up and were extremely professional, approachable and knowledgeable with their sales in the area. We would highly recommend their services to any other vendor considering selling. They went over and above our expectations and achieved us a unconditional sale that we are very happy with and on terms that suit us. We felt they worked 100% for us and had our best interests at heart. Well done ladies!!!! Excellent work!"
---
---
"They were two amazing lady's to work with. Both kept us in the loop throughout the entire process, they were easy to talk to and ensured it was stress free. Thanks Donna and Angela."
---
---
"I would like to comment on how easy Donna made, ( what is usually a stressful time), the whole transaction seem. We had many questions and requests and each was dealt with promptly and efficiently and at no time did we feel we were putting her out. Donna has a really sunny personality and is able to mix a bit of humour in with her professionalism. She actually listens to what you want in a property so was able to come up with something for us really quickly. If we need to change our property again we would definitely want Donna to be our agent"
---
---
"Top ladies!!! I was selling a property on my father's behalf and Donna and Angela handled this with a degree of sensitivity that was really appreciated. Their professionalism and friendliness made the whole process an easy experience. Donna and Angela kept in touch very regularly with updates on Open Homes and interested parties. Their enthusiasm was infectious and their experience in the market showed, when it came to knowledge of the current market. Since auction date their communication is just as great informing me of the necessary steps to be taken from here on. A wonderful pair to deal with all round! I believe Donna and Angela are top of their game! "
---
---
"There is something to be said about the experience levels, that these two ladies possess. Donna and Angela made selling our house feel like a dream. Every single detail was carefully organised and handled by them. I barely lifted a finger and our house was sold - and for a magical price. A price which I can 100% thank them for, as I strongly feel the hard work and dedication they put into it, helped get us there. Advice was freely given, discussions were open and honest, weekly reporting was better than I expected and I can't fault a single moment. Donna and Angela turned what we expected to be a stressful situation, into something we loved - we can't wait to do again! And.. without a doubt, we will be using 'The Real Estate Girls' every time."
---
---
"Donna Bailey and Angela Scarfe ARE "The Real Estate Girls". They make selling your property a lot easier as they understand that it is an important decision, and that you need someone who is sympathetic to the emotions that you are going through, and are there to help. These Girls went that extra mile for us in the selling of our family home after the passing of our mother, and this was especially important to us in who to choose to work with, to achieve this. They gave us personal support and sound advice, and were fantastic in keeping us up to date with how the viewings were going, and the queries that buyers had about the property. They even went the extra step in finding out information that we were unable to supply and sourcing specialists to assist when required. We would not hesitate in recommending Donna and Angela as professional and competent agents and would certainly use them again if ever the occasion arose. A BIG thank you to both of you! Very much appreciated."
---
Previous
Next
Awards
---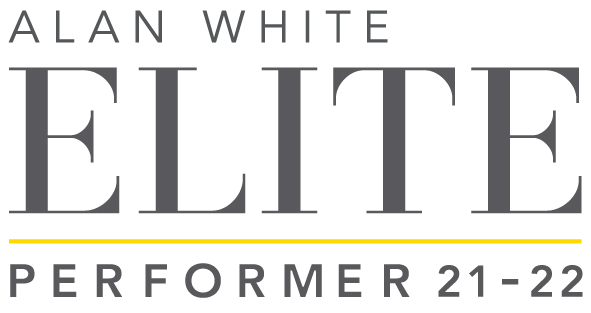 ---
2021/2022 - Elite Performer
2021/2022 - Premier Performer
2020/2021 - Elite Performer
2020/2021 - Premier Performer
2019/2020 - Premier Performer
2018/2019 - Executive
2017/2018 - Premier Performer
---