Introducing
Dickson Lee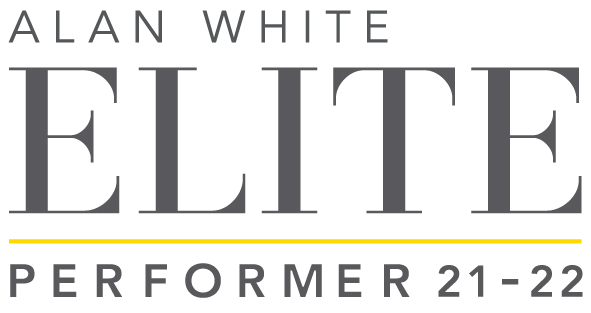 With 43 properties sold in a tough 2020 market and over 90 properties sold in 2020/21, the evidence is clear, conclusive and irrefutable. Through sales concluded predominantly in the Eastern Bays & Remuera areas, Team Ruoxi & Dickson achieved Ray White Chairman Elite Performer (top 1% in the entire Ray White network) status in just 8 months through the financial year 2020/2021, and Ray White Elite and Premier Performer status in the financial years 2019/2020, 2020/2021 and 2021/2022. In a short period of time, Team Ruoxi & Dickson has achieved what others can take decades to achieve and established themselves as the top real estate team in the Eastern Bays & Remuera areas.
Why settle for ordinary when you deserve extraordinary? See how and why Team Ruoxi and Dickson can help you succeed in getting the best result on nzpremiumhomes.com
Here's why you should choose Team Ruoxi & Dickson:
Proven and measurable track record with Chairman Elite status (top 1% of Ray White) in a short space of time
True Eastern Bays and Remuera real estate specialists - 95% of their sales concluded in these areas
#1 Orakei Sales Team in 2021 across all agencies (volume and sales number)
Natively bilingual in English and Mandarin to cater to all your buyers
Strong digital marketing expertise to ensure you get top dollar through unique and modern marketing campaigns
Legal backgrounds from top law firms with clear intellect to troubleshoot problems as and when they arise
Deep database of the hottest buyers today
When you are looking to sell your home for top dollar with the least amount of stress, you need a top performing team with a proven track record - a team of professionals who understands that:
your time is precious
your home is unique
your needs are multi-faceted
you expect top-class service
deal-making abilities in the current Auckland property market are critical.
With a burning desire to help property owners achieve their dreams after helping top companies achieve theirs, Dickson brings to you intellect, drive, attention to detail, impeccable negotiating skills, high level of client care and a unyielding commitment to your success.
Previously a finance lawyer at leading New Zealand law firm Chapman Tripp and international law firm Clifford Chance in Singapore and New York, Dickson has worked across CEOs, CFOs and other leading executives in large companies and government agencies across the globe and assisted them with their complex multi-billion dollar fund-raising transactions in the debt and equity capital markets. This has resulted in him being recognised as a top finance lawyer on Who's Who Legal 2018 and 2019.
Having cultivated an extensive network of c-suite professionals and graduated summa cum laude (and 2nd in his cohort) from the prestigious Faculty of Law in Singapore Management University, Dickson stands out to provide true-blue, top notch deal-making, legal and negotiating expertise.
Having personally worked on for-profit marketing projects in his spare time, Dickson is intimately familiar with the intricacies of the various social media and search engine platforms, and possesses the technical expertise to drive eyeballs and buyers to your home and maximise the sale price.
Highly proficient in written and spoken English and Mandarin, and with conversational ability in Cantonese and Hokkien, Dickson works seamlessly across clients of different backgrounds, offering you the undeniable advantage of being able to cultivate and nurture the most number of buyers for your property.
In short, Dickson is there with his wife and business partner Ruoxi Wang to ensure that the sale of your most valuable asset goes smoothly and for the best possible price. If you are looking for the top performing team to push the marketing boundaries, deliver top-notch customer service and maximise your chances of success in this market, then the choice is obvious.
Experience The Difference. Ours.
Visit us on nzpremiumhomes.com to learn more about what Team Ruoxi & Dickson can do for you and your most valuable asset.
在2020/2021年如此严峻的市场形势下,售出东海湾和Remuera高端地区的70多栋房产,销售成果就是最好的证据。Ruoxi&Dickson团队在2020/2021财年度的短短8个月内就取得了RayWhite销售精英地位(在RayWhite网络中排名前1%),同时也是2019/2020和2020/2021财年度的RayWhite卓越销售人。短短几个月,Ruoxi&Dickson团队实现了许多其他团队需要数年才能实现的目标。我们双语精通,也是前律师,能够利用最新的销售策略,让您的房子取得最高的曝光率,轻易达到您心里价位。立即联系若希 (022 683 6391 或者微信联系 dlee007007),体验我们与众不同的销售攻略。欢迎游览我们的官方网站 nzpremiumhomes.com 了解详情。
Awards
Ray White Elite Performer 2021/2022 (top 3% in Ray White)
Ray White Premier Performer 2021/2022 (top 10% in Ray White)
Ray White Chairman Elite Performer 2020/2021 (top 1% in Ray White)
Ray White Elite Performer 2020/2021 (top 3% in Ray White)
Ray White Premier Performer 2020/2021 (top 10% in Ray White)
Ray White Premier Performer 2019/2020 (top 10% in Ray White)
Testimonials
---
"Warm, responsive, helpful, kept my to date. She and Dickson are a great team! Commercial, to the point, very approachable, clearly smart and organised"
---
---
"Ruoxi and Dickson are a great team that listened and worked with me throughout the process of getting my house to the market and through to a successful auction."
---
---
"Outstanding result achieved by Ruoxi and Dickson. I had been searching for agents who were understanding and willing to market our property as the "ultimate winning project", rather than just another listing. They kept us in the loop all the way with courtesy and promptness. I was particularly impressed with their use of social media and other online marketing tools as well as their knowledge of construction from the 1980's. I have no hesitation in recommending them highly and hope to gain their assistance again in the future👍🙂 "
---
---
"It was clear to us from the outset that Team Ruoxi and Dickson offered something different - and with results that speak for themselves, there is no doubt that they were the best choice to sell our home! From their comprehensive proposal to the moment the hammer fell in the auction room, we were in the very best of hands with them. Ruoxi and Dickson were generous with their time and knowledge, guiding us through the sales process as absolute professionals. They placed special emphasis on creating a modern marketing plan, which combined with their extensive client list to produce an outcome that was far beyond our expectations! We recommend Ruoxi and Dickson wholeheartedly and will certainly sell through them next time we're in the market. Ruoxi and Dickson, thank you for your guidance, care and commitment to doing the very best- we cannot express how appreciative we are! "
---
---
"I first met Ruoxi and Dickson at an open home. At that stage I had only began my search for a new house. Of all the open homes I attended Ruoxi and Dickson were the only agents who kept unobtrusively in touch with updates on the property market in my area. Once I was ready to put my house on the market Ruoxi and Dickson prepared a comprehensive report giving me a clear picture of where my property was positioned. The professionalism around the preparation and presentation of this report gave me a sense of confidence in choosing them to market my property. During every stage of the sale process Ruoxi and Dickson were a pleasure to deal with. Their level of commitment in personally conducting the open homes for my house and keeping me up to date made this time as stress free as one could want. On the evening of the auction they were both still working hard to ensure a successful outcome. Without hesitation I would recommend Team Ruoxi and Dickson to anyone wanting a successful outcome to the marketing and sale of their property. "
---
---
"View all our verified reviews on RateMyAgent - https://www.ratemyagent.co.nz/real-estate-agent/ruoxi-wang-al874/sales/reviews View all our verified reviews on Google - https://g.page/r/CU0nNY3YtY7dEBA?we"
---
---
"Outstanding result achieved by Ruoxi and Dickson. I had been searching for agents who were understanding and willing to market our property as the "ultimate winning project", rather than just another listing. They kept us in the loop all the way with courtesy and promptness. I was particularly impressed with their use of social media and other online marketing tools as well as their knowledge of construction from the 1980's. I have no hesitation in recommending them highly and hope to gain their assistance again in the future????"
---
---
"I first met Ruoxi and Dickson at an open home. At that stage I had only began my search for a new house. Of all the open homes I attended Ruoxi and Dickson where the only agents who kept unobtrusively in touch with updates on the property market in my area. Once I was ready to put my house on the market Ruoxi and Dickson prepared a comprehensive report giving me a clear picture of where my property was positioned. The professionalism around the preparation and presentation of this report gave me a sense of confidence in choosing them to market my property. During every stage of the sale process Ruoxi and Dickson were a pleasure to deal with. Their level of commitment in personally conducting the open homes for my house and keeping me up to date made this time as stress free as one could want. On the evening of the auction they were both still working hard to ensure a successful outcome. Without hesitation I would recommend Team Ruoxi and Dickson to anyone wanting a successful outcome to the marketing and sale of their property."
---
---
"Excellent in every way. I cannot praise this team highly enough."
---
---
"Excellent service and communication. An in-depth understanding of the market, pool of buyers, and the potential value of my home on the market. A pleasure to deal with through the whole sale process."
---
---
"Also very easy to work with"
---
---
"Ruoxi & Dickson's time and support was the best What a team you must be proud of them"
---
---
"Dickson and Ruoxi are the perfect partnership. Dixon would arrive at the open homees in plenty of time, make sure the house was presented as he wanted, the whole process was manages seamlessly."
---
---
"Dickson is friendly and knowledgeable. He is committed to looking after his client (seller in this case) and his Legal knowledge helps him to achieve his results."
---
---
"Knowledgeable, hard working and determined sales ethic."
---
---
"Highly professional all the way through, delivered on what they said, offered a great cost effective marketing plan, very good at the digital component of marketing, and how it works to our advantage. Communication was excellent."
---
---
"So pleased we used Ruoxi & Dickson to sell our home. From their initial slick presentation to the final outcome of finding the right bidders for our home, we can't recommend them highly enough. They give excellent advice and support to get your home ready to market and they come up with a story that really is unique to your home to find the perfect buyer. Thanks again Ruoxi, Dickson and Rambo! Sue & Sam"
---
---
"We are very happy to recommend Ruoxi to anyone looking at selling or purchasing. We were kept well informed at every stage and Ruoxi was available at any time, day or night. Ruoxi was always very polite and is very personable with a calm but tenacious demeanour. We would not hesitate to recommend Ruoxi and will definitely use her skills again on our next property venture. Thank you Ruoxi it was a real pleasure working with you – Janine and Pat"
---
---
"My experience with Team Ruoxi & Dickson was faultless. From the moment we met they have been nothing but helpful (with money saving suggestions) humble, professional, accomodating and always very positive. Not to mention achieving an outstanding price for my home. I would have no hesitation to recommend Team Ruoxi and Dickson. I wish them all the best."
---
---
"I thought I would take this opportunity to write to you, as Franchise Owner of Ray White Epsom, to praise the professionalism of your husband and wife team – Dickson and Ruoxi. Two real estate agencies had previously tried to sell our property – without success, and continued to ask for increased marketing spend. Ruoxi spoke to us saying that should we want to try again, she and Dickson would like the opportunity. They said they operate "differently" – and they do, and did. Nothing was a problem, they were incredibly patient and always professional, without being overbearing. At no time did they ask for increased marketing spend, rather constantly refreshing our property profile in the media. Feedback from prospective buyers was immediate and detailed, and always with guidance and suggestions. With our property successfully sold, they have willingly offered suggestions and guidance as we look to downsize. Our Mission Bay property is the fifth property that we have sold – and we have never experienced such dedication, patience, professionalism (and always in such a reassuring and genial manner) before. We wish to thank them most sincerely for their efforts, and wish them continued success in the future. "
---
---
"Dickson has been a great support to both the process and any questions we have had relating to the paperwork. Both Ruoxi and Dickson have had our best interests at heart and negotiated a deal which relieved some of the anxiety we have in this turbulent Covid period."
---
---
"Dickson was very precise and extremely professional. He left nothing to guess work with explaining everything along the way. I loved his positive energy."
---
---
"Outstanding success in area, superb knowledge of all matters legal, building etc"
---
---
"Yes he was good but tended to make me feel I was not doing enough and not doing the right things according to him view of the world - my husband said it was how he expressed himself but when you had as much as I did going on it was not helpful."
---
---
"Easy communication, quick response and very helpful during the auction. "
---
---
"We had Ruoxi and Dickson sell our house in St Heliers, which was a great experience and a great outcome. The house had been my mothers home of many years, and at the time of the sale, neither my mother or myself were living in Auckland. Rather than this being an issue, Ruoxi and Dickson were amazing - they managed the pre sales set-up, marketing campaign and open homes impeccably - and the level of dialogue, reporting and open discussion we had throughout was invaluable to us. Ruoxi initially presented their approach and team capability, which was both deeper and yet more yet focussed than I had experienced when selling houses previously. With mum's house, they knew the area, the market and had a very strategic approach to identifying buyer groups and then presenting the attributes of our house to them. Adding to that, they speak multiple languages, have a comprehensive ability to leverage social media – they are adept at positioning, storytelling and delivering compelling marketing. They have a strong group of collaborators (from house dressers, valuers, gardeners and marketing production teams) who all worked well together made this an easy and stress free experience. Throughout our engagement, they were on to it, really smart in their suggestions and very on point with their strategy for selling the house. We sold our house early in to the planned campaign, and we are really happy with the outcome. They are young, connected, and were always available (due to my remote location at times during the campaign we were in touch using modern technology and applications when call calls were not an option). We had many conversations and ultimately negotiated the successful sale agreement late one evening – their commitment to making the process a transparent and smooth one for us went above and beyond. I have no hesitation recommending Ruoxi and Dickson - they work really hard, are up front, honest and always positive! "
---
---
"Ruoxi and Dickson are fantastic to deal with. We loved their approach to selling our property, their innovative marketing, the ideas they gave us on how to prepare our Orakei house for sale, and the result they achieved for us. We would definitely love to work with them again in the future. | Experience The Difference. Ours. | "
---
---
"I used Ruoxi and Dickson to sell my Orakei property. Another Barfoot Thompson agent tried for a few months and couldn't do it. Yet this team could. Their support and service started from the time they approached me all the way till settlement, especially when many difficult issues came up. Their knowledge is impeccable and their marketing very innovative and different from all the other agents who are always asking me to spend more money on the same platforms. They could also deal effectively with buyers who spoke English or Mandarin. In the end, I sold at a very good price and very happy with the entire process, professionalism and support shown by this team. I will certainly use them again and will highly recommend them to every one else thinking about selling and wanting top dollar. 5 stars!!!!! *Review Verified By RateMyAgent* Experience The Difference. Ours. See how we are different at https://nzpremiumhomes.com"
---
---
"Ruoxi and Dickson -- a great team and highly recommended to get the best results. I recently had the pleasure of working with Ruoxi and Dickson to sell my house and I can't recommend them highly enough! They go above and beyond in maximising the opportunities to ensure the best outcome is achieved. A dedicated and focused team! From the outset I was impressed with their energy and enthusiasm for marketing my home. Their proactive approach and use of digital technology gave me confidence my property would gain maximum exposure to the appropriate target markets. Their help and advice and attention to detail in managing all aspects of the sale meant the process went smoothly and their respective legal backgrounds proved particularly valuable in handling a couple of issues that came up. At all stages of the process I felt like a valued client and that they had my best interests at heart. They kept me well informed throughout, and responded to my queries and concerns promptly which went a long way toward keeping my stress level under control! They really were super to work with. Very professional, and yet friendly, thoughtful and caring at the same time—a refreshing approach. *Review Verified by RateMyAgent* Experience The Difference. Ours."
---
---
"Dickson was also very approachable and supportive— & his depth of knowledge with using technology as part of the marketing strategy instilled confidence that the property would get maximum exposure."
---
---
"He researched and understood the coating on the house before he came. He did a thorough inspection outside asking questions no one else (including more 'experienced' agents) had. He went to the market fully informed about the house. SOLD ABOVE 2017 CV IN 16 DAYS."
---
Previous
Next
Awards
---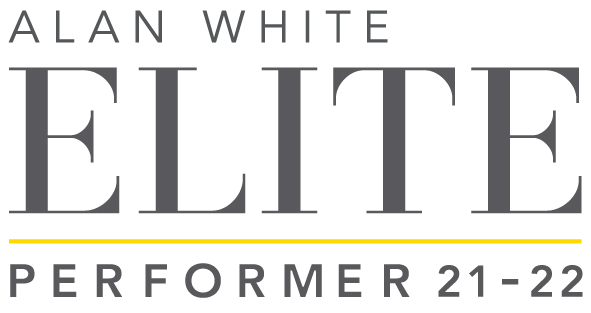 ---
2021/2022 - Elite Performer
2021/2022 - Premier Performer
---