Introducing
Des Smith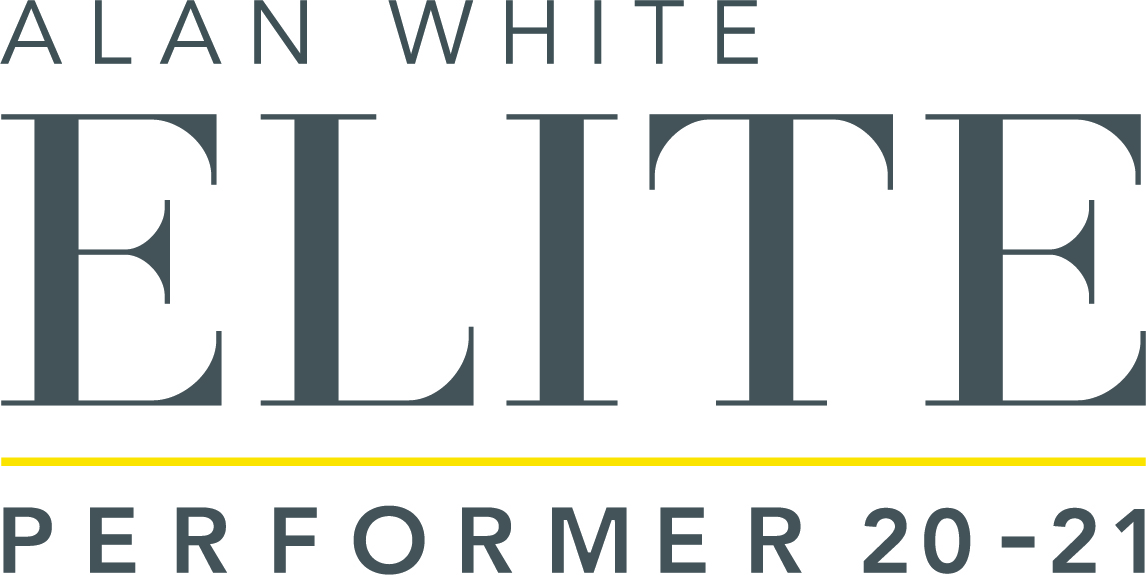 Born and raised in Lower Hutt, Des has a real passion for the valley and helping the people who live here.

Since joining the team in 2017, Des has carved out a reputation as a top performer who consistently exceeds client expectations. He does what he says he's going to do, he keeps everyone informed about what's happening and he keeps things moving.

That's why he's their #1 Salesperson with more than $90,000,000 of sold property to date; As a Ray White 'Elite Performer' he's placed in the Top 3% of Ray White Salespeople Internationally.

Des also has more than 20 years as a sales rep in the building industry. He has a deep understanding of building products, along the sales skills that only experience can bring. He puts this knowledge and experience to work every day to get his clients the best possible deal.

Check out his testimonials to see what happy clients have to say. Then get in touch and let's get sold!
Testimonials
---
"Friendly and helpful as is his team. Honest and kept appraised with every step of the process with strong knowledge of the market. Has also sold my neighbours houses on either side and they had only good things to say about their selling experience with Des."
---
---
"Friendly, empathetic and honest"
---
---
"1. Communicated well through the whole process. 2. He was upfront and honest. 3. He was committed to providing an excellent service. "
---
---
"Des is a very down to earth person with professional outlooks. Polite an great communicator. Would highly recommend his services to others."
---
---
"He was friendly, informative and showed empathy."
---
---
"Always keeping us up to date. Has a great attitude to his job and got a great price for the house."
---
---
"His personality was down to earth, considerate, with great personnel skills and was totally professional. He also provided great regular updates."
---
---
"Des has lived in Wainui and he knows the place well. He took care of us and gave us updates as we were finding it challenging especially with a newborn during the pandemic."
---
---
"I'm one satisfied customer!"
---
---
"Des is very easy to talk too, bright and sunny and we really enjoyed his company. Not many people can get my husband laughing and he nailed it straight away. Plus we liked his shirt😆"
---
---
"Des was great! Giving good advice and regular updates; exceeding expectations on sale price."
---
---
"Easy to communicate with and honest."
---
---
"Des Smith is an excellent agent who kept me informed at every turn. In addition he achieved a price well in excess of what I expected."
---
---
"He was fantastic throughout; had great communication and got the best result."
---
---
"Des has been outstanding as our agent providing invaluable advice on how to approach selling our home and buying another property in a difficult market. He truly went above and beyond in every aspect and obtained a great result for us!"
---
---
"Exceptional service. Des and Rayna gave us good advice on selling our house and buying our dream home. We are so happy; They really helped us achieve our goal."
---
---
"Des was awesome, couldn't fault him. Once again he got us an amazing price. Also his superstar team were the goods! Especially Rayna who helped us get over the line and went above and beyond. Chur!"
---
---
"Des is a really nice person and was so helpful when we sold our house."
---
---
"Des was friendly, knowledgeable and has assisted us with any questions we have had. He has been super available and always returns our calls."
---
---
"Everything seemed to go so smoothly. Very professional and knows the area."
---
---
"Des was attentive, helpful, and friendly during the entire process from beginning to end. He made himself available pre-purchase, and has also been helpful in the post-purchase process of figuring out logistics with the new house."
---
---
"Des was faultless. He is an excellent agent."
---
---
"He kept us informed all the way and got us a better price for our home than we had imagined possible!"
---
---
"Personable, professional service, well informed all the way through the process. The marketing strategy was best we've ever encountered from an agency."
---
---
"He was fantastic, a real professional; Knew what he was doing, didn't over-promise on the sale price, was straight up with what we should expect to sell for and was bang on once sold."
---
---
"Once again, Des did an amazing job selling our house. He is honest, hard-working and his negotiation skills are incredible."
---
---
"Des was very approachable, kept us informed during the process and was always available for any queries. He listened to any concerns and has a great team to back him up."
---
---
"Des was amazing and so easy to deal with. We were shocked by the amount he managed to get for us. Such a great guy."
---
---
"Des was easy to deal with; his work was efficient, fast and delivered above and beyond on what he said. Top agent and top bloke."
---
---
"He was very professional, but caring at the same time. Nothing was too much trouble, he took the time to introduce us to his team and to go through the process with us, explaining things along the way. Also liked the weekly updates, which kept the family both here and living overseas up to date. Can't rate the service we received highly enough."
---
---
"Straight shooter, no nonsense, got on with the job. Excellent sales/selling advice and told it like it is. On the job for just a week & got positive results. Unfortunately I can't say the same for my previous agent & assistant who couldn't produce after three months."
---
---
"Very helpful and driven. We had a very difficult buyer and he did everything he could to help us."
---
---
"Des is effective in obtaining results and he worked well for his client."
---
---
"Des has a wonderful people's person attitude and very true to his word. He is always ready to make any questions you may have readily answered in a pleasant manner. His attitude is to be highly recommended."
---
---
"Des always goes out of his way. He goes the extra mile. Heck 2 or 3 miles. Very happy with his service."
---
---
"It was easy to talk with Des. The process was easy. Good recommendations."
---
---
"Des listened to what we said and acted on it when necessary."
---
---
"Des was helpful, answering our questions promptly and facilitating the process."
---
---
"All his efforts have been successful and he has worked very hard for a good result for both parties."
---
---
"He went out of his way to make selling my mothers house as stress free as possible, even meeting with me on a public holiday because of my shift work hours. He also kept me informed every step of the way. He comes across as very honest and down to earth."
---
---
"Des was really great to deal with , no pressure, straight up, told the truth, only contacted us when needed, highly recommend."
---
---
"Des helped us get a great price for our house!"
---
---
"Des made the whole process easy for me. I am very happy with the results."
---
---
"Very knowledgeable about dealing with the real estate market..easy to talk to and a fun person."
---
---
"Because Des works VERY HARD to get the house sold. He's friendly, down to earth and very easy to contact!"
---
---
"I found Des honest, organized and onto it."
---
---
"Extremely helpful and went out of his way to help us."
---
---
"He has an excellent manner and is very good at dealing with people. His knowledge of what a vendor needs to do to sell a property is pinpoint accurate. Des knows how to close a deal and that's important. We have already recommended Des to a few people and we hope they take our advice."
---
---
"Des was polite, honest and patient with me. Nothing was a problem for him and he acted very quickly to get me the best deal."
---
---
"Des is an absolute legend we were getting very close to giving up on our dream of buying a Family home until we meet Des."
---
---
"Des was extremely professional and kept us informed throughout our sales process"
---
---
"Just one of the lads, down to earth and very helpful"
---
---
"Straight up guy, gets to the point, man of his word."
---
---
"He was confident in what he said, friendly and had a good knowledge."
---
---
"Des has a passion for his job, is a terribly friendly honest man, always happy; a real asset to your company. No wonder he was top sales person for 2018 to 2019 have recommend him to other people."
---
---
"He went above and beyond to get my house sold. So easy to talk to. I had so many questions and regardless of the time of day he answered them all."
---
---
"He was super friendly, helpful, did what he said he was going to do and brought us 11 offers"
---
---
"Great honest straight forward approach, without all of the pushy sales approach"
---
---
"He was awesome, stayed in contact and explaine what was happening."
---
---
"Des was amazing. Great communicator and a great honest guy. I plan to buy all my properties through Des."
---
---
"Des was great to deal with and kept me informed along the way , it was probably not an easy sell and he got a good result"
---
---
"Des was extremely helpful: honest, available, and patient."
---
---
"Des was honest, upfront, great ethics and was there to do the best by us. We were kept in the loop at all times. Hes an amazing guy."
---
---
"Des was so helpful and reassuring in such a hectic time. He was always quick in responding to questions and kept me up to date regularly with what was going on. With selling/buying houses there is a great lot that goes into it and it is a nervous time, Des definitely helped with his guidance and knowledge very much focussed on making sure his clients are happy and informed."
---
---
"Professional manner and very good communication"
---
---
"Des was awesome to deal with. Great communication and assistance"
---
---
"He is an amazing person to deal and he knows what we want from him."
---
---
"easy to communicate with and had all the information when needed"
---
---
"The sale was challenging and I liked the way Des related to the tenants in the property and kept us informed"
---
---
"Des is professional, down to earth and has his vendor clients very best interests at heart. Des achieved an amazing result on our sale, we couldnt be happier. I would not hesitate to use Des in the future and will certainly be recommending him to friends, family and clients."
---
---
"Hes known in our circle as the Tornado Hit Man so you dont mess with him no matter who you are. This man is so down to earth , honest, trust worthy and a damn hard grafter who relates well with you by making sure that we the client understand each and every step/process to selling to gain the best possible result for us the client/friend. Thank you so much Des for all you did for my parents we wish you and your family well today and for the future, and thanks to the Ray White team who are working hard behind the scene to make it all happen, cheers. If I had my way it would have been a 10+ Des awesome bro."
---
---
"Des helped to make the whole process easy and was very quick to respond to our questions"
---
---
"Excellent focus on the buyer and seller"
---
---
"Very easy to deal with. Presented a optimistic sale value , which was achieved Good communication and updates."
---
---
"He was up front he listened and had our hearts in his hands."
---
---
"Des came highly recommended by a friend. And I would like to say he was everything I had been told."
---
---
"Des was wonderful to deal with. Always prompt in answering questions, down to earth, professional and approachable. thank you very much."
---
---
"Really helpful, always available and responded to questions quickly. Rayna who worked with him was phenomenal. She went above and beyond to help me."
---
---
"We know this man is a great salesman and does his best to get the best deals for everyone."
---
---
"Des went above what I expected to make sure a sale went through."
---
---
"Des is highly professional. He is honest, friendly & works tirelessly to get you what your house is worth."
---
---
"Des is awesome in what he does"
---
---
"Des was fantastic to deal with, nothing was a problem. Even organised staging and removal post sale as we were overseas. Delivered exactly what he promised."
---
---
"Des is very personable and patient. He follows through on what he says he is going to do."
---
---
"The whole process was flawless and Des always communicated any info immediately so we knew what was happening straight away. Selling a house can be a nervous time and Des took care of that. Highly recommended."
---
---
"Easy to deal with, gained my trust immediately, came across as being interested in us not in making money."
---
---
"Our purchase was not a standard S&P and had some real pressure. Des ensures we were protected, guided us through the whole process, gave us suggestions for brokers and legal advice and liaised the whole process. Was stressful and scary but Des kept us calmed and made us feel protected. He had our interests at the forefront at all times. We will certainly use Des to buy and sell again and recommend him to many many others in the future."
---
---
"Des was great right from the start when he came to appraise the property. He did everything he said he would in the timeframe he said he would do it in. He was always positive and reassuring. The whole sale process was painless and not frustrating for us in any way."
---
---
"Des did an outstanding job took care of it all while we were away and got it sold for a record price!"
---
---
"Des was the man!!! My partner and I went to one of his open home viewings - knowing fully well it would be out of our price range... Des asked us what we were after and our budget and got back to us the next day with a house. Although we had a mortgage broker, Des took it upon himself to help us out through the whole process - with recommendations, what exactly we needed to do. He generally took our best interests into consideraton and was in contact with us regularly (more so than our mortgage broker). Full credit to Des and all he did to help us into our very first home - good guy that wasn't worried about what the money - just that things went smooth and he actually took alot of stress off us. Can't thank him enough. Nothing but appreciation and gratitude for Des. thanks so much."
---
---
"Des was always prompt in his response and was willing to help."
---
---
"Easy to deal with, very knowledgeable"
---
---
"Des was straight up and gave us good advice and a realistic appraisal , I like that Des's interest was working for us and getting a sale price that suited us."
---
---
"Des helped us through every aspect in selling our home, helping us reach our goals and making us feel like we were not a burden to him with all the questions we had."
---
---
"Des was very friendly and approachable"
---
---
"Des was always available at any time we called him, also when we wanted to see him. Always answered our questions no matter how annoying we may have been. And of course he got us the price we were asking for even though it seemed unlikely."
---
---
"good guy, straight up, did what he said he would, got u good price for the house."
---
---
"Above and beyond service. As the buyer he was extremely helpful and extremely genuine. He debunks the theory of real estate agents being sharks. I could not recommend him any higher, I can only imagine how good he would be if we were the seller! Will be using and recommending Des in the future."
---
---
"Big dog is extremely good at getting the result require and is very easy to deal with"
---
---
"Excetional service.Des was honest and helpful throughout the whole process. Made us as first home buyers feel very comfortable and we always get like we could trust Des."
---
---
"Des went over and above for us. He told us how it is, didn't bullshit and that's just the way we like it! Excuse the french!"
---
---
"Des is a very genuine guy, excellent communication skills, very professional and to the point but at the same time took the time to get to know us. Delivered a great result in the short time frame.Thanks Des."
---
---
"Always available to discuss options and great customer service"
---
---
"Very friendly and easy to talk to as well as getting a very good price for our apartment."
---
---
"He was extremely helpful and approachable. He made me feel comfortable and secure about the process in putting an offer into the house and was very supportive."
---
---
"Des Smith is amazing. Very genuine nice guy took the time to make us feel comfortable, excellent communication skills and went the extra mile.Also delivered a great result in the short time frame that we required."
---
---
"Des was very sure he would achieve the best possible price for us and he did that. He delivered exactly what he promised and answered all questions promptly, we were very impressed."
---
---
"Very trusting, felt like he was looking out for my best interest"
---
---
"Desmond is very proactive and professional - As an estate sale always kept me up to date"
---
---
"Des has been fantastic to deal with! He's always at the end of the phone and happy to assist to make the process as easy as possible!"
---
---
"Des made selling our house an enjoyable experience with his personality and going the extra mile for us. He kept us informed at every stage of our house sale and at no stage did we feel like we were under any pressure."
---
---
"Having known Des for close to 30 years he is a top guy. Even though only new to the real estate game he was very thorough with his explaining how it works. We were never pressured into trying to buy another property and Des is still on the lookout for a new place for us. He managed to get the purchaser to allow a condition of having us live and pay rent in our old home while we keep looking."
---
---
"Des was fantastic - he was clearly very busy with a number of listings that were generating lots of interest, however he still managed to make us feel like we were the most important buyers he was dealing with. Buying a first home was a huge deal for us and it was really great to feel like he understood that and we weren't made to feel like just 'any other buyer'. We met plenty of less than average salespeople while we were house hunting, so we were stoked to be able to purchase through Des. He's been excellent throughout the whole process, and we'll certainly be giving him a call when we're ready for our next step - although we love the house he's sold us, so that isn't going to be for a while yet!"
---
---
"My husband and Des have been friends for along time, we knew he was working in Real Estate and we felt comfortable talking to him about our wishes, well he certainly didn't let us down, he was very professional and achieved a result that we didn't even think possible, I would HIGHLY recommend Des and would not hesitate to sell my future homes with him, he does a fantastic job"
---
---
"Good communication, easy to talk to, problem solver"
---
---
"Des was amazing so friendly, quick to respond, was able to meet our needs in terms of having the home available for inspections etc. We viewed the house on it's first opening day on a Sunday and it was sold by the Wednesday. This is thanks to Des as in this time there were 2 viewings by us, a builder and a valuation done. So thank you! We love our house. Keshla Siemonek 124 Hine Rd"
---
---
"Des is hard working, has great vision and brilliant contacts. With out him we would of been in major trouble. Give the man a kiss from both of us - he deserves it. No tongue though I don't think he would like that"
---
---
"I found Des to be highly professional and personable. A great guy who is passionate about life and this is evident in the service he provides."
---
---
"Des always follows up with any question or concern we have. He is attentive, knowledgeable and energetic."
---
---
"Des was so committed to the sale process always keep me in touch as to what he was doing, he set a goal with me and he got there. I am very impressed with him & Ray White"
---
---
"He was helpful and always available to help and answer any quetions"
---
---
"Des was a pleasure to work with. He was genuine and easy to talk to. He had not only the vendors best interest at heart but also the buyers best interest at heart. He always answered my phone calls and provided me with what I needed very quickly."
---
---
"Honest, likeable, local."
---
Previous
Next
Awards
---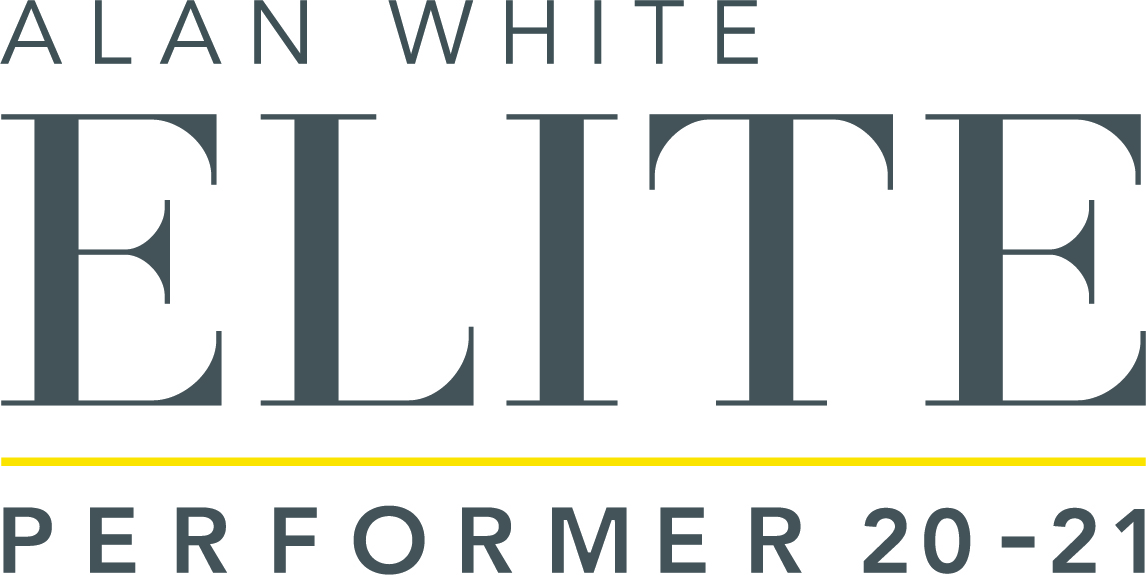 ---
2020/2021 - Elite Performer
2020/2021 - Premier Performer
2019/2020 - Premier Performer
2018/2019 - Premier Performer
---