Introducing
Dean Tuffley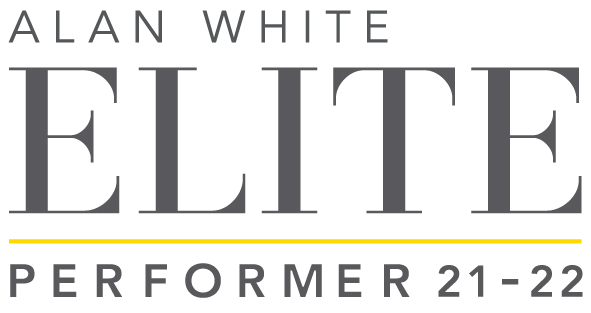 Operating his business from his office at Ray White, he believes that serving others and delivering a gold standard experience in real estate has been the blueprint for his success. As a central Auckland homeowner Dean loves the city he has come to call home. Often seen running through his Cornwall Park neighbourhood, Dean operates all across Auckland and within the highly-desirable satellite suburbs of the city's central business district. In his first year in real estate Dean achieved the coveted Elite Performance award - only granted to the top 2% of salespeople globally and has sustained this rating ever since.

Originally from Otago, Dean has a B.Com from Otago University. He moved to Auckland to follow a career with Air New Zealand and Coca-Cola Amatil garnering awards for top salesperson at both corporate entities. Joining Ray White initially in a management support role places him in the rare position of complete understanding of the process - the "back end" of a campaign and the strategic mechanisms that are needed to ensure everything runs smoothly. A strong determination to succeed and his impressive charisma inspires his clients on their selling and buying journeys. The successful outcomes of his exceptionally well-run campaigns are achieved by a high level of negotiating skill and his careful management of the process, From the moment the property is launched and right up to the property changes hands, Dean keeps his hand on the helm and an eye on the ball.

Dean's competitive and strategic nature corresponds very appropriately with his passions outside of real estate as a proven winner in the sporting arena. Dean is a current Auckland and national representative netball player and in the past has played representative basketball.
Testimonials
---
"Very proactive and friendly agent. Made the purchase very easy and enjoyable."
---
---
"Very proactive and friendly agent. Made the purchase very easy and enjoyable."
---
---
"Dean showed us through a local Greenlane property we were considering purchasing. It was the best property tour we'd ever experienced. In the following months, he diligently kept in touch with new listings and market insights, so when the time came to sell our first home, listing our property with Dean was a no-brainer. Dean ran an excellent campaign. His strong local buyer network, attention to detail and commitment to ensuring our property was presented in the best possible light led to over 50 groups walking through our front door. He was process-orientated, diligently following up multiple times with perspective buyers and providing thorough feedback. We were confident he left no stone unturned. His communication was both professional and friendly, always keeping us in the loop on our Whatsapp group on the latest news as the campaign progressed. We always felt he had our best interests at heart. He also took the time to consider our thoughts and ideas, which made for an enjoyable, collaborative process. We sold our home in a market where prices were declining and buyers were tentative. Although we did not get the price we hoped for, we were confident that we had thoroughly tested the market as a result of Dean's work. This gave us the comfort we needed to accept what the market was willing to pay and move onto the next chapter of our family adventure. Watching Dean sell Real Estate is like watching Tiger Woods play golf. He was born to do it, and he performs at an incredibly high level. Our heartfelt thanks to Dean for everything he did to help us successfully sell our first home."
---
---
"Dean made the whole experience of selling my home seamless and without stress. He knew my house and area well and adapted the marketing accordingly. He has excellent communication skills, and was very good at liaising between both myself and the vendors at any time of the day or night. In a difficult market, Dean went the extra mile to achieve me an amazing result. I can't recommend him highly enough!"
---
---
"The journey for us was scary. We had been in our house for 20 years. Dean alleviated the stress and made the experience so comfortable. He connected with the whole family we all loved him. He understands your needs and delivers. He sold our house for top $$ and found us exactly what we wanted. He is professional yet friendly. I would never use anyone else. I would definitely use Dean Tuffley ahain and have recommended him to many."
---
---
"The journey for us was scary. We had been in our house for 20 years. Dean alleviated the stress and made the experience so comfortable. He connected with the whole family we all loved him. He understands your needs and delivers. He sold our house for top $$ and found us exactly what we wanted. He is professional yet friendly. I would never use anyone else. I would definitely use Dean Tuffley ahain and have recommended him to many."
---
---
"Dean was diligent, professional, friendly, patient and a great guide through a stressful process. A good human too. We have recommended him to all our friends and whanau. He's a real gem!"
---
---
"Dean is very professional and looks brisk and efficient and very slick. He is focused on the job and has looked after everything for me....which is 100% as I reside in Matakana . And for buyers ,he presents as an honest informed agent, who will look after them . I cannot fault him! Would recommend him to anyone buying or selling, and would have no hesitation in using him again."
---
---
"Dean is a warm person and I found him transparent and genuine. He knows the market really well and understands properties very well (sounds obvious but not all are). He is patient, professional and exceptionally organised"
---
---
"We chose Dean because he had kept in touch since first meeting us 2 years earlier - not at all in a pushy way though. He is an excellent and efficient communicator and we know he worked very hard for us."
---
---
"Dean is very professional. He offers great advice so you can achieve the best price. He is not pushy. Dean was extremely supportive and went out of his way to help us enjoy the process so we weren't stressed. He was not only supportive to Richard and I but also the rest of our family including our dogs. Not only that after we sold he had found us exactly what we were looking for to purchase in that week so all done and dusted. It will seem strange not having him around now but hopefully we all stay in touch. I highly recommend Dean Tuffley- he is articulate (can relate to all ages), polished, professional, friendly and if you want a seamless experience- he is your guy!!"
---
---
"Dean is a highly professional, knowledgeable and focused agent who wants the best outcome for his vendor and purchaser. He works very hard to ensure details are correct and no stone goes unturned. He has great ideas and is friendly and willing to help."
---
---
"Dean is meticulous, hard working and superb with sellers and buyers both... He is also a lovely man!"
---
---
"Dean was a complete professional in every way that he managed the sale of our home. Sound advice and a great communicator."
---
---
"Dean was very good to deal with, an honest and excellent communicator and he resolved unexpected issues for us without unnecessary or added stress."
---
---
"Whilst Dean came with high accolades , we felt his customer service was sub standard for the following reasons; He provided offers to us that were well below the market value or our agreed price, when he did come with a more reasonable offer, he highly recommended we should accept it. Even though the next day he was to show 2 x more couples through, we thought that was very strange and declined the offer for obvious reasons. The next day we accepted one of those offers and made another 50K on the previous days offer which he highly recommended. Even though Dean did not get any deposit from the purchaser , we thought this was strange also, in our experience a deposit is usually negotiated between the real estate agent and the purchase a show of good faith for the vendor ? We are sure Dean will develop these skills in the future but feel he needs to improve his customer service as we felt he was not being completely honest and at times sneaky in his efforts to make a quick sale."
---
---
"Dean was likeable, friendly, new his stuff and was genuinely interested in our lives. The team he put together to market and sell our property was crucial to the successful sale."
---
---
"kept us informed; looked for prospective purchasers, respected our tenants and listened to our requirements. Closed the deal!"
---
---
"our agent dean, was amazing and always had time for us and help with any worries or concerns."
---
---
"Dean was fantastic in helping us find a family home. He knew what we were after and kept supplying us with ideas until we found the right one. He always went above and beyond."
---
---
"Awesome agent! Kept me informed every step of the way and incredibly helpful for a first time seller. Wouldnt hesitate to use his services again."
---
---
"Dean went so much more than the extra mile for me I cant praise him or recommend him enough,"
---
---
"Dean is an outstanding and genuine agent, he goes the extra mile in everything. Great marketing that worked, excellent communication throughout the sale process. Everything was done exceptionally to get the best results for the sale of my house. Thanks Dean!"
---
---
"Extemely keen and thorough. Dean kept in contact throughout the sales process ensuring we kept to deadlines.He was invaluable esp with lockdown and the Bank not following through in a timely manner"
---
---
"Deans communication and professionalism was exceptional"
---
---
"Dean and Sam were proactive in knocking on my door and asking me about the future that I envisioned. I told them that I would like to move to a very specific area and therefore I didnt want to sell my house and settle for somewhere other than that area. Dean asked me to show him if I saw something for sale in that area and lo and behold I did. Now this area is about a 40 minute drive from the agency but the guys arranged a viewing , picked me up and off we went.What service eh? Unfortunately after a few visits and negotiations the place wasnt suitable. The guys then went door knocking in the area and found me another place. Im very impressed with their flexibility ."
---
Previous
Next
Awards
---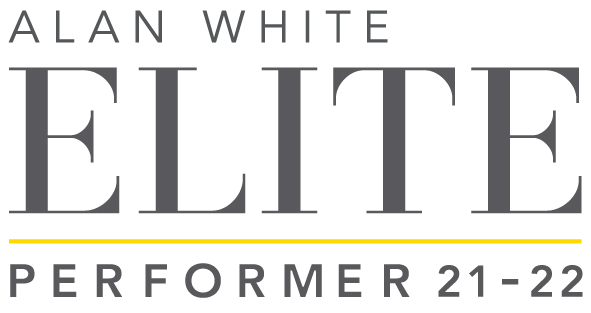 ---
2021/2022 - Elite Performer
2021/2022 - Premier Performer
2020/2021 - Elite Performer
2020/2021 - Premier Performer
---