Introducing
Daniel Foote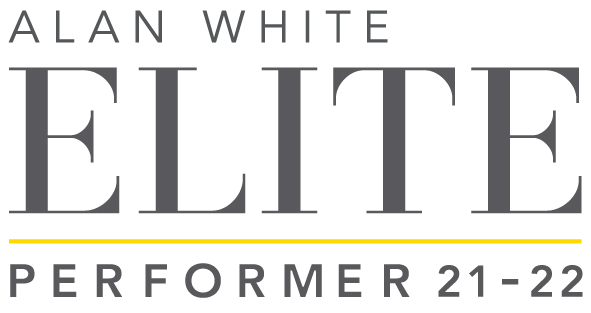 Daniel is the best performing salesperson (total number of sales) in the Whangarei Heads / Parua Bay region for 2019/20 & 2020/21 as ranked by Trademe.co.nz, Oneroof.co.nz, Realestate.co.nz & Homes.co.nz.
Awarded Ray White Whangarei Salesperson of the Year for 2020/21, he also proudly holds the record for the highest value of annual sales in the 23 year history of Ray White Whangarei.
Specialising in the Whangarei Heads and surrounding area, Daniel brings a high level of experience, local property market knowledge, enthusiasm and creative thinking to the Ray White team. You can be confident that his bold, creative and energetic approach to marketing your property will attain a top result.
Throughout his career Daniel has enjoyed great success which he attributes to his commitment to delivering quality service to his customers, matched with excellent time management, communication and attention to detail.
Prior to joining Ray White, Daniel had a long successful career remotely consulting to a Fortune 500 company, leveraging his passion for customer service, business development, emerging technologies and digital marketing to generate profitable and sustainable growth for his clients. During his time in the corporate world, Daniel's creative writing style led to him receiving several accolades for his presentations to the business sector. His most recent success was winning a global speech competition at the World Congress Centre in Atlanta, USA. Daniel had also built a reputation locally in the Northland area for the quality of his commissioned video production work in the boat building/super yacht and real estate industries - he was regularly contracted by top real estate agents seeking to utilise his unique cinematic style and online reach. This is how he fell in love with real estate.
Commencing with the Ray White team in June 2018, Daniel has established a proven track record of successfully selling coastal, lifestyle, and premium residential properties.
A Whangarei Heads local for over thirteen years, with his sons at Whangarei Heads School, Daniel engages with many community events. He fosters his relationships with the community based on trust and transparency while having a straightforward approach to business negotiations.
Daniel's professional and personal skills, matched with his ability to skillfully craft a story with visual media to create an emotional attachment for prospective purchasers provides a great resource for his clients.
His strong commitment to customer service, background in marketing, results driven negotiating skills, video production and advanced online digital media experience combine to enhance value for clients, maximising their property's exposure to garner the best possible outcomes.
Ray White Whangarei
AWARDS
Ray White Whangarei Salesperson of the Year (2nd) 2021/22
Ray White Whangarei Supreme Service Award 2021/22
Ray White Whangarei Salesperson of the Year 2020/21
Ray White Whangarei Business Growth 2020/21
Ray White Whangarei Supreme Service Award 2020/21
Ray White Whangarei Business Growth 2019/20
Ray White Whangarei Supreme Service Award 2019/20
Ray White Whangarei Rookie of the Year 2018/19
Ray White New Zealand
Testimonials
---
"Dan impresses with his professionalism. He is confident about his approach to the task of selling and he is results driven without losing his personable approach when dealing with his clients."
---
---
"Efficient,accessable,professional, and easy to deal with."
---
---
"I've already been recommending Daniel Foote and Heather Uday to my friends and work colleagues - many who live in the area or are intending to move to the Far North. Daniel and Heather provided the best service I've experienced to date. As the buyer I was so impressed with their attentiveness and professionalism - a well deserved 10/10 rating from me. :)"
---
---
"Daniel went way above and beyond in his efforts to sell our difficult piece of land. We got there in the end with the perfect purchasers that understands and appreciate our covenants."
---
---
"Daniel was excellent. Informative, helpful, nothing was a problem."
---
---
"Daniel's knowledge of the area and professional manner is excellent"
---
---
"Daniel is a friendly, upfront, straight talking and very competent salesperson. Highly recommended. Ian Burn."
---
---
"Daniel understood our expectations and delivered in every aspect of the negotiations and sale"
---
---
"I found Daniel Foote to be very honest and upfront with any questions I had"
---
---
"Daniel was extremely professional to deal with. He sold our property within a week ."
---
---
"Daniel was very friendly, reliable and honest when we purchased a property he had listed. Daniel also provided information on the property that would have taken us considerable time and effort to obtain ourselves as we lived in another city. We highly recommend Daniel for either the sale or purchase of your next property."
---
---
"Daniel and Heather were both very helpful with the transfer of ownership for that property. Highly recommended."
---
---
"Daniel had a great empathy for the vendors and their circumstances, an understanding of the property and also I felt he listened to our needs"
---
---
"Daniel went above and beyond. He made everything feel seamless and easy from start to finish."
---
---
"Daniel is exceptional . He aid on point through the whole process and is beyond good at his job . I would place him in the super hero category!"
---
---
"Firstly Daniel sold the property. Daniel was easy to deal with, easy to get hold of and went along with all our requests. Thanks Daniel!"
---
---
"Daniel was proactive and on-to-it in the way he communicated with ourselves and the different parties involved in looking at our property. He went above and beyond with what he was required to do."
---
---
"Honest straightforward and easy to deal with"
---
---
"Great communicated not too pushy just gets job done"
---
---
"Daniel was efficient , kept us well informed,"
---
---
"Easy to deal with and makes it stress free with his calm nature. Not pushy"
---
---
"Dan has been professional in all aspects of the sale, and kept in touch throughout the preparation, and knowledgeable about concerns I had. Put my mind at ease. Great work."
---
---
"I find his service is absolutely excellent, always showing consideration and sensitivity. He kept me well informed all steps of the way and I like his style of doing business with honesty and integrity."
---
---
"He did not insult my intelligence with blatant marketing hype. He is a clever guy who knows his job."
---
---
"Daniel was polite and knew what he was on about very pleasant experience meeting him Thank you Jenny and Selwyn"
---
---
"Dan is a genuine guy, great communication, inspires confidence."
---
---
"Daniel was exceptional. He was extremely willing and assisted all parties to achieve a result. He was quick to action queries and went above and beyond to accommodate our family."
---
---
"Daniel worked so hard for us, to get this property, and nothing was a problem, for us, as a customer, we are so happy to be here, close to family."
---
---
"He was helpful, professional, nothing ever seemed too much. Was really respectful and worked super hard to sell Mums house"
---
---
"He was extremely helpful and easy to deal with"
---
---
"Very organized and excellent support where needed."
---
---
"Daniel is the best agent we have ever dealt with"
---
---
"What can I say Daniel is thoroughly professional while still being a warm friendly person. He is passionate in his job a genuinely nice guy. He gives honest feed back and his advice on selling is always upfront. Would highly recommend him to anyone and would definitely engage him as our Real Estste Agent"
---
---
"Excellent communication and prompt action"
---
---
"You guys were well on to it with no non-sense. Got the deal done."
---
---
"Good service, good communication skills and stuck with us throughout the long listing"
---
---
"Excellent communication, very personable and easy to contact"
---
---
"I feel Daniel went above and beyond to make this deal work. I had trouble getting my side together and he kept their side on board. He knew my story and helped make my dream here come true. Great guy very positive and friendly. Highly recommend to anyone buying or selling."
---
---
"Daniel is personable, available, genuine"
---
---
"Daniel has great communication skills, remained focused and proactive throughout the deal. Was positive about selling the property which give us the confidence to let him handle the deal."
---
---
"A genuine nice guy. Worked really hard and nothing was a problem to him. Very prompt and efficient. A straightforward transaction with no mucking around."
---
---
"Dan was an extremely good communicator and really good to deal with. The sale was unique in that the property was sold with tenants still having a year to run on the lease. Dan has been amazing."
---
---
"Daniel Foote was a great agent; helpful, quick to respond and upfront. We had never bought a house by tender before, and he had good advice throughout the process."
---
---
"Hardworking, exceptional communicator, highly intelligent, very professional, a rising star in real estate in Whangarei."
---
---
"Daniel was very professional and also very friendly. He came across as very honest also."
---
---
"Daniel went above and beyond to help us secure our dream site"
---
---
"Dan was very hard working, personable and trustworthy."
---
---
"Daniel provided a professional listing pack and were easy and a pleasure to deal with from the outset."
---
---
"We have already recommended Daniel to friends. Daniel was extremely professional to both us as the purchaser and Vacky as the vendor, he went over and above to bring the deal together."
---
---
"He was good to deal with and extremely helpful."
---
---
"Daniel is an enthusiastic and exciting individual who possesses a high standard of integrity and concern for others. He is trustworthy and honest. He is an experienced and articulate communicator whose negotiating skills combine well with strong empathetic and leadership abilities. Ray White and the real estate industry are most fortunate to have such a high calibre and valuable team member who has already proven that he can negotiate many successful outcomes."
---
---
"Reliable and always get back to me in time when I want to talk to him"
---
---
"Daniel did a great job so far. He explainted, to me as a forigner, everything again and again. I feld every time totaly informed and safe. tks ."
---
---
"Daniel was fantastic keep me in the loop all the way and respected my request to keep things private. He did the lawns a few times as I am in Auckland and it was not easy to get there due to the fact both my Husband and Mother passed away. Chris also was great and helpful and advised me about all the things I needed to know."
---
---
"Once we had secured our interest in the property Daniel was very willing to liaise with owners when we had questions or wanted further viewings"
---
---
"Friendly, professional, found out for us if he didnt know things, and based on the feedback from the market he got a good price for us in the end."
---
---
"Dan and Heather were a outstanding team!! Professional, understanding and emphatically human with an amazing ability to explain the process of buying and selling property. They helped us enormously with issues well out of their scope as estate agents which led to a triumphant result for our sale as well as securing our forever home. Will definitely use them again but hopefully wont need to for years to come."
---
---
"Daniel went over and beyond our expectations."
---
---
"Daniel most helpful to us in the purchase of our new home. When he was unable to give us an answer he was quick to find the information for us."
---
---
"Right from the start of this process Daniel was involved, he came out and took amazing drone footage. He came out with perspective buyers. He kept in touch. Daniel sold our property! Thank you Daniel."
---
---
"Daniel was highly professional, worked extremely hard, always answered my calls or got back to me right away, very personable, went out of his way to get any questions I had answered, friendly & seemed to genuinely care about our situation."
---
---
"Everything has been made as easy as possible for us, we got what we wanted for our house and Daniel was very professional and has confidence in what he does."
---
Previous
Next
Awards
---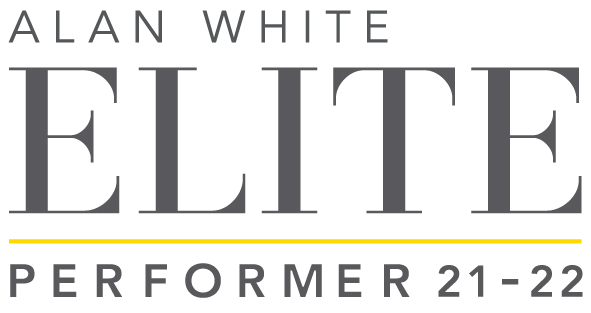 ---
2021/2022 - Elite Performer
2021/2022 - Premier Performer
2020/2021 - Elite Performer
2020/2021 - Premier Performer
2019/2020 - Premier Performer
---