Ray White New Zealand is proud to announce and welcome Daniel Coulson (pictured above) back to the Ray White team as the Chief Operating Officer for the company. 
Ray White this year has continued to grow its geographical footprint, now having 182 offices across New Zealand, and the role that Mr Coulson will be undertaking will not only assist strategically Ray White's position in the real estate industry, but also will assist key individual markets to continue to grow their market share.
Carey Smith (pictured below left), Chief Executive of Ray White New Zealand, said the inclusion of Mr Coulson (pictured below right) on the leadership team would provide for further depth and growth.
Particularly in Auckland and Wellington, where the company continues to grow market share in both regions, currently sat at over 30 per cent.
"Our ambition is to ensure the performance of the company at all levels is supported in the appointment of Daniel, and this ensures that we continue to provide very strong resources to our network and in turn, our clients," Mr Smith said.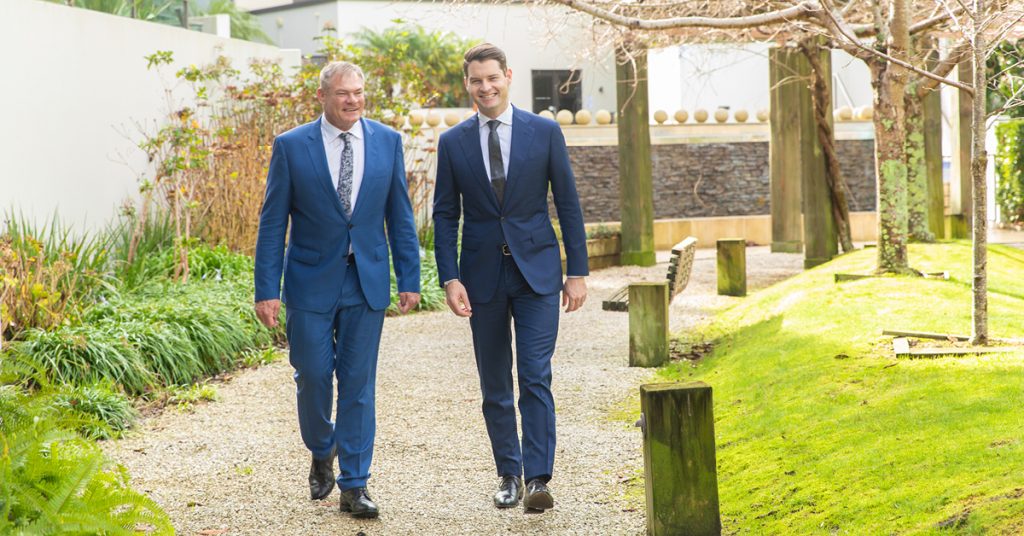 Mr Coulson, who has a successful track record in the area of leadership together with change management, will undertake important areas that will influence, strategise, and help the company collaborate to higher levels of performance.
In being part of the Ray White leadership team, Mr Coulson said this was a wonderful opportunity to be part of the Ray White business that had significant momentum.
"The infrastructure of the business, the business owners together with leading salespeople, are all continuing to achieve growth and I'm looking forward to assisting with the growth opportunities and the ambitions of the various stakeholders within Ray White," Mr Coulson said.
"I'm very excited to be part of the team and look forward to the assistance that I can provide."
This year, not only has Ray White New Zealand achieved a record of trading offices at 182, but the group now has over 2,600 salespeople transacting $11.4 billion worth of property sales. 
In the area of property management, Ray White has been entrusted with 18,300 properties in the property management portfolio.