Ray White Manukau, Manurewa, Mangere, and Mangere Bridge Principal Tom Rawson dubbed Tuesday night's in-room auctions as "crazy" as all eight properties sold under the hammer for a total combined value of more than $12.7 million.

It is the second week in a row the suite of offices has sold all their properties on auction day – taking their gavel slamming streak to 15 properties in a row for their valued clients.

The highest sale of the night and absolute stand-out auction belonged to Ray White Manukau Salesperson Monika Maynard as 27 Ranfurly Road (above) in Alfriston sold for $2,575,000 – more than double the CV – with the property attracting a whopping 30 registered buyers.

"We had 210 individual bids on the night with an average sale price of $1,472,750 across eight South Auckland properties – it was just crazy," Mr Rawson said.

"We're seriously going to have to look for larger premises if our auctions continue to be this well attended – the room was jam-packed (below) with barely any standing room left.

"Observing from the front of the room, I noticed multiple buyers bid on one property, miss out on that one and then have a crack at the following properties.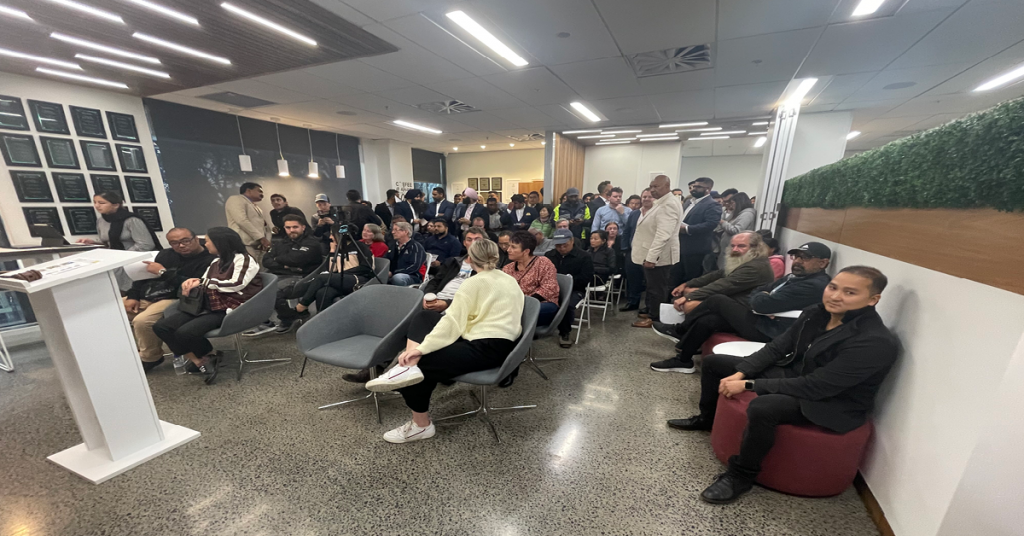 "It was almost as if the cash was just burning a hole in their pockets, and they came to the Ray White auctions to spend it.

"The atmosphere was buzzing and those who got in early got prime position for the action that followed – I'm not understating it by saying it was like watching a live theatre show.
"There were cheers and some friendly banter between buyers, at one stage the auctioneer stopped calling for bids, as the buyers went back and forth without provocation."

Full auction results: