Introducing our brand new weekly auction wrap called Competition Creators.
This booklet offers real-time data from our 184 New Zealand offices. Last week our members cleared 80 per cent of all stock nationally, and we had 3.7 registered bidders per property. Some 87.6 per cent of all auction campaigns had active bidding on the day last week. Our vendors who proceeded to take their property to sell under the hammer were rewarded with a sale price 11.24 per cent higher than the best offer prior to last week.
Never has there been so much data publicly available about what is happening in the property market. This makes it possible for potential purchasers to research and establish the likely maximum price they should pay for your property.
The best way to convince potential purchasers to raise their limit, is for them to realise that someone else is prepared to pay even more for your property.
Creating competition is vital to securing the best price. At Ray White, our entire family history has been based on creating competitive situations to achieve the best result for our sellers.
We are proud to be known as the "competition creators".
The Ray White Family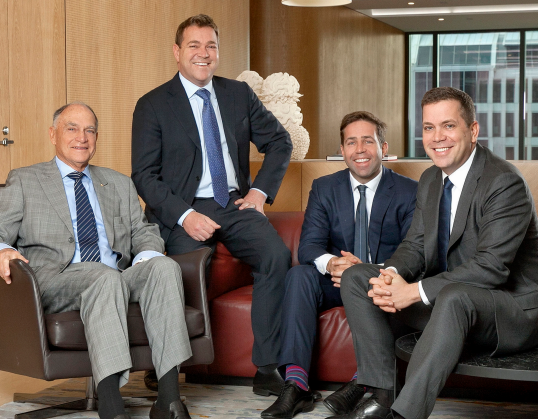 1091 offices
across 12 countries
1589 members
with us for 10+ yrs 
1 in 6 Properties sold
across New Zealand
53 New Offices 2018/2019
across Australia & New Zealand
We sold 770,000 Homes Worldwide
78% more than in 1992 when we opened
I interviewed several agents before deciding on Heather. One promised he would get me the best price, albeit his fees were very high. I chose Heather because she appeared the most genuine and didn't come across as being too hard sell. As it turns out, my judgement was excellent. She couldn't have been more pleasant; any advice she gave me was considered but not pushy and she was highly efficient and knowledgeable in her work. Her communication skills were also excellent. I couldn't have asked for a better agent.
We were stressed out from the subdivision process and trying to sell the blocks ourselves. Zoltan said Leave it to me and we did. He sold the first block within a week of going live and the second soon after. It was easy to trust Zoltan as he was both professional and highly competent. He is, indeed, a great negotiator and also a great communicator (and we suspect a very nice person!).
Tanya went way beyond my expectations. She worked in a way where she matched up a buyer to my property the first time. No need for an open home or advertising. The contract was drawn up out of hours and she was really on the ball, explaining the legal procedures and ensuring communication of each stage of the process. I am very impressed, and would recommend Tanya to everyone in the area. Sharyn
Gary Thomas has been thoughtful, patient and most of all understanding throughout the whole process of selling my property. From the first phone call Gary listened and then went out of his way to point out any areas of concern and provide solutions. Communication throughout was outstanding, I have always known exactly where we were at in the process and Gary always made himself available to talk to if I had any questions. I have absolutely no reservation to recommend Gary to anyone
Dave was by far the best agent we've used. Very good at communicating, best marketing campaign, very enthusiastic and driven. Always contacted people who came through the house and even followed up with people who we thought weren't that interested but he convinced them to be interested! Friendly and easy to deal with.
From four different realty company agents Michael was the stand out person. He was the only one to prepare valuable information in regard to possible outcomes and went that extra mile for me in what could be described as a difficult situation. I found Michael to be very informative and most professional. I would have no hesitation in recommending him in the future.
Ann was amazing. She told us she would find us our dream home and did! She remembered all of our names - amazing ability with names! And really understood what we were after. I always felt I could call her with questions and concerns, she was truly lovely to deal with and never made me feel stupid, or that I was being annoying! Would certainly recommend Ann for either selling or buying a home!.
Di was excellent every step of the way on our sale. From the outset she was extremely positive and helpful, giving realistic advice about getting our house ready for sale and then going the extra mile to ensure we presented well at open home by lending us many of her own possessions and even helping us clean the house on the day of the open home! She was relaxed and easy to talk to, and made the whole process very stress free. We would recommend her 100%. Thanks Di!!
Marco is undoubtedly the best, nicest, and most reliable real estate agent we have ever dealt with. His professionalism is to be admired and aspired to. His communication throughout the process was great and we always felt in the drivers seat and yet nothing was too much both for him to do - saying thats just my job. We applaud his enthusiasm in his chosen profession. Good to see in someone so young.
Melanie Elliot and Glenda Crawford have both been excellent in the way they have offered advice and communicated in the period prior to the listing as well as through until settlemant. They have made the experience personable rather than just a contract and transaction.
Anna worked really hard. It seemed she work all hours of the day and night chasing leads and nurturing the sale. She was open, honest and very reliable. We felt very supported throughout the whole situation. Amazing lady, thank you for everything.
Ben was fantastic and guided me through this whole experience. I have never sold a house before and was really anxious about the whole thing but he was wonderful - the whole team was wonderful! Amanda and Jack and the helpful man who went through the paperwork for me when I signed up (sorry, I cant remember his name but he was lovely). Also, it was sold so quickly! And I think thats thanks to Ben, Amanda, and Jacks experience and way of managing the marketing and presentation etc., and their professional way of managing the open homes, it has been an absolutel pleasure working with them.
He went way above and beyond. Negotiating with difficult tenants and the bastards at Quinovic whilst persevering to achieve a price we were happy with. He also saved the day by getting the purchaser to agree to a settlement date change after Quinovic fucked up the termination notice and the tenants refused to move out. I honestly dont believe I could have found a more committed, understanding, hard working and affable agent who could have done a better job.
Rochelle had so much commitment and motivation to sell our home, she truly went above and beyond. Throughout the sale process we felt well informed, in control and cared for. The marketing Rochelle did was fantastic and reached a large audience. Any questions or comments we had where met with a welcome and warm attitude. Our phone calls, texts and emails where always answered very quickly. Both Rochelle and Shelley where transparent with us and buyers, communicating well and passing on information as requested
Anna has been great! Shes been on to it from the get go and so fast and responsive through the buying process! my partner Kirsty said Anna is a Machine! and I second that! We have already motioned to friends to contact Anna if buying in the Hobsonville area. When we talk about our new house we often pop in the convo that we had a great Real estate Agent - Anna Byron! Thanks Anna and keep up the great work! #LoveYourWork 🙂
Pano wrote the marketing material and it was magnificent, and he was willing to respond with tweaks I suggested - I had total trust in how he positioned the house. Very nice personality, trustworthy, charming, good looking, yet with a go get em streak like Andrew. I wouldnt like to be long in the same room with Pano and Andrew if they were trying to get me to accept an offer - exactly the traits what I wanted.
Celeste did more than any other agent we have experienced. She kept us up-to date on our open homes and was always very positive. When our process was complicated by a council issue she worked along side us to get it resolved. Without her we would have not resolved the issue. As a person she is like a friend and i miss her. Would have no hesitation in recommending Celeste to my friends. Top Lady.
Orlando offered honest advice and demonstrated a high knowledge of the sales market .He far exceed 5 other real estates with his price appraisal and managed to sell for well above the next highest price appraisal. From start to finish this was a clean quick sale. Excellent service
Looking to sell or let your property?
Drawing from a 118-year heritage of serving local communities, our teams are rigorously vetted, trained and
equipped with the latest market knowledge to deliver on your expectation. At Ray White, we work for you!