Ray White offices across New Zealand made it the best of both worlds last night as members utilized both in-room and online auctions with multiple bidders battling it out across the eight properties that sold for a combined NZ$7,965,000 under the hammer.

It was double delight once again at Ray White Royal Oak as Principal Rohan Thompson and Salesperson James Burry managed the NZ$1,495,000 in-room sale of 133A Grey Street (pictured below) in Auckland City's Onehunga.

"Between private appointments and the one weekend of open homes, this property attracted more than 50 groups because the home represented a higher quality than would usually be found in this area," Mr Thompson said.

"There is such a large buyer pool out there and we were expecting strong competition – that certainly materialized on the night with eight registered and four active bidders.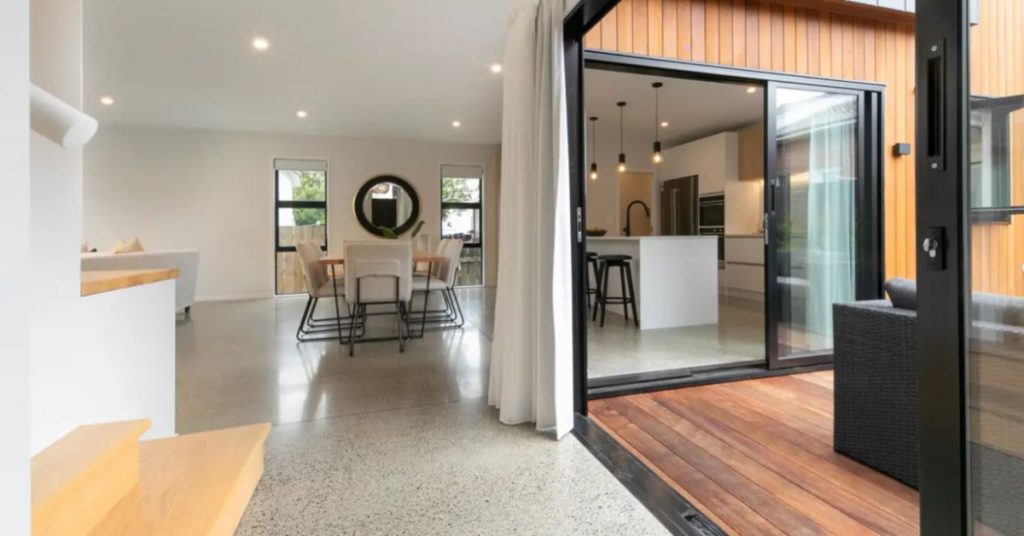 "The numbers we've had through and the strong sales we've had recently tells us that stock being sold is really active – and we hope it makes people feel confident to come to market."

The other sale of the night saw Ray White Royal Oak Director Martin Honey and Salesperson Ben Bibby orchestrate the NZ$705,000 under the hammer sale of 6/44 Turama Road in Royal Oak.

Ray White New Zealand Chief Auctioneer John Bowring, who called both the auctions (pictured below), said the whole night was managed perfectly to adhere to strict social distancing measures.

"The room itself holds 250 people and we made sure there were never more than 50 people in there at one time to ensure there was adequate spacing," Mr Bowring said.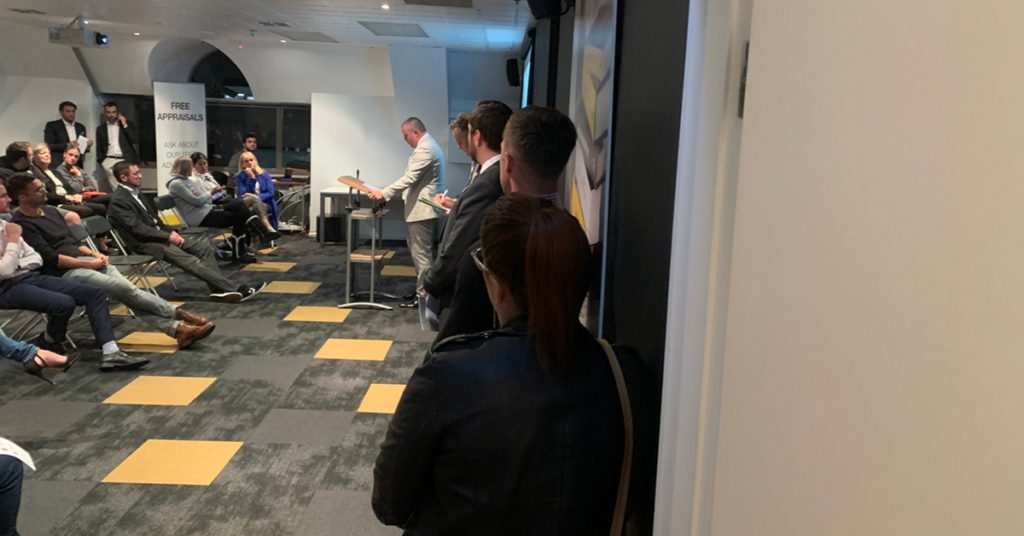 "We ensured that one row of chairs was for 'one bubble' of a bidder with their family and friends so we could adhere to the guidelines 100 per cent.

"There was a terrific atmosphere in the room and I have to say it was really nice to be back in front of people and not auctioneering in front of a TV screen.

"The bidding was strong throughout. You really get the feeling that buyers are competing strongly to secure the property because of listing constraints."

Arguably the highlight of the night was at Ray White Manukau where Salesperson Monika Maynard used a hybrid of both in-room and online auction to great effect as a whopping 10 registered bidders competed for 9 Walden Place in Mangere (below) – selling for $636,500.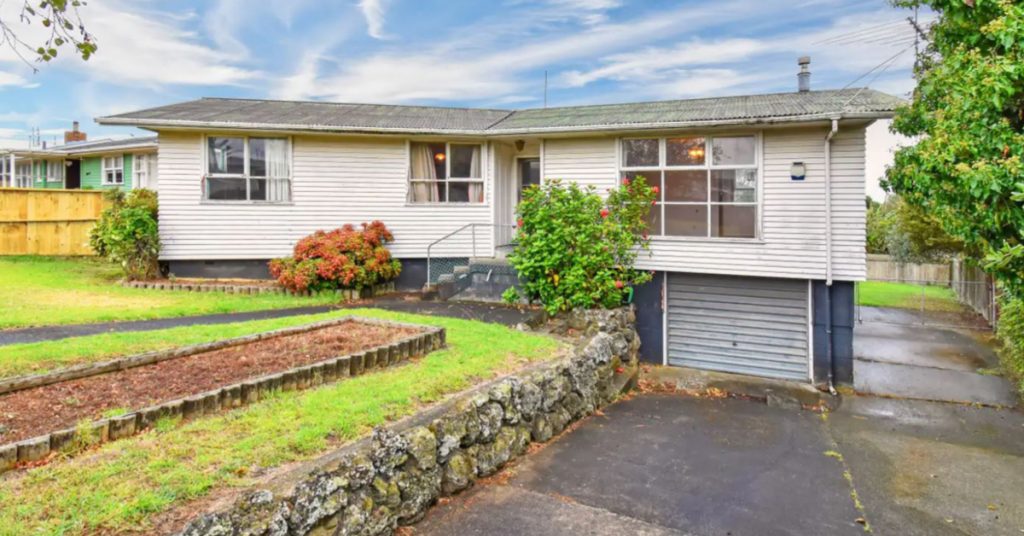 "This campaign was the perfect example of why auction works as a method of sale because the competition was fierce and the property sold for over NZ$30,000 more than the highest offer we received prior to the auction," Mrs Maynard said.
"Because of low stock numbers, people who are in a position to bid and buy are doing all they can to secure a property, there are just so many buyers out there right now.

"It was new for us to try a hybrid of in-room and online auction but it worked perfectly. It gives bidders and vendors the option which is great – for one of the properties we had the vendors in-room with us and they were in tears of joy at the end."

Elsewhere, Ray White Manukau Salespeople Steven Liang and Richie Lewis managed the office's biggest under the hammer sale of the night, selling 150 Smales Road(pictured below) in Botany Downs for NZ$987,000.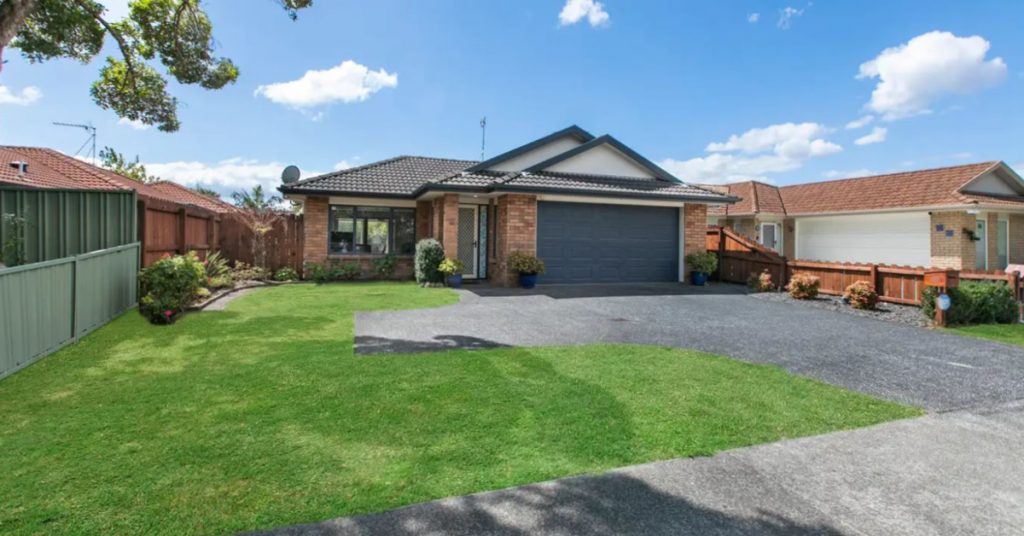 "The property had been on the market for less than a week before we went into full lockdown – I decided to leave it online and we were still receiving enquiries," Mr Liang said.

"In Alert Level 3, the private inspections were fully-booked Monday to Friday and it was pretty busy as a whole for the property, with the vendors motivated to sell.
"My message to potential sellers is that prices are holding firm – and because of stock constraints – your property will enjoy lots of competition right now."

Mrs Maynard also orchestrated the under the hammer sale of 20 Elsted Place in Goodwood Heights for NZ$820,000 – NZ$70,000 over CV – and Mr Liang successfully sold 41 McDivitt Drive in Manurewa for NZ$635,000 as well last night.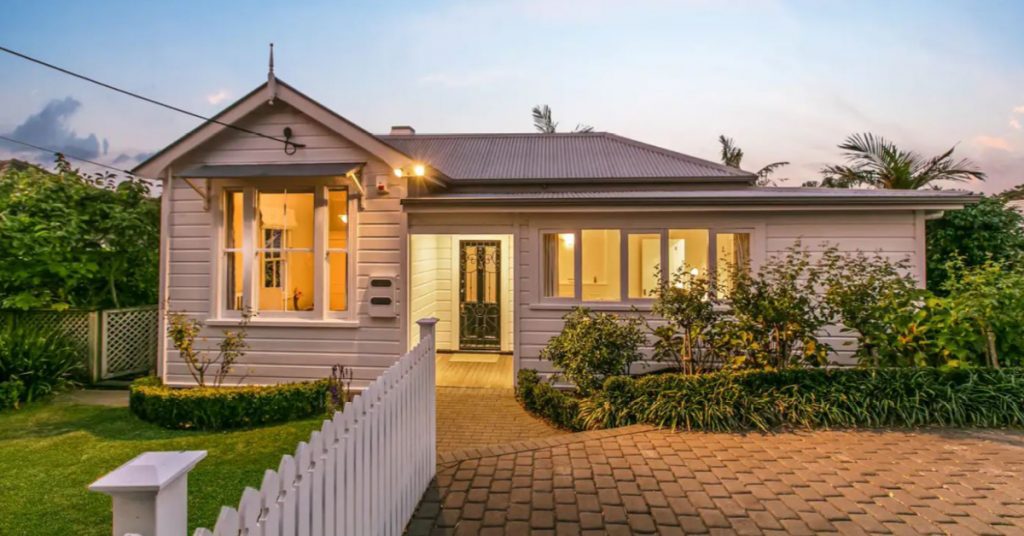 Across in Takapuna was where the biggest sale of the night took place, as Salesperson Joey Dang managed the NZ$1,662,000 of 1/13 Rodney Road in Northcote Point, Northshore.

"The campaign was great. We had a very good number of people through the private inspections and a strong number through the open homes as well," Mr Dang said.

"The area is really desirable and the people coming through loved the style of the house – it's fair to say the vendors are very happy with the outcome.
"The wonderful news is, that because the vendor was so happy with the result, they actually recommended me for a future listing further down the road."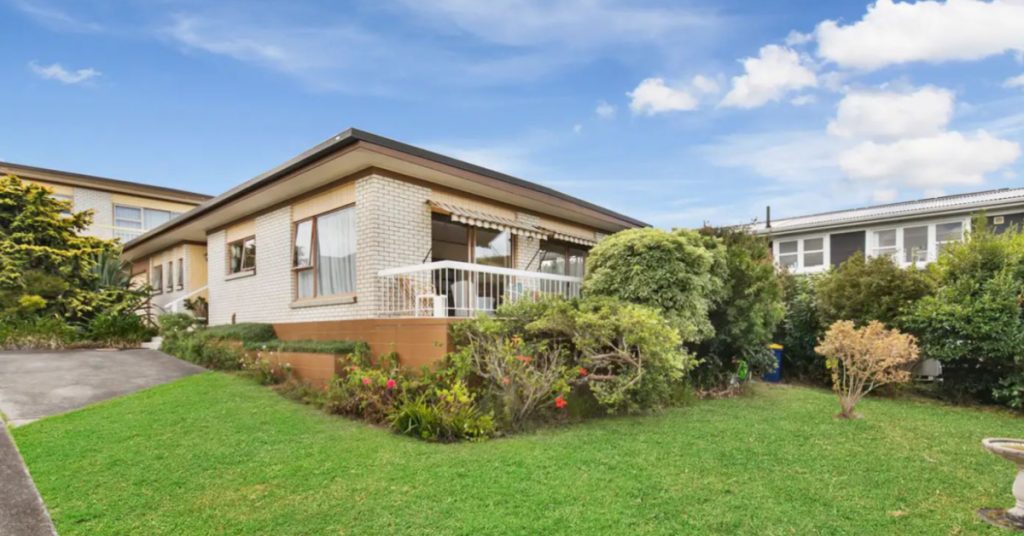 To complete a successful online auction night for Ray White Takapuna, Salespeople Karen Chambers and Todd Hincho sold 1/70 Gulf View Road (above) in Murrays Bay for NZ$1,025,000.
 
Ray White New Zealand Auctioneer/Training Manager Ben East, who successfully called both properties at online auction last night, said the energy among buyers was second-to-none right now.
 
"You can see it in their eyes that bidders are wanting to secure their desired property and they're willing to compete hard to do so," Mr East said.
 
"I hope that people thinking about selling their home look at these results and use it as a barometer of confidence that the market is actually as strong as ever in terms of transactions."