Introducing
Ben Cartwright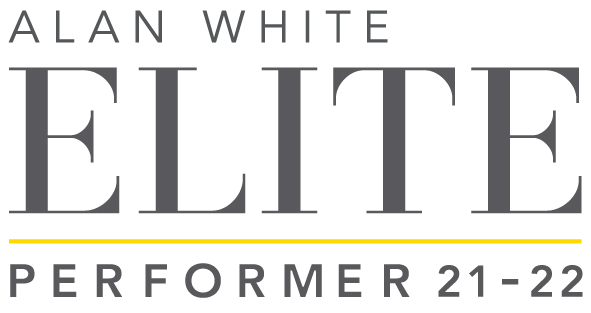 Ben Cartwright has an impressive track record of outstanding customer service, energy and diligence. He consistently produces results that exceed his clients' expectations. Since joining the real estate industry in 2012 with almost two decades sales, retail and operational management experience, Ben has achieved over $200 million in property sales to date.

Ben has sold properties across the Greater Wellington region and has had great success in Karori where he lives. He has earned a reputation for sales of properties well in excess of their RV.

Clients who have worked with Ben testify to his integrity and professionalism. He combines a friendly, relaxed manner with an exceptional work ethic that impels him to go to considerable lengths to manage, support and facilitate each sale. He is a natural communicator and always ensures that those who work with him are kept fully informed throughout the process of selling or buying property.
Testimonials
---
"During a difficult period for vendors, Ben Cartwright and the team provided us with fantastic service and solutions to issues that cropped up along the way. He and his team also kept us informed and nothing was a problem. We highly recommend Ben and the Ray White team. "
---
---
"Thank you Ben and Ray White! Ben knew how we wanted our sale to go and got results fast. We would hire him again in a heart beat and will definitely be recommending him to others."
---
---
"Ben is very customer focussed and always strives to get a good deal for the customer. I have dealt with him in 3 property transactions so far and this has been my experience."
---
---
"Ben went above and beyond our expectations. He gave great advice on how to best prepare our house for sale and even pitched in to help. He was very personable and great to work with. I would definitely reccomend his services!"
---
---
"Communication was really clear and the team were very efficient with updating us on any changes during the process of our purchase!"
---
---
"The Ben Cartwright team is very responsive and helped us a lot prior to the settlement."
---
---
"Ben was fantastic across the whole selling experience. Their pre selling works that they provide to the vendor are exceptional. Also their staging service for the homes they sell I believe really gets potential buyers thinking of how a home can look, which is a real bonus."
---
---
"Ben went above and beyond to help get our property ready. He was friendly, knowledgeable and informative. The perfect balance to make us feel at ease for the sale."
---
---
"Good communication. Action speaks better than words,"
---
---
"I found Ben easygoing and with good ethical principles. He knows the market well and provide good guidance."
---
---
"Ben and his team are friendly, knowledgeable and ver effective. The whole process of selling my property happened as seamlessly as these sorts of things could possibly go. The final selling price was outstanding."
---
---
"Ben is always highly communicative and I know he is working hard for us. His team are really friendly and helpful."
---
---
"Ben and his team were great to deal with, good communication, and delivered what they promised."
---
---
"Gets the job done great communication"
---
---
"Amazing friendly personlised setvice"
---
---
"Excellent with communication, realistic and helpful. Has clients interests at heart, good sense of humour and very engaging."
---
---
"Ben assisted in the process from the beginning to the end. Always approachable, friendly, he goes the extra mile in making clients happy. Highly recommend."
---
---
"Ben and his team went above and beyond in how they approached this one. Ben helped with the house clean, organised a day of gardening and even put his painters cap on!"
---
---
"Best of the best service ever, thank you Peter Watson for such a great experience, we appreciate you."
---
---
"Ben is professional and has a can do attitude. Nothing is too much trouble for him."
---
---
"He was very approachable, friendly and very efficient. He also had some very good ideas that he shared with us."
---
---
"From the initial consultation with Ben giving us a valuation for our property some months ago we decided Ben was the person we would list with. We contacted Ben for the listing he was very prompt and efficient. We are pleased with the process from the beginning to the end. Ben kept us well informed of what was going on and I think this helped with the process of time passing quickly."
---
---
"Ben is an absolute professional with a huge amount of knowledge. He was amazingly supportive, it was a very stressless process selling our house because of him."
---
---
"Great to work with and got us a good price"
---
---
"Nice friendly guy. I like how invested he has been post-sale. There were some nice touches with the sale we didn't expect. Maybe most real estate agents do the snacks and gift basket but we appreciated it all the same and it helped mark the occasion. I loved the bows on the doors."
---
---
"Very helpful and friendly"
---
---
"All through out our journey Ben has done above and beyond what is expected of an agent."
---
---
"Ben provided us with great advice which was invaluable and he also went the extra mile to ensure our property sale went smoothly, avoiding what could have been a very stressful time. Ben was fantastic to deal with, and we would definitely use Ben again, along with highly recommending Ben to anyone else."
---
---
"Great communication , no fuss ."
---
---
"Ben and Hayden maintained contact throughout the sales/purchase process. They were helpful in liaising with our Property Manager re early access too."
---
---
"Great guys! Great communication, got us our first home literally within days!"
---
---
"Super easy to deal with. Easy communication. Excellent cmmunication."
---
---
"Fantastic to deal with. Very friendly. Great assistance with staging the house. As inexperienced house sellers he kept us informed all the way through the process. Same comments apply to Hayden as well"
---
---
"Ben was great to deal with."
---
---
"Very easy to deal with, great communication, explained everything really well and was willing to go above and beyond to get my house to market"
---
---
"Ben was so personable. He really seemed to understand our needs and put them to action."
---
---
"Ben is in tune with his vendors - he is a pragmatic, professional that walks the talk. We love his sense of ownership of all things real estate. At no time did we feel that he was not empathetic to any of our needs. Soz not one sentence as one would not convey his brilliance well enough."
---
---
"Ben is knowledgeable realestate person. He gave us some ideas like carpet change work out well."
---
---
"Very easy to deal with, and very accomadating for our countless viewing requests."
---
---
"Great communicator and made life easy for us through the entire process."
---
---
"Ben was enthusiastic and professional in everything he did. He achieved an excellent result for me."
---
---
"goes above and beyond, he even replaced a broken door handle for me"
---
---
"Professional, Communicative, Efficient and bloody Effective. Ben listened to us, took time to hear us and involved us every step of the way. Not only this, he got us a wicked price!"
---
---
"Great service, always got back to me."
---
---
"We asked 3 Agencies to evaluate our Home. Ben Cartwright was the only one who completed a wide valuation and assessment in writing for us. He impressed us immediately."
---
---
"Friendly, enthusiastic, knowledgeable"
---
---
"Ben is friendly, knowledgeable and easy to deal with. From start to finish he makes the whole process a breeze. I couldnt recommend him enough!"
---
---
"Ben was great, a lot of communication and he got to know me and how I work - so at times of stress he would always be on the phone reassuring me things were on track."
---
---
"Friendly, knowledgable and accurate"
---
---
"Ben gave me the information I needed very quickly,this enabled me to prepare my fathers house to be sold at the best price.!"
---
---
"He was brilliant to work with. Delivered on what he said he would. Got an amazing price. He fought hard for our business and gave us all the time in the world."
---
---
"Ben kept us informed all the way and sold our rental in a very short time frame."
---
---
"Ben & Hayden we're responsive and result focused. They had the buyer that purchased the property on their database so added significant value to the campaign. Highly recommended!"
---
---
"Friendly, engaging, professional, informative"
---
---
"I liked his enthusiasm for selling my home and his committment to delivering a good price and service to me. I have already recommended Ben to a friend and have mentioned him and Ray Whites agency in conversation several times."
---
---
"Friendly, helpful, lovely to work with."
---
---
"Very professional approach, Understands market well"
---
---
"Ben was great to deal with - our house was staged really well and we felt like we could really trust him. He got us a great price and a quick sale - we couldn't have asked for more"
---
---
"Ben went above and beyond with rather detailed/picky purchasers and helped us to secure an amazing result! We are so grateful for his efforts and guidance allowing us to settle on our next home for our family."
---
---
"Very approachable and hands-on."
---
---
"Friendly, capable, went beyond our expectations, achieved the result we were after."
---
---
"Ben explained things in a way that was easy to understand. Felt like he listened and also made it easy for us to get our house on the market."
---
---
"Great service, very approachable"
---
---
"Ben was really helpful, friendly and got an awesome result"
---
---
"Ben is absolutely amazing. Initially we were initially going to list our house with a local agent that we had known fir about 6 years. I started seeing a lot of advertising for "Ben & Hayden" and decided to get them around for an appraisal to compare. Instantly impressed with Ben. Turned up on time; spent a decent amount of time at our house taking notes and discussing the house; he care back the next night at a time that suited us and discussed his appraisal with us over a beer. He spent considerable time explaining the Ray White approach to selling houses, buyer psychology etc. He presented us with a detailed property profile for our house and gave us advice on simple things we could do to make our house more presentable and appealing for sale. we were instantly impressed with Ben. Ben followed up the next week with a phone call to see what we thought of the appraisal and if he could help us with anything else. He offered to get stuck in and help with any repairs etc that needed to be done prior to listing. I was impressed that Ben followed up with a phone call. Ben also assisted us in trying to buy a new house - gave great advice, helped me out at an auction and was only a text away if I had any questions. While our house was on the market his communication was excellent and he was great at reassuring us. Ben got us an absolutely amazing result with the sale of our house. We have already recommended him to friends and have absolutely no hesitation in recommending him. We will certainly be using him when we come to sell our next property in a few years time. Genuinely nice guy and very impressed by his professionalism and how hard he worked for us!"
---
---
"Very professional and very knowledgeable. On call with excellent advice for preparing the house for sale and any other queries we may have had. Nice guy. Together with Hayden - a formidable team. Real go getters!!!!"
---
---
"Ben and Hayden did such an amazing job selling our house. They are such lovely people and so easy to deal with. They helped us getting our house ready to go on the market at their cost and guided us along the whole way. Professionals with real hearts. Made a stressful process so easy for us emotionally and physically. Couldn't be happier with the results. Highly recommended."
---
---
"Very professional and approacable"
---
---
"Ben was very professional and over delivered on all promises made"
---
---
"Ben and the team went above and beyond to make us feel reassured the entire way through the process. Even to the point of helping us move and get settled into our new home"
---
---
"He is Mr Salesman!! He keeps his promises and goes above and beyond what I expected an agent to do."
---
---
"Ben was down to earth and very easy to deal with. He had a very clear vision on how to sell my property and the price he could get - he was bang on, in fact he got more than I had hoped for!!!"
---
---
"Ben was very professional and gave some great advice on marketing the property etc. Very good to have his knowledge on the property market in Khandallah too."
---
---
"A fantastic caring person. Very approachable."
---
---
"Ben's supportive, professional and friendly approach made the process of selling our property very straight forward. Ben genuinely cared about achieving the best outcome for the sale of our home. We would highly recommend to anyone looking for a real estate agent."
---
---
"Very professional, responsive and helpful, particularly with the LIM issue, very personable."
---
---
"Very happy with the service and the result is beyond our expectation!"
---
---
"Because of his friendly professional approach to his work and he makes the whole process straightforward and instills confidence. A very pleasant and capable person to deal with"
---
---
"Ben and his team were excellent to deal with and very professional"
---
---
"Ben Cartwright and his partner Hayden Walker did an excellent job is achieving the sale of my property for an acceptable amount"
---
---
"Very responsive, reliable and has a good knowledge of his field of work."
---
---
"Friendly, quick response, action orientated response"
---
---
"Ben made our whole experience comfortable, professional and fun! He always had a positive outlook and it was clear he cared about what was important to us."
---
---
"Quick, friendly and efficient."
---
---
"Ben has great energy and enthusiasm which had us excited and energized throughout the process of preparing for and selling our home. This was backed up with great advice and friendly professionalism. We felt informed, valued and looked after every step of the way. The result was well beyond our expectation and we thoroughly enjoyed the whole process."
---
---
"Ben and Hayden went above and beyond to ensure the entire process was smooth and we got a result that we could never have expected. We had set the bar very high with our expectations after hearing about the agents from friends of ours. I can confidently say that they smashed every expectation that we had of them and I would recommend them to anyone looking to sell their house."
---
---
"Personable approach, got a good sale price and generally made it easy"
---
---
"Very positive agent, fast respond and fast work progress"
---
---
"Ben was great to work with. He gave us great advice on how far to go with work on the house and was very upfront about the state of the market and the likely sales price. He and Hayden worked very hard on our behalf."
---
---
"very good agent. Up front in terms of the housing market. very persuasive to get us to a figure that secured us the house."
---
---
"The process was very smooth, we were kept well informed along the way and Ben achieved an amazing price for our investment property."
---
---
"Ben was friendly and helpful and tried hard to achieve a sale for us. Ben was always available at anytime to discuss our options. He also went out of his way to provide furniture in the house for the proof photos."
---
---
"Ben was great to work with - friendly, informative and always happy to answer questions."
---
---
"Ben and his team are outstanding, with being friendly and professional."
---
---
"Good enthusiasm, delivery and results"
---
---
"Awesome service and Ben put my mind at ease during what was a stressful time for us."
---
---
"Would not change anything about the experience. As this was the first time I have sold a house and needed things to happen in a short timeframe, Ben and his team were brilliant to work with."
---
Previous
Next
Awards
---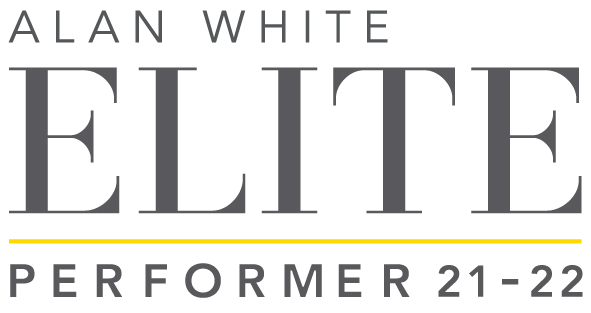 ---
2021/2022 - Elite Performer
2021/2022 - Premier Performer
2020/2021 - Chairman's Elite
2020/2021 - Elite Performer
2020/2021 - Premier Performer
2019/2020 - Elite Performer
2019/2020 - Premier Performer
2018/2019 - Premier Performer
2017/2018 - Elite Performer
2017/2018 - Premier Performer
---