Auctions continued to be a key driver of property sale momentum in Alert Level 2 yesterday as Ray White offices successfully sold NZ$8,305,000 worth of property under the hammer.
 
Ray White New Zealand Chief Auctioneer John Bowring (above), who called two auctions successfully last night, said the energy in the in-room auctions were well and truly back.
 
"You can really feel buyers are energized to be back in an environment where they have that emotional connection with the auctioneer, agent and the property. All of this of course, while adhering to the social distancing measures," Mr Bowring said.
 
"The uplift in sentiment is pretty clear to see and it's producing some great results – there's no doubt it's a seller's market out there at the moment."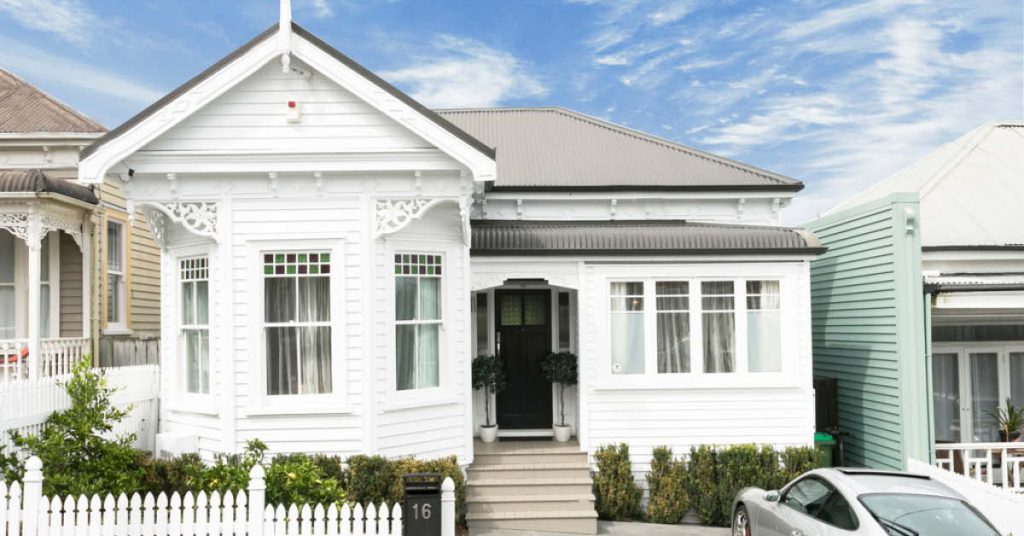 That was certainly the case for Ray White Ponsonby Salesperson Cristina Casares – who orchestrated the NZ$2,380,000 under the hammer sale of 16 Summer Street (above) last night.
 
"We started the campaign one week before lockdown, but still managed to attract 35 people through the open homes and private inspections," Ms Casares said.
 
"It's important to innovate so we had a great video of the property online, and when we moved into a less restricted environment, we ran a Facebook live inspection that had over 500 views.
 
"It's a great time to sell and we know for a fact a lot of people are thinking about selling. There are so many success stories right now and we hope this instils the confidence to sell."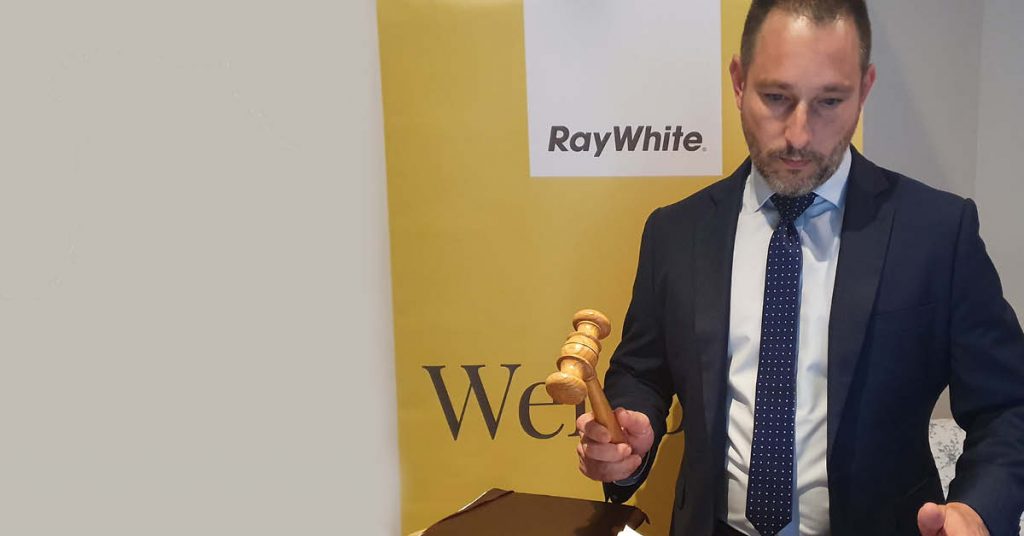 Ray White New Zealand Chief Operating Officer Gavin Croft (above), who called three online under the hammer sales himself, said vendors should look past the speculative property rhetoric.
 
"The fact is we have the deepest buyer pool we've arguably ever had and these buyers are actively enquiring, actively submitting offers and actively bidding at auction," Mr Croft said.
 
"There seems to be a lot of incorrect information about property prices dropping – but when we look at our data – prices are more than holding their own right now.
 
"If you're on the fence wondering if you should sell or not – I would ask you to look at the activity we've had in the last 14 days – because buyers really have hit the ground running."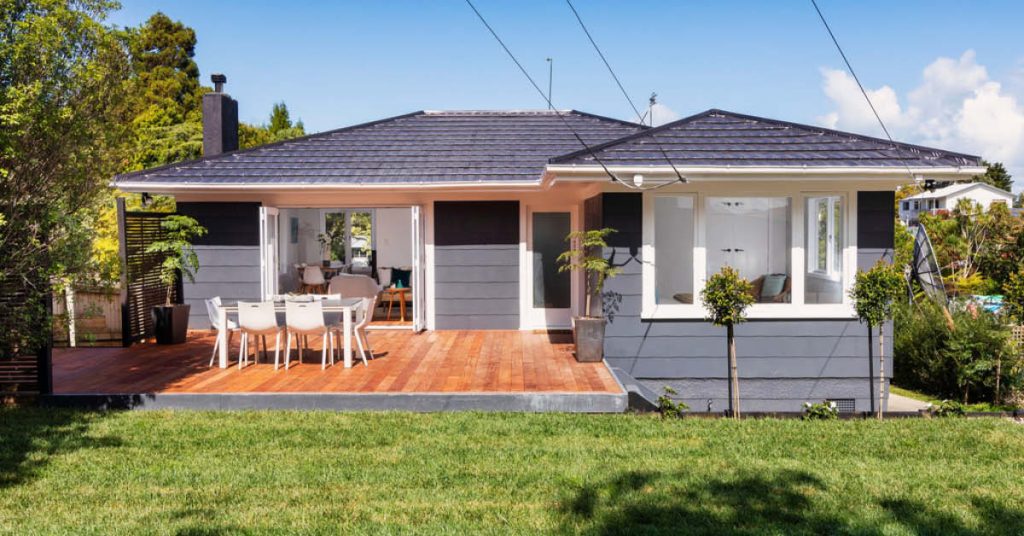 The success continued as Ray White Mt Albert Salespeople Jamie Morrison and Michelle Roache sold 60 Bolton Street (above) in Blackhorse Bay for NZ$1,030,000
 
"It's an incredibly interesting time because what we're seeing is some sellers gravitate towards the auction option because of the cash unconditional nature of the deal," Mr Morrison said.
 
"I have to say the market is exactly the same – if not better – than it was before the COVID-19 pandemic. Interest in property is not the problem. Prices aren't the problem. Lack of stock is.
 
"From a personal point of view, we've just sold three houses in the last four days, so the buyers are doing all they can to secure their desired property. We're also fielding multiple offers today on our fourth property sale so it's a great time to sell."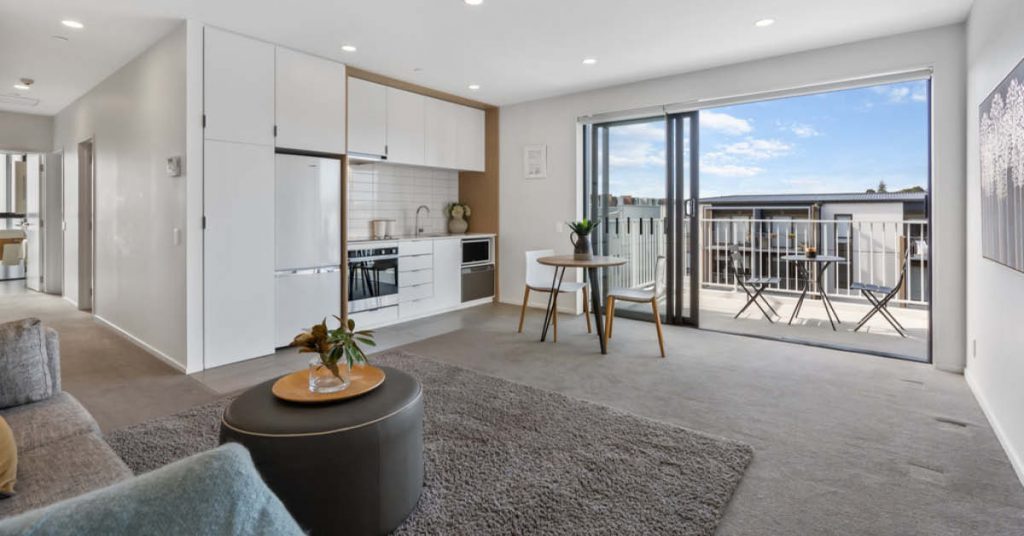 And to round off the night, Ray White Remuera Salespeople Matt Gibson and Lauren Andreoli managed the NZ$800,000 sale of 412/3 Bluegrey Avenue(above), in Stonefields.
"After we came out of Alert Level 4 we refreshed the listing with new photographs and the enquiry numbers really picked up from there," Mr Gibson said.
"We actually sold an apartment downstairs for the same price before lockdown – so property prices are holding – they're certainly not falling.
"You can feel the market really picking up now, and with low-interest rates, the confidence is really picking up. Auctions like these should give vendors confidence."