Introducing
Andrew Fava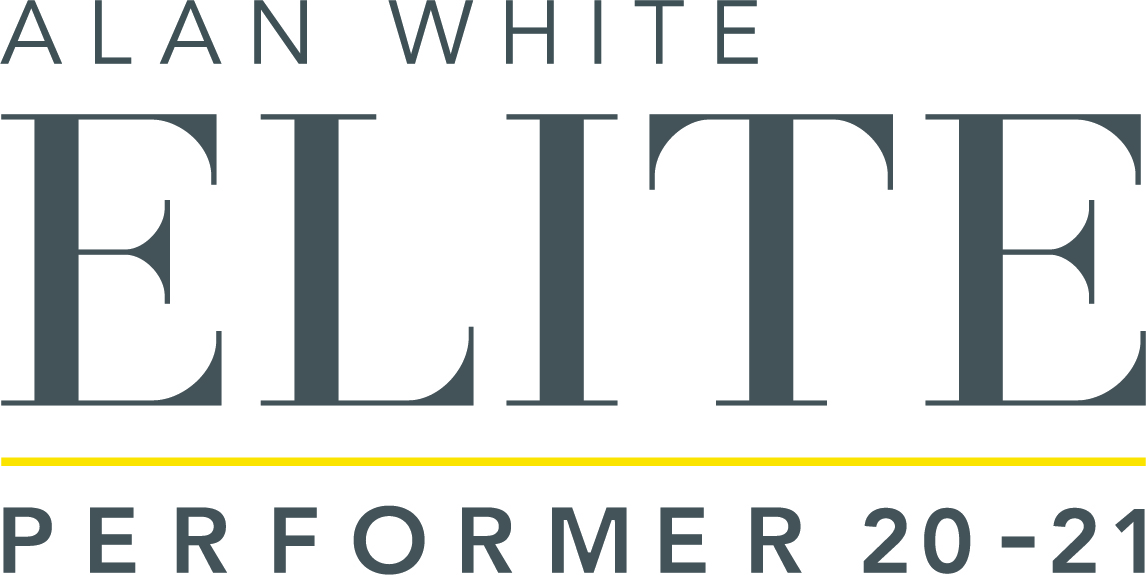 Parnell born and bred, Andrew Fava has the appropriate credentials to serve his real estate clients in this distinctive suburb and those bordering it.
After his first 12 months of selling real estate Andrew attained premier status, Rising Star award and was the number 2 agent in the office. Another 4 years at Ray White Remuera saw Andrew consistently accomplish Elite status – an astonishing feat as these members form the top 3% of salespeople within the Ray White group. Furthermore, he proudly holds a customer satisfaction score that puts him in the top 1% of Ray White salespeople internationally.
Within the first 8 months in 2020 Andrew has sold over $40,000,000 of real estate and made the natural transition to Ray White Parnell, the suburb where he grew up and is deeply passionate about. A rich history, significant influence on Auckland's architectural landscape, vibrant commercial heart and dynamic culture, Parnell is where Andrew comfortably and consistently secures premium prices for his vendors.
Andrew is like no-one you've ever met. Incredibly likeable, generous, a perfectionist, intuitive with a sharp mind and a keen wit. His clients adore him and would not countenance hiring anyone else to represent them. He dreams big on behalf of those he serves. He's the guy who exemplifies a fresh new breed of real estate professionals: perceptive, ambitious, deeply connected to his community and focused on delivering a client experience that is exceptional in every way.
In his spare moments, Andrew takes time out with the loves of his life – his wife Erica, daughter Bella and two Labradors Harvey and Lola. As a keen tennis fan, he spends part of his summer breaks hosting and entertaining his clients in a corporate court-side box at the ASB Classic.
AWARDS
2020/2021 Premier Performer
2019/2020 - Elite Performer
2018/2019 - Premier Performer
2017/2018 - Elite Performer
2017 - Elite Performer (NZ)
2016 - Premier Performer (NZ)
Testimonials
---
"Andrew was extremely supportive and went over and above to make sure everything flowed smoothly."
---
---
"We did as he suggested and Everything went exactly as he promised. A quick and easy sale to great new neighbours."
---
---
"Always available, friendly and honest. Made us feel comfortable with every decision and never pressurised us about anything."
---
---
"Professional, always helpful, pleasure to work with"
---
---
"Andrew worked tirelessly to broker a complicated deal structure in a very challenging time and achieved a great sale outcome for us."
---
---
"Andrew is calm, genuine and so nice to deal with. He listens and respects our decisions, unlike a lot of other agents! I always recommend Andrew to my friends. Look after him, as we would follow Andrew - ie our primary loyalty lies with Andrew, not the Ray White brand. Pleasure to do business with!"
---
---
"I have already recommended him to a neighbour. He deals with tenanted property particularly well as his people skills are excellent."
---
---
"Andrew kept in touch frequently with an informed but relaxed style. He was able to interest potential purchasers and with a frail husband it was helpful to be able to keep him informed with what I had been told. His knowledge of the real estate market was considerable and he also displayed initiative-that very valuable quality."
---
---
"Andrew was excellent to deal with. Extremely professional, very efficient and clearly worked hard for me as the vendor. His communication skills are fantastic so that you are never left wondering what is happening. More agents should do all of this."
---
---
"Lovely person to deal with, very efficient and gives a clear line of communication."
---
---
"Andrew Fava and Ella Langsford were an extraordinary team, who were prepared to try new methods and seek out advice in order to ensure the best possible result for the sale of our second unit. It has been, again, an absolute delight to work with such intelligent and thoughtful people. Their depth of experience, and the strength of their support team, has been invaluable."
---
---
"excellent and professional service"
---
---
"Andrew goes out of his way to make the process enjoyable. At every stage of the process he communicated clearly, did exactly what he said he was going to do on time or earlier, gave extremely helpful and thoughtful advice, and completed the sale in a manner where both parties were happy. As we re going to live as neighbours to the new owners this is vital. I cannot recommend Andrew enough. I was also extremely impressed with the support that Andrew got from the rest of his team at Megan Jaffee Ray White Remuera. Everyone appeared to respond promptly to his questions and make decisions that they did not need to make, to help us when they could, Thanks to all. You have a great team."
---
---
"Andrew was incredibly dedicated to get us the best price for our house. He was very professional and personable in all our dealings with him."
---
---
"He was tenacious and always focused on selling our property"
---
---
"Knowledgeable, friendly disposition, attention to detail"
---
---
"Andrew was extremely pleasant to deal with. He was professional, informative and had great follow up. Andrew made the process of Auction easy to understand and took away any concerns"
---
---
"He is energetic and committed to getting a positive result and will go the extra mile if needed"
---
---
"Andrew was very communicative and amazing to deal with and I have already recommended him to other people selling their homes"
---
---
"very helpful, very supportive from Andrew and Ella, great experience."
---
---
"He sold the house in a good timeframe where other agents failed to in a previous attempt and a better market"
---
---
"A strong customer focus, going 'above and beyond' in all respects, and always acting in our best interests."
---
---
"Property left in a totally unacceptable state,, Andrew was, along with Ella happy to solve as much as they could to make me happy. It was so great that they bothered and I would do business with them again."
---
---
"Consistently professional, reliable and extremely thoughtful. Even as a purchaser this time around, he still has the ability to look at all angles and be able to 'smooth the waters' where need be."
---
---
"Andrew has such an ebullient infectious personality and very people oriented. He made the selling process easy to understand and kept us informed the whole time. He always got us to proof read emails and advertising before hitting the send button. Quick to answer text messages, calls and emails Andrew was a pleasure to work with."
---
---
"Totally professional and enthusiastic."
---
---
"Amdrew Fava .. gave the sale of our property 100 percent of his attention .... He thought about the marketing plan and followed through to the very very end ...He was always on time to see that the house looked 101 per cent .... We received reports of progress . His professional look and experience were faultless ...... I must mention here he also knew our wishes and what we valued most in a property to move on to .... and he also found that property for us ... So 100 per cent to you Andrew ..."
---
---
"Attentive, helpful, and made the whole process less stressful."
---
---
"From the moment Andrew turned up with a slick and simple sales presentation to putting the sold sticker up, he was attentive, proactive, professional and friendly. We would absolutely recommend Andrew Fava to sell!"
---
---
"We found Andrew extremely professional, hard working and he was very engaging with the potential purchasers. We had regular feedback and if there was a 12/10 he would have scored that!"
---
---
"He is great agent and works well with his clients"
---
---
"Andrew was fantastic - he was open and upfront with us throughout, very professional, yet personable and treated us more like friends than 'clients'. He kept us informed almost on a daily basis and we knew we could contact him at any time and get a warm, receptive response."
---
---
"We are 100% satisfied with our decision to use Andrew. He was a pleasure to deal with, dependable and got us an outcome that we are pleased with."
---
---
"Andrew is highly motivated and had our best interests at heart."
---
---
"Andrew worked hard for me. He was very professional, his marketing was high quality, he was brilliant under pressure and has great communication skills. Andrew went above and beyond my expectations and seemed to intuitively know what I needed. I would definitely recommend him."
---
---
"Reliable & excellant services and support"
---
---
"Andrew was both professional and personable. He answered all our calls immediately, and was never pressing, always had much time for us. We especially enjoyed his personality, he will go far."
---
---
"Andrew is down to earth, genuine, caring, thoughtful and treated us as family. I know we will always remain good friends and I would have no hesitation in recommending his services."
---
---
"Full of energy. Had no doubt he had our best interest in mind at all times. And a good guy."
---
---
"He was extremely customer focussed and has a gr8 attitude."
---
---
"Andrew listens and is highly motivated to get results."
---
---
"Excellent communicator, positive to deal with Reliable and attends appointments on time Confident that he is working to achieve best results"
---
---
"His open homes were always busy. He was honest and upfront about what price was expected for the property. He was accessible and went out of his way to help me out in the decision making processes. He answered emails and calls/texts promptly."
---
---
"Andrew is a fantastic, transparent agent who does a great job for his clients."
---
---
"Professional, good negotiation skills, knowledgeable, good track record"
---
---
"Highly engaged. Personable. Focused."
---
---
"Andrew demonstrates dedication commitment reliability personality and success"
---
---
"Andrew's positivity and open, regular, communication was highly appreciated."
---
---
"Great service style, knowledge and very responsive. Made the process of selling our home as straight forward as possible with lots of timely updates."
---
---
"Andrew exceeded all my expectations Carried out all his duties in a professional manner. Always kept me updated and always in the loop. Nothing was ever a problem and relived all stress associated with selling the property. Ray white are very lucky to have such exceptional sales person in their team."
---
---
"Andrew's pre- and after-sales care has been exemplary. He has excellent communication, his responses are prompt and complete."
---
---
"Professional quality service, effective fast and reliable"
---
---
"Andrew leaves no stone unturned. He communicates authentically and honestly so that he develops trust with the Vendor"
---
---
"Andrew was extremely proactive, supportive and professional."
---
---
"He made the process swift, stress free and enjoyable; from arranging viewings through the swift negotiation process and early settlement."
---
---
"He is amazing!! Just so vibrant, enthusiastic and positive!"
---
---
"He puts the work in to get the process running. Of importance, the ability to close a deal. To obtain the confidence of a potential purchaser is paramount in getting a house sold at a fair price."
---
---
"Andrew was a pleasure to deal with. He tried 110% to help us achieve our sale goal and added a nice personal feel to the experience."
---
---
"Very likeable, knowledgeable and not pushy"
---
---
"I have worked with a number of professional agents in my life and Andrew's approach, dedication and professionalism are second to none. Despite some challenges there was never any doubting Andrew's abilities and I would recommend him and Ray White to anyone. Thanks again Andrew. Best Regards AB."
---
---
"I found Andrew to be very helpful and polite."
---
---
"Very professional in his approach"
---
---
"Andrew had a relaxed approach, however all matters and queries were followed up quickly, without fuss."
---
---
"We would happily and confidently recommend Andrew Fava to our friends and family. His service has been excellent all round."
---
---
"Achieved the best price and went the extra mile e.g. early morning / late evening viewings"
---
---
"Highly likely! Andrew was a true professional and always kept me up to date with anything that went on. What I love was that he was straight up and didn't sugar coat anything. Always gave me his honest opinion. Didn't feel like I was dealing with an agent but a good friend."
---
---
"Andrew was very professional. He responded and acted promptly at each step of the process. He took feedback very well, that I felt very easy to communicate with him openly during the selling process. He was positive and had an easy, warm manner."
---
---
"Enthusiastic, motivated, interested, realistic, accessible, good communication, straight forward advice"
---
---
"Andrew was professional, efficient and kept me up to date through the whole process"
---
---
"Andrew was very professional in the sale of our house from start to finish,kept us up to date with what was happening,via telephone and emails at least once or twice a day. We have already recommended him to someone else for the sale of their house"
---
---
"Andrew was amazing to deal with,courteous proactive,very very diligent in all aspects of the campaign which resulted in a very good sale. I would always recommend him."
---
---
"ANDREW PROVIDED A FIRST CLASS PRESENTATION OF OUR PROPERTY TO THE MARKET, WE COULD NOT OF EXPECTED ANY BETTER. IN ADDITION WE FOUND ANDREW TO BE A VERY COURTEOUS AND FRIENDLY YOUNG MAN . WE WISH HIM WELL IN HIS FUTURE ENDEAVOURS.HE CARRIES AN AIR OF SUCCESS."
---
---
"Very effective. Pleasant to deal with and responded promptly to any queries. Extremely enthusiastic sales person. Listened to me as a customer and how I wanted to d things. "
---
---
"Very effective. Pleasant to deal with and responded promptly to any queries. Extremely enthusiastic sales person. Listened to me as a customer and how I wanted to d things."
---
Previous
Next
Awards
---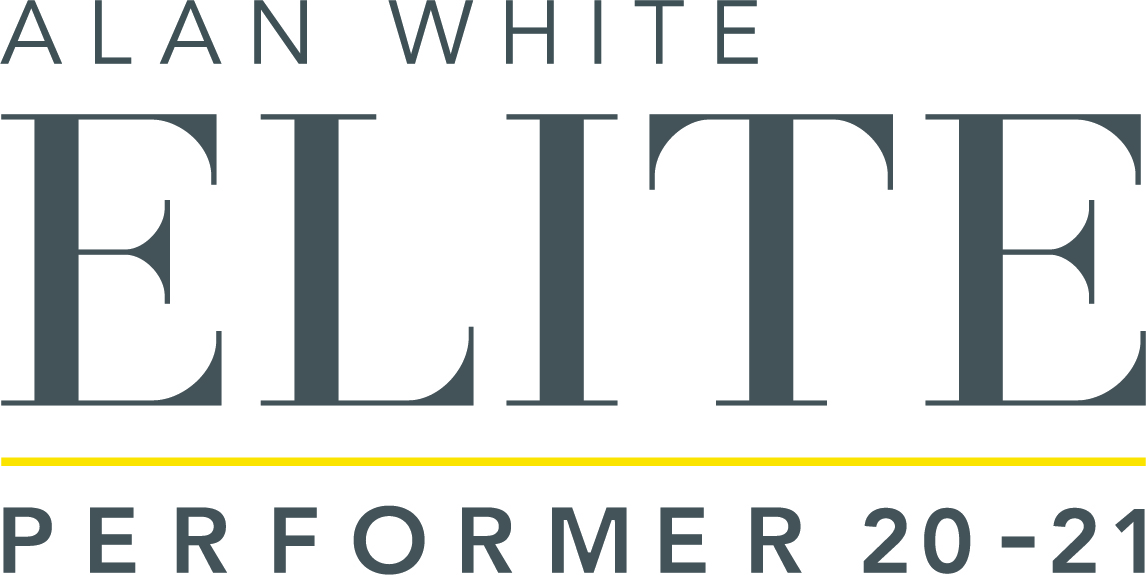 ---
2021/2022 - Premier Performer
2020/2021 - Elite Performer
2020/2021 - Premier Performer
2019/2020 - Elite Performer
2019/2020 - Premier Performer
2018/2019 - Premier Performer
2017/2018 - Elite Performer
2017/2018 - Premier Performer
2017 - Elite Performer (NZ)
2016 - Premier Performer (NZ)
---