Introducing
Ali Hellesoe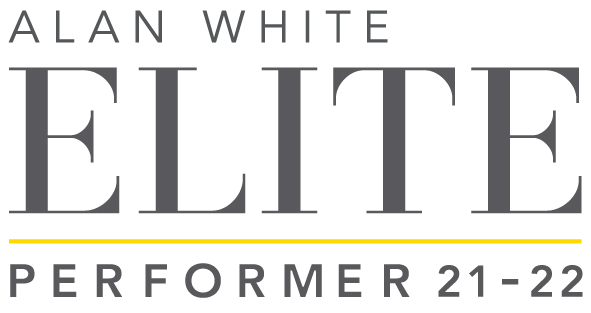 Specialising in the North Shore real estate market, Ali and her team serve the communities of Glenfield, Beach Haven through to Birkenhead and beyond. Ali and her team have quickly become known to create well-structured campaigns, that reduce the risks and maximise the results.
Keeping her network of specialists in the industry widespread contributes to the excellent results delivered to her valued homeowners and buyers while her integrity and honesty ensure they become clients for life.
Always friendly and open in approach, wrapped up with a strong work ethic, Ali is no stranger to hard work. As a Constable in the New Zealand Police, Ali is known to be authentic, dependable and honest.
Using an expert eye and ability in making personal connections, campaigns run smooth and the results are proven. Ali has taken out a range of accolades early in her career, such as the 2019 Changed Agent Award with internationally renowned Real Estate Coach – Josh Phegan.
"Working with Ali on the sale of my property was everything I was looking for. Someone with great local knowledge of the area and enthusiasm for it too! Ali showed integrity and honesty throughout the sale process. She has a personal touch that made me feel I had someone working with me for the best result".
Testimonials
---
"I can honestly recommend Ali and her team of agents at Ray White Glenfield. This is the 4th house I've purchased and I've never seen the aftercare and follow-up she and her team have given, with any other agency."
---
---
"I found Ali to be upfront, honest, responsive and professional throughout the process. Of course Ali's role in relation to me as buyer is to represent the best interests of her clients, the sellers. However throughout the process Ali did genuinely seem focused on ensuring both parties understood the process and would be positive about the outcomes. I would not hesitate to engage Ali as an agent or purchase a property through her as agent."
---
---
"We worked with Ali twice now, can't praise Ali enough! Ali provided exceptional service to us, assisting during difficult times! Very professional, amazing communication, excellent knowledge of the market and our area! Both times sold quickly and at the price suitable for us! Highly recommend Ali and her team! Thank you again for exceptional service!"
---
---
"I sought out Ali as I knew she was an expert in her role marketing and selling properties in my suburb. From the get go, she was highly professional and driven with amazing work ethics. She was also patient and reassuring, taking the time to answer all our endless questions. She is a hard worker and achieved an amazing outcome for us in this unpredictable market and we are grateful to have had her expertise during the campaign."
---
---
"First-time sellers Ali and her team were great to deal with and very professional. Communication was excellent and they did an amazing job throughout the process, especially with the challenges that covid brought with it. We wouldn't hesitate to recommend or use Ali and team again!"
---
---
"While selling our home for the best possible price was important to us, equally important was working with an agent we liked and could trust. Ali was someone who was personable and professional right from day one. She was confident in her knowledge of the local market, incredibly professional, but also made us feel as though she really cared about our personal situation. Ali and her team always went the extra mile for us - fantastic communication at all times including answering all our first home seller questions, recommendations on cleaners, staging companies and other suppliers, and even delivering boxes to our home to help with our move post-sale. I couldn't recommend Ali and her team enough. They deliver the full package and we couldn't be happier with the results."
---
---
"We had the pleasure of working with Ali and Maddie to sell our property. They were both very responsive and professional from start to finish and provided us with lots of valuable insight to guide us through the whole journey. Ali is such a result-driven, coolheaded real estate agent with a depth understanding of the Beach Haven market. This is particularly important in today's market, with her suggestions, we could adjust our strategy appropriately and make informed decisions at the auction to get the result we wanted. It was a great experience working with her and her team, we look forward to working together in the near future."
---
---
"I would like to take a moment to share my journey selling my house: Selling houses is stressful, uncertain and hard work! I put my full trust in ALi Hellesoe and DI McCaw from Ray White Carpenter Realty and they came through. They are professional, kind, friendly, caring and supportive! Thank you from the bottom of my heart, for all the hard well! Well Done. "
---
---
"We found Ali had great communication, was friendly, and always had our best interest at heart from beginning right through to the very end."
---
---
"Both Ali and Maddisyn are consummate professionals, hardworking and realistic whilst retaining an air of caring and sensitivity. Because my partner has specific needs which were met and surpassed, making the entire process relatively stress free, something that was important to us. We left Ali's team to run the campaign as they saw fit and they kept us informed the entire time so there were no surprises and we both felt like we were part of the process. Their positive hardworking can-do attitude, in combination with a very high ethical standard, resulted in an unconditional offer at the end of the campaign which we were absolutely delighted with. We will be recommending Ali's team and your company for years to come."
---
---
"Ali and Patrick sold our house for us and made a great team! Ali was super knowledgeable of the market and approachable and easy to contact with any questions we had. Both agents kept in touch with us throughout the process. Ali is such a genuine person you can trust her to get you the best result. We would highly recommend if you are thinking of selling your house!!"
---
---
"Ali and Diana were fantastic to deal with. Great clear communication and most importantly delivered the result we wanted. I would happily recommend Ali and team."
---
---
"I will be honest, I do not trust agents and have received poor service and attitude from most, especially the more entrenched ones…. But the complete opposite is true of Ali and Di! Although they represent the Vendor, I was blown away by their work ethic, communication and helpfulness! The auction was stressful to say the least, especially bidding against a developer, but Ali and her team were terrific before and after the Auction! They were supportive and helpful in getting us ready to move in and made the day even more special with a lovely welcome gift when we moved in. Thank you so much Ali and Di!"
---
---
"Wow - I can't even put into words how amazing Ali and team are! From the outset they were friendly, knowledgeable, professional, confident, extremely competent, excellent communicators, honest and realistic with our expectations. As nervous first-time sellers, we were helped through every step of the process. They know the market. They have everything you could need in a real estate agent. And more. They helped us with all the little things that need doing when you're selling a home. They helped make our home look beautiful and appealing to every type of potential purchaser. The auction process itself was highly stressful for us, but Ali and Di were calm under pressure and held our hands (figuratively, we were in Level 3 lockdown!). We achieved an incredible result for a beautiful home that we honestly don't think we could have achieved without them. These are not your stereotypical real estate agents, they do genuinely care about people and we felt like they were absolutely perfect for this role. If I could rate them 100 stars, I would!!"
---
---
"Ali, Di and Tim Obern (Auctioneer) did an amazing job selling our house. The level of communication throughout the entire process was first class. They truly understand the whole selling process with an auction campaign. We got the result we wanted and would certainly recommend their team if you are thinking about selling your house."
---
---
"Unbelievable service, kept us up to date with everything that was happening. Ali has a great team as they all contribute to the sale of the house."
---
---
"Ali is the ultimate professional. Ali kept us in the loop every single step of the way and answered any questions we had. She is dynamic and that's what you want when selling your home! We absolutely trust Ali & her team! Andwould not hesitate to recommend her services to anyone."
---
---
"As we are based in Australia, and given the current situation, we could not fly back to NZ to sell our property so it was not an easy decision to decide on an agent without being there. We made contact with 3 different companies and whilst they were all good, Ali stood out with her communication which for us (not being in the country) really stood out. Ali and her team advised us a great price range (and certainly met it!), kept us up to date with all communication, from prospective buyers to tradies coming into clean, and even took our calls very late at night ... she was brilliant! I would highly recommend Ali, she is an honest, very hard wording individual, who will keep you well informed throughout the selling process and will also (𝘢𝘯𝘥 𝘮𝘰𝘳𝘦 𝘪𝘮𝘱𝘰𝘳𝘵𝘢𝘯𝘵𝘭𝘺) make you feel confident that she is certainly working for you to the best offer available."
---
---
"We interviewed so many agents and asked for recommendations from the Beach Haven community page before we chose to work with Ali Hellesoe from Ray White. We chose Ali as she's an ex-police officer and with that comes a level of honesty and trust! She really worked hard to get the price we wanted. Tim Obern her partner is an auctioneer extraordinaire! Ali got us far more than we expected. She protected us through the whole thing. She dealt with our lawyer and the council on our behalf! She did all the leg work and updated us every step of the way, we didn't have to do a thing. Ali and Team were amazing at getting people through, she's very popular and was recommended to us by Dunc from The Rock FM, he called her a "Gun of the Shore". Ali and her team are the way to go, it was amazingly emotional!! "
---
---
"We recently sold our home using Ali Hellesoe and her team as our agents. We achieved a very favourable result and felt this was largely due to the attention to detail and their work ethic, they followed up all our leads, and provided detailed vendor reports! Assisted with our lawyer, and was always friendly and responded quickly to queries or questions. Ali helped us maximise the appeal of the property and ensured we reached as many buyers as possible through our selected marketing campaign. We enjoyed working with Ali, we found her to be professional, trustworthy & well presented. We highly recommend Ali and her team." "
---
---
"Ali and her team were personable and action oriented. They took care with my tenants to ensure they were consulted on arrangements and kept them inform of any developments. I was updated with prompt reports on Open Homes results and informed of any niggles or comments by potential buyers. I was encouraged to attend a prior auction to get familiar with the process, even though I knew how it went, but an update on the prices was very welcome. My auction went fine and I was consulted on when to go on Market with which I agreed and in fact we got a price above our expectations, although I felt the price was about right for where the market was at. Thank you for this opportunity to comment and compliment Ali and her team"
---
---
"Ali was an absolute dream to work with! She is full of knowledge, very responsive and just a great person to go on this journey with. Would highly recommend her to vendors and purchasers alike. We look forward to working with her in the future!"
---
---
"We recently were the lucky buyers of a gorgeous house in Birkdale, with Ali as the agent. We feel very lucky to have purchased a home from Ali, she is extremely knowledgeable, honest, friendly and helpful. Ali made a very daunting experience; buying a first home, so much easier, answering our questions in a clear, concise and friendly way and keeping us updated throughout the process. We thoroughly recommend Ali, she's a super star real estate agent who really goes the extra mile."
---
---
"Ali was an absolute star selling our first house for us! Her communication and availability was amazing throughout the auction campaign. The constant changing of Covid alert levels was never a problem, Ali and the team quickly adapted as needed and kept things nice and smooth for us during the process. Ali went above and beyond with the marketing of the campaign and even put on extra open homes as covid levels changed. Auction night was incredible as Ali and the team smashed the upper end of their appraisal out the park for us - far beyond our expectations! We would highly recommend Ali to both sellers and buyers - she's a superstar!"
---
---
"Ali recently sold our house in Northcote and we were beyond thrilled with the outcome. From our initial meeting with Ali we felt at ease and knew she was the one! She kept us well informed the whole way through and made selling a house stress free. She always did what she said she would, was punctual to meetings and the information and feedback was always very thorough. Ali has such a fantastic personality and is easy to communicate with! She really is a breath of fresh air. Ali is a highly skilled negotiator and top agent and 100 percent puts her best foot forward. Thanks Ali we are so grateful for doing an amazing job selling our house!"
---
---
"Ali and team, were extremely professional and pleasant to deal with. The answered our questions quickly and if things weren't going to plan, held people accountable for for their end of the deal. They took the time to listen and update us frequently and made it as stress free as one could."
---
---
"Ali is the best agent we've dealt with hands down, she's friendly, re-assuring but at the same time really knows her stuff and was able to get us an amazing result on auction day. We were also dealing with the property sale on behalf of my mum and not living in Auckland Ali also took care of a number of the detail so made the whole process so stress free."
---
---
"Proactive, friendly and responsive. Dealt with minor setbacks really well in an unflustered manner. Great result at auction and would hesitate to recommend."
---
---
"Ive been lucky enough to witness Ali grow from a young keen real estate agent with lots of passion and hunger for work to a SUPER knowledgeable real estate GURU. She is so thorough she puts older more experienced agents to shame with her supreme knowledge of local sales and trends. Always honest and refreshingly funny - I wouldn't have contemplated selling without anyone else. Herself and team will be a formidable in Real Estate in no time."
---
---
"Ali was an absolute star selling our first house for us! Her communication and availability was amazing throughout the auction campaign. The constant changing of Covid alert levels was never a problem, Ali and the team quickly adapted as needed and kept things nice and smooth for us during the process. Ali went above and beyond with the marketing of the campaign and even put on extra open homes as covid levels changed. Auction night was incredible as Ali and the team smashed the upper end of their appraisal out the park for us - far beyond our expectations! We would highly recommend Ali to both sellers and buyers - she's a superstar!"
---
---
"Ali is an absolute gun. From start to finish of our journey we couldn't fault her. She was incredibly supportive through our entire campaign, the marketing was so successful that we ended up having 140 groups through our home! We sold by auction and the result far exceeded our expectations. We will now be spreading the good Ray White word to all our mates and family, thank you!"
---
---
"I would like to comment on how easy you made this process for us, and how easy you made this look. To start a campaign in COVID level one and to be locked down midway through the campaign, to then transition into the new environment so seamlessly, and without seemingly, a care in the world, is the hallmark of a true professional. One of the things that has stood out for me was the level of communication and the qualified advice you gave to my family throughout the campaign, (and communicating with the six siblings located throughout the country is a challenge in itself), you had good systems and used technology very well, gosh you even managed to get one my sisters onto a smart phone (a miracle). The result you got for us was outstanding and right in the lane of where you appraised the property from the outset, and, I think it is fair to say, we all thought your appraisal was a little too high (how wrong were we). However, the result is secondary to how you managed the campaign and how you never took your eye off the ball or let a little thing like a lockdown distract you from your task, at no point did we feel that the campaign was in jeopardy, and at no point did you transfer any of the difficulties you were facing on to us, well done to you and to your team. One last comment I must make, on auction night the technology you used was first class, it was like being at an in-rooms auction, also, the logistics involved to make this happen demonstrates the high level of commitment from your office and your team. Quick mention of Tim, our auctioneer, job well done, to call an auction front of no-one and make it look like you had a live audience was outstanding, good job. Once again Ali, to you, to your team, and to all those who assisted on auction night well done and thank you so much, an exceptional outcome and a very positive experience for us, thank you!"
---
---
""We count ourselves lucky to have had Ali on board selling our first home. Her work ethic and enthusiasm are to be admired, and it was obvious from the outset that she is dedicated to "getting the job done". We found her very responsive and an excellent problem solver. Her experience and networks mean she has the ability to clearly explain what buyers want, and how the whole process works.""
---
---
"My partner and I brought our first (and also dream house) with the help from Ali & her Ray White team. It was sucha. smooth and pleasant process, we even settled during lockdown. She not only has a lovely smile and wonderful personality, but also provides professionalism at a high level. She is so hard working that I felt like she is always there whenever I have any questions. She truly is loving and sharing with people. I cannot say enough good things about Ali, she is the best agent ever! Definitely recommend to all home buyers and sellers. Thank you Ali "
---
---
"Ali was the perfect agent for us, we couldn't have been happier! She is knowledgeable, on the ball, tenacious without being overbearing. She really listens to what you want and doesn't just try and show you everything like a lot agents do!"
---
---
"My husband and I sold our first home through Ali, we found her professional and very friendly. Ali is great at communicating throughout which we really appericated!"
---
---
"Ali came onboard to sell our Birkenhead Point home, which resulted in a sale on auction night. Throughout the campaign ali was positive, friendly and communicated well! We wouldn't hesitate to use Ali in the future or recommend her to friends and family! Thanks Ali!"
---
---
"I recently purchased a home through Ali at Ray White and she was super helpful throughout the whole process from providing detailed information upfront to allowing building reviews at short notice, to auction night! She even gave us a beautiful welcome home gift once we had settled in. would highly recommend her for both selling and buying!"
---
---
"We met ali from Ray White during out house hunting. Her approach is always good, friendly and very cooperative. The advice we received was always helpful to see things from a different perspective. You always need good people who can work with you and for you. Wish you well Ali for your future success! Thank you. "
---
---
"Having recently successfully marketed and sold our home at Auction with Ali Hellesoe Ray White, we cannot recommend Ali Hellesoe highly enough to anyone considering selling their property. We were excited to be part of one of the first ever online Auctions held in New Zealand. Ali posted us the online link to enable us to watch the Auction on our screen from our lounge. Our sales campaign began two weeks before Lockdown came into force due to Covid-19 but before completion of Open Homes and Auction. Naturally we were concerned about how our sale could continue. On Ali's advice, and knowing she had the support and backing of her Ray White colleagues, we pressed on. Open Homes came to a halt and interested buyers were encouraged to check out our virtual Open Home via the Ray White website. Our Auction went ahead smoothly and transparently online, and without undue stress. We were able to watch from the comfort of our home and had communication with Tim, our Auctioneer, via telephone when necessary throughout the process. We could not see the bidders and they couldn't see us, maintaining privacy for each party involved. Yet we could see Tim work his craft and were able to follow the auction process through to completion. Throughout the whole selling campaign, Ali was professional, honest, respectful, protective, reassuring and always able to answer any questions or uncertainties we had. She worked on our behalf with integrity and was dedicated to bringing about the best possible outcome for our sale. We highly recommend Ali Hellesoe Ray White as your Agent and would certainly recommend her to any family and friends who might be considering selling their property at this time or in the future."
---
---
""Ali and team were excellent & achieved a very positive outcome in the sale of our house. It was a pleasure working with Ali and she patiently talked us through the whole process, as well as gave us candid advice in regards to how to present our house in the best possible light. Ali followed through on all her promises and communicated with us regularly throughout the whole process and facilitated extra viewings and building inspections as needed. We felt that she was both honest and trustworthy and had an excellent knowledge of the area and the local market.Our expectations were exceeded overall!" "
---
---
"Our experience with Ali has been great. We are first home buyers purchased in Beach Haven. Ali was friendly and extremely helpful in the process. She also has great knowledge of the Beach Haven community!"
---
---
"Ali helped sell our house at the end of last year. She is incredibly hard working and diligent, she is great at communicating and was very polite and supportive throughout the process. Thanks to her expertise we sold our house for a lot more than we expected to get. So if you a looking for a real estate agent then I highly recommend Ali Hellesoe."
---
---
"Ali is an absolute star of an agent and has proven to be loyal, true to her word and a genuine kind soul. It's rare to find a realtor who is so balanced and honest in all areas of their job. Ali leaves no stone unturned and no problem unsolved! Thanks for the constant kindness, being giving of your time and generous with your industry knowledge. I couldn't recommend your services enough to anyone looking to sell or buy a family home!"
---
---
"We had quite a few frustrating moments in the search for our new house. After two failed auction bids, we found a house being sold by Ali. The process with her was so different to our previous experiences. Not only did we get open and honest communication, she worked hard for the vendors, but also worked hard for us as buyers. We felt supported through the process and ultimately ended up buying the house. We didn't play the guessing game, which as buyers is extremely challenging. I can't recommend Ali highly enough. Except to say, if and when the times comes, there is no doubt that we will be selling our house with Ali."
---
---
"Ali did a brilliant job right through the sales process, She kept me well informed and got a result I didn't think possible, Over the Moon!"
---
---
"Ali was always pleasant to deal with and worked hard throughout the campaign, ensuring as many buyers as possible were still in the game at the end."
---
---
"Ali was amazing! l thoroughly recommend her. Friendly and professional. I felt we could trust Ali, she gave us honest advice that helped us to prepare for the campaign and present our place to the best of our ability, allowing us to sell in a timely manner. Her presentation of both herself and Ray Whites marketing was to the highest standard. Good communication and follow up throughout the process from pre-listing, selling to finding our new property. Working with Ali made a stressful situation fun."
---
---
"I first met Ali when I was looking for a bigger house for my growing family. She stood out with how friendly and approachable she was, something we thought was important for the person we were trusting with selling our house. We invited her to give us an appraisal, not really knowing what was required to sell, but Ali and her team stepped us through the intricacies and helped us build our campaign. The marketing campaign produced was far superior to others on the market, the digital component especially. Throughout the open homes Ali kept us informed with daily and weekly reports so we knew exactly how many people were coming through and what they were thinking. Ali worked really hard and genuinely cared that we got the best possible price for our home. We were blown away with the auction result Ali achieved for us. If you are looking to sell your house, we highly recommend you list with Ali."
---
---
"Ali was just fabulous all throughout the buying process. My partner and I were both impressed with how approachable and knowledge she was, and how well she dealt with all my 'first home buyer' questions. Would not hesitate to recommend her and the rest of the team."
---
---
"Ali was great to deal with during the purchase of our new home and the consequent sale of our current home. Ali was professional at all times and I would recommend Ali to anyone buying or selling a home. "
---
---
"Working with Ali on the sale of my property was everything I was looking for. Someone with great local knowledge of the area and an enthusiasm for it too! Ali showed integrity and honesty throughout the sale process, she has a personal touch that made me feel I had someone working with me for the best result. I had regular communication from Ali. She was always helpful and quick to respond if I had any queries. Ali exceeded all my expectations, following through with everything she said she would do. I would highly recommend Ali to any prospective buyer or vendor. She is highly professional. Ali has a humanity that is comforting and essential, as buying or selling a home can be highly stressful and emotional. "
---
---
"Ali was always prompt with reply, accommodating to short notice requests and supportive beyond expectations throughout the whole process, because of this I have no doubt we will seek to deal with her again as she made then entire purchase go smoothly and has given us a fantastic opinion of both herself and Ray White. "
---
Previous
Next
Awards
---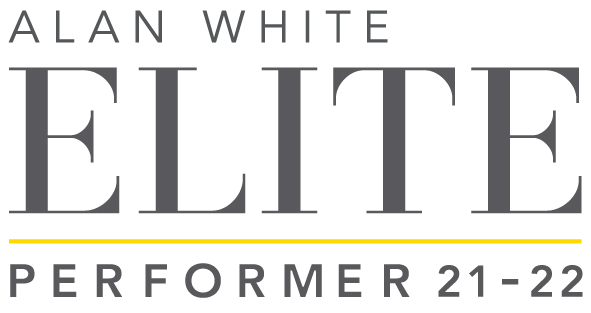 ---
2021/2022 - Elite Performer
2021/2022 - Premier Performer
2020/2021 - Elite Performer
2020/2021 - Premier Performer
---