As a career, real estate attracts a broad range of people, many whom have had other exciting careers before beginning their journeys in real estate.
Derek von Sturmer – Ray White Pt Chevalier
When Derek von Sturmer (pictured above) was told he needed to get some life experience before joining his brother's real estate agency in Auckland, he took it to the extreme by running away to the circus.
With a background in gymnastics, Mr von Sturmer answered an ad in the paper looking for people to join the circus. Six months later, he got the call saying he needed to be in Malaysia in six days.
Mr von Sturmer quit his job in sales and jumped on a plane for his first overseas journey.
"I found myself in the jungle at night and was thinking, 'what the heck have I done?'," he said.
"But I woke up and met the team the next morning and we had to set up the trapeze.
"They were asking me to do this and that and I had no idea what I was doing, I had never done the trapeze before.
"They put me on the trapeze and we did intense training all day, every day, and I ended up being a flying trapeze artist."
After a year in the circus, Mr von Sturmer headed back to New Zealand and joined his brother Ross at his real estate agency in Auckland in 2007. In 2008, when the market slowed down, Mr von Sturmer was faced with another opportunity – to coach the national Rugby 7s team in Mexico.
Not speaking a word of Spanish when he left, Mr von Sturmer coached rugby in Mexico for two years, and was fluent when he returned to New Zealand two years later.
"I coached the national 7s team and the national women's 7s team," he said.
"One of my roles in the Rugby Federation of Mexico was to help develop the games with the younger players, and some of those players are playing professionally around the world." In 2021, Mr von Sturmer opened Ray White Pt Chevalier with his brother Lawrence von Sturmer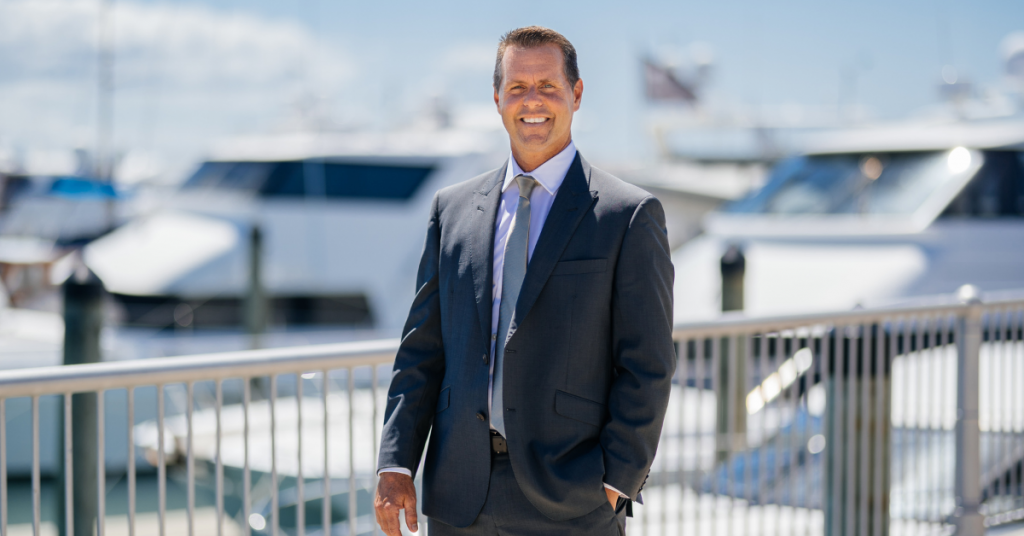 John Lantz – Ray White Remuera
While undertaking a 30-hour commute between New Zealand and Los Angeles for his job as a captain with United Airlines, John Lantz (pictured above) completed his real estate licence, ready for a career change.
He worked for United Airlines for 18 years.

"I started as a flight attendant and then I got my pilot's licence and flew commercially after that," Mr Lantz said.
When Mr Lantz and his wife were house hunting in New Zealand in 2002, he said he noticed the real estate agents were all dressed nicely and owned nice cars, and he thought it was a job he would be successful in.
"I love interacting with people, I like challenges, I like doing deals and I handled stress pretty well after being a pilot – if anything happened there was no time to panic," he said.
"We moved to NZ in 2002 and in 2004 I got my real estate licence.
"I went to every local real estate agent and just walked in the door and asked if they'd like to hire me."
Mr Lantz has now worked in real estate for 18 years, and has worked at Ray White Remuera for nine of those years.