Ray White Group defied the doom and gloom predictions in New Zealand over the weekend as the leading group booked a preliminary national auction day clearance rate of 60 per cent.
 
The highlight was in Highland Park where Ray White Manukau Salesperson Steven Liang orchestrated the $1,710,000 under the hammer sale of 7 Pitlochry Place (pictured above and below) – setting a new residential record for the Auckland suburb.
 
"The four-week campaign generated a lot of interest and that translated into four registered bidders on the day – three of whom were active – and that helped drive the opening bid of $1,400,000 all the way up to the sale price," Mr Liang said.
 
"It's without doubt one of the best properties in the area and it fully deserved to be a record breaking property – the view of Auckland alone was worth the money.
 
"The home was finished to an incredibly high standard and when you take into account the pool, and the bedroom-sized walk-in robe for the master suite, the property offered the owner-occupier Chinese buyer everything they wanted and more.
 
"We had strong numbers turn up on the day to watch the auction and it's really encouraging to see people still coming out to watch and bid – albeit at a safe distance."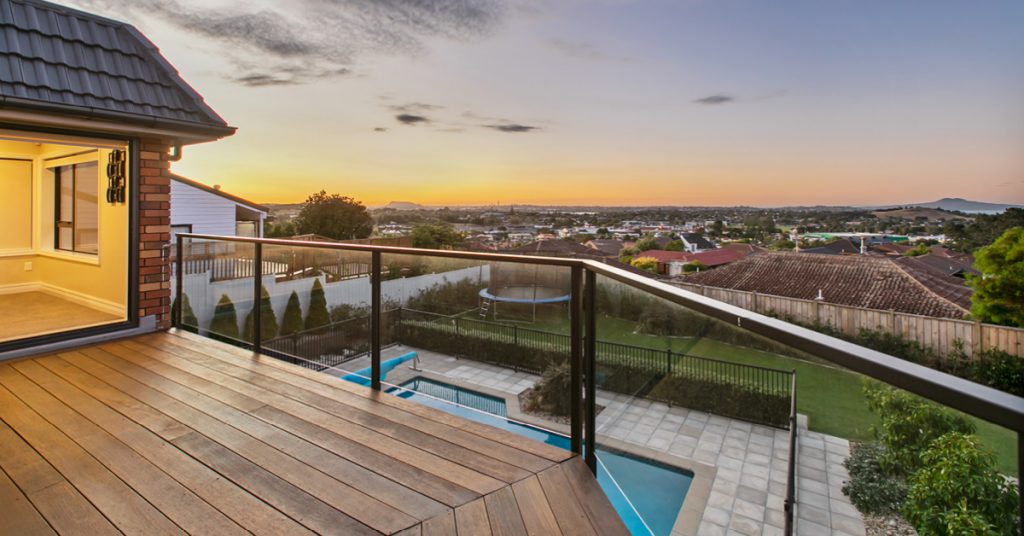 Ray White New Zealand Chief Auctioneer John Bowring said the 60 per cent clearance rate was a good illustration that auction remained the best method of sale for property.
"The market still seems to be lively, with buyers still actively participating in auctions, and we continue to see great results like we did in Highland Park," Mr Bowring said.

"Of course, things are still going to change along the way, and the way we conduct auctions may also have to change but the market will continue to be strong.

"The other thing driving demand is the stock constraints in some areas, with people wanting to get in now and secure a property, to offer stability down the track.

"With the advent of legislation by the New Zealand Government, our COVID-19 protocols are in place to ensure the COVID-19 pandemic passes through our country with minimal physical impact on our families, our communities and our world.

"Our protocols include compulsory registration of those attending our auction rooms so we can contact them if a health and safety matter was to occur.

"Hand sanitiser must be used on entry and exit of our premises and a distance of at least 2 metres must be kept from all attendees, with children being supervised at all times."